The amount of time it takes to sell a house varies greatly depending on the method you choose, the condition of your home, your agent, where you're located, and many other factors. Fortunately, if you're looking for a quick and easy sale, there are ways you can speed up the selling process — or even offload that property immediately if you like.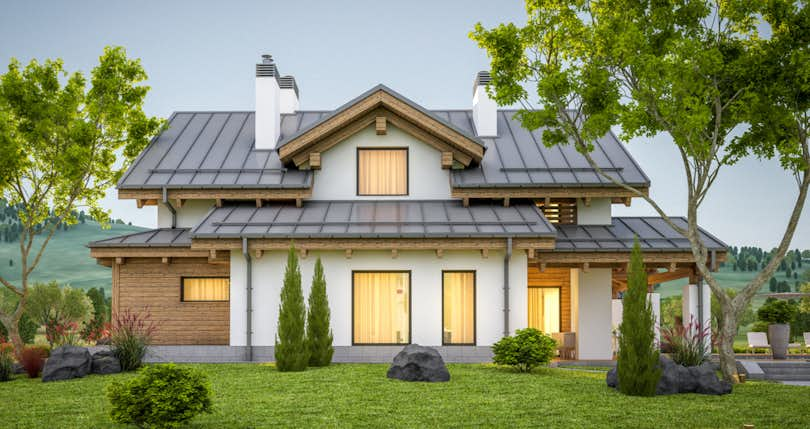 Selling a house usually doesn't happen overnight — even in the hottest of markets.
As of April 2019, homes were on the market for an average of 58 days (nationally) before selling. That's about two months from the initial listing through closing.
Of course, this timeline can vary greatly from sale to sale. Factors like the time of year you're listing, conditions in your local housing market (e.g., buyer demand, job market, etc.), the type or condition of the home being sold, and more will all affect how quickly you're able to attract a decent offer.
Your sale timeline will also depend on your real estate agent's listing strategy (pricing, marketing, networking, negotiating) and the buyer's financing situation (i.e., the amount of time it takes for them to secure approval for their loan).
If you're getting ready to sell and are wondering how long it's going to take (or what kind of price you can expect), your best bet is to speak to an experienced, local real estate agent.
They can assess your situation, set realistic expectations, and offer up advice on how to sell your house fast — and for a great price.
> Get in touch to interview top real estate agents near you.
Read on for a comprehensive overview of how long it takes to sell a house, as well as some things you can do to speed up the process and still come away with a great price.
Jump to a Section:
Average Amount of Time it Takes to Sell a House in 2019
Nationally, the average home is on the market about 58 days, according to Realtor.com. Real estate platform Zillow says the average timeline is a bit longer — about 61 to 66 days.
It sounds like a long time, but the numbers have actually dropped quite a bit over the last few years. At the end of 2012, for example, homes were on the market upwards of 100 days — even more in some states (150 in Montana!)
That said, keep in mind that these numbers only account for the time a home was actively listed on the market.
They don't include the time it takes to find the right real estate agent, clean and stage your home, take the photos for your listing, and all the other prep work that comes along with selling a house. Ultimately, these tasks can add days, weeks — even months — to the total timeline.
Best Month to Sell for Speed
The time of year you sell your home also plays a big part in how quickly you can offload it.
According to data from real estate brokerage Redfin, the summer is the clear-cut winner if you want to sell fast.
In June, it takes an average of 35 days to sell a home, while in May and July, it takes just 37. August is also on the low end compared to other months.
You'll want to avoid selling just after the holidays if you're looking for a quick sale.
The same data shows properties take an average of 57 days to sell in February and 56 in January — around three weeks longer than sales in the summertime.
Best Month to Sell for Price
Importantly, timing doesn't just affect speed — it can also influence sale price.
Stats from ATTOM Data Solutions actually break down the extra cash you can earn by right-timing your sale.
According to the data, June sellers see a sales premium of 9.2%, May sellers see one of 7.4%, and July sellers see a 6.4% premium.
If you really want to increase the returns you earn from your home sale, you may way to plan out the day you'll list the property.
A recent study found that homes listed on Thursdays sell for over $3,000 more than homes listed on Mondays.
Wednesdays and Fridays are also good days to list if you want to maximize your selling price.
The Home Selling Process: A Step-By-Step Guide
Selling a home is a lengthy process with multiple steps involved.
At the start, you'll need to find an agent, ready the property, and show your home.
Once bids start rolling in, you'll have negotiations, inspections, and finally, your closing.
Understanding how each of these steps works can help you approach your sale as efficiently and effectively as possible.
Step 1: Find a Real Estate Agent
The first move you need to make is finding a real estate agent to list your home. Don't underestimate the importance of this step — and don't rush it either.
While you don't have to work with an agent to sell your home, it's highly recommended. An experienced listing agent is your ticket to a stress-free, speedy, and profitable sale.
You need to find someone who's not only experienced, in tune with your local market, and highly motivated, but also has the personality and working style you're looking for.
As such, it's always a good idea to interview at least three agents before signing with one, just to get a good sense of your options.
How to speed this step up: Consider finding your agent an established referral network, like Clever. Clever connects you with top-rated, local realtors from major brands like Keller Williams, Coldwell Banker, and RE/MAX. The referral service is free and there's no obligation. What's more, when you sign with an agent through Clever, you can save up to 50% on realtor commission fees.
> Get in touch to learn more and interview top-rated agents near you.
Step 2: Clean and Prep Your Home
You'll next need to prep your home to hit the open market. First, clean, declutter, and de-personalize the property.
Next, clear out your closets and donate any unwanted items to a local charity, and rent a storage unit to stow away anything you're not actively using.
You'll also want to take down any personal photos, artwork, and other items that might make it hard for a buyer to envision themselves in the home.
You should also talk to your agent about what other steps they recommend.
Depending on what your home's current condition is, they may recommend making repairs, painting, updating certain features, or doing some landscaping before listing the property.
In some cases, professional staging services could help your home sell faster and for more money.
How to speed this step up: Get the whole family involved and consider renting a storage pod to ease the process. These allow you to stow away items without leaving the house (and they make moving easier, too!)
Learn More: Is It a Good Idea to Paint Your House Before Selling?
Step 3: List and Market Your Home
Your next step is to get professional photos taken of your property. Your agent will typically coordinate these, and once they're ready, they'll list your home on the local Multiple Listing Service, Zillow, Trulia, and other home search platforms.
Your agent may also want to promote your home on social media, post the listing on the MLS and other online real estate portals, advertise it in local publications or, in many cases, host an open house to draw in more potential buyers.
For the most part, your agent will handle the bulk of this step, though you will want to work with them closely on determining your asking price. Pricing your home reasonably from the get-go is crucial if you want to sell the property fast.
How to speed this step up: Work with your agent early on to discuss pricing, and walk them through the features and amenities that originally drew you to the home. This will help them craft a listing description that really puts the property in the right light.
Learn More: 7 FAQS About Marketing Your Home to Sell Fast
Step 4: Let the Showings Begin
Once your listing is live, then the showings can start rolling in.
Most agents use online scheduling tools that allow buyers (and their agents) to book showings easily on the web.
You'll typically give your agent a schedule of when you'd like to allow showings, and then buyers can set up appointments within that time frame. Anything outside of that range, you'll need to pre-approve.
Your agent may also put a lockbox or keypad on your door to allow buyers and other agents to tour the home while you're away.
Be sure to turn off any alarm systems and remove any pets or valuables you don't want out while showings are in progress.
How to speed this step up: Keep your home in tour-worthy condition at all times and have a plan for quick getaways when last-minute showings crop up. Turning down showings will make your sale take longer in the end.
Learn More: 7 Great Open House Apps That Make Showing Your Home a Breeze
Step 5: Go Through Your Offers
If all goes well, you should start to receive offers from interested buyers within a week or two.
There's a lot to consider when going through these, from the price they buyers are offering and their proposed closing date to the contingencies, offer letters, and other details they might include.
Make sure you're looking at the full picture of each offer (not just the price), as well as how it plays into your goals and ideal timeline for selling.
How to speed this step up: Talk with your agent ahead of time about the lowest price you'd be willing to accept and any deal breakers you might have. This will help them weed out offers that just aren't worth your time.
Learn More: How to Negotiate Multiple Real Estate Offers
Step 6: Work Through Any Contingencies
Buyers often include contingencies in their offers to protect their best interests.
Here are a few common contingencies buyers will often include in purchase agreements:
Home Inspection Contingency: allows them to get a third-party home inspection
Financing Contingency: lets them back out of the deal if their mortgage loan falls through
Appraisal Contingency: allows them to back out of the sale if the appraisal is less than the offer and they're unable to secure additional financing or renegotiate the sale price
Home Sale Contingency: affords them a specified amount of time to find a buyer for their current home, and allows them to walk way (often with their deposit) if they fail to do so
If these kinds of contingencies are included in an offer you accept, then they'll each need to be resolved before the deal can be finalized.
In the case of inspection contingencies, there's a good chance the inspector will find issues at work in the home. When this happens, the buyer will do one of three things:
Ask you to perform some or all of the repairs before closing.
Ask you for repair credits, so they can pay for the repairs themselves.
Do nothing and leave the deal as-is.
Any contingency has the ability to delay or prolong your sale, so make sure you talk these over with your agent before accepting an offer that's loaded with them.
How to speed this step up: Rather than handling repairs yourself, offer repair credits instead. Repairs can add days or even weeks to the sales process.
> 7 FAQs About Contingencies in Real Estate
Step 7: Attend your closing appointment.
Once all contingencies are resolved and the buyer's mortgage loan is through underwriting, you'll attend your closing appointment, sign your papers, and surrender your keys. This process usually takes about an hour, and your real estate agent will typically attend as well.
How to speed this step up: Be on time, and come prepared with your I.D., your keys, and a pen.
> How Long Does it Take to Close on a House?
What's the fastest way to sell a house?
There are several routes you can take to sell a house:
List with a full-service real estate agent
Sell to an iBuyer
Sell on your own (also known as listing for sale by owner, or FSBO)
It's worth mentioning that the third option — selling your home solo — is statistically slower than the others, as most non-agents aren't experienced in effectively pricing or marketing real estate. According to the National Association of Realtors, FSBO homes also sell for significantly less money.
FSBOs aside, agents and iBuyers can both offer quick sales, as can choosing a cash buyer once your home is on the market.
Want to learn more about the fastest way to sell a house?
Read: How to Sell a House Fast (The Ultimate Guide)
Or keep reading here for an overview of all three options and some tips on how to sell your house fast — and for a good price.
iBuyers
iBuyers like Opendoor, Offerpad, and Perch offer unparalleled speed and convenience.
Simply put, you head to a website, enter in some information about your home, and get an instant (or near-instant) cash offer — usually within 24-48 hours.
Typically, these offers are lower than what you'd fetch on the open market, because the iBuyer needs room to make a profit once they fix up and re-sell the house.
The upside is you don't have to clean or prep the home, you don't have to deal with showings, and you get a quick, easy sale on the whole.
If speed is the single, most important factor in your home sale (maybe you've already bought a new home or are relocating for a job), then an iBuyer can be a great option.
Read: What is an iBuyer? (A Comprehensive Guide)
Cash Buyers
If you list your home on the open market, you may get a few cash offers along the way.
The first thing you'll notice? These are usually significantly lower than what you've listed the home for.
This is because most cash offers come from investors, and they're likely planning to renovate the home, flip it, and make a profit on it.
This means they want to snag the property for as little money as possible. The perk here is that you don't have to wait on the buyer to go through the mortgage process. Cash buyer sales are usually a few weeks faster than those that hinge on financing.
In most cases, a cash offer is only your best bet if you need a really fast sale, are willing to take a hit on your profits, and your home is in need of significant repairs or refurbishing.
Read: Everything You Need to Know About Selling Your House for Cash
Pricing Aggressively with a Top Real Estate Agent
If you're looking to strike a balance between a speedy sale and maximum profits, then listing your home with an experienced real estate agent is probably the route to go.
The best agents know how to price and market homes aggressively to attract best-case offers quickly, often in a matter of days — or even hours.
The sale won't be "instant," as with iBuyers, but if you choose the right agent, the process can be quick and you'll almost certainly come away with thousands more in your pocket.
Keep in mind that agents do charge commission fees (~6% out of your sales proceeds, in most places); however, most iBuyers will charge a service fee ranging from 6-15% (and offer below market value).
If cost savings are a priority, you can list with a full-service, low-commission agent to sell fast and save up to 50% on realtor fees.
The main point here is that before you pull the trigger and accept an offer from an iBuyer or cash buyer, it's worth speaking to a few real estate agents to see if they can't help you sell within your required timeline — it could mean thousands more in your pocket.
5 Tips for Selling a House Fast at Market Value (or Better)
Choosing the right sales route and pricing your home properly can certainly help, but those aren't the only steps you can take to speed up the selling process.
Here are five additional ways you can hasten your home sale — without taking a hit on price in the process.
1. Stage the Home to Sell
Staged homes typically sell faster and for more money than other properties.
In fact, according toa survey from the National Association of Realtors, nearly 40% of listing agents say staging increases a home's selling price by anywhere from 1 to 10%.
On a $250,000 home, that's as much as $25,000 more.
To stage your home, you can DIY it, ask your agent for help, or bring in a pro. If you really want to cut down on time and money spent, use a virtual staging tool like roOomy, iStaging, or BoxBrownie.
2. Make Your Home As Available As Possible
Sure, it's to have a quiet Sunday at home with the family, but if it means turning away five showings to do it? It's probably not in your best interest, at least financially speaking.
Do your best to make your home as available for showings as possible.
Arrange to stay at a friend or family member's house on the weekends, and be flexible about weeknight showings, too.
You should also have a go-bag and a place to escape in case a last-minute showing pops up.
Always keep in mind that selling your house is a numbers game, and the more people who see it, the more chances there are you'll find a potential buyer.
Do your best to accommodate every request and avoid turning any showings down unless it's absolutely necessary.
3. Go All Out With the Photography
Are you iffy about the added costs of a pro photographer? Don't be. In fact, you might even want to spring for a full-on video tour while you're at it.
Dozens of studies have shown that when it comes to selling real estate, your photos can make or break you.
In fact, according to a study published by RISMedia, houses with high-quality photos sell 32% faster than those without.
If your house is worth more than $200,000, they'll also equate to an additional $3,000 to $11,000 more on the final sales price, too.
4. Get a Seller's Inspection
Home inspections aren't just for buyers. If you get one before you list, it can actually help you spot issues long before they're able to delay your sale or turn off a prospective buyer.
With a seller's inspection, your inspector will perform the same evaluation they would with a buyer, assessing the home's structure, systems, and features.
If anything needs repairs or addressing, you'll see it noted on the final inspection report.
Use this report as a guide to prepping your home for sale, and fill your agent in on any fixes or upgrades you've made based on it.
They'll most likely justify a higher listing price, and even better, you won't need to worry about those inspection contingencies when offers start coming in. It's a win-win for everyone.
5. Choose the Right Partners
Unless you're a real estate pro yourself, aligning yourself with the right partners is critical if you want to sell your home fast and at a decent price point.
Though finding a real estate agent might seem straightforward, it should be a little more involved than a simple Google search.
It's important to do your due diligence if you want the best shot at a fast and lucrative sale.
Ideally, you want an agent who:
Knows the market and its unique buyers.
Understands recent sales trends and how to price a home properly.
Has a full arsenal of marketing tools and strategies.
Is social media savvy and connected with the community.
Don't be afraid to meet with several agents before deciding who will represent your listing, and remember: you don't have to pay full commission.
Look for agents who can sell your home for top dollar, while also reducing your overhead costs in step. This will maximize your proceeds in the end.
Key Takeaways: How long does it take to sell a house?
As you can see, there's no "right" way to sell a house fast. The best approach ultimately depends on you and your situation — e.g., your ideal (or required) timeframe, how much you're looking to net from the sale, and other priorities.
If you're ready to sell your house but aren't sure of how to get started, Clever can help.
Get in touch to speak with one of our licensed experts. We'll assess your situation and help you find the best solution, given your specific needs and goals.
Talk to a Real Estate Expert!
Get free advice, sell your house fast, save thousands.
Remember, our referral service is free and there's no obligation to move forward with any of our recommendations.
Top FAQs from Sellers Wondering About Home Selling Timelines
What is the best month to sell a house?
The best month to sell a house is June, when properties take an average of 35 days to sell. July and May are second-best, with the average home selling in 37 days.
> Learn more about the best time to list a house.
How can I sell my house quickly?
Choose the right agent, price your home accurately, and make sure the property is clean, decluttered, and de-personalized. You may also consider staging the home or selling it to an iBuyer if a speedy sale is your ultimate goal.
> Learn more about how to sell a house fast.
How do you sell a house that's not selling?
You can lower your asking price, try staging the home or taking new listing photos, or consider choosing a new real estate agent to represent you. You may need to wait a certain amount of time to switch agents, though. Check your contract to see when your broker agreement expires.
> Learn how to sell a house that's not getting any offers.
Can you sell a house within 6 months of buying it?
You can sell your house within months of buying it, but you will most likely lose money doing so. For one, you'll need to pay closing costs, agent commissions, and other fees when selling the home, and this will eat into your sale proceeds significantly. You also may owe capital gains taxes, not to mention a prepayment penalty for paying off your mortgage so soon.
How much does it cost to sell a house?
You can generally expect to pay about 10% of your sales price in fees and commissions. Traditional real estate agent commissions will cost around 6%, while closing costs and other fees clock in between 2 and 4% of the price. You also may incur expenses for repairing your home, staging it, or getting a pre-sale inspection.
How long to sell a house after offer is accepted?
If the buyer is using a mortgage loan to purchase the property, it will usually take around 42 days for the loan to close and the home sale to be finalized. If you've opted for a cash buyer, the process typically takes one to two weeks.
What is the cheapest way to sell your house?
The cheapest way to sell your house is usually selling it yourself, as this cuts out the agent commissions you'd normally pay. In most cases, though, this approach results in a significantly lower sales price and a longer time on the market.
Do I pay tax when I sell my house?
As long as your sales profits are under $250,000 ($500,000 if you're married) and you've lived in the home for two years, you do not have to pay taxes when selling your home.
> Learn more about the tax implications of selling a house.
How do I make my house look good to sell?
Removing personal items, decluttering, and a deep cleaning are great places to start. You may also want to hire a professional stager or use a virtual staging app to improve your listing photos. When in doubt, open your windows and curtains, and let in more light. Lighter spaces look larger and more spacious.
> Learn how to stage a house to sell.
Related Articles
You May Also Like