From the headline to the brand names you include, to aspects as specific as formatting, your home's listing description can have a major impact on how quickly it sells, and for how much. These five examples demonstrate how to craft a winning description.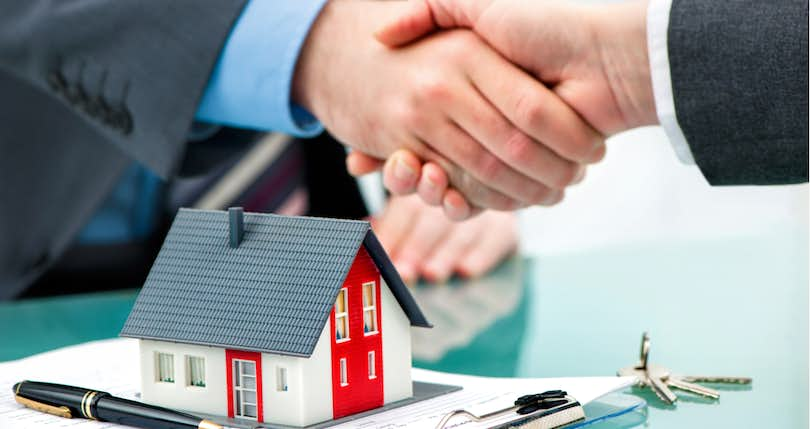 Along with the photos, your real estate listing description is your first opportunity to tell prospective buyers about your home. And just as dim, blurry, or low-quality photos will have them moving quickly on to the next listing, a poorly-written listing description can lead them to conclude that your home isn't the home for them.
So how do you make sure that your listing description kindles interest in the right buyers? Below, we'll explain five general rules to follow when it's time to draft your home's listing description, along with examples.
But if you're looking for listing description examples because you want to sell your house by owner and save on realtor fees, there's a better option you should consider first. Clever Real Estate negotiates low 1.5% listing fees with great local agents at top brands like Keller Williams, Century 21, and RE/MAX. You'll get full service from your agent (guaranteed), but still save thousands on realtor fees compared with the 3% rate agents typically charge.
» SAVE: Find top local agents, get a 1.5% listing fee now!
1. Lead with a Summary
For most buyers, finding a home is like speed dating. They see a whole bunch of candidates in a short period of time, with the hopes that one of them will rise above the rest. It's not unusual for home buyers to look at dozens of homes before settling on one. Since they'll be looking at many homes, and reading a ton creative real estate listing descriptions, you have less time than you might think to make an impression.
One way to make a fast impression is to lead with a "big picture" summary of your home. Consider this real estate listing description example:
A Mid-Century Modern with Park Views
This three-bedroom home was built in 1956 by noted local architect Archie Techt, and boasts clean lines and vintage woodwork. Located on the border of Rock Creek Park, the double lot looks directly into heavily wooded parkland, and your neighbors on either side are screened off by trees.
The headline effectively conveys the aesthetic of your home, as well as the likely location and price point, without forcing the reader to delve into details. Buyers in the market for this class of home will be hooked immediately, while buyers looking for a starter home or a fixer-upper will know to move on.
By the same token, leading your real estate listing descriptions with something like "A Great Starter Home in an Up-and-Coming Neighborhood" will give you the best possible chance of catching the attention of investors and first time home buyers. As they say in journalism, don't bury the lead.
2. Keep It Conversational
Face it: The internet and social media have made stiff, formal language obsolete; what once might have read as respectful now reads as aloof or even pretentious. Don't forget that your listing description is a sales tool, and that the most important factor in making a successful sale is forging that personal connection. So when you write your listing description, craft it as if you're speaking one-on-one directly to a potential buyer.
Instead of flatly describing your "flagstone patio that measures approximately 10 feet by 8 feet," consider writing a warmer real estate property description like this:
This cozy bungalow has a wide front porch where you can sit in the evening and greet your neighbors, and inside, the living room features a gorgeous antique fireplace. The kitchen has all the counter space you could ever want, and the spacious back patio is perfect for having a cocktail (or three) and watching the sunset after a long day at work.
The best real estate listing descriptions keep the tone conversational. Don't squander this opportunity for personal connection and relatability by dispensing dry information in your property description.
👋 Skip the DIY: Find a top agent for less
Why do all the work of selling FSBO only to end up with less money than you would have with an agent? Clever offers you bigger savings without sacrificing the service you expect from a traditional realtor.
With Clever:
✅ You'll pay only 1.5% to list your home
✅ You'll work with a full-service realtor from a top broker
✅ You get a free service, with zero obligation — you can walk away at any time
Saving on realtor fees doesn't have to mean sacrificing service. Find a top local agent today!
3. Choose Your Words Carefully
In your property listing, what you say is as important as how you say it. According to Zillow, including certain words in the listing description boost the sale price of a home by as much as 8.6%. These high value words include "luxurious," "captivating," "impeccable," "beautiful," "landscaped," and "updated." The more of these words you can pack into your listing description, the better off you'll be.
It's not as hard as it sounds. For example:
This luxurious Colonial features impeccable finishes throughout, from beautiful, original hardwood floors, to a gorgeous antique marble fireplace. The updated interiors feature a soft monochromatic palette and clean lines, and outside, the beautiful, landscaped lot is the work of the popular landscape architecture firm Richards Hooper.
By the same token, be careful to avoid words that could hurt your home's value. Studies have shown that homes with the word "fixer" in the description sold for 11.1% less than similar homes, while the word "potential" dropped the average sale price by 4.3%. Also surprising (or maybe not), the word "nice" has a measurable negative impact on a home's sale price.
Instead of writing something like, "a nice fixer-upper with potential," consider an alternative like, "a classic starter home with great bones." Keep your property listing positive!
4. Be Specific
When posting your property listing on real estate websites, don't sell your home short by lapsing into vague generalities in your listing description. Real estate agents know buyers love high-end features and finishes, but they love brand names even more. So don't write "stainless steel appliances, marble counters, and hardwood floors" when you can dazzle buyers with specifics. Consider this creative real estate listing description example:
This fully-renovated brick row home features heart pine hardwood floors and a full smart home system including a Nest thermostat and a Ring doorbell. In the chef's kitchen, there are stainless steel Bosch appliances, travertine waterfall counters, and a Breville espresso machine. And upstairs, the ensuite master bath features twin Grohe basins.
See how impactful specifics can be?
And you don't have to have luxury finishes to impress people with specific details. Your goal is to conjure a detailed, vivid picture of your home in the mind of potential buyers (and their real estate agents). The more colorful and precise your listing description is, the better your chances of attracting interest from buyers and real estate agents alike.
5. Use Formatting and Length to Your Advantage
A well-written, vivid real estate listing description needs to be visually appealing as your home's exterior. Studies show that bold fonts convey power, and using bold print on certain keywords in your description is a great way to draw a buyer's attention to those prime features. Let's look at the example below.
This four bedroom, five-and-a-half bath mid-century modern offers inspiring spaces and an exceptional amount of outdoor space. The great room features cathedral ceilings, multiple exposures, and a custom chandelier, while the updated kitchen boasts quartz countertops and Wolfe stainless steel appliances, and opens via double doors onto a massive wooden deck that overlooks the backyard koi pond.
As long as you don't overuse the bold print, it can be a very effective way to grab a potential buyer's attention with your property descriptions.
Length is also key. Studies have shown that 250 words is the length of a listing description that conveys the most value. This is just common sense; if your real estate property descriptions are short and boring, people will assume there's not much to like about the home. So treat it like you're writing a "real estate ad": Really look hard at your home, and be descriptive when it comes time to draft that property description.
For example, don't settle for something like, "big master bedroom with walk-in closet." Try to think like a real estate agent and really paint a picture with a description like, "spacious master bedroom features exposed brick walls, floor-to-ceiling windows, and a luxurious walk-in closet that boasts modular shelving and a skylight."
Of course, when it comes to writing the best listing description for your market, it pays to partner with a local agent. An experienced local agent has written and read countless real estate listing description examples, and will know exactly which of your home's features have the most appeal to prospective buyers in your area, and how to frame them for maximum effect.
Clever Partner Agents are top performers in their markets, and come from elite brands and brokerages. They can help you with every aspect of selling your home, from composing the listing description, to staging, to closing. If you're interested in a full service selling experience for a low flat fee, contact us today for a no-obligation consultation with a real estate agent!
💰 Sell with a top agent, save thousands!
Want to find a top local agent without overpaying on realtor fees? Clever negotiates 1.5% listing fees with top-rated realtors from name-brand conventional brokerages like Keller Williams, RE/MAX, and Berkshire Hathaway.
Get guaranteed full service for half the rate these agents typically charge. Schedule a free, no obligation consultation with a top local agent today!
Related Articles
You May Also Like