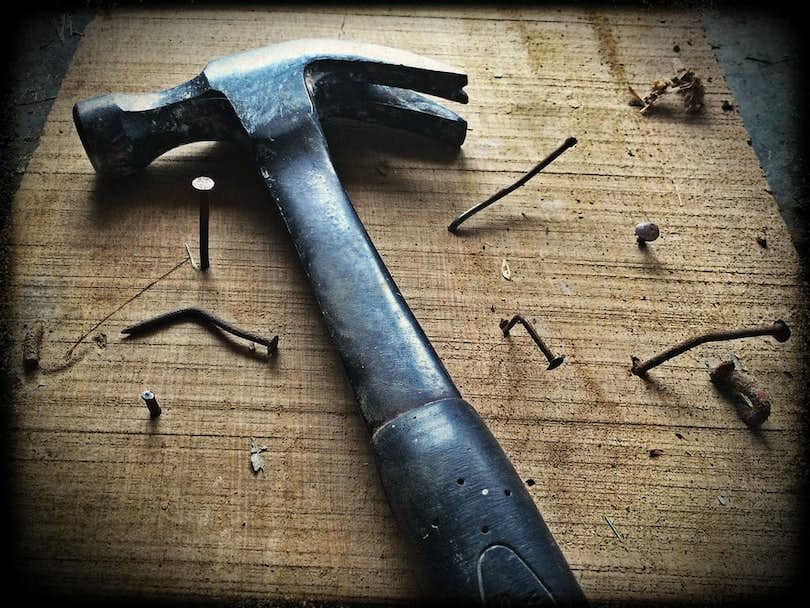 The process of getting your home ready to sell is overwhelming. There is clearing the clutter, endless amounts of cleaning, organizing, and essentially inspecting every corner of your property with a magnifying glass. You're overwhelmed by the quantity of work before you.
Should you make repairs or sell as-is? Your agent will agree you have to strike a balance. In the busy world we live in, people value convenience highly. More clients will get excited about moving into a home that is move-in ready than one with a laundry list of repair projects.
In the end, making the right improvements will result in a faster sale of your home for top dollar. You must sort out what needs your attention and what can be left alone. You will find many tips to help get your home ready to sell.
Don't ignore these seven areas.
Top Priority: Structural and Mechanical Repairs
These repairs won't improve the look or style of your home, but serious buyers are looking for those big-ticket items that go deep beyond the surface. The old age and condition of the roof, air conditioning and heating systems, water heater, electrical panel, and pipes won't slide if left in poor health.
Of course, nobody is asking you to run out and replace all of these things--or any. There is no expectation. However, if any of these things are on their last leg, you might seriously need to consider replacing them as they could factor into the financing the buyer can obtain, as well as the insurability of the property.
If you are unable to afford the replacement or repair costs, get estimates. You can always offer to contribute to the replacement cost in the form of credit to the buyer's closing costs and offer a home warranty that can provide some coverage should something fail or need to be repaired.
»MORE: Should you replace the roof before selling your house?
Exterior Fixes
First impressions start from the outside, so this is an area worth spending the most money. The exterior isn't all just about curb appeal. Are there any signs of wood rot? When was the last time it had a good scrape and fresh coat of paint? Are there any cracks that need fixing? Buyers who see problems on the outside will judge the inside before they even set foot through the front door.
Lush Landscaping
Make sure your lawn, bushes, and trees are well-trimmed and neat. Remove all dead branches, trees, and plants, and include colorful flowers and hardy shrubs around the entryway of your home. If you don't have the time or budget, at least be sure your grass is kept short and the garden is clear of brown leaves and garbage. Those small steps alone take a few minutes and can make a huge difference!
Cosmetic Repairs
Start now to go through each detail of your entire house. Inspect every inch. Are there dents and dings along the walls? Scratched moldings or flaking paint? Make the whole house feel crisp and clean with a coat of light, neutral-colored paint. It's cheap and quick and will appeal to a large number of buyers. Stick with the whites and beiges, and save the trendy jewel tones for your new place!
Light fixtures are another relatively inexpensive item to replace, yet they go a long way toward creating a bright, lively space. After the switch, flipping the lights on alone holds potential value for the buyer.
Don't know what repairs to make to your home?
Clever Partner Agents help you make better decisions to sell your home.
Kitchens that Sell
This. Is. Huge. The kitchen always seems to be a top priority, even for buyers who don't cook. They want to envision themselves in the kitchen, preparing meals for the family or entertaining friends.
While this room alone is a selling point, it can also be darn expensive to update! Luckily you can make small updates to give buyers a designer look they're after on your renovation budget. Put some new hardware on cabinets, add new or change outdated tile backsplash and updated appliances. You can also consider a counter swap.
Shop around because you might be able to find a reasonably-priced remnant of a smooth slab of granite.
Easy Bathroom Upgrades
Sprucing up your bathrooms can be as simple as having the existing tiles steam-cleaned or regrouting. Caulking, new plumbing, and light fixtures can create a lot of value. Do a little staging, like hanging a mirror and a new shower curtain. In a snap, all your bathrooms will be looking fresh.
Flooring Options
There are a ton of low-cost flooring options to choose from, making it possible to update janky old flooring in any room. They include wood plank tiles to highly upgraded laminate flooring--and everything in between. Think wide planks and light-colored styles. The floor alone will transform the look of your space and give the buyers that jaw-dropping "wow" factor they are after.
Whether you choose to spend money on repairs or sell your home as-is--Clever can save you thousands on commission. Call us today at 1-833-2-CLEVER or fill out our online form to get started.
🏡 Sell or Buy a Home with Clever and Save Thousands!
Enter your zip code to see if Clever has a partner agent in your area!
Related Articles
You May Also Like