Between advertisements, billboards, and your neighbor's "for sale" sign in the yard, you're likely already quite familiar with Century 21. But now that you're ready to sell your home, before you jump on board with a familiar face, you'll want to know exactly what the brokerages offers and for how much.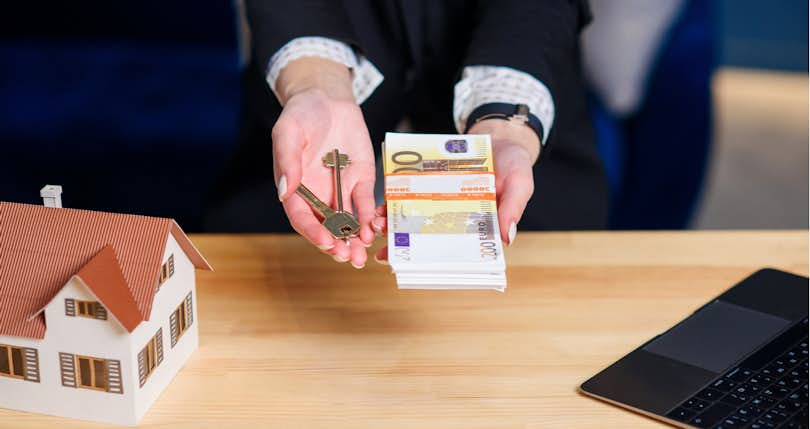 Century 21 has become a household name over the years due to their effective marketing and branding campaigns, growing into one of the major players in real estate. As a company that has a 90% confidence and recognition level with the general public, it's not a huge surprise a lot of top real estate agents choose to work with Century 21.
Like most brokerages, Century 21 agents usually charge a 3% listing fee. While this is typical, it's not required; agent commissions are negotiable. If you want to save money on your listing agent fee, Clever can help.
Clever has pre-negotiated lower listing commission rates — 1.5% on homes — with top, local agents from Century 21 and other brokerages across the company.
Get in touch to learn more and interview low-commission Century 21 agents near you. There's no obligation and you'll receive a free referral for a full-service, top agent.
To help you decide which brokerage to work with, here's everything you need to know about Century 21 and its realtor fees.
JUMP TO SECTION
What is Century 21?
When it comes to real estate, most will immediately recognize Century 21. But what do they do?
Essentially, the brokerage connects buyers and sellers during a real estate transaction through their agents.
Real estate agents cannot work independently from a broker — the brokerage holds an agent's real estate license and is liable for any misconduct by their agents. The brokerage also pays their agents with the amount and payment structure differing within separate franchises.
Here's a look at how Century 21 agents make a living.
Does Century 21 pay a base salary?
Only around 1% of real estate agents work for a base salary, and Century 21 agents are not in that percentage. Instead, Century 21 agents work based on commission, taking a percentage of the total sales price.
However, the agents don't get to keep the entire commission — the brokerage company takes a cut.
This is what is called a commission split. The brokerage firm and the agent have a deal where they will split the commission, many times divided based on the experience and success of the agent — the more accomplished the agent, the more of the commission they retain.
The commission split structure looks different depending on the particular brokerage, but a common agreement is a 70/30 split, meaning 70% of the commission goes to the agent and 30% goes to the broker.
What is the Century 21 commission split?
Agents just starting out at Century 21 receive a 50/50 commission split, meaning the agent keeps 50% of the commission and the other 50% goes to Century 21. For more experienced and successful agents, the commission split is adjusted to a higher split based on their sales.
Century 21's commission split is more modest than other brokerages who start off their agents at a higher commission split, but one perk Century 21 agents benefit from is no desk fees. This means agents don't owe Century 21 anything until they make a sale.
With desk fees, agents potentially would have to pay upfront, out-of-pocket costs before they make any money from a sale. And because desk fees can range anywhere from $200 to $2,000 a month, an agent's expenses can add up quickly.
Century 21 agents skip the desk fee, but the company does charge an 8% franchise fee that is paid by the agent or sometimes split between the agent and the broker.
How much do Century 21 agents charge in realtor fees?
Century 21 follows the traditional model for commission. Your agent will take a percentage of the total sales price of your home, typically 6%, for the services they provided such as conducting a comparative market analysis (CMA), pricing and listing your home, and negotiating with buyers.
As the seller, you're actually covering both your agent's commission and the buyer's agent's commission. The percentage taken from the sale of your home will be split, usually evenly, between the seller's agent and the buyer's agent so each walks away with 3%.
From there, the agents will then hand over a portion of their commission to their brokerage based on their commission split. With Century 21's 50/50 commission split, half of that 3% commission earned by your agent will be given to the broker leaving the agent with 1.5% in commission.
How are realtor fees calculated?
While Century 21's website notes that commission rates are negotiable, the industry standard commission is 6% of the total sales price of the home with 3% going to the seller's agent and 3% going to the buyer's agent.
In real numbers, if your sell your home for $325,000 with a 6% commission rate, your total realtor fees add up to $19,500. That total is then split between both agents leaving each with $9,750. For a Century 21 agent with a 50/50 commission split, they'll get to keep what's left after handing over $4,875.
So while the agent might not get as much as you thought, you're still ultimately shelling out the same hefty total at the onset.
Want to pay less than 6% commission?
Learn how working with a Clever Partner Agent can save you thousands in commission.
What is a fair realtor commission?
Again, there's no universal set rate you're required to pay in commission. And for many the standard 6% can feel high, especially when it cuts into the profit of the home sale. After commission, closing costs, and other fees you're not left with much.
Fortunately, there are new commission models that give sellers alternatives to the traditional structure. There are companies — like Clever — that have pre-negotiated lower commissions with full-service agents from major brokerages. Sellers get the same benefits, support, and resources of a tradition full-commission agent but can save up to 50% in commissions.
Clever Partner Agents work for a flat fee of 1.5% if your home sells, saving you thousands in commission fees. There are no awkward negotiation conversations between you and your agent.
And all our Partner Agents are full-service, top-rated agents from major brands and brokerages like Century 21 who will help you navigate the entire selling process.
To see how you can save thousands in commission and work with a high performing agent in your area, fill out this online form to get in touch with Clever.