Listing fee cost | Lower your listing fee | What you're paying for | Average seller fees | FAQs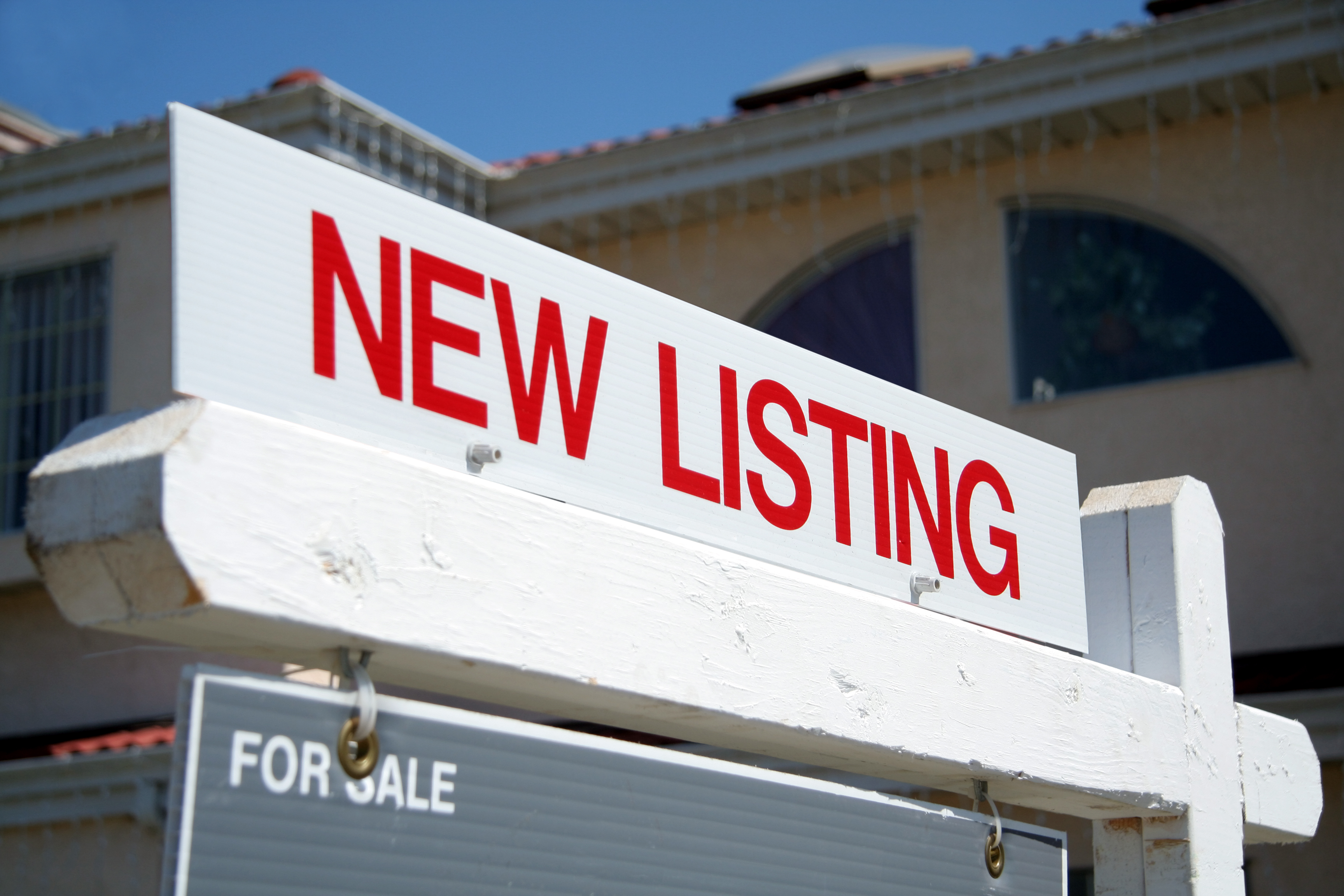 In real estate, a listing fee is the fee a seller pays their real estate agent out of the proceeds from the sale of their home. It's sometimes called a listing agent commission or a seller's agent commission.
The average listing fee is 2.79% of the final sale price. The exact amount varies depending on your location, market, and the rate you negotiate with your realtor.
The listing fee usually makes up half of the total real estate commission. The other half goes to the buyer's agent. As a seller, you'll pay the listing commission after your home sells — but the percentage of the fee is set when you sign a listing agreement with your agent.
» SAVE: Find your perfect agent, sell for just 1% or $3,000
How much does a listing fee cost?
The listing fee, or listing agent commission, usually ranges from 2.26–3.29% of the final sale price of your home. Here's how that breaks down for homes at different price points.
| | |
| --- | --- |
| Home price | Average listing fee |
| $100,000 | $2,260–3,290 |
| $150,000 | $3,390–4,935 |
| $200,000 | $4,520–6,580 |
| $250,000 | $5,650–8,225 |
| $300,000 | $6,780–9,870 |
| $350,000 | $7,910–11,515 |
| $400,000 | $9,040–13,160 |
| $450,000 | $10,170–14,805 |
| $500,000 | $11,300–16,450 |
| $550,000 | $12,430–18,095 |
Your actual listing fee will vary depending on where you live, current market conditions, and your realtor.
» MORE: Listing Agreements: Read This Before You Sign
Typical total real estate commission
According to our data, the average real estate commission cost is 5.50% (ranges from 4.53–6.48%).
» MORE: Average Real Estate Commission Rates by State (2021)
Can I lower my listing fee?
You can save money on your listing fee in a few ways. You can try to negotiate the fee on your own, though many agents may be unwilling or unable to lower their commission fee. You can sell your house for sale by owner and list your home on the Multiple Listing Service (MLS) for a flat fee through certain companies.ⓘ
Another option is to work with a discount brokerage, such as Clever Real Estate. Clever pre-negotiates low commission fees with top local agents. You'll receive full service from a traditional real estate agent.
1. Negotiate the listing fee
You can always negotiate with a real estate agent, because there's no law dictating how much of a commission you must pay to realtors. But not all real estate agents are willing to negotiate.
As an individual seller, you probably won't bring repeat business to the realtor. Agents are more likely to negotiate if they know they'll receive repeat business, because they can rely on volume to make money, even if they earn less per sale.
Another reason it may be difficult to negotiate is because lowering the listing fee can reduce the agent's financial incentive to sell your home. Many realtors owe part of their commission to a brokerage, and lowering their rate can mean that they'll earn significantly less once they've paid the brokerage.
You may have better success negotiating a listing fee if homes are selling quickly in your area. This means the agent will probably spend less time marketing your home, making a lower listing fee still worth their while.
If homes are taking forever to sell, the agent likely won't want to lower their rate. A local agent can help you determine how hot or cold your market is.
You may also have more success negotiating a listing fee if you're willing to forgo some aspects of marketing or pay for it yourself (e.g., staging, drone photography, etc).
Even if you save on the listing fee, you'll still have to pay commission to the buyer's agent. This gives agents the incentive to show your home to potential buyers.
» MORE: How Much Are Realtor Fees For Selling a House?
2. Sell your home for sale by owner
If you sell your home for sale by owner (FSBO), you won't need to pay a listing fee. But, you'll still need to pay the buyer's agent commission fee (usually 2.27–3.19% of the final sale price of your home).
As a FSBO seller, you can list your home for free in a few places:
Craigslist
Facebook Marketplace
ForSaleByOwner.com
Trulia
Zillow
You can also put a For Sale By Owner sign in your yard and spread word of mouth. However, you'll need to pay a fee to list on the MLS.
It's also important to consider the possible losses you'll suffer by not working with an agent. In 2020, for sale by owner homes sold for about 26% less than homes sold by an agent. While you might save 2.26–3.29% by avoiding a listing fee, you could lose that several times over by listing on your own.
» MORE: 16 Best For Sale By Owner Websites (2021): Read This BEFORE You Sell
Flat fee MLS companies
Flat fee MLS companies allow you to list your home on the MLS for a flat fee. The model replaces the 2.26–3.29% listing commission with a flat fee, usually $100–500.
If you go with a flat fee MLS company, you'll have to market your home yourself. You may be able to upgrade to a higher pricing tier for additional services like marketing pictures of your home, for sale signs, etc.
» MORE: Flat-Fee MLS Listings: Find the BEST Services Near You
Are there listing fees to post your home on Zillow?
It's free to list your home on Zillow if you're selling your home for sale by owner. But, you'll probably get a lot of calls from real estate agents who will try to convince you to let them represent you in the sale of your house.
» MORE: Is it Worth it to List My Home on Zillow?
3. Work with a low-fee commission brokerage
Another way to save money on your listing fee is by working with a discount brokerage. Look for a full-, medium-, or limited-service company.
Full-service discount brokerage
A full-service discount brokerage will give you a discount on the realtor commission, and you'll still get a traditional realtor experience. You'll work with an agent who will help you set a listing price, market the home, and list on the MLS.
Some examples of full-service discount brokerages include Clever, Redfin, and Ideal Agent. These services can offer as low as a 1% listing fee, compared to the average listing fee of 2.79%.
💰 SAVE: Find a top real estate agent and save thousands on realtor fees
Medium-service discount brokerage
You'll likely get a bigger discount on commission with a medium-service discount brokerage. But you won't get the same level of service or support from a real estate agent.
You may not have a dedicated agent to help you at a medium-service discount brokerage, or you may only receive virtual support. These services range from 1.1–2.5% listing fee.
Limited-service discount brokerage
Limited-service discount brokerages often operate with several tiers of service. Fees are usually flat-rate and range from $95–2,999 or more, depending on the level of service you choose.
The cheapest level of service generally allows you to list your home on the MLS. For a higher rate, you may receive limited remote support from an agent.
Limited-service companies usually provide extremely minimal service and benefits, leaving you responsible for navigating most of the real estate process. They often have high fees for extra services, which can cancel out any savings you might receive.
» MORE: The Best Low Commission Real Estate Brokers
4. Use a 1% commission real estate agent
Some agents or brokers will list your home for 1% of the sale price, instead of the traditional 2.26–3.29%. You'll still have to pay the buyer's agent commission (2.27–3.19%). So your total commission will usually be around 3.5–4%, instead of 5.50%.
Some 1% commission agents scale back their services to offer this lower fee, while others simply work with more clients to make up for the lower rate. Ask your agent what services they offer.
» MORE: What is a 1% Commission Realtor?
What am I paying for with a listing fee?
The listing fee is paid to the seller's real estate agent, so the fee covers all the realtor's services. Expect to receive the following services when you use a real estate agent.
Marketing
Your listing agent will help you find a buyer for your home by providing a range of marketing services.
Your realtor will list your home on the multiple listing service (MLS). The MLS is a private listing service, and it's only accessible to licensed real estate agents.
Agents will often provide professional photography and yard signs. They'll also tap into their networks, including other real estate agents, to find potential buyers for your home.
The realtor's experience
Realtors are familiar with the rules, pitfalls, and expectations that come with selling a house. They'll be able to help you navigate through tricky situations, such as if an appraisal comes in too low.
Your realtor has likely been working in this industry for years. According to a 2020 study by the National Association of Realtors, the median experience of a real estate agent is eight years.
Realtors use their experience, training, and expertise to help you make informed decisions. For example, if you receive multiple offers on your home, your agent should be able to guide you through each offer to maximize the value of your deal.
Network
Many realtors have trusted relationships with title companies, professional photographers, other realtors, landscapers, interior designers, and more. These kinds of relationships often take years to build.
By using a real estate agent, you'll have access to a wide range of professionals in the community — and you won't have to worry about shopping around for the right professional on your own.
Negotiation
Your realtor will negotiate on your behalf when you're navigating the complicated world of real estate contracts. Negotiating a real estate deal comes down to much more than the dollar amount. Realtors can also help with contingenciesⓘ, repairs, appraisals, timing, and more.
Your realtor can also negotiate on your behalf with the buyer's agent to settle on a price and terms that you're happy with.
Market research
Most realtors do market research to set a listing price for your home. They use data from homes that have sold recently to determine the best price.
Some of this data is publicly available, such as recently sold properties found on Zillow. But many real estate agents also have insider knowledge of what goes on in other transactions in the area that may impact pricing. Perhaps there was an off-market sale, a buyer made an all-cash offer, or a seller agreed to make a large repair.
Direct access to your agent
When you use a realtor, you'll receive one-on-one attention and dedicated service from a single agent.
Selling a home is a huge process, and it's something most people will only do a handful of times during their lifetime. That's why it's so important to have a real estate agent on hand to answer your questions every step of the way.
» MORE: Seriously, What Is a Listing Agent?
Average real estate fees when selling a house
The listing fee is just one of the costs that come with selling a home. Usually, sellers pay 8.8-14.9% of the sale price of their home in fees, with an average cost of 11.2%.
Numbers are approximations based on national averages. Total costs: $44,000, or 11% of the sale price for this house.
Real estate commission
Your real estate commission is generally about 5.50% of the final sale price of your home. This includes the listing fee and the buyer's agent fee.
| | |
| --- | --- |
| Home price | Average total real estate commission |
| $100,000 | $5,500 |
| $200,000 | $11,000 |
| $300,000 | $16,500 |
| $400,000 | $22,000 |
The exact cost will depend on several factors, including your location, the market, and the percentage you negotiate with your agent.
Home inspection
As a seller, you're responsible for paying for a home inspection. A home inspection generally costs between $300–500, though the exact cost varies depending on your location, the size of your home, and the age of your home.
Seller's closing costs
Closing costs for sellers are usually around 2% of the final sale price of the home. These costs include:
Attorney fees
Escrow fees
HOA fees
Property taxes or transfer taxes
Title insurance
Though it's rare, in a buyer's market, the seller may be asked to cover some of the buyer's closing costs.
Other costs to keep in mind
Depending on where you're moving to, you'll likely need to budget for moving costs. The average cost of a local move is $1,400, and that price rises to $2,200–5,700 for long-distance moves (anything over 100 miles).
Think about the costs you may face before putting your home on the market, such as cleaning (national average of $165), repairs (national average of $11,981), or temporary housing during any more invasive repairs (national average of $161 per night).
In rare cases, you may have to pay capital gains tax. This tax applies if you've lived in your home for less than two years or if you're making a large profit on the home sale. You can exclude profit up to $250,000 if you're single, and $500,000 if you're married — as long as the home was your primary residence for two of the last five years.
» MORE: What Does It Cost to Sell a House?
Frequently asked questions about real estate listing fees
</p><p>On average, <a href="#list-cost" onclick="globalTOCClick('#list-cost');" data-link-type="jump-link">a listing fee costs 2.79%</a> of the final sale price of the seller's home. The seller will also have to pay a commission to the buyer's agent, which is usually between 2.27–3.19%.</p><p>
</p><p>Realtor fees usually cost about <a href="#average-fees" onclick="globalTOCClick('#average-fees');" data-link-type="jump-link">5.5% of the final sale price</a> of your home.</p><p>As a seller, your real estate agent will likely charge 2.26–3.29% of the final sale price of your home as a listing commission. You'll also have to pay the buyer's agent commission, usually around 2.27–3.19%.</p><p>
</p><p>Real estate <a href="#commission" onclick="globalTOCClick('#commission');" data-link-type="jump-link">agents usually charge around 5.5%</a> of the final sale price as their commission. This gets split between the buyer's agent and seller's agent, so each agent will make about 2.26–3.29%.</p><p>
Related Articles