Who should use Redfin? | Redfin fees | How it works | Redfin vs. other discount brokers | Redfin reviews and complaints
Redfin reviews online are mixed, with an average rating of 3/5 based on 680 customer reviews from Google, Consumer Affairs, Yelp, and the Better Business Bureau.
On the plus side, Redfin offers low commission rates and has some great agents in its network. But to get the 1% listing fee it advertises, you have to sell
and
buy a home with Redfin. And not every agent is as strong as the next.
Also, Redfin agents handle more clients at one time than a traditional real estate agent, so you won't get as much dedicated support. You'll also interact with multiple Redfin team members instead of just one. The shuffling around can lead to miscommunication and errors, according to several Redfin reviews from customers.
👉 The bottom line: Redfin offers reduced realtor fees, but competing services offer better service quality while still landing you impressive savings.
Our take on using Redfin
If you're buying or selling a home, Redfin is probably worth considering if it's in your area. Its agents charge about half the traditional listing commission, it's a well-established brand, and it has some experienced real estate agents.
Just make sure to compare your Redfin agent with realtors from other brokerages. Ultimately, you hire an individual agent — not a brand.
When looking for a real estate agent, look closely at customer reviews. Also ask them about their past sales performance, including the average days on market and sale-price-to-list-price ratio for recent transactions.
An easy way to compare agents is through a free service like Clever Real Estate. We match you with top realtors from discount brokerages like Redfin, as well as traditional brokerages like Keller Williams and RE/MAX. All of these agents offer a lower commission rate through our network.
With Clever, you get the same 1.5% listing fees that Redfin offers. But you can choose from multiple agents with the best sales performance and customer reviews in your area. Interview as many agents as you'd like, with no obligation to move forward.
Use our free agent matching tool to get started!
What is Redfin?
Redfin is a popular home search tool and discount real estate brokerage with licensed real estate agents who can help you buy or sell a home.
Redfin's primary offering is discounted services for home sellers. Sellers pay a 1.5% listing fee instead of the traditional 2.5–3%.
The biggest potential trade-off is service. Some Redfin reviews say agents don't provide enough hands-on support, which could lead to mistakes like underpricing your home.
Is Redfin legitimate?
Yes, Redfin is a fully licensed real estate brokerage in all of the states it operates in. Since launching in Seattle in 2004, it's become one of the largest discount brokers in the U.S. by far. Redfin has more than 4,000 employees and offices in 100+ markets across the U.S. and Canada.
Redfin became a publicly traded company in 2017. This means it's subject to extra government oversight and the mandate for transparent business practices.
That said, you still have to do some digging to unearth certain details about Redfin's services and pricing. In particular, you'll need to look out for:
Minimum fees for home sellers that vary by location
Criteria that may disqualify you from a specific service or offer
How does Redfin work?
Redfin's primary offering is savings for home sellers. The company heavily advertises a 1 percent listing commission — but its standard listing fee is actually 1.5%. To qualify for the 1% rate, you also need to buy a home through Redfin within 12 months of your home sale.
Both discounts are significant — though they may come with some service trade-offs.
How Redfin creates savings
Redfin creates savings by:
Promoting its real estate agent service to the millions of people already using its app and website, which helps Redfin save on marketing to find new customers
Using technology and a team-based approach to handle a higher volume of customers per agent
Upselling existing customers on additional Redfin services
Redfin listing fees: How much does Redfin cost?
For a 1.5% listing fee, sellers can work with a Redfin agent and have a similar experience to working with a traditional agent. This is a big discount compared with the 2.5–3% commission rate that's long been an industry standard.
Selling with Redfin saves you an average of $5,550 in listing fees across four price points, with higher dollar savings for higher home prices.
Overall, Redfin offers solid value to sellers — though some companies offer the same low rates without the service trade-offs Redfin has.
» MORE: Find the best low commission real estate companies
Redfin's listing fees are more competitive when you also buy with Redfin. If you sell and buy with a Redfin agent within a single calendar year, Redfin issues a 0.5% refund at the time of your purchase. This effectively drops your listing fee to 1%.
💡 You'll still likely cover the buyer's agent commissionAs with most real estate transactions, Redfin sellers are still responsible for offering a commission to the buyer's agent.Rates are negotiable and vary by market, but 2.5–3% is typical nationwide. For Redfin sellers, this will bring your total commission to 4–4.5%.
» MORE: How does a buyer's agent commission work?
How much can you save with Redfin?
When you sell with Redfin, you'll likely pay 4–4.5% in total commission fees — compared with traditional realtors who usually cost about 5–6%.
Redfin's minimum fees
Redfin's discounted commission rates are subject to minimum fees, which vary between markets. On average, Redfin's minimum fee is $3,300, but it's as high as $7,000 in some areas.
Depending on your home price and location, Redfin could end up costing more than the advertised 1.5% rate. For example, if you sell a $200,000 home in Boston, you'll pay a minimum fee of $4,900 — bringing your actual listing commission rate to 2.5%.
If you're selling a lower-priced home in your market, it's a good idea to compare a few discount brokerages to make sure you get the best rates available.
Find Redfin minimum fees in your area
| Market | Minimum commission |
| --- | --- |
| Albany, NY | $2,000 |
| Anchorage, AK | $3,000 |
| Atlanta, GA | $3,200 |
| Austin, TX | $3,700 |
| Birmingham, AL | $2,800 |
| Boise, ID | $3,300 |
| Boston, MA | $4,900 |
| Buffalo, NY | $2,300 |
| Charlotte, NC | $3,200 |
| Chattanooga, TN | $2,800 |
| Chicago, IL | $3,000 |
| Cincinnati, OH | $2,600 |
| Cleveland, OH | $2,500 |
| Columbus, OH | $2,400 |
| Connecticut | $3,600 |
| Dallas, TX | $3,100 |
| District of Columbia | $5,300 |
| Denver, CO | $4,200 |
| Des Moines, IA | $2,400 |
| Detroit, MI | $2,900 |
| El Paso, TX | $2,000 |
| Fayetteville, AR | $2,000 |
| Flagstaff, AZ | $3,000 |
| Florida Panhandle | $2,000 |
| Fort Myers, FL | $2,700 |
| Grand Rapids, MI | $2,500 |
| Hampton Roads | $2,800 |
| Hawaii | $5,700 |
| Houston, TX | $2,800 |
| Indianapolis, IN | $2,700 |
| Inland Empire | $4,400 |
| Jackson, MS | $2,000 |
| Jacksonville, FL | $3,000 |
| Kansas City, MO | $2,800 |
| Knoxville, TN | $2,800 |
| Lake Tahoe | $4,200 |
| Las Vegas, NV | $3,200 |
| Little Rock, AR | $2,000 |
| Los Angeles,CA | $6,300 |
| Louisiana | $2,400 |
| Louisville, KY | $2,400 |
| Maryland | $3,700 |
| Memphis, TN | $2,700 |
| Miami, FL | $3,500 |
| Minneapolis, MN | $3,300 |
| Nashville,TN | $3,200 |
| Nebraska | $2,500 |
| New Jersey (north) | $3,700 |
| New Jersey (south) | $3,300 |
| New Mexico | $2,700 |
| New York City and Long Island, NY | $5,200 |
| Northern New England | $3,300 |
| Oklahoma | $2,100 |
| Orange County, CA | $6,900 |
| Orlando, FL | $2,800 |
| Palm Beach, FL | $3,400 |
| Palm Springs, CA | $4,000 |
| Philadelphia, PA | $3,200 |
| Phoenix, AZ | $3,300 |
| Pittsburgh, PA | $2,600 |
| Portland, OR | $4,100 |
| Raleigh, NC | $3,100 |
| Rhode Island | $3,300 |
| Richmond, VA | $3,100 |
| Sacramento, CA | $4,200 |
| Salt Lake City, UT | $3,500 |
| San Antonio, TX | $2,600 |
| San Diego, CA | $6,000 |
| San Francisco, CA | $7,000 |
| Savannah, GA | $2,600 |
| Seattle, WA | $5,000 |
| South Carolina | $2,800 |
| South Texas | $3,000 |
| Spokane, WA | $3,200 |
| St. Louis, MO | $2,900 |
| Tampa, FL | $2,900 |
| Tucson, AZ | $2,700 |
| Virginia | $4,700 |
| Wisconsin | $3,100 |
Are Redfin agents good?
All Redfin agents are fully licensed real estate agents and provide the same general range of services and support as traditional realtors.
The main differences between Redfin and traditional agents are:
Redfin agents typically work with more customers at once
Redfin agents are salaried, while traditional agents work on commission
Your experience will depend on the agent
As with any real estate brokerage, some Redfin agents will be helpful and professional while others will be less experienced and harder to work with.
Some Redfin reviews call out a lack of effort and communication from their agents, while others say that their agents didn't take the time to price their house right.
Luckily, Redfin is fairly transparent when it comes to customer satisfaction. When you search for Redfin agents near you, you'll be able to view their average customer rating, read detailed Redfin agent reviews (good and bad), see past and active deals on a map (which tells you what neighborhoods they typically work in), and so on.
Screenshots from a profile page for a Redfin agent in Houston.
⚠️ Redfin partner agents may cost more
If you use Redfin's agent finder tool, you may see results for Redfin partner agents. These are agents from other brokerages who pay Redfin a fee for sending customers their way.
These agents DO NOT have to honor Redfin's pricing model or offer any discounts.
Redfin vs. other discount real estate brokers
| Company | Listing fee | Avg. customer rating |
| --- | --- | --- |
| Redfin | 1.5% (min. fees vary) | 3/5 (680 reviews) |
| Clever Real Estate | 1.5% (min. $3,000) | 5/5 (2,735 reviews) |
| SimpleShowing | 1% (min. $5,000) | 4.9/5 (245 reviews) |
| Houwzer | $5,000 flat fee | 4.8/5 (1,353 reviews) |
Redfin vs. Clever Real Estate

💲 Listing Fee
1.5% ($3,000 min.)
💰 Buyer Savings
Cash back after closing
⭐ Avg. Customer Rating
5/5 (2,735 reviews)
✍️ Editor's Take
Pros
Cons
Reviews
Locations
Clever is a quick, easy, and free way to find a top-rated local agent. And, unlike many similar companies, Clever pre-negotiates big discounts on your behalf, so you can save thousands without sacrificing on service.
Clever is a free, nationwide agent matching service that partners with full-service local agents from conventional brokerages like Keller Williams, Century 21, and RE/MAX.
You get multiple agent matches so you can interview several, compare marketing plans, and choose the best fit.
Clever pre-negotiates low rates on your behalf — you get full service for just a 1.5% listing fee ($3,000 minimum).
If you buy with Clever, you can get cash back to help pay for your move.
You may not get matched with an agent from your preferred real estate brokerage.
Agents may not provide premium services like drone photography and professional home staging.
As of August 17, 2022, Clever has a 4.9 out of 5 rating on Trustpilot, based on 1,710 reviews.
Clever has pre-negotiated low commission rates with top agents in all 50 states and Washington, DC.
Clever Real Estate is a free agent matching service that offers the same 1.5% listing fees as Redfin. But you get far better selection and quality, which means more value and less risk.
Here's how Clever works: You answer a few simple questions about your situation and goals, then our team handpicks top-producing local realtors that are a good fit for your needs. The realtors in our network are from from name-brand brokerages like Keller Williams, Century 21, and RE/MAX.
You compare agents and choose the best fit. If you don't like the agent matches Clever provides, you can request more — or walk away at anytime. Clever's service is 100% free with no obligation.
The best part: No matter who you choose, you get a pre-negotiated 1.5% listing fee. That lets you focus on finding the right agent without having to worry about price.
It's worth mentioning that we've matched customers with Redfin agents in the past (any agent that meets our quality criteria can join our network). But when Clever sellers are comparing a discount Redfin real estate agent with top-producing realtors from brands like Compass and Keller Williams — and they're all offering the same 1.5% rate — it's usually not much of a contest.
👋 Find top local agents, list for 1.5%!
Clever has helped thousands of customers save big on commission fees — we can help you keep more money in your pocket too!
With Clever:  
 ✅ Sellers pay only 1.5% in listing fees
 ✅ Buyers earn cash back on eligible purchases
 ✅ You'll work with a local realtor from top brokers, like RE/MAX and Keller Williams
Clever's service is 100% free, with zero obligation. You can interview as many agents as you like, or you can walk away anytime. Enter your zip code to find a top local agent today!
Redfin vs. Simple Showing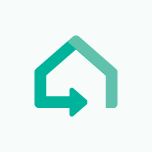 💲 Listing Fee
1% (min. $3,500)
⭐ Avg. Customer Rating
4.9/5 (245 reviews)
✍️ Editor's Take
Pros
Cons
Reviews
Locations
SimpleShowing's commission savings are solid — but you may compromise on agent selection and hands-on service.
SimpleShowing is one of the only true 1% commission companies.
It also offers one of the largest home buyer rebates of any low-fee brokerage.
You have very few options when it comes to selecting your agent.
Agents handle more customers than the average realtor, which could impact service quality.
SimpleShowing has a 4.9 out of 5 rating (245 reviews) across popular review sites like Google, Trustpilot, and Zillow.
SimpleShowing is available in the following areas: FL, GA, TX.
SimpleShowing offers a similar experience to Redfin for a lower rate. While Redfin charges a 1.5% listing fee, SimpleShowing advertises a 1% commission to home sellers in Florida, Georgia, and Texas. Be aware that SimpleShowing also has a $5,000 minimum fee. So depending on your home's price point, you could end up paying more than the advertised 1%.
Redfin has more brand recognition than SimpleShowing, but they both use technology to make the sale process more efficient — and help their agents handle more customers at once. The biggest difference is that SimpleShowing's agent selection is even more limited than Redfin's, so you likely won't have many options to pick from.
» MORE: Read the full SimpleShowing review
Redfin vs. Houwzer

💲 Listing Fee
1% (min. $2,500)
⭐ Avg. Customer Rating
4.8/5 (1,353 reviews)
✍️ Editor's Take
Pros
Cons
Reviews
Locations
Houwzer has very low listing fees, but you may be frustrated working with a team instead of just your realtor.
You'll pay a 1% listing fee, which is one of the lowest rates in the industry.
Houwzer's maximum listing fee of $10,000 makes it a great deal for homes over $1 million.
Houwzer has a small team, which limits your options if you don't hit it off with the first agent it sends you.
The company uses a team-based approach, which increases the chances of miscommunication and mistakes.
Houwzer has a 4.8 out of 5 rating (1,353 reviews) across popular review sites like Google and Zillow.
Houwzer is available in the following locations: FL, MD, NJ, PA, VA, DC.
Houwzer is similar to Redfin because it uses a team-based approach to create savings for you. If you prefer to work with a single real estate agent, neither Houwzer nor Redfin are likely your best options.
Houwzer's rate of just 1% is lower than Redfin's 1.5%. Houwzer also has a minimum commission of $2,500, which is better than Redfin's minimum in most markets.
And unlike Redfin, Houwzer has a maximum real estate commission of $10,000. That makes Houwzer a much better deal if you're selling a high-value home, especially for over $1 million.
But Houwzer is a much smaller company and is available in only a handful of metro areas on the east coast. While it generally provides better value than Redfin, there's a high chance it's not available where you live.
» MORE: Read the full Houwzer review
Hire the agent, not the brand
Choosing an agent is a personal decision, and it's important to choose someone you're comfortable with. Whether you're a seller or a buyer, remember that there's never any obligation to work with a particular agent from any company.
Interviewing a few agents is the best way to find the right fit for your situation. Shop around to find the right real estate agent and the right combination of service and fees.
» MORE: Compare the top low commission brokers near you
Selling with Redfin
👍 Biggest benefits of selling with Redfin
More agents and customer satisfaction transparency than most discount brokers
Stronger reputation among traditional agents and buyers than most discount brands
Offers technology to accommodate remote showings
👎 Biggest risks of selling with Redfin
Less in-person support from your agent that could negatively impact service quality and support
Risk of being paired with an inexperienced or unmotivated agent
Could get lower initial offers because buyers and their agents know you're listing with a discount brand
When you sell with Redfin, you'll get the same general range of services you'd expect from a traditional realtor.
Redfin agents offer an expert home price valuation, professional photos, MLS listing, digital marketing, showings, and help with offers, contracts, negotiations, closing, and more.
✍️ Editor's note: You don't need to sell with Redfin to list your home on Redfin.com. Redfin automatically pulls in listings from the MLS and several for sale by owner websites. So it's possible to market your home on Redfin's
app and website no matter how you sell.
However, you should be aware of a few key differences between Redfin and traditional methods of selling.
Redfin handles most of the sales process remotely
With Redfin, you'll choose your agent by browsing through agent profiles online. Then during the sales process, you'll communicate with your agent over the phone and through a seller dashboard on Redfin's website.
Many discount brokers use technology to streamline communication between sellers and agents. But Redfin may have a slight edge because its technology is more sophisticated and user-friendly.
If you're comfortable with a more hands-off approach, working with Redfin could be a good choice. But if you prefer in-person support, it might not be the best option.
Redfin has a team-based approach
As a Redfin seller, you'll likely work with several Redfin team members instead of a single, dedicated agent. This team-based service model allows Redfin agents to work more efficiently and manage about three times more customers at once.
To manage the higher volume of deals, your Redfin agent will likely hand off aspects of your sale to other team members. With this system, you may find it harder to get in touch with the right person when you need immediate assistance.
Working with a team isn't necessarily a bad thing. But having more people involved in the process could mean a greater risk of disorganization, mistakes, and delays that could jeopardize your sale.
Buying with Redfin
You can also buy a home with Redfin agents. They provide the same general range of services as traditional realtors. But, as with selling, expect less hands-on attention and support.
Buying with Redfin won't cost you anything — in real estate, the fee for the buyer's agent comes out of the seller's proceeds from the sale.
However, if you sell and buy with Redfin, you get extra savings. You get back 0.5% of your listing fee, dropping the rate to an effective 1%.
Redfin reviews
and complaints

from real buyers and sellers

Overall, Redfin's reviews across third-party sites are mixed, with an average customer rating of 3/5 across 680 reviews.

But it's important to remember:
Redfin's reviews vary by location. For example, Redfin's Seattle office has a 4.3 average rating on Google, whereas its Austin office has a 3.0.
The majority of Redfin agent reviews are on Redfin's website, not third-party sites.
So what are people saying about working with Redfin?
What customers like about Redfin
The most common themes among positive Redfin reviews are:
✅ Great savings and value
'My agent was responsive and professional'
Amanda I. sold her property using a Redfin agent in Seattle, and she was pleasantly surprised by how many viewings and offers she had on the property just one day after listing it.
She specifically calls out the fact that her agent advocated for her throughout the sales process.

'Our agent was extremely knowledgeable'
Leah N. used Redfin as a buyer and a seller, and she was very happy with the value and service she received.
She says that her agent was communicative, offered great advice, and helped her find the perfect home to fit her needs.

'Redfin made it easy to buy and sell'
This satisfied Redfin customer worked with Redfin as a buyer and a seller and coordinated a cross-country move.
They were pleased with the support from their agents and felt that the process was seamless.
✅ Easy-to-use technology
'I will use Redfin again'
Pam T. worked with Redfin as a buyer and a seller. She enjoyed using Redfin's online platform, saying that it made it easy to line up homes to tour.
'Redfin's website has really cool tools'
This home buyer worked with Redfin Seattle, and he was very happy with the level of service he received from Redfin.
'Almost everything can be done online'
Emily P., a buyer in Washington, DC, was happy with the way Redfin's streamlined technology allowed her to move quickly when she found the right house.
✅ Good experience with specific agents
'Our needs were a priority'
This buyer had a great experience with their Redfin agent in Houston. They were pleased with the communication and reliability of their agent and felt that Redfin was easy to work with.
'He sold my property in four days'
This Redfin seller had a positive experience with their agent — who managed to sell their property in just four days.
Their agent helped them navigate through a critical HOA issue for a successful sale.
'He advocated for me as a buyer'
This first-time home buyer appreciated the time their agent took to walk them through the home buying process. They felt like their agent was helpful, transparent, and an expert in the local real estate market.
What customers DON'T like about Redfin
The most common complaints among negative Redfin reviews are:
❌ Costly pricing mistakes
'Listing with Redfin would have cost me $24,000!'
This review comes from a seller who asked a Redfin realtor for a market value of their home. The agent didn't seem familiar with the neighborhood, and the seller thought the recommended listing price was too low.
After shopping around, they listed their house with an agent who had more local expertise.
The property sold right away — for $24,000 more than the Redfin agent's home valuation!
'Tried to sell my house under market value'
This seller says he felt Redfin tried to underprice his home in order to sell it quicker.
'Not even a bite in three months'
This seller complains about a lack of support, market knowledge, and responsiveness from their Redfin agent. They say that their house was listed for three months without a single inquiry, while other homes in their area were selling.
❌ Poor communication and lack of support
'Poor experience with a Redfin seller's agent'
Steve O. was a buyer in Austin who put an offer on a Redfin seller's house. He said that the Redfin agent made the closing process stressful by being rude, threatening, and difficult to work with.
'Redfin realtor did not show us the properties we were interested in'
This home buyer was frustrated when the Redfin realtor did not put much effort into helping them see the homes they wanted to tour.
They ended up using an agent from another brokerage and were happier with their experience.
'Lack of professionalism'
Ryan B. didn't have a lot of experience with the real estate process, and he felt that the Redfin agents took advantage of him instead of helping him.
He specifically points out feeling gaslit, rushed into making decisions, and like his questions weren't answered.
❌ Inexperienced or unprofessional agents
'The advice of my agent could have cost me >$20k'
This buyer worked with two Redfin real estate agents in the Seattle area and was disappointed with both of them.
He specifically calls out poor advice that could have cost him upwards of $20,000. He also felt like the Redfin agent didn't act in his best interest when recommending loan officers and other service providers.
'My agent did not show for the appointment'
This seller was disappointed with a lack of professionalism and responsiveness from the Redfin team. They said their Redfin agent missed their appointment, and then no one in the office followed up or even responded to their calls!
'My Redfin agent provided zero guidance'
This negative Redfin review on ConsumerAffairs is from a seller who was very unhappy with the lack of effort, communication, and customer service he experienced with his Redfin agent.
The key takeaway here is that, assuming you're on board with Redfin's tech-centric and team-driven approach, the experience and outcome really comes down to the individual agent you work with.
ALWAYS read local reviews and interview multiple real estate agents — from Redfin and other brokerages in your area — to compare rates and find the best option for you.
» MORE: Who's the best discount real estate broker?
Additional Redfin services
Like many discount brokers, Redfin offers some additional in-house services to customers — including a home sale prep service and mortgage loans.
Redfin Concierge
For a 2.5% listing fee, Redfin offers a premium home sale prep service. A Redfin concierge will look at your home and recommend pre-listing improvements like landscaping, painting, or staging.
Redfin's fee does NOT include the actual work — just the planning and oversight. You'll pay for the home improvements after your home sells.
📍 Note on locations: Redfin Concierge is only available in select markets in Arizona, California, Colorado, Maryland, Massachusetts, Texas, and Washington.
If you have an older home that needs a lot of repairs — and you either don't want to coordinate the work yourself or can't afford to pay for it up front — Redfin's concierge service could be a good deal. It may also be a good option if you're on a tight timeline. Homes that have recent updates, nice photos, and staging tend to sell faster.
But if you're not on a strict timeline, can pay for renovations up front, or don't need a lot of repairs, you might not get a lot of value out of Redfin Concierge. You don't get to pick the contractors who work on your home, so there's no guarantee you'll get the best price.
For a 2.5% listing fee, you're probably better off going with a traditional real estate agent. Many traditional agents will recommend updates and provide photos and staging for free.
Redfin Mortgage
Redfin's in-house mortgage broker service has no lender fees and offers a rebate of $1,000 toward closing costs if your loan doesn't close on time. Your loan must be above $200,000 to qualify for the rebate.
If you're buying with Redfin, it might be convenient to use its mortgage loan program. But it's always a good idea to compare rates from a few different lenders to make sure you're securing the best deal.
Conclusion: Is Redfin a good option for you?
Redfin is a legitimate company and service that has helped thousands of people buy and sell homes. Ultimately, whether it's a good choice for you really depends on your preferences, situation, and the quality of the Redfin agents in your area.
Remember, there's never any obligation when you interview an agent or service. Always conduct multiple interviews so you can compare rates, strengths and weaknesses, and personalities to find the right fit and get the best outcome on your sale.
👋 Next Steps: Talk to an expert!
If you're weighing your options for buying or selling a house, Clever can help!

Our fully-licensed concierge team is standing by to answer questions and provide free, objective advice on getting the best outcome with your sale or purchase.

Ready to get started?

Give us a call at 1-833-2-CLEVER or enter your info below. Our concierge team will be in touch shortly to help.

Remember, this service is 100% free and there's never any obligation.
Frequently asked questions about Redfin
How much are Redfin fees?
Is Redfin worth it?
Redfin may be worth considering if you're looking to save on realtor fees and prefer working with an established brand. But it's a good idea to compare your options. Most home sellers can find another company that offers better value at similar rates. Compare Redfin against other low commission companies.
Are Redfin reviews good or bad?
Related reading