If you're curious how much your home might be worth, or how much a home you want to buy is worth, you might consider looking online. There are a lot of portals that offer home value estimates. How accurate are they, though? Find out today.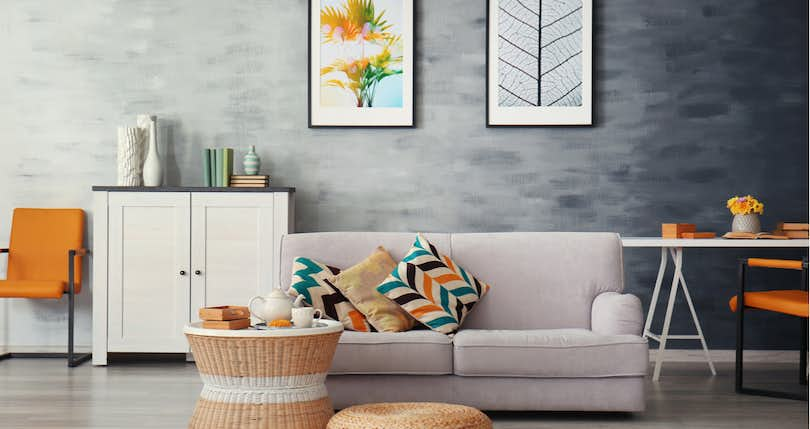 In addition to its discount listing services, Redfin offers a number of free, online resources and tools to home buyers and sellers — including home value estimates for the 74.4 million+ homes in its valuation database (1.3 million listed and 73.1 million off the market).
But how accurate are Redfin's estimates? According to the company itself, the median national error rate for listed homes is 1.77%. For off-market homes, the median error rate is 6.66%.
In comparison, Zillow Zestimates' median error rate for the 110 million (listed and off-market) homes in its database is approximately 4.5% — but it claims that number will soon drop to 4% or lower.
So what's the takeaway for buyers and sellers? Tools like Redfin and Zillow are great for getting a ballpark sense of a home's price range; however, these tools serve as a starting point. Eventually, to get the most accurate estimate of a home's value, you'll want to talk to an experienced, local real estate agent.
But while you're in the initial phase of estimating a home's worth, online estimators are useful. To get the most out of these tools, compare several estimates.
Learning more about each estimator can help you know which ones to trust. Read on to learn more about Redfin's home value estimates: how they're calculated, how accurate they are, and other ways to track down pricing information in your area.
Where do Redfin's values come from?
If a real estate platform decides to list value estimates, it's essential that they be as accurate as possible. Both home buyers and home sellers often use these numbers as a benchmark that informs their offers or listing prices.
Redfin will be the first to tell you that their home value estimates are not appraisals. They are not legally binding and may not be accurate — either in a specific neighborhood or for a specific home. Instead, they use an automated algorithm to compute a value based on a surface understanding of your home.
According to Redfin, their algorithm is based on MLS data for recently sold homes in your area. Because they also sell homes themselves as a broker, they have access to a wide variety of data points that they are able to feed into a machine-learning software. As a result, they can take into account whether your home is on a busy street, has a water view, and more.
They don't recommend using the estimate as anything more than a starting point – you will need to work with an experienced local agent to get a true comparative market analysis (CMA).
How accurate are the Redfin values?
Redfin touts extreme accuracy based on a single independent study, which shows that Redfin Estimates have a median error rate of 1.77% for listed homes and 6.66% for off-market homes.
That sounds great! It's also significantly better than Zillow, who has famously been sued (unsuccessfully) for how far off their "Zestimate" estimates are.
However, be sure you understand these claims before you rely on a Redfin estimate for your home or a property that you're interested in buying.
First, this error rate is a national rate, and can be significantly higher in specific neighborhoods or towns. It was based on 194 metropolitan areas, covering 7,531 postal codes (out of 42,000 that exist in the U.S.) While this was intended to be representative of the entire country, large areas were necessarily left out. Some states don't have any data at all, such as Iowa, Connecticut, Idaho, and Montana.
Secondly, it's a median. That means that Redfin is within 1.77% of a home's sale price half the time. The other half the time, they could be all over the map. An average takes into account large outliers (like a home that's off by 50%) but a median does not.
Finally, keep in mind that home value estimates are much more likely to be accurate if your home is very similar to surrounding properties. If your property is unique or in an area with few houses, you may be in the 50% of estimates that isn't particularly close.
To their credit, Redfin regularly updates their national and local error rates, so they do their best to be transparent about how well they're doing. However, that doesn't mean the estimate is something to rely on by itself.
What to do with online estimates of home value
Whether you're talking about a Redfin home value or Zillow Zestimate or a Homes.com estimate, people have a tendency to put too much stock in a number that is generated without knowledge of their specific home or situation.
While Redfin is the most accurate of the home value estimates, it's still more than 3% off the eventual sales price 36% of the time. At best, you can see it as a very general starting point.
Selling a home
What happens if you rely on a value that's not accurate for your home? As a home seller, you may misprice your property. This may mean that you try to charge too much. As a result, buyers will focus on other homes and yours may sit for a long time without interest.
On the other hand, you may underprice your home. There may be features about your house — including its location and recent upgrades — that make it worth more. If you underprice it, you'll be sending a signal that there's something wrong with the property.
Buying a home
When you're interested in buying a home, you want to get a great deal on a beautiful house. However, relying too heavily on online estimates can cause you to miss out. You might mistakenly think a home isn't worth a specific price due to an error in an estimate.
On the other hand, you might think it's worth more and that you're getting a steal, when in fact you're paying the proper price — or even too much!
Work with a realtor for the most accurate pricing
Experienced real estate agents are professionals who spend their time understanding the local market in your area and valuing homes based on comparable recent sales. If you want to know the true value of your home based on today's market, it pays to work with someone who truly knows.
One of the best choices you can make is to work with a Clever Partner Agent to help you sell or buy a home. As a home seller, you'll save thousands in commissions by paying a flat fee of $3,000 or 1.5% of the home's value if the property sells for more than $200,000.
As a home buyer, having a buyer's agent on your side is an important way to get the home you want at a price that makes sense.
Related Articles