Websites that give users home value estimates are increasingly popular, and Zillow's Zestimate is one of the most popular tools out there. But what is a Zestimate based on and how accurate will it be? Here's what you should know about Zillow Zestimates and how to use them.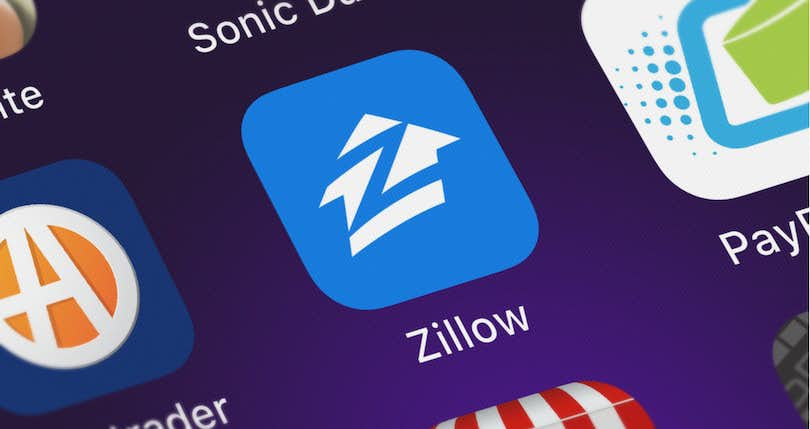 Zillow is one of the leading real estate websites in the U.S. One thing it's known for is its Zestimate feature, which offers property value estimates.
But what is a Zillow Zestimate? How accurate is it? What are the pros and cons of using this Zillow feature? And how else can you figure out a home's value? We have answers to all these questions and more.
What is a Zestimate?
A Zestimate is Zillow's estimated market value for a home. Zillow has calculated Zestimates for around 100 million U.S. homes.
Estimator tools are a good starting point when determining your home's value. While knowing your Zestimate can be helpful, you'll want to compare numbers from several home value estimators to see what your home might be worth. To start comparing, try Clever's free home value estimator!
💰 How much is your home worth?
Discover the true value of your home with our Home Value Estimator!
Find My Home's Value
How is a Zestimate Calculated?
Zillow Zestimates are automatically calculated using a proprietary formula. Zillow acquires all the data it can access by amalgamating data from several different sources. The Zestimate formula uses both public and user-submitted data and takes factors into consideration like location, size, special features and amenities, and local market conditions.
Some valuation data Zillow uses for these estimates includes the age of a home, what a home sold for the last time it was purchased, and appraisal values. It uses this information and the same information for homes in the surrounding area and combines it with data it receives from homeowners to come up with approximate valuations for real estate.
Zestimate Pros
There are a lot of ways that Zestimates can help both current and prospective homeowners. A Zestimate is free and easy to obtain and allows people to look at an estimated value of a home without having to go through a professional. Home value estimators like Zestimate have gotten a lot more accurate in recent years.
Zestimates are only estimates and Zillow is clear about that fact. As long as Zestimates are treated as estimates and not substituted for more accurate valuations, they can be a great tool. If you're thinking about buying or selling property, a Zillow Zestimate is a great place to start.
Zestimate Cons
A Zestimate's main negative is that it's entirely calculated using artificial intelligence. Buying a home is a personal decision and there are a lot of variables that can't be quantified. There are many factors specific to a property or locale that Zillow isn't privy to.
With current technological limitations, an AI system like Zestimate is bound to miss some things, and sometimes those things significantly affect the value of a home.
How Accurate is a Zestimate?
To its credit, Zillow clarifies that its Zestimates are intended as estimates and that their accuracy varies based on the location and the availability of data in a particular area. Zillow even publishes its data coverage and estimated margin of error for specific areas.
The accuracy of a Zestimate will depend on how much data about the area that Zillow has access to. Some counties and cities have more publicly available data than others, and the more data there is, the more accurate a Zestimate will be.
A Zestimate's accuracy will also vary based on the constitution of the town or neighborhood where a property is located. If a home is situated in a new development, particularly one with similarly priced homes, it will probably be fairly accurate. If, however, you live in an older neighborhood full of homes with unique features, it can throw the algorithm off.
A Zestimate, like other home value estimators, is intended to give a range of value for a given property, not replace an appraisal or the professional opinion of a local real estate agent.
Other Ways to Determine Property Value
Competitive Market Analysis
A competitive market analysis, or CMA, is one of the most effective ways of evaluating a home's market value. To conduct a CMA, you compare a property and all of its features to similar current, expired, and sold listings in your area. A CMA will look at many local factors and property features to get an idea of what local buyers will pay.
Appraisal
An appraisal by a licensed appraiser is another way to calculate what a home is worth. Appraisals are commonly used by state and local governments to determine the property tax rate and by mortgage lenders to ensure a home is a good investment.
Appraised value and market value are not the same thing. The appraised value of a home can differ from its market value, particularly in a fast-moving market. If a location has a high demand and low supply, an appraisal may not accurately reflect how much prospective buyers will pay.
Thinking About Buying or Selling a Home?
If you're thinking about buying or selling a home, the process can seem daunting. An easy first step is using multiple home value estimators to gauge the home's worth. You can get a free estimate right now by trying our estimator.
💰 How much is your home worth?
Discover the true value of your home with our Home Value Estimator!
Find My Home's Value
When you're ready to get a more accurate home value estimate, work with an experienced local realtor. A real estate agent on the ground in a community is in the best position to know how much a property is likely to sell for.
Whether you're a prospective buyer or seller, a Clever Partner Agent can help you conduct a CMA and determine a property's value. Clever has Partner Agents across the country who are top-rated in their locations.
Contact us today to get connected with a great local agent for a free, no-obligation consultation with a realtor in your area.
Related Articles
You May Also Like