Ideal Agent reviews summary
Ideal Agent's online reviews are positive overall, with an average rating of 4.9/5 based on over 5,000 reviews. It has an A+ rating from the Better Business Bureau (BBB) and is accredited.
The company gets top marks for agent quality and customer service. But some reviewers note that they got matched with realtors in nearby cities instead of their specific area. This issue is likely due to Ideal Agent's small agent network. Also, Ideal Agent matches customers with only one agent, and its discounted rates aren't as low as the rates other companies offer.
Many buyers and sellers can find bigger discounts and better agent matches with Ideal Agent's competitors.
What is Ideal Agent?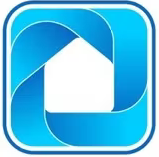 Ideal Agent
💲 Listing Fee
2% ($3k minimum fee)
⚡ Editor's Rating
3.5 out of 5
✍️ Editor's Take
✔️ Pros
❌ Cons
🏆 Best for
Ideal Agent can match you with a local realtor who sells a lot of homes. But although it pre-negotiates discounted listing fees, you can get the same service and better savings with competitors like Clever.
Agents in network must meet strict quality standards
Pre-negotiated listing fees of 2% (or $3k for homes under $150,000)
2% listing fee is less than the national average, but it's not the best rate out there
No built-in savings for buyers
Only matches you with a single agent
Home sellers who live in or near a major city
Sellers who are looking for a real estate agent with a good sales record
Top-performing agents looking for high-quality leads
Ideal Agent is an online service that can match you with a real estate agent for a discounted listing fee of 2%. That's less than the average 2.5–3% traditional realtors typically charge. Ideal Agent also claims it only works with agents who are the "top 1%" producers, in terms of sales volume, in their respective markets.
Like all agent matching services, Ideal Agent is free to use and there's no obligation to work with any real estate agent the company matches you with. Reviews from past customers are mostly positive, and the reduced 2% listing fee saves you a bit of money when you sell your home.
Although Ideal Agent's rates are decent, they're not the best in the business. Other low commission brands offer a similar service with even lower rates.
Most home sellers will find the best overall savings with Clever Real Estate — it offers almost the exact same service as Ideal Agent, but you'll pay an even lower 1.5% listing fee and you'll get more agents to choose from.
Ideal Agent vs. competitors
Ideal Agent has some of the highest-quality agents of any low commission brand. But it offers less value in savings than other companies. Its 2% listing fee is just slightly better than the market average of 2.5–3%.
Ideal Agent also has fewer realtors to choose from, so it may not have one who fits your needs.
There's no harm in trying Ideal Agent to see if it has an agent you like. Just make sure to compare its agents with realtors from other companies, like Clever.
Like Ideal Agent, Clever is free to use and partners with top agents. But Clever has a lot more agents, so you're more likely to find the right one. And with Clever, you'll get bigger savings on realtor commission.
💰 Save more with Clever!
Clever also matches you with top local realtors from brokerages like Keller Williams and Century 21. But it beats Ideal Agent's 2% rates with an even lower 1.5% listing fee, saving you thousands more at closing.
Ready to find the perfect agent and get the biggest commission savings? Enter your zip code below to get started!
Ideal Agent's agent quality is among the best in the industry
Ideal Agent compares favorably with its competitors when it comes to agent quality. It has high standards — especially in terms of sales — for the agents it works with and claims to reject 90% of agents who apply.
Some realtor matching services have much lower standards for its agents. HomeLight, for example, has limited screening criteria, which means that actual agent quality varies a lot. With Ideal Agent, there's a much higher chance that whichever agent you get matched with is a top performer.
Ideal Agent isn't the only realtor matching company that screens its agents, however. UpNest and Clever Real Estate also have strict performance standards that its agents must meet, so in our experience agent quality across all three platforms tends to be comparable.
Good agents don't always translate to good matches
Ideal Agent has high quality standards for its agents, but competitors do a better job of matching home sellers with local agents who are a good fit for your unique situation.
The reason Ideal Agent can't always give customers a perfect agent match is that it has far fewer realtors in its network than its competitors do. For example, there are only about 2,000 Ideal Agent realtors, far short of the 14,000 UpNest has or the 70,000 that HomeLight boasts. Because of Ideal Agent's smaller network, its agents are stretched thin over the entire country. It struggles more often than its competitors do when it comes to actually matching you with an agent in your area.
If Ideal Agent doesn't have a local agent, then it could send you a realtor who looks good on paper but has limited experience in your market, as happened to our mystery shoppers. That's a problem since local market knowledge is one of the most important skills a realtor should have. If the realtor the company sends you doesn't have a ton of local knowledge, then you're better off looking elsewhere.
Savings are limited for sellers — and non-existent for buyers
Ideal Agent's 2% listing fee is lower than the traditional 2.5–3%, but competitors offer even lower rates.
For example, Clever offers a lower 1.5% listing fee — and the same agent quality and a better matching service than Ideal Agent. You could find the same agent through Clever and Ideal Agent, but Clever can potentially save you thousands more.
Here's how the savings break down between Clever, Ideal Agent, and a traditional agent on a $500,000 home:
Ideal Agent also offers zero discounts or savings for buyers, such as home buyer rebates. While relatively few agent matching services offer buyer savings, some do — including both UpNest and Clever. Try Clever's free agent matching service and save with a top local agent!
💰 List with a top local agent for just 1.5%
Try Clever's free agent matching service. Compare and choose from top local realtors, sell your house for more, save thousands at closing with a best-in-class 1.5% listing fee.
Clever is 100% free with no obligation. Enter your zip below to see the agents near you!
How does Ideal Agent work?
Selling with Ideal Agent
You can request an agent by filling out an online form on IdealAgent.com. The form asks for details like the type of property you're selling, its estimated value, and your preferred selling timeline.
You'll receive a phone call from an Ideal Agent concierge. The concierge will discuss the benefits of working with the company and gather more information about your needs. They'll use this information to match you with a qualified agent from Ideal Agent's network.
The concierge then connects you to your agent via email. Your agent will follow up with a personalized introduction and schedule a time to talk.
If you decide to work with the agent, you'll sign a formal listing agreement and start the selling process. During this process, an Ideal Agent representative will check in via phone to see how things are going.
If you're unhappy with your match, you can request a new agent. But because of Ideal Agent's small network, your options may be limited. If you choose not to sign a listing agreement with your agent, you're free to walk away.
Buying with Ideal Agent
Ideal Agent was originally designed to help home sellers, but the company now connects home buyers with agents as well. The process is similar to the steps you'd take as a home seller: you'll fill out an online form, and Ideal Agent will contact you with information on potential agent matches.
However, the only real benefit of using Ideal Agent as a buyer is the convenience of getting matched with agents. The company doesn't offer any buyer savings.
Ideal Agent pros and cons
| ✅ Pros | ❌ Cons |
| --- | --- |
| Ideal Agent matches you with a qualified agent | Small agent network means some poor matches |
| Built-in savings help you save money (but not much) | You get matched with only one agent |
| Ideal Agent concierges are highly knowledgeable | Communication is mostly over the phone |
| | Limited support or value for home buyers |
✅ Pros
Ideal Agent claims that it works only with the top-performing agents in their local markets. We generally found this to be true, with our agent matches having plenty of experience and closings.
You'll pay a listing fee of 2% (or $3,000 for homes under $150,000). The nationwide average is 2.5–3%. You'll still have to pay the buyer's agent commission on top of this, which is usually around 2.5–3%. So, the overall real estate commission will be 4.5–5% versus the industry average of 5–6%. Not bad, although other companies offer better rates.
We found Ideal Agent's concierge service helpful and friendly. Each concierge we spoke to was a licensed real estate agent, which means they can provide real estate advice and answer questions about the buying or selling process in detail.
❌ Cons
Ideal Agent has one of the smallest agent networks of any agent matching service, with just 2,000 agents. Other services have thousands or tens of thousands of agents. As a result, Ideal Agent's network is stretched thin, which may mean there are few — if any — agents in your area, especially if you don't live in a big city.
Ideal Agent only gives each customer one agent match, which is another drawback. Most similar companies usually suggest at least a couple agents to choose from. It's important to interview multiple agents to make sure you're getting the right one for you.
Ideal Agent's website and digital experience is lacking. Communication takes place mostly through phone and email, and to get your agent match you'll have to talk to an Ideal Agent representative on the phone. Unlike most competitors, Ideal Agent offers no online customer dashboard.
Our secret shopper's ratings
| Overall rating | 3.5/5 |
| --- | --- |
| Agent quality | 4/5 |
| Savings | 2.5/5 |
| Customer experience | 3/5 |
We mystery shopped Ideal Agent — along with 10 other agent matching services — and graded different aspects of the service on a scale of one to five. We weighted agent quality the most heavily, while savings and customer experience we gave equal weight to.
Overall, we rated Ideal Agent 3.5/5, making it one of the better agent matching services. It performed best on agent screening and customer service, but fell short on ease of use, coverage, and savings.
Agent quality: 4/5
Agent Quality is the most important factor when grading a company that helps consumers find a local realtor. We grade agent quality on three criteria: Coverage (how widely available is it), Agent Screening and Qualifications (what performance requirements does it have for agents), and Agent Matching Service (how good is it at matching agents with your particular needs).
Coverage: 2/5
Ideal Agent's network of qualified real estate agents is small, with just over 2,000 agents. Most other services have tens of thousands of agents. Since Ideal Agent operates nationwide, its agent network is stretched thin, which can have a negative impact on your experience.
For example, our mystery shoppers found that Ideal Agent sometimes didn't have an agent available with local market experience. Instead, we were matched with an agent in a nearby city who had very few sales in our area.
If you are trying to sell in a big city, you probably won't encounter too many problems getting matched with a top agent. But if you live in a smaller city or in a rural area, the chances of getting a good match are going to shrink.
Agent screening and qualifications: 5/5
Ideal Agent promises that all of its agents are among the best real estate agents in terms of sales in their local markets. We generally found this claim to be true, with Ideal Agent being more proactive about screening out agents that don't meet their standards than some similar services.
Reviews from past customers also consistently praise the quality of the agent they got matched with.
The company claims that most of its agents are invited to join and that it turns down 90% of applicants. While we couldn't verify whether that figure was true, it does align with the generally high quality of the agents we encountered through Ideal Agent.
Agent matching service: 2.5/5
The downside of screening out so many agents is that Ideal Agent doesn't have a ton of agents to match you with. That means your agent match may not be great for you even if they're a top performer otherwise. For example, if Ideal Agent matches you with a top agent in a city that's an hour away from you, that doesn't help you since that agent may have limited knowledge of your local market.
Also, unlike similar services, you'll only get matched with one agent — again, likely a reflection of the fact that it has few agents overall. If you don't want to deal with comparing multiple options, Ideal Agent is worth a look. While letting someone else choose your agent for you poses major risks — we definitely don't recommend it — if you want to go this route, Ideal Agent's agents are solid, so there's a good chance your match will have experience in your area and know how to get your house sold.
Savings: 2.5/5
Ideal Agent pre-negotiates discounts with its real estate agents, so you pay a listing fee of 2% or $3,000 for homes under $150,000. The nationwide average is 2.5–3%. In a major purchase like a real estate transaction, even that seemingly small reduction could potentially save you a significant amount of money.
But while decent, those savings lag many of Ideal Agent's competitors. Some brands offer listing fees as low as 1–1.5%.
» MORE: Which company charges the lowest commission?
Ideal Agent also doesn't offer buyers any discounts that let you save money when you purchase a home. While few real estate brokerages offer buyer discounts, you should be aware that some companies offer home buyer refunds.
Customer experience: 3/5
Customer experience is based on two metrics: Customer service and ease-of-use. Customer service is a grade for how knowledgeable, friendly, and helpful the company's representatives are. "Ease of use" refers to how convenient and seamless its product is, including how easy it is to sign up and whether it offers an online dashboard.
Customer service: 5/5
All of Ideal Agent's customer representatives are licensed realtors, which means they are legally able to provide real estate advice. Some other agent matching services don't require their concierges be licensed, which limits the type of advice they can provide to consumers.
When we spoke to Ideal Agent's concierge team, they explained the process to us clearly and walked us through why they thought our matched agent was a good fit. They answered all of our questions and we came away better understanding the service.
We also liked that we got assigned just one customer service rep for the entire process. The concierge developed a strong understanding of our needs.
With some other companies, you may communicate with multiple team members, which can lead to miscommunication or confusion.
Note, however, that Ideal Agent isn't the only realtor matching service to require its team members to hold real estate licenses. If getting expert service is important to you, other real estate companies, such as Clever, also have fully licensed customer service teams.
Ease of use: 1/5
Unlike most similar companies, Ideal Agent offers no online customer dashboard where you can view your agent match and keep track of your real estate transactions. After you fill out Ideal Agent's online form, all communication is by phone.
If you prefer communicating online, then this phone-first approach may be off-putting. Plus, it means you'll only be able to get your agent matches during Ideal Agent's operating hours.
While an online dashboard isn't the most important consideration when finding an agent, it does make keeping your communications all in one place a lot easier than trying to stay on top of different texts, emails, and phone calls.
Ideal Agent reviews from actual customers
Reviews online are generally very positive and Ideal Agent is accredited by the BBB. We looked through hundreds of IdealAgent.com reviews to discover what real customers were saying. Here's what we found.
Positive reviews: What customers liked
Positive Ideal Agent customer reviews brought up the high quality of the agents again and again. This likely reflects Ideal Agent's excellent vetting process for agents, who need to be in the top 1% of sales volume locally or nationally and meet other performance criteria.
Customers also often liked how much they got for their homes on top of Ideal Agent's discounted fee. Again, this is likely a reflection of agent quality. The best agents are often better at negotiating a higher sales price.
Customers were also usually happy with Ideal Agent's concierge service. All of Ideal Agent's concierges are fully licensed real estate agents, so they're usually very good at providing expert advice to consumers. While a handful of other agent matching services, including Clever, also have licensed real estate concierges, most don't. So kudos to Ideal Agent for adding this extra level of customer service.
Negative customer reviews and complaints
Most negative reviews include complaints that agents failed to meet expectations or that the company didn't even have a local agent available. This was something our mystery shoppers also found as they were occasionally matched with agents who had limited local real estate experience, despite having strong sales records otherwise.
We suspect the company's small network size is a reason why it's sometimes challenging to use Ideal Agent to find a good selling agent near you. With just 2,000 partner agents, Ideal Agent simply doesn't have much availability in some local areas, especially outside of major cities.
One thing we were not impressed by was how Ideal Agent sometimes responded to negative reviews in an aggressive manner — even belittling dissatisfied customers — as it did here:

How much does Ideal Agent cost?
Like all agent matching services, Ideal Agent is free to try and you are under no obligation to go with any agent it recommends. However, you will have to pay your agent a commission, just as you would if you found one on your own — and Ideal Agent's discounted rates are lackluster compared with other discount real estate brands.
For home sellers, realtor fees typically consist of two parts: the listing fee, which goes to the seller's agent, and the buyer's agent commission. Both are typically around 2.5–3% of the home's sale price, so the seller pays a total commission of 5–6%.
Ideal Agent pre-negotiates a slightly reduced listing fee with your seller's agent of 2% or $3,000 for homes under $150,000.
💵 Why isn't the buyer's agent commission discounted?
Ideal Agent sets its buyer's agent commission at 2.5%, which is usually about what you'd pay if you went with an agent you found on your own. However, there's a good reason Ideal Agent doesn't discount its buyer's agent fee.
The buyer's agent gets paid through the buyer's agent commission. If your buyer's agent commission is lower than average, you disincentivize buyers' agents from showing your property. That could lead to fewer offers and a harder time finding a buyer.
In fact, if you live in a market where the average buyer's agent commission is higher than 2.5%, Ideal Agent's fixed 2.5% rate could put you at a competitive disadvantage. That lower rate could discourage agents from showing your house to potential buyers.
IdealAgent.com savings calculator
You can use the calculator to see how much you would really save with Ideal Agent compared with a traditional realtor:
Keep in mind that you will still have to pay the full buyer's agent commission, which Ideal Agent sets at a real estate industry standard 2.5%. That will likely add at least a few extra thousand dollars to the total commission.
Is Ideal Agent legit?
Yes, Ideal Agent is a legitimate company with a nationwide network of top-performing full-service agents. The agent matching company is a licensed real estate brokerage in Florida, and it maintains an A+ accreditation with the Better Business Bureau.
Ideal Agent at a glance
Headquarters
Tampa, FL
Ideal Agent BBB rating
A+
Year founded
2016
Agent network size
2,000
How does Ideal Agent make money?
Like other agent matching services, Ideal Agent makes money through referral fees. Essentially, it takes a percentage of the real estate commission when an agent closes a deal for one of its customers.
Ideal Agent also makes money from its additional services, including title transfer, insurance, and home services.
Bottom line: Who is Ideal Agent best for?
Ideal Agent is worth considering, especially if you're a home seller in a major city. If you're looking for a top agent, Ideal Agent does a good job screening agents and matching customers with top-performing realtors.
However, Ideal Agent may NOT be the best option if:
You don't live in a big city. Its small agent network might not have an agent experienced in your area and price range.
You're looking for the biggest savings. Some companies offer 1.5% listing fees, as opposed to Ideal Agent's 2%.
You're buying a home. The company offers no savings for buyers.
You want to compare different agents. Ideal Agent matches you with just one agent.
We recommend comparing several agent matching services to find the best fit. Look for a service that combines savings with high-quality agents. With Clever, for example, you'll pay a low 1.5% listing fee to work with a top local realtor — that's bigger savings than you'd get with Ideal Agent.
👋 Find top agents for less!
Clever matches you with top-rated agents from major brokerages, like Keller Williams and RE/MAX. Sellers get pre-negotiated 1.5% listing fees. Buyers can get cash back after closing!
Clever's service is 100% free with no obligation. Interview as many agents as you like until you find the perfect fit — or walk away at any time.
FAQ
What are the alternatives to Ideal Agent?
What are the pros and cons of Ideal Agent?
Why do real estate agents work with companies like Ideal Agent?
An agent matching service like Ideal Agent sends agents new clients, which saves the agents time and money on marketing. Though the agents make less on each client, they can close more deals. This volume means the agents can make more money overall.
Who owns Ideal Agent?
Ideal Agent is owned by Steve Johnston, who founded the company in 2016. He was previously the founder of Home Discovery Real Estate Services, a discount real estate brokerage that operated prior to the Great Recession.
Related links
Methodology
Our team of mystery shoppers spent hundreds of hours testing Ideal Agent and 10 of its top competitors, including Clever Real Estate, HomeLight, and UpNest. We signed up for the real estate services using addresses from across the country, with a mix of suburban, urban, and rural locations and a variety of sale and purchase price ranges.
Using the data we compiled, we compared Ideal Agent with competitors across three categories: agent quality, savings, and customer service. We weighted agent quality most heavily, which covers factors like coverage, screening criteria, and the quality of agent matches with mystery shoppers. We assigned equal weight to the savings and customer service categories.
We update this and all of our real estate industry reviews regularly to ensure our ratings and recommendations are up to date.