How commission works | Save on commission | Washington housing market | Best low commission companies | Methodology
📊 The data:
We surveyed local agents and found that the average real estate commission in Washington is 5.30%, which is less than the national average of 5.37%.
To sell a house in Washington worth $571,248 — the median home value in Washington — you'll pay about $30,276 in realtor fees.
Realtor commission is usually the largest cost you'll face when selling your home — but you don't have to pay the full 5.30%.
Clever Real Estate could help you save thousands on commission by pre-negotiating 1.5% listing fees with full-service Washington realtors from top brokerages.
On that same $571,248 home — you'd pay just $20,700, up to 32% less than paying average rates.
» SAVE: Sell with Clever for 1.5% listing fees and save thousands in commission!
How real estate agent commission works
| | |
| --- | --- |
| Average listing commission | 2.67% |
| Average buyer's agent commission | 2.63% |
| Total average commission | 5.30% |
There are usually two real estate agents involved in a home sale:
The seller's agent (also called the listing agent), who represents the home seller
The buyer's agent, who represents the person buying the home
Based on our research, the average commission rate for listing agents is 2.67% of the final home price and 2.63% for buyer's agents, for a total of 5.30%.
» LEARN: How do real estate commissions work?
Who pays realtor fees in Washington?
In Washington, home sellers pay real estate commission fees out of the final sale proceeds for both agents involved in a deal. Offering to pay for the buyer's agent's commission is an incentive for agents to show your home to their clients.
If you'd like to save on commissions, Clever can connect you with a top listing agent in your area. You'll pay just 1.5% (or $3,000 if your home sells for less than $350,000), keeping more money in your pocket at the end of your sale.
💰 Get a lower rate with a top Washington agent!
Want to find a top local agent in Washington without overpaying on realtor fees? Clever negotiates 1.5% listing fees with top-rated Washington real estate agents from trusted brokerages like Keller Williams, RE/MAX, and Berkshire Hathaway.
Get guaranteed full service for a fraction of the 2.67% rate Washington agents typically charge. Schedule a free, no obligation consultation with a top local agent today!
How to save on realtor fees in Washington
Commission rates are not set in stone. In fact, we found that while 5.30% is the average in Washington, rates typically fall between 4.50% and 6.09%. You can save money by negotiating a lower rate with your listing agent or by working with brokerage that has a discounted commission model.
| | |
| --- | --- |
| Listing commission range | 2.27%– 3.07% |
| Buyer's agent commission | 2.23%– 3.02% |
| Total commission range | 4.50%– 6.09% |
Tips for negotiating realtor commission in Washington
Whether you're selling a luxury condo in downtown Seattle, a commercial property in Tacoma, or a family home in Bellingham, you can almost always save thousands by negotiating a lower commission rate.
Negotiating a lower realtor percentage in Washington depends on two main factors: your situation and the housing market.
Factor
You may have an easier time negotiating low rates if...
Your situation

You're selling a high-value home
You have a personal relationship with a realtor
You can offer a realtor repeat business

The Washington housing market

Homes are selling quickly
There are relatively few homes listed for sale
Home values are rising
While your personal situation will obviously vary, Washington real estate market conditions will affect all home sellers in your area.
In general, in a seller's market — where home sellers have more leverage than buyers — a listing agent's job is easier and they may be more willing to lower their commission rates. The opposite is usually true in a buyer's market.
» LEARN: Find our top tips for negotiating lower commission fees
To judge the current state of your real estate market, look at these three factors:
Months of inventory
Sale to list price
Home value trends
If every factor points to Washington being a seller's market, then you may be in a good position to negotiate a lower commission rate with your agent. If market conditions are mixed or favor buyers, it may be more challenging to persuade your realtor to accept a cheaper fee.
The current state of the Washington real estate market
| Factor | Trends | Indication |
| --- | --- | --- |
| Months of inventory | There's 1.2 months of housing inventory on the market | Seller's market |
| Sale-to-list ratio | Homes are selling for 99.05% of their listing price | Seller's market |
| Home values | Home values have risen 33.30% year over year | Seller's market |
Low commission real estate companies in Washington
Negotiating a lower rate with a professional negotiator can be hard! In many cases, home sellers can save just as much (or more!) by selling with a low commission real estate company.
These are some of the top discount and flat-fee MLS services in Washington.
The top discount real estate companies in Washington
Discount real estate companies typically offer full-service support for a reduced commission percentage or flat rate. How they create those discounts will depend on the company's model, with some creating more risks and trade-offs than others.

💲 Listing Fee
1.5% (min. $3,000)
⭐ Avg. Customer Rating
5/5 (2,735 reviews)
✍️ Editor's Take
Pros
Cons
Reviews
Locations
Clever is a quick, easy, and free way to find a top-rated local agent. And, unlike many similar companies, Clever pre-negotiates big discounts on your behalf, so you can save thousands without sacrificing on service. Try Clever for free — save thousands on commission.
Clever offers a free, nationwide agent-matching service that partners with full-service local agents from conventional brokerages like Keller Williams, Century 21, and RE/MAX.
You get multiple agent matches so you can interview, compare marketing plans, and choose the best fit.
Clever pre-negotiates low rates on your behalf — you get full service for a low 1.5% listing fee.
If you buy with Clever, you could get cash back after closing.
You may not get matched with an agent from your preferred real estate brokerage.
Agents may not provide premium services like drone photography and professional home staging.
Clever has a 5.0 out of 5 rating on Trustpilot, based on 2,589 reviews.
Clever has pre-negotiated low commission rates with top agents in all 50 states and Washington, DC.

💲 Listing Fee
1.5% (min. fees vary)
⭐ Avg. Customer Rating
2.9/5 (331 reviews)
✍️ Editor's Take
Pros
Cons
Reviews
Locations
Redfin offers real savings and is a proven brand. But sellers could compromise on service — especially agent experience and availability.
If you buy and sell with Redfin, you'll get a 0.5% listing fee discount.
Redfin gives its listings premium placement in its popular home search app.
If finding the right agent is a top priority, you'll have limited options

—

Redfin only has a few agents in each of its markets.
Redfin agents handle more customers at once than the average realtor, so they may not be able to provide as much personalized service.
Redfin has a 2.9 out of 5 rating (331 reviews) across popular review sites like Google and Yelp.

💲 Listing Fee
2.5% ($9,000 min.)
⭐ Avg. Customer Rating
4.7/5 (1,041 reviews)
✍️ Editor's Take
Pros
Cons
Reviews
Locations
REX's promise of huge savings is misleading. Its advertising misrepresents the significant risks of its pricing model and marketing approach. And its high minimum fees mean that many sellers won't save anything.
REX's approach is incredibly risky — but if the gamble pays off, you could save about 50% on realtor fees
Like other full-service brokerages, REX agents provide in-person services and support
REX's 2.5% listing fee doesn't save you much — many full-price agents charge similar rates
REX doesn't list your home on the MLS, so up to 90% of buyers may not even know it's for sale
This risky marketing strategy seems likely to fail, so you may not save anything on commission
REX has a 4.7 out of 5 rating (1,041 reviews) across popular review sites like Google and Zillow.
REX is available in the following areas: AZ, CA, CO, FL, GA, MD, NV, NJ, OR, PA, TX, WA, DC.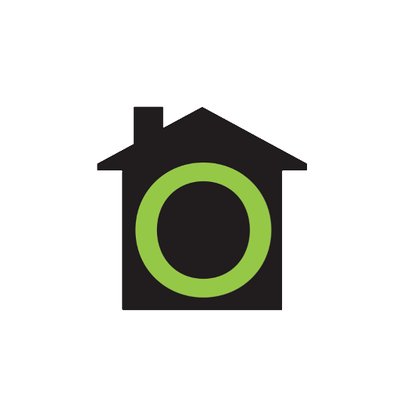 💲 Listing Fee
1% (min. $3,000)
⭐ Avg. Customer Rating
4.7/5 (1,308 reviews)
✍️ Editor's Take
Pros
Cons
Reviews
Locations
Trelora's flat fee offers big savings at higher price points — but the company may provide less personalized service and local support than a traditional agent.
Trelora's 1% listing fee makes it one of the cheapest real estate companies for home sellers
Trelora's commission rebate offers qualifying home buyers solid overall value
Trelora agents juggle up to 20x as many customers as the average realtor
Since agents handle so many customers at once, you'll be competing with a LOT of other people for your agent's time and attention
This high-volume approach greatly increases the risk of mistakes, oversights, and delays that could impact your experience
Trelora has a 4.7 out of 5 rating (1,308 reviews) across popular review sites like Google, Yelp, and Zillow.
Trelora is available in the following areas: AZ, CA, CO, GA, NC, SC, WA.
» LEARN: How do discount real estate brokers offer lower fees?
The top flat fee MLS listing services in Washington
Flat fee MLS services list your home on your local MLS for a low fee, often around $300–$1,000. The trade-off is that you'll have to handle almost the entire home-selling process yourself.

Best For
Sellers who are fine with the basics, but might want agent support down the line.
Pros:
Your listing will be launched within 24 hours of being submitted - or often on the same day.
You can design personalized flyers and slide shows on the MLS4owners.com website to amplify your marketing presence.
A basic market analysis with pricing guidance is available for free, regardless of package selection.
Cons:
MLS4owners.com's facilitator service with contract assistance is only available for an additional percentage fee at closing.
Listings do not allow as many photos as many competitors at a similar price range.

Best For
Budget-conscious sellers who need a simple, affordable listing.
Pros:
Your listing comes with all the state seller's disclosures that you'll need.
You can pay a little more to post up to 25 photos on the MLS instead of the standard six.
Cons:
Flat Fee Realty doesn't offer any pricing or contract assistance.
The company won't be your listing broker. Instead, they'll refer you to a Montana-based broker who will list your property. If you have problems or questions, you'll end up talking to two companies instead of just one.
» MORE: What you need to know about flat fee MLS services.
Learn more
Washington state has it all: Stunning natural beauty, a temperate climate, and an economy that's supercharged by companies both old (Boeing) and new (Microsoft, Amazon, and Starbucks). Seattle is a world-class city, and its proximity to both Silicon Valley and Asia have made it a major cultural and technological hub.
Given these factors, it's probably not surprising that Washington has one of the hottest housing markets in the country. Statewide median home values have more than doubled over the past decade, and nearly tripled in Seattle. Inventory is very low, so demand is probably going to stay high for the foreseeable future. The bottom line is that Washington is a great market to buy into right now — though it's definitely not an affordable one by national standards.
Commission is one of the largest individual costs of selling a home, so it's understandable you'd want to reduce it as much as possible. Clever pre-negotiates a low commission rate of only 1.5%, or a flat fee of $3,000 if your home sells for less than $350,000, and they partner with the top agents in Washington. Get in touch with Clever today to find out how they can save you thousands!
👋 Next Steps: Find an agent!
Clever can connect you with top local agents sell your house for a pre-negotiated low rate: just a 1.5% listing fee when your home sells (half the typical rate!).
You can interview your Clever agent matches, get free pricing estimates, and compare marketing plans — all with no strings attached.
Ready to learn more? Click below to take our simple quiz and see your agent matches!
Methodology
We gathered our commission rate data from a survey of 630 of our partner agents. The survey asked about standard local rates for both listing and buying agents.
Additionally, we utilized the following data from Zillow and Realtor.com:
Home values, list prices, and sale prices: Based on Zillow data as of September 2023
Sale prices and sale-to-list ratios: Based on Redfin data as of February 2023 (unless specified otherwise)
Months of inventory: Based on Realtor.com data as of February 2023
Additional resources for Washington home sellers