When going through the process of selling a home in Washington, you'll need to make certain disclosures about the condition of the property. As disclosure requirements vary on a state-by-state basis, it's important that you understand what the rules are. Here we look at what you need to disclose.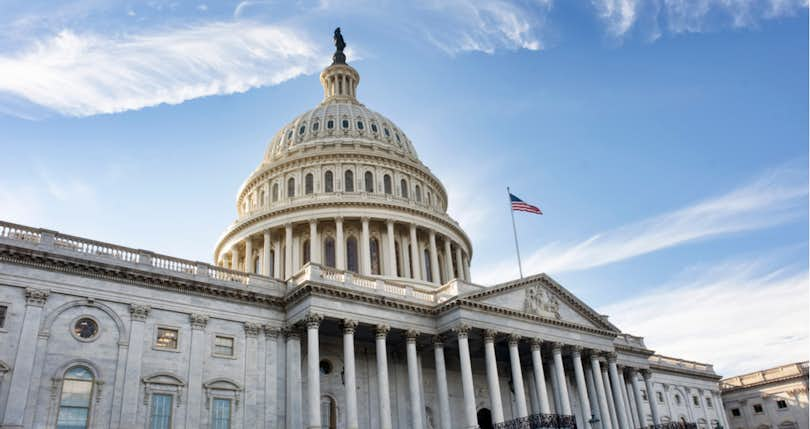 Going through the process of selling a home in Washington is complex. Not only do you need to find a suitable property that meets your budget requirements, arrange a mortgage, and cover legal fees, but you'll also need to think about your disclosure requirements.
This is no easy feat, as much of the legislation that governs disclosure requirements uses subjective language. For example, the requirement might state that you need to disclose "material" or "important" issues linked to the property. But how do you know what's important and what's not?
The general rule is that if you're ever unsure, disclose it anyway. Not only is this the ethical way to sell a property, but defensive disclosures will also protect you from potential legal complications.
Washington Real Estate Seller Disclosures
If you're looking to sell your home in Washington, then you are required by law to make certain disclosures regarding the condition of the property. This is to allow the buyer to have a full understanding of any potential issues that might affect the value of the property that they are purchasing.
As per the rules outlined in the Section 64.06.020 of the Revised Washington Code, you as a seller need to disclose "existing material facts or material defects to [the] buyer based on [the] seller's actual knowledge of the property at the time [the] seller completes the disclosure statement."
In layman terms, this means that while you need to disclose material issues that you are aware of, you're not expected to report issues that you didn't know existed.
These disclosure requirements remain constant until the property is sold. If you become aware of any new issues or defects that were not previously disclosed in the form, you don't necessarily need to amend and re-submit the disclosure. Instead, if you make the required actions so that the issue is no longer present, the original disclosure form remains valid.
You should never take a chance with disclosures. If you are unsure whether or not a potential issue is "material," then it's probably best that you include it anyway.
Get cash offers from local buyers now!
Compare offers from top cash buyers, plus get an expert realtor's opinion on what your house is worth.
Seller's Duty — Format of Disclosure Statement
The rules of what you need to disclose when selling Washington real estate are outlined in Section 64.06.020 of the Revised Washington Code. The code can make complicated reading, so we've summarized the key points below.
Water
You need to make disclosures about the source of your property's water supply. This should include whether you get water from the public system, or via a well. If your property has an outdoor water sprinkler, you'll also need to disclose it.
Property Structure
You need to disclose material aspects to the structure of your property. This will include the age of the structure, and whether you've previously experienced a leaking roof.
Sewage System
You need to state details regarding your sewage disposal system. If it's on-site, this needs to be disclosed.
Homeowners' Association
If you're selling a property that is governed by a Homeowners' Association (sometimes the case with condos), you'll need to disclose material information. This should include factors surrounding common/shared facilities, and shared features such as fences or walls.
Environmental
You need to disclose information linked to drainage or flooding problems, or any material damage made to the property as a result of a fire or earthquake.
Mobile or Manufactured Home
If you are selling a mobile or manufactured home, then you'll need to disclose any alterations that you previously made.
Fixtures and Systems
Here you need to make disclosures on specific fixtures and systems that are included within the property. This covers the hot water tank, electrical systems, and plumbing system. You'll also need to disclose information on your smoke alarms.
Full Disclosure
This section of the guidance notice essentially covers anything that the buyer "should know about" that doesn't cover the above specifics. If you're unsure what you need to include in this section, you're best off speaking with your real estate agent.
What Don't I Need to Disclose in Washington?
Firstly, the above rules surrounding real estate disclosures are only applicable to residential properties. This means that commercial properties are not covered by the disclosure requirements outlined in this guide. These requirements also don't apply if the home is being passed along as a gift to a spouse, child or partner.
You also don't need to disclose information if you are selling to an individual that has had an ownership interest in the home within two years prior to the sale. Finally, you are not required to disclose any information regarding registered sex offenders that live within proximity to your property.
Ultimately, by using an experienced agent who knows the Washington real estate sector well, they'll be able to guide you through the entire selling process. This will include full guidance on what you need to disclose.
Clever can connect you with a top-notch agent based in the Washington area. Not only will they guide you through the disclosure process, but you'll pay industry-leading listing fees. You'll pay just 1.5% in listing commission.
💰 Sell with a top agent, save thousands!
Want to find a top local agent without overpaying on realtor fees? Clever negotiates 1.5% listing fees with top-rated realtors from name-brand conventional brokerages like Keller Williams, RE/MAX, and Berkshire Hathaway.
Get guaranteed full service for half the rate these agents typically charge. Schedule a free, no obligation consultation with a top local agent today!
You May Also Like