Why trust us: To create this guide, we surveyed and interviewed Washington real estate agents, studied Washington real estate law, and researched more than 20 FSBO companies and alternatives. Learn more about why you can trust our advice.
Hiring a real estate agent in Washington means you'll pay an average commission of 2.67% of your home's sale price. Choosing to sell the home without a realtor would mean savings of $15,252 based on the average Washington home price.
But selling a home for sale by owner (FSBO) takes a lot of work. You'll be responsible for setting the price, bringing in prospective buyers for showings, and negotiating the offers you receive. You'll also need to handle closing on your own, which can be daunting. Finally, you might not even save that much in the end — FSBO homes typically sell for up to 35% less than agent-listed homes.
Most sellers recognize the knowledge and experience a real estate agent brings to the table — only 10% of home sales are by owner. But there are many other FSBO sellers who want to take on a challenge and maximize the profits from their sale.
Selling FSBO is only recommended for homeowners who have the time and knowledge to sell a home on their own. Our guide will help you determine if selling without an agent in Washington makes sense for you.
Who should sell a house by owner?
If selling a home on your own without the help of a real estate agent was easy, everyone would be doing it to save money. If you're considering it, weigh the pros and cons of selling FSBO before you decide.
Selling without an agent in Washington could be right for you if:
You've already sold more than one property, with the help of an agent or on your own. This means you know what to expect from the selling process and won't be overwhelmed from the beginning.

You know a real estate expert willing to provide advice. If you know someone who can help with the occasional question, you might be able to get by without a real estate agent.

You have ample time to focus on selling. Will your current commitments allow you to take on basically another job?

You already have a buyer. If you don't have to look for a buyer, most of your FSBO work is already done. But you'll still need to deal with closing and all of the required paperwork.

You want more control over your home sale. If you feel more comfortable being the one who decides the price and marketing strategy for your home, selling on your own allows you to do that.
If more than a few of these criteria don't describe your situation, selling without a realtor in Washington might not be in your best interest.
If saving money on realtor commission is what you're after, it's worth looking into real estate agents who'll work at a lower-than-typical commission. Clever Real Estate matches sellers in Washington with experienced, local agents who offer traditional service for just 1.5%. You can save money and the headache of doing it all on your own.
In addition to looking into FSBO, reach out to Clever to connect with multiple agents in your area. You can interview agents and get a free home valuation so you'll know you've explored all of your options.
Connect with top, local agents in Washington!
How to sell a house by owner in Washington
Here are 6 steps to sell a house by owner in Washington:
As a FSBO seller, you need to know and understand all your responsibilities, which include preparing your home for sale, pricing your home accurately, finding buyers, negotiating, and filing the necessary paperwork required by state law.
Real estate laws vary across the country. For example, some states don't allow sellers to put a for sale by owner sign in their yard if they list on the multiple listing service (MLS) using a flat fee company.
Here's an overview of what laws you need to know in Washington:
Washington FSBO facts
Real estate attorney required?
No
FSBO yard sign allowed?
Yes
Required state disclosures?

Seller's property disclosure statement
Flood zone statement
Lead-based paint disclosure
Material facts that affect the property
Although selling your home without an agent may seem like a great way to save on realtor fees, it's trickier than many people expect. If it becomes overwhelming, you can hire an agent at any time.
Working with a low-commission real estate company may be a better option for those who don't have time to sell FSBO. You'll avoid the hassle of a FSBO sale and walk away with the most money possible. Clever saves sellers thousands, and they get offers 2.8x faster than the national average.
👋 Skip the DIY: Get a better agent AND bigger savings
Why do all the work of selling FSBO only to end up with less money than you would have with an agent? Clever offers you bigger savings without sacrificing the service you expect from a traditional realtor.
With Clever:
✅ You'll only pay 1.5% to list your home
✅ You'll work with a full-service realtor from a top broker
✅ It's free, with zero obligation — you can walk away at any time
Saving on realtor fees doesn't have to mean sacrificing service. Find a top local agent today!
Step 1: Prepare your home for sale
Small upgrades and repairs can make a big difference in swaying potential buyers. The key is knowing how to spend your money wisely to get higher offers.
We asked top agents in Washington what repairs or upgrades they think help a home sell. Weather issues figure prominently in the northwestern state.
According to Jeff Dickinson, a broker with Seattle-based eXp Realty, the following repairs and improvements are popular in the market:
Removing carpets and replacing them with LVT (vinyl plank flooring)
Installing energy-efficient roofs, siding, and windows to keep the elements out
Updating heating systems and replacing old hot water tanks
Installing air conditioning systems as summer temperatures increase
» LEARN: Best Paint Colors to Sell a House
Stage and photograph your home
You'll need professional photos for your listing, and you'll want to showcase a clean and furnished home for potential buyers to see.
Professional staging can cost up to $3,000, but a well-staged home can help you sell faster and for more money. Start by decluttering, deep cleaning, and sprucing up your home's curb appeal.
Furniture is a plus because it helps buyers imagine themselves living in the home, Dickinson comments. People want a move-in ready home. "Blank" homes, especially if they are older, may attract lower offers because buyers will be distracted by stains on the walls and other imperfections.
Bonus tip: Hire a professional stager who knows your local market and can ensure your home is ready to impress, giving you one less thing to worry about. In Washington, expect to pay $1,499 on average in staging costs. This will get you 60–90 days of a fully designed living room, kitchen, dining room, master bedroom, and bathrooms. Some realtors will pay for the staging or offer credit in Florida. Prices vary from city to city, so be sure to give local companies a call for specific estimates.
Step 2: Set a price
Pricing strategy can make or break a FSBO sale. List your home for too little, and you leave money on the table. Price it too high, and the listing goes stale, forcing a price drop that could make buyers wary.
🙋🏻‍♀️ Ask a realtor: Agents can use resources like the MLS to price the house below fair market value and collect multiple offers. But without MLS access as a FSBO seller, your best bet is probably to just price the house realistically based on market comps. "List it on Zillow and take the first bonafide offer that comes along," Dickinson advises.
To get an accurate idea of what your house is worth, look at comparable listings online in your area. For example, if you think your house is worth about $300,000, search Zillow, Redfin, or other listing sites for properties that are about $50,000 more or less than that target. Analyze details about the homes and how they compare to yours.
A pre-sale appraisal will show you your home's fair market value, which is a more accurate starting point for pricing your home. In Washington, appraisals average $400 to $580 but help you walk away with thousands more once your home is sold.
Bonus tip: Ask an agent to perform a comparative market analysis examining comparable properties that have sold recently in your neighborhood. Many realtors will do this for free in the hopes of gaining your business if you decide to forgo FSBO.
» LEARN: What is a Comparative Market Analysis?
State of the Washington real estate market
To generate interest in your home, you'll need to price it correctly based on the trends of the local real estate market. Prices in Washington state in late 2022 were down only 1.3% from the same time in 2021. Also, 46.5% fewer homes were sold in 2022 than in 2021, and the average days on the market has gone up to 37 from just 13 in one year.
All of this means that while you'll still be able to sell for a good price at the moment, selling will take more time and effort than it did a year ago.
However, home values vary from city to city within the same state, and determining the right price for your home will depend on your location. Here are the median home values for some of Washington's biggest cities:
| | |
| --- | --- |
| City | Median home value |
| Seattle | $702,227 |
| Spokane | $ |
| Bellingham | $ |
| Yakima | $ |
| Kennewick | $ |
Don't count on selling too high. Currently, 19.1% of homes are selling above list price, down 30% from last year. This suggests that fewer bidding wars are breaking out, buyers are submitting more take-it-or-leave-it offers, and in many cases, the sellers are taking them.
But it's also possible sellers are pricing their homes too high to begin with, turning off buyers who are already dealing with high mortgage rates and inflation costs elsewhere. This underscores the importance of settling on the right price before listing — which the real estate agent usually does for the client.
Sell a Home with Clever and Save Thousands!
Enter your ZIP code to find a Clever partner agent in your area.
Step 3: List your Washington home
Once you've decided on a price, it's time to write a listing description that speaks to local buyers. Understanding their priorities will help you identify what features of your property to highlight in your listing. Here are some of the top buyer priorities in Washington, according to real estate professionals.
| | |
| --- | --- |
| Washington buyer priorities | Advice for FSBO sellers |
| Move-in ready home | Making renovations can go a long way toward boosting a property's value. Kitchen and bath remodels offer the biggest return on investment, according to Dickinson. Right now, though, it's challenging to find a vendor for supplies like appliances. |
| Using space to the fullest | In the tech-oriented Puget Sound market, where both parents are typically working from home, buyers are looking for dedicated home office space and even additional family space because the children are at home more often. "We are seeing a trend out west here to finish unfinished space," notes Dickinson. Another trend is converting mother-in-law suites into Airbnb rentals. |
| Climate control | Seattle is the least air-conditioned metro area in the nation, with just 44% of housing units having air conditioning (although that proportion has been rising fast in recent years). Houses with central air or room units are in high demand as residents seek relief from dreaded June heat waves. Energy-efficient roofing, siding, and windows are also a plus. |
Where to list your home
The best place to market your home is on the MLS. MLS listings populate onto real estate websites like Zillow, Redfin, and Realtor.com, increasing your home's online presence. That's important because 51% of buyers found the homes they purchased via the internet.
However, agents are the only ones who can list on the MLS. As a FSBO seller, you can work with an agent and still maintain control of your sale by using a flat fee MLS company that charges a one-time payment to list your home on the MLS.
It usually costs a few hundred dollars and includes a property description, up to 25 photos, and a listing lasting no more than 12 months. Additional services, such as a virtual tour, downloadable contracts, and free changes to your listing, are often bundled into more expensive packages — but they're still typically cheaper than paying a listing agent's 3% commission fee. Find the best flat fee MLS companies in Washington.
As a FSBO seller, you also have several free or low-cost options.
Zillow: Listing on Zillow is free and takes just a few simple steps: create a profile, claim your home, navigate to the FSBO page, fill out your listing info, click publish, and wait for verification. Zillow listings also automatically appear on its sister site, Trulia. However, recent changes to Zillow keep FSBO listings separate from agent listings, meaning your home will be a lot less visible to buyers.
ForSaleByOwner.com: This well-established and recognized for-sale-by-owner site caters specifically to people wanting to buy or sell FSBO homes. It's free to advertise, but your home won't show up on the MLS or syndicate to other real estate websites. That means your listing will only be viewable to buyers who go to ForSaleByOwner.com.
Social media: Post your home listing to Facebook, Twitter, Instagram, and Nextdoor. Sharing is free, and you can reach a lot of people where they're already spending time.
For-sale-by-owner yard sign: You can buy a FSBO sign from most hardware stores or online for $20–50. Choose one that allows you to add your phone number so interested buyers can contact you for property information and showings.
Craigslist: Posting your home on Craigslist is free and simple. Just go to the Washington page, find your city, and create a "real estate — by owner" listing.
» MORE INFO: Learn How to Sell a House on Craigslist
Step 4: Show your home
Organization is key when showing your home to potential buyers. You'll need a good scheduling system and a spreadsheet to save buyers' and agents' contact information. You'll want to be flexible and try to show your house at buyers' convenience.
Keep the home clean and decluttered at all times. The last thing you want is to scramble with a vacuum after a buyer calls for a last-minute showing.
Step 5: Negotiate for the best possible price
Negotiations are about more than the final sale price. You and the buyer (or their agent) will also have to agree upon contract contingencies, how closing costs are divided, the timeline, and more.
To gain the upper hand, get creative with the seller concessions you offer a buyer. While they might cost you a little more at closing, concessions sweeten the deal for buyers and could lead to a higher final sale price.
Knowing what's important to buyers in your area will help you strengthen your offer. A Clever survey of local real estate professionals found that in Washington, sellers often cover 1.50% to 2.50% of buyers' closing costs. On a home of median value, that will cost an additional $8,569 to $14,281.
You should also consider offering these popular seller concessions:
| | |
| --- | --- |
| Concession | Benefits of offering concession |
| Home warranty | A home warranty can give buyers peace of mind if your home has major appliances or systems that are on their last leg. A warranty will cover possible problems and is typically less expensive than paying for the repairs (or accepting a lower offer from a wary buyer). |
| Property taxes | You often have to share past tax information about the property before closing a sale. By covering some of those costs, you can offer buyers some financial relief and make them more inclined to close the sale. |
| Repair credits | Repair credits are a win-win for buyers and sellers. You'll credit the buyer a set amount to cover the cost of repairs. Once the deal closes, buyers can oversee the project to their liking, and you don't have to worry about repairs going over budget. |
Step 6: Close
Closing is the final step in a real estate transaction. The title of the property is officially transferred from the seller to the buyer, and both parties pay their closing costs.
Use a title company to facilitate a smooth closing. Title companies collect and distribute closing costs, collect signatures, ensure sellers have the right documents, and file them with relevant agencies.
Seller closing costs include title and escrow fees, which will come to around $2,500 for the average home. As a seller, you are also responsible for Washington's Real Estate Excise Tax (REET), which is graduated and ranges from 1.1% on homes less than $500,000 to 3% on homes more than $3 million.
Your lender may also require title insurance, which could cost another couple thousand dollars.
🤔 Do I need a real estate attorney to sell my house in Washington?

No. In Washington, sellers typically use a title escrow company rather than an attorney. Title and escrow fees (a one-time closing cost for the seller) will run about $2,500 for the average home. That said, selling a home is a complex, high-stakes transaction, so hiring an attorney can give you extra peace of mind.
» READ: How Much are Closing Costs for Sellers in Washington?
Paperwork to sell a house by owner in Washington
In a typical real estate transaction, your agent will make sure you fill out all the necessary documents and forms. As a FSBO seller, you'll have to navigate the paperwork by yourself. Here's a quick breakdown of Washington's requirements.
Want to save this list for later? Download our FSBO paperwork checklist to help you prepare for your sale.
Required for all Washington real estate sales
| | |
| --- | --- |
| Two forms of ID | In most cases, a valid passport, driver's license, or other form of Washington-issued ID. |
| Copy of purchase and sale agreement and addendums | Copy of the original, signed purchase and sale agreement, as well as any agreed upon changes. |
| Closing statement | A detailed list of all the costs associated with the sale and who pays them. This is often prepared by your escrow agent or title company. |
| Signed deed | To legally transfer your property, you'll need the deed that proves you're the rightful owner. At closing, you'll sign the deed over to the buyer. |
| Bill of sale | This is basically a receipt that includes both your information and the buyer's. It will also list the final price of the home and what was included in the sale. |
| Affidavit of title | A notarized document that states you own the home, that there are no liens on the property, and that you are not simultaneously selling the home to someone else. |
Additional documents
| | |
| --- | --- |
| Loan payoff information | If you have a mortgage on your home, you'll need documentation of exactly how much you still owe and any payoff fees. If you've already paid your mortgage in full, you'll need documentation proving that. |
| HOA forms and guidelines | If your home is part of an HOA, you'll need to give the buyer documentation on the covenants, codes, restrictions, financial history, required fees, and approval process. |
| Survey results or survey affidavits | A survey or an affidavit verifying a previous survey proves exactly where the property lines are. |
| Home inspection results | If you had a pre-sale inspection, you'll want the results to compare to the buyer's inspection. If having a buyer's inspection was part of the sales agreement, you should receive a copy of the results before closing. |
| Proof of repairs or renovations | Documentation proving any major repairs or changes to the house help verify its value. These receipts also provide buyers with information about who to contact if they discover issues with the repairs in the future. |
| Home warranty information | The home warranty service agreement will explain what is covered, for how long, and costs associated with the policy. |
| Copies of relevant wills, trusts or power of attorney letters | If you are selling an inherited property, you'll need copies of all legal documents that passed ownership to you. |
| Relevant affidavits (name affidavits, non-foreign affidavit under IRC 1445) | You may need additional affidavits like a name affidavit, which lists all of your or the buyer's previous names, or an affidavit proving you are not a foreign citizen and, therefore, exempt from certain property sales taxes. |
| Closing disclosure | If your buyer is taking out a mortgage and you agreed to certain seller's concessions, you may need a copy of their closing disclosure to verify the lender approved your concessions. |
| Correction statement and agreement | If forms are lost or errors are discovered in the future, a correction statement and agreement requires you, the buyer, or their lender to replace or fix those documents. |
Washington disclosure forms
| | |
| --- | --- |
| Seller disclosure statement | The seller disclosure statement details known issues with your home and its major appliances and systems. |
| Flood zone statement | With some federally backed mortgages, your buyer's lender might require information about the property's flood risk. |
| Lead-based paint disclosure | If your home was built before 1978, federal law requires that you disclose information about the dangers of lead-based paint. |
» LEARN: Disclosure Requirements for Selling Washington Real Estate
Where to find documents
Unlike realtor trade groups in many other states, Washington Realtors does not provide the forms used in a typical real estate transaction on its website. However, documents may be written in various legal formats if you choose to write them yourself or hire an attorney to help with the paperwork.
Here's where to find forms online:
When you're looking for other documents, such as tax records, property surveys, and deeds, check state or local government offices, such as your tax assessor's office or department of revenue.
Just remember, many closing documents are legally binding agreements. Errors can result in an unenforceable contract that could derail your sale and cost you thousands in fees. To avoid an expensive mistake, consider working with a low-commission realtor.
💰 Incredible savings, none of the DIY
Selling your home is time-consuming, and fraught with potential legal issues.
There's a better option. Clever pre-negotiates lower listing fees with top agents in your area. You still save on commission, while getting the support of a full-service agent.
Clever partner agents offer full-service support for half the typical cost: a pre-negotiated 1.5% listing fee
Clever sellers save an average of $7,000 on commission AND they get offers 2.8x faster than the national average
Ready to find real estate agents who can help you save thousands on your sale? Enter your zip code below to get started!
FSBO alternatives
If saving money is your main reason for selling FSBO, there are alternatives.
Clever Real Estate
Clever is a nationwide real estate service that connects Washington home sellers with top, local agents. You pay Clever nothing. You'll only pay your full-service agent 1.5% of your home sale price, saving up to 50% on listing fees.

💲 Listing Fee
1.5% ($3,000 min.)
💰 Buyer Savings
Cash back after closing
⭐ Avg. Customer Rating
5/5 (2,735 reviews)
✍️ Editor's Take
Pros
Cons
Reviews
Locations
Clever is a quick, easy, and free way to find a top-rated local agent. And, unlike many similar companies, Clever pre-negotiates big discounts on your behalf, so you can save thousands without sacrificing on service.
Clever is a free, nationwide agent matching service that partners with full-service local agents from conventional brokerages like Keller Williams, Century 21, and RE/MAX.
You get multiple agent matches so you can interview several, compare marketing plans, and choose the best fit.
Clever pre-negotiates low rates on your behalf — you get full service for just a 1.5% listing fee ($3,000 minimum).
If you buy with Clever, you can get cash back to help pay for your move.
You may not get matched with an agent from your preferred real estate brokerage.
Agents may not provide premium services like drone photography and professional home staging.
As of 11/6/2023, Clever has a 5.0 out of 5 rating on Trustpilot, based on 2,589 reviews.
Clever has pre-negotiated low commission rates with top agents in all 50 states and Washington, DC.
Discount real estate services in Washington
Discount real estate companies can help you sell your house for less than a traditional realtor, although pricing and services vary. In most cases, you'll still need to offer a competitive buyer's agent commission, but you'll save on listing fees.

💲 Listing Fee
1.5% (min. fees vary)
⭐ Avg. Customer Rating
2.9/5 (331 reviews)
✍️ Editor's Take
Pros
Cons
Reviews
Locations
Redfin offers real savings and is a proven brand. But sellers could compromise on service — especially agent experience and availability.
If you buy and sell with Redfin, you'll get a 0.5% listing fee discount.
Redfin gives its listings premium placement in its popular home search app.
If finding the right agent is a top priority, you'll have limited options

—

Redfin only has a few agents in each of its markets.
Redfin agents handle more customers at once than the average realtor, so they may not be able to provide as much personalized service.
Redfin has a 2.9 out of 5 rating (331 reviews) across popular review sites like Google and Yelp.

💲 Listing Fee
2.5% ($9,000 min.)
⭐ Avg. Customer Rating
4.7/5 (1,041 reviews)
✍️ Editor's Take
Pros
Cons
Reviews
Locations
REX's promise of huge savings is misleading. Its advertising misrepresents the significant risks of its pricing model and marketing approach. And its high minimum fees mean that many sellers won't save anything.
REX's approach is incredibly risky — but if the gamble pays off, you could save about 50% on realtor fees
Like other full-service brokerages, REX agents provide in-person services and support
REX's 2.5% listing fee doesn't save you much — many full-price agents charge similar rates
REX doesn't list your home on the MLS, so up to 90% of buyers may not even know it's for sale
This risky marketing strategy seems likely to fail, so you may not save anything on commission
REX has a 4.7 out of 5 rating (1,041 reviews) across popular review sites like Google and Zillow.
REX is available in the following areas: AZ, CA, CO, FL, GA, MD, NV, NJ, OR, PA, TX, WA, DC.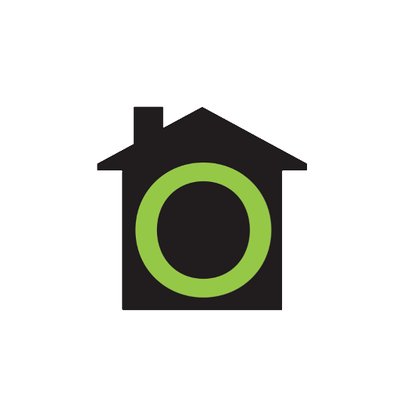 💲 Listing Fee
1% (min. $3,000)
⭐ Avg. Customer Rating
4.7/5 (1,308 reviews)
✍️ Editor's Take
Pros
Cons
Reviews
Locations
Trelora's flat fee offers big savings at higher price points — but the company may provide less personalized service and local support than a traditional agent.
Trelora's 1% listing fee makes it one of the cheapest real estate companies for home sellers
Trelora's commission rebate offers qualifying home buyers solid overall value
Trelora agents juggle up to 20x as many customers as the average realtor
Since agents handle so many customers at once, you'll be competing with a LOT of other people for your agent's time and attention
This high-volume approach greatly increases the risk of mistakes, oversights, and delays that could impact your experience
Trelora has a 4.7 out of 5 rating (1,308 reviews) across popular review sites like Google, Yelp, and Zillow.
Trelora is available in the following areas: AZ, CA, CO, GA, NC, SC, WA.
» COMPARE: Discount Real Estate Brokers: Who's the BEST in 2023?
Flat fee MLS companies in Washington
A flat fee MLS company will post your listing on the local MLS, usually for a low, upfront fee. In Washington, this will typically cost you a couple hundred dollars.

Best For
Sellers who are fine with the basics, but might want agent support down the line.
Pros:
Your listing will be launched within 24 hours of being submitted - or often on the same day.
You can design personalized flyers and slide shows on the MLS4owners.com website to amplify your marketing presence.
A basic market analysis with pricing guidance is available for free, regardless of package selection.
Cons:
MLS4owners.com's facilitator service with contract assistance is only available for an additional percentage fee at closing.
Listings do not allow as many photos as many competitors at a similar price range.

Best For
Budget-conscious sellers who need a simple, affordable listing.
Pros:
Your listing comes with all the state seller's disclosures that you'll need.
You can pay a little more to post up to 25 photos on the MLS instead of the standard six.
Cons:
Flat Fee Realty doesn't offer any pricing or contract assistance.
The company won't be your listing broker. Instead, they'll refer you to a Montana-based broker who will list your property. If you have problems or questions, you'll end up talking to two companies instead of just one.

Best For
Sellers looking for a lot of a-la-carte options.
Pros:
You can fill out, sign, and submit all your seller's paperwork on the Houzeo app.
When you enter your address, Houzeo auto-fills publicly available data about your property.
Houzeo lets you buy additional services like contract reviews, agent showings, and professional showings a la carte.
Cons:
You have to pay extra for pricing assistance — several local competitors offer this for free.
You're limited to 10 free changes for price, status, and description in their two most popular packages. Most competitors offer unlimited free changes.
» FIND: 3 Best Washington Flat Fee MLS Companies in 2023
If you'd like some professional guidance with no strings attached, Clever can help. Fill out your info below to connect with a top, local realtor for a no-obligation consultation.
👋 Need a great agent on your side?
Connect with top local agents who can help you get a great deal on a new home. Eligible buyers also earn cash back after closing.
Additional resources for Washington home sellers
FAQs: How to sell your house without a realtor in Washington
Do I need a lawyer to sell a home in Washington?
You're not required to hire a lawyer in Washington, but it's recommended that you do so for extra peace of mind. Selling a home is a complex process, and an attorney can help protect you from potential legal problems — especially if you're selling by owner. Most sellers in Washington use a title escrow company in lieu of a lawyer.
What documents do I need to sell my house in Washington?
To sell your house in Washington, you will need to provide two forms of ID, a copy of the purchase agreement and any addendums, a closing statement, a signed deed, a bill of sale, and an affidavit of title. A seller disclosure statement is also required, and you may need other disclosures as well.
What closing costs am I responsible for as a FSBO seller?
Closing costs in Washington include title and escrow fees (around $2,500 for the average home), a state excise tax (ranging from 1.1%–3%), title insurance (around $2,000 for the average home), and the buyer's agent commission (usually 2–3%).