If you're buying a new house, you need to find a title company and purchase title insurance. But what do title companies actually do? What is title insurance? And how much does all of this cost? Here's what you need to know.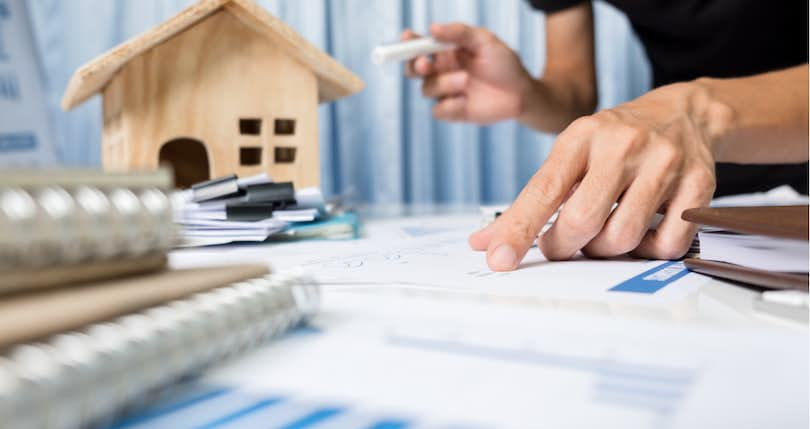 Buying a new home is an exciting prospect, but it can also be daunting. From finding the right house to negotiating the price to the final closing, there are seemingly endless factors to consider.
For the vast majority of home buyers, finding a title company and getting title insurance are mandatory steps in the purchasing process. An experienced real estate agent can make recommendations about which companies are the best in your area.
Here's what you need to know about title companies, title insurance, and what to expect at closing.
1. What is a title company?
A title company is a company that issues title insurance. Before it issues the insurance, a title company conducts research to ensure that the property at issue has a clear title and is owned by the seller.
Oftentimes, title companies also maintain escrow accounts with the money needed at closing. This ensures that the money in escrow is available and goes to the correct parties when you close on your house.
2. What is title insurance?
Title insurance protects mortgage lenders and homeowners in the event there are disputes over the property's title. The title insurance company will issue title insurance after it finds the property's title is valid. The insurance policy protects the lender or the owner from any lawsuits, claims, or legal fees that come up because of disputes over who owns the real estate.
There are two basic kinds of title insurance: owner's title insurance and lender's title insurance. As a home buyer, you'll pay for the lender's title insurance when you close on your house. You should also consider getting an owner's title insurance policy for yourself. (In some places, this will be paid for by the seller, but in others, you'll have to purchase it yourself.)
3. What does a title company look for?
When they're making sure a house's title is free and clear, title companies will conduct a title search. A title search gives information about previous buyers and sellers of the property and the dates of those earlier transactions.
Once the title company has finished their title search, they'll provide a report detailing their findings. The report will include any potential problems that could stall the closing process. The title company will also draft a title opinion letter with its opinion on the validity of the property's title.
4. What kinds of issues can a title search uncover?
A title search looks for potential outstanding issues with the title of the property. This is to avoid situations where you purchase property that another person has a valid legal claim to.
Potential issues title companies search for check for include things like:
Liens
Unpaid taxes
Legal demands or judgments
Open mortgages and HELOC loans
Special assessments
Unpaid HOA dues or fees
Undisclosed heirs
Wills
Defective deeds
Land mineral rights
Court proceedings
Any other legal issues, including local requirements
Find out if you qualify for Clever Cash Back!
Eligible Clever buyers get a check for thousands back after closing.
5. Do I need title insurance?
Probably. If you're taking out a mortgage, your mortgage lender will almost certainly require you to purchase a lender's title insurance policy. Even if you're not taking out a mortgage, it's a smart idea to get an owner's title insurance policy. This will protect you personally if any issues with the title come up.
Although issues with a home's title are rare, they do happen. And title insurance protects your investment in the home if an issue arises.
6. How much does title insurance cost?
The exact cost of title insurance varies based on the size of the loan and the state the property is located in, but most lender's policies fall somewhere in the range of a one-time payment of $500 to $1,500.
The state you're in is the most important factor in how much a policy costs. Different states have different requirements, which makes the price vary widely from place to place. If you live in a state that requires more work from the title company, you're probably going to have a higher price tag.
7. What does the title company do at closing?
At closing time, it's up to the title company to bring the required documentation, explain it to everyone involved in the sale, collect the money for closing costs, and distribute the money.
The title company will get all of the signatures needed for the home purchase contract and the mortgage loan. Title companies also frequently act as the escrow agent, which means they're also in charge of collecting the payments for property taxes, title insurance, and homeowners insurance from the buyer and paying the appropriate parties. It will also record the transaction.
Buying a New House?
If you're looking to buy a new home, you should be working with a great local real estate agent. Real estate agents have the expertise to help you find a great title company that you can trust to handle your transaction.
A Clever Partner Agent can help you find the right title company and help you save money along the way. Partner Agents even offer Clever Cash Back to qualifying buyers.
Connect with Clever today to be paired with a Partner Agent in your area.
Related Articles
You May Also Like