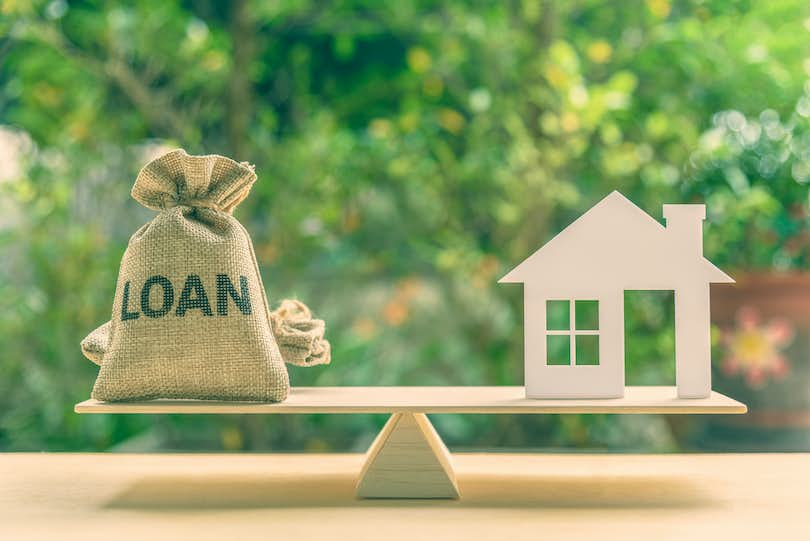 There is more to getting the best mortgage than finding the lowest interest rate. You also must carefully choose a lender offering competitive fees and providing the level of service you want.
Picking the best lender is important; you have multiple options to help you make it. Many prospective home buyers will search for how to find mortgage lenders near them. But is that the best way to find a worthwhile lending institution?
Probably not. You will likely want to broaden your horizons.
We will examine how to pick the right lender when buying a home.
How to Choose a Lender
You have many options available when you are looking for a lender. If you search for "mortgage lenders near me," you will find many options. Choosing local mortgage lenders could mean dealing with a bank where you already have an account, but mortgage brokers should also be locally available.
You don't have to only look to local companies, though, with lenders further away possibly offering a better deal. Let's look at the different types of lenders and brokers you can choose from:
Banks
Lending is normally a big part of what a bank does. They will also offer savings, checking accounts, investment, and other services. You can visit the bank or go online to apply for a mortgage.
When you apply, you will be assigned a loan officer. If you already have accounts with a local bank, you may want to choose them for the personal service you will receive.
Credit Unions
There are thousands of credit unions operating across the United States. Some will be smaller lenders, but others will operate in multiple states. Credit unions also offer savings, checking accounts, mortgages, and other loans.
Before applying for a credit union mortgage, you need to become a member. To become a member, you must live in a certain area, be related to someone already a member, or have worked in an organization connected to the credit union.
Mortgage Brokers
Using a broker lets you check with multiple lenders for the best loan. This will be easier and save you time compared to doing it yourself. The broker will then act as an intermediary and help you apply for the home loan.
The downside of using a broker is that it could cost you more. The broker will earn a fee or a commission that might be added to your closing costs. Find out what this fee will be before choosing to use the broker.
Mortgage Marketplaces
To save you time when comparing mortgage providers, you could use a mortgage marketplace that gives you information on interest rates from multiple lenders.
You might find a mortgage lender you wouldn't have otherwise considered and a better deal as a consequence.
Other Mortgage Lenders
Many mortgages are offered by companies that are neither banks nor credit unions. Often, these businesses only offer online services and might only provide mortgage lending.
There are advantages to using this type of business, like having a fast turnaround or a greater chance that they will approve your loan than traditional lenders.
How to Choose the Best Mortgage Offer
To decide which mortgage is right, compare multiple lenders' interest rates and fees. Checking at least three different lenders' offers will give you a better sense of what is a great deal and what is just average.
The most important things to compare in a mortgage offer are the following:
Interest Rates
While differences in interest rates are significant, they shouldn't be the only thing you focus on. Since interest rates change daily, other factors could be more important before you choose the lender and lock in the interest rate.
Also, consider buying points to reduce the rate.
Down Payment
Understanding different down payment requirements with various mortgage programs are essential.
While putting down as much money as possible when getting a mortgage is good, you still need to leave some room for other expenses.
It can be costly to move in, and there might be repairs or other costs you will need to pay. This is, of course, on top of the closing costs when you buy the home.
You will be expected to pay private mortgage insurance if you have less than a 20% down payment. This insurance will add to your monthly payments until you have 20% equity.
Fees
The lender might charge origination, application, and underwriting fees to arrange your loan. Compare how much the different lenders charge.
Final Thoughts
When you have compared your mortgage loan options and found the best lender, you can begin your application to be preapproved.
With preapproval, searching for your new home and getting final approval will be easier after the seller accepts your offer.
Remember, you want to be preapproved by your lender, not prequalified. There is a distinct difference. Sellers and their agents will want to know if the lender has verified your income, employment, and credit score.
Getting your offer accepted will be far more challenging without a valid preapproval. Once you have found your dream house and received an accepted offer, you'll be ready to start planning your move.
The process will be far smoother when you plan for your financing. Best of luck!