Trying to find a mortgage that has low- or no-PMI? There are government programs like FHA or VA that offer low- or no-PMI. Check out other programs such as NACA, NASA Federal Credit Union, and five others today.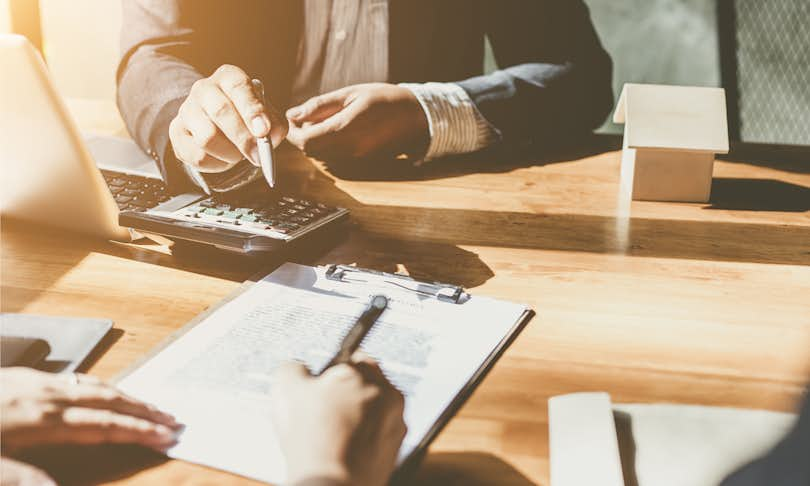 When you are buying a home, every penny counts! That's why buyers are looking for low- or no-PMI mortgage programs. Many lenders require PMI for loans that have down payments below the standard 20%. You pay the PMI, or private mortgage insurance premium. The PMI protects the lender in the event that you default and stop making payments.
PMI can be costly. There are several factors that go into calculating what your PMI will be. The amount generally ranges from .3% to 1.5% of your loan amount.
An example of this would be:
$400,000 mortgage
A lender-required PMI of 1.5% of the loan amount would be an increase in payments of $500/month.
A lender-required PMI of .3% of the loan amount would be an increase in payments of $100/month.
That can get expensive over time.
So what options do you have? What lenders offer loans with low- or no-PMI mortgage insurance?
Federal Housing Authority (FHA) Loans
While FHA only requires 3.5% down payments, you will have to pay PMI if your down payment is less than 20%. The standard FHA mortgage insurance is .8%. Lenders do have flexibility in setting the rate which can be higher or lower than FHA standards.
Bank of America
Bank of America has created a program called the Affordable Loan Solution.
One of the most attractive features of this program is down payments as low as 3%. Mortgage insurance is not mandatory with this loan.
Veterans Administration (VA)
Are you current or former military? Or, are you the spouse of military personnel who died in active service? If so, a VA loan might be the right program for you. These loans can have low to no down payment requirements. VA loans are assumable and have no monthly PMI.
Neighborhood Assistance Corporation of America Loans (NACA)
NACA claims to be "the best purchase program in America." Their mission is to provide affordable homeownership to low-to-moderate income communities and individuals. The NACA program has no down payments, no closing costs, no points and below market rates. To qualify for this program, you must meet income requirements.
New American Funding
New American Funding is another lender offering loans to borrowers with lower credit scores. They offer both conventional and government loan programs with down payments as low as 3%. Borrowers can also qualify for reduced mortgage insurance rates.
Wells Fargo Bank Loans
Wells Fargo has a program called yourFirstMortgage. Buyers can qualify with for a fixed rate mortgage and a 3% down payment. They offer two PMI options. One is the traditional borrower-paid mortgage insurance. The second option is lender-paid mortgage insurance. According to Wells Fargo, lender-paid PMI usually results in lower monthly payments.
NASA Federal Credit Union
NASA Federal Credit Union currently offers 30 year, fixed rate mortgages with no PMI. Non-employees of NASA are still eligible for joining this credit union. You can qualify for the NASA Federal Credit Union by joining the National Space Society.
SoFi Mortgage LLC
SoFi started off by offering student loan refinancing loans. Since then, they've branched out into personal loans as well as mortgage loans. While not licensed for lending in every state, the lower fees and costs might be worth exploring.
CitiMortage HomeRun Loans
CitiMortgage offers a fixed mortgage program with as low as a 3% down payment. Under this program, there are no mortgage insurance requirements. They also offer homeownership education and counseling.
Having a low- or no-PMI loan program can save you thousands in mortgage payments over the life of your loan.
Are you considering buying a new home? The first step should be finding a qualified local real estate agent. They'll help guide you through the process, including working with you to find a lender who can meet your needs.
Related Articles