Once you become a homeowner, your life changes automatically. As your situation changes and evolves, it might become time to refinance your mortgage and get a better deal. Here's your guide to refinancing your mortgage.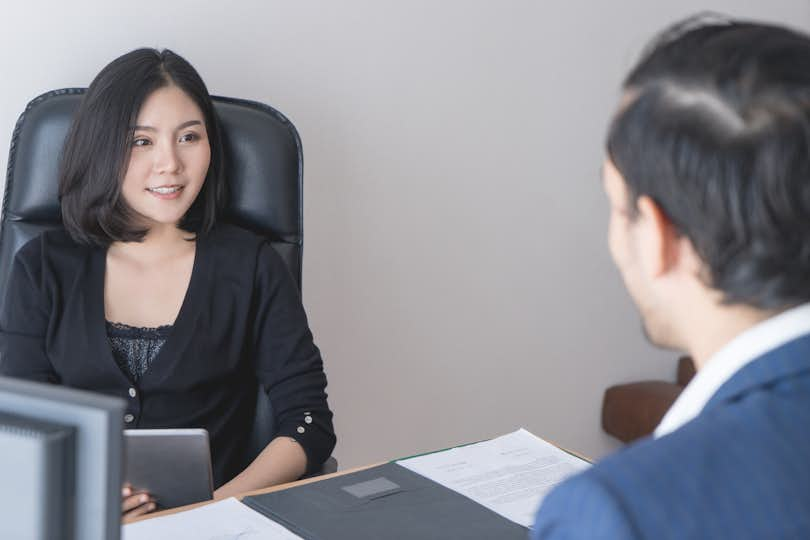 You got a job, saved your pennies, and got pre-approved for a mortgage. You found a trustworthy agent to advocate for you and you landed a home you're proud of. You took your home buyer preparation seriously—and it paid off.
Now you're a homeowner, living the American dream as envisioned by nearly 60 percent of Americans.
But is your work done?
It can be. Just pay your monthly mortgage bill diligently for the next X number of years. Rinse and repeat.
Or, you can brush up on your mortgage literacy so you're poised and ready for an opportunity to make your money work smarter for you.
Throughout the lifespan of your loan, it's more than likely that you can benefit from a refinance. If refinancing wasn't on your radar before, this crash course will get you on track to the preparation you need to make your move when the time is right.
What is a mortgage refinance?
To put it simply, to refinance is to pay off your existing loan and replace it with a new loan. The new loan may differ from your original loan in regards to one or several of the following factors:
Interest rate
Term length
Loan amount
Loan type (fixed-rate, ARM, etc.)
You can refinance a mortgage with your current lender or with a new lender altogether. And while refinancing involves obtaining a mortgage, the process is generally not as big of a deal as securing an initial mortgage loan with a new home purchase.
How can refinancing benefit me?
The motivation for every refinance is similar in one way: to benefit financially.
But the manifestation of those benefits can vary.
Save Money Now
To save money now, you can refinance your short-term mortgage to a longer term to reduce the amount of your monthly payment. To reduce your monthly payment as much as possible, go with the lowest interest rate you can for the longest term.
Save Money Long-Term
To save money in the long term, increase the equity being put into your home versus paying so much interest. You can do this by refinancing to a shorter loan term and/or a loan with a lower interest rate. You may have a higher monthly payment after the refinance, but your cache of cash will aggregate more quickly. The less interest you have to pay, the better.
Get Money Now
If you've been paying off your mortgage for some time and have a good portion of equity built up, you can actually cash out some of that equity to pay for whatever you want—debt consolidation, a home improvement project, or a child's college education—in exchange for a new loan that will take you longer to pay back.
What Are Some Signs I Should Refinance?
Some signs you should at least consider and know before refinancing your mortgage include:
When you can get a loan with an interest rate lower than the rate you are paying
If you can eliminate the expense of private mortgage insurance (PMI) with a refinance
If you can shorten your loan term (such as from a 30-year to a 15-year) without paying significantly more each month
You plan to live in the same home for a few years longer so you have time to recoup the costs of refinancing
If you have a fixed-rate mortgage and interest rates are falling
If you have an adjustable-rate mortgage (ARM) and rates are rising
When Might it Not Make Sense to Refinance?
It may not be the best time to refinance if:
Interest rates are about the same or higher than your current rate
You're about to move and won't have time to recoup the costs of your refinance
Your credit is in need of repair due to unpaid consumer debt or credit report errors, so you won't qualify for a good rate. To determine your qualifying rate, lenders will pull your credit
Your home value has declined and you don't have enough equity to cover a 20 percent down payment on the new mortgage (You'd need to add PMI to your monthly mortgage payment)
Using your home equity will be a temptation to dive further into debt
How do I refinance?
If you decide to look into a refinance, your main task is to do a cost-benefit analysis based on national and local market trends as well as the specifics of your unique situation: current home equity, creditworthiness, plans to stay in your home, and current mortgage rate, loan term, and balance.
Consider the Costs
As with any mortgage, a mortgage refinance involves closing costs. If a lender offers you a "no-cost refinance," be aware that that may mean you're being charged a higher interest rate to compensate for the lack of fees.
All closing costs should be laid out and explained when you get a loan offer. Closing costs vary by lender and by offer, but may include the following:
Credit check fee
Appraisal fee
Title insurance
Attorney's fee
Taxes
Documentation fee
Transfer fee
You can usually get your closing costs rolled into the new loan, so you may not need to pay for anything out of pocket when you close.
Recruit a Strong Team
You don't have to prep for a refinance alone (nor should you).
If you have a trusted real estate agent or another real estate advocate, take advantage of their experience with other clients in your position to help you weigh the costs and benefits of a refinance.
Utilize financial calculators to see how the nitty-gritty of the numbers change based on different factors. Consult with your original loan officer to have them crunch the numbers for you, and get their best quote while you're at it. When you're ready to finalize your refinance, your current or new loan officer will walk you through everything.
Shop around and get offers from more than one lender. Even a slight difference in interest rate can make a big difference over the long term. And pay attention to which lenders are most responsive to your bids for information and thorough in their explanations.
Better yet, what do actual borrowers say in lender reviews? Search specifically for what customers say about refinancing with a given lender and look for mentions of frequent updates and transparent communication while avoiding red flags of surprise fees and messy loan servicing transfers.
Take Control of Your Mortgage
If you have an existing mortgage, you have nothing to lose by determining what you have to gain from a refinance.