When is the right time to negotiate when buying a house? While it's not always possible to negotiate a home's price, there are some situations where an agent can help. Learn when is best time is to negotiate on a house and how to negotiate like a pro to score the home of your dreams.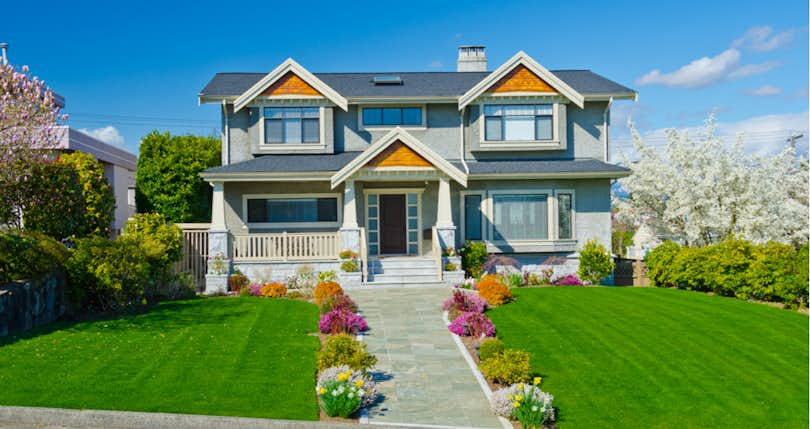 What do you do when you find the home you want to buy, but the asking price is just north of your budget? What about if you're ready to submit a bid on a property, but feel like you could offer less than what they're asking?
Is negotiating wise? Or could it could it end up costing you the house of your dreams?
Negotiating on a house isn't like haggling over the price of a used car or piece of furniture. There are many factors to consider and a misstep could cost you the house you really want.
Don't worry: we've compiled the best tips to keep in mind when you're negotiating to buy a house.
1. Know the Market
Understanding the market you're buying in is crucial if you want to consider negotiating. If you're ready to place a bid on a $250,000 home, bidding $240,000 may not seem like a huge price difference to you.
However, if it's a seller's market, then there might be multiple bids just like yours (and likely higher) coming in to the seller.
Since you didn't even bid asking price, the seller is highly unlikely to consider your offer and probably won't even request that you put in a second bid.
If it's a buyer's market, however, that means there are more houses available than there are buyers.
In this instance, your bid is more likely to receive a response, whether it's an acceptance or the buyer requesting you go up to $245,000.
2. Understand the Seller
You may not have the opportunity to meet your seller, but understanding their motivations in selling can make a world of difference when it comes to negotiating.
If you're working with an agent (and you should be, if you're negotiating), they can usually find out details about the seller's situation.
A seller who put their house on the market to help them out of a bad financial situation could be less motivated to lower their asking price if the money is badly needed.
However, a seller looking to make a small profit for their next home might be more willing to negotiate.
3. Negotiate After the Inspection
Even if you offered full asking price for a home, negotiating after the home inspection is quite common. This is when you'll find out the full details about anything that might require repairs or renovation.
Sometimes, the seller will be required to fix certain issues, but other times, when the issues are minimal, you can negotiate a lower price on the home.
You can also ask the seller for credit once your money is in escrow for major issues that will require considerable money to repair.
A good buyer's agent will be able to walk you through all of your options at the time of the inspection.
4. Write a Letter
If you're in a bidding war with many other buyers and aren't able to pay over asking price (or even max out slightly under asking price), there is one other option: appealing to the seller's emotions.
Selling can be highly emotional for many, particularly if they have strong attachments to the home they're leaving. Many sellers want to make sure their house goes to a buyer who loves it as much as they did and who they feel will take excellent care of it.
Introducing yourself and your family members in a letter and explaining why this particular house means so much to you could tip the scales in your favor.
5. Always Consult Your Agent
No one is going to be more knowledgeable about the market and your chances for a successful negotiation than your agent. A buyer's agent has experience managing negotiations and can give you advice on a fair price to bid.
Your agent will also be able to act on your behalf to find out more about the seller and how low they may be willing to go. Lastly, your agent will be able to tell you whether or not negotiating is possible in the current buying market.
If you're still looking, Clever can connect you with one or more top-rated buyer's agents in your area for a no-obligation consultation.
Want to learn more? Fill out our online form and a Clever representative will reach out to answer any questions you might have and help you get the process started.
Related Articles
You May Also Like