The average total real estate agent commission rate in North Carolina is 5.60% of the final sale price. Based on the latest median home sale price in North Carolina ($321,505), that translates to a total cost of roughly $18,004.
Home sellers typically cover the total commission fee from their sale proceeds, which is split between the listing and buyer's agents who handle the sale. In North Carolina, the average listing agent fee is 2.86%, while the average buyer's agent fee is 2.74%.
Real estate agent commissions make up a significant portion of the closing costs for North Carolina home sellers. But you don't have to pay the full 5.60% to a traditional agent. If you're selling a home in North Carolina, you can use a discount broker to save on realtor fees. In fact, depending on your situation and the agents you work with, you could save 34% on realtor fees, or about $6,195 on average.
⚡ Find top agents and save: Answer these five simple questions to get matched with the best local agents offering reduced commission rates. Compare agents from top brokerages like Keller Williams and RE/MAX, and get a discounted rate through Clever's partner network.
» Jump to: Commission calculator | Best ways to save | Discount real estate brokers | Methodology
How real estate commission works in North Carolina
| | |
| --- | --- |
| Average listing commission | 2.86% |
| Average buyer's agent commission | 2.74% |
| Total average commission | 5.60% |
There are usually two real estate agents involved in the real estate transactions of a home sale:
The seller's agent (also called the listing agent), who represents the home seller
The buyer's agent, who represents the person buying the home
Based on our research, the average real estate commission paid in North Carolina for listing agents is 2.86% of the final home price and 2.74% for buyer's agents, for a total of 5.60%.
» LEARN: How do real estate broker commissions work?
Real estate commission calculator for North Carolina
Use this commission calculator to estimate how much you'll pay in realtor fees when you sell your home in North Carolina. Enter an estimate of your home's sale price, and see how much you'll pay at different commission rates.
» SAVE: Sell with Clever for 1.5% listing fees and save thousands in commission!
Who pays realtor fees in North Carolina?
When selling a home in North Carolina, the real estate agent fees for both the seller's and buyer's representatives are subtracted from the final sales revenue. You don't need to prepay these costs.
The seller's agent makes their fee by providing services such as market analysis and handling the closing paperwork. The buyer's agent makes their fee by bringing a qualified purchaser who satisfies the contract terms and completes the sale on schedule.
You don't have to pay these fees out of pocket. Similar to closing costs, the real estate agent fees are deducted from the sale proceeds when the home purchase is finalized.
Why do sellers pay the buyer's real estate agent commission?
Offering to cover the buyer's agent fee can likely appeal to more potential homebuyers.
Taking on this cost makes your home more enticing to buyers, who otherwise would need to pay their agent's fee upfront plus the down payment and closing charges. Many buyers can't afford these extra initial costs.
When you make a competitive offer for the buyer's agent fee, real estate agents are more incentivized to showcase your home to their clients. This increases your chances of getting multiple bids. Real estate professionals recommend advertising a buyer's agent fee within 0.5% of the local norm, which is 2.74% in North Carolina.
Will the NAR lawsuit change how real estate commission works?
A November 2023 lawsuit found the National Association of Realtors (NAR), Homeservices of America, and Keller Williams Realty guilty of misleading sellers into paying high realtor fees.     
The judge agreed with the plaintiffs that sellers should not be on the hook for the buyer's agent commission. It's too early to tell if this decision will change how buyer's agents are paid. We're monitoring the appeal in this case as well as other lawsuits and will keep you updated.
» READ MORE:
How to save on realtor fees in North Carolina
Commission rates are not set in stone. In fact, we found that while 2.86% is the average in North Carolina, rates typically fall between 5.01% and 6.19%. You can save money by negotiating a lower rate with your listing agent or by working with a discount real estate brokerage.
| | |
| --- | --- |
| Listing commission range | 2.56%– 3.15% |
| Buyer's agent commission | 2.45%– 3.04% |
| Total commission range | 5.01%– 6.19% |
Can I negotiate realtor commission in North Carolina?
Real estate commission is always negotiable. In North Carolina, the 28 agents we surveyed said these were their most common reasons for agreeing to lower their commission.
| Would you lower your commission for…? | Agents who answered yes |
| --- | --- |
| Homeowners who also plan to buy with you | 71% |
| Homeowners with more than one property to sell | 61% |
| Homeowners who are repeat clients | 54% |
| Seller's situation (e.g. divorce or death in the family) | 50% |
| Homes expected to sell quickly | 46% |
| Higher property values | 32% |
| High competition for clients | 29% |
| Periods of low housing inventory | 25% |
| High buyer demand in the area | 25% |
| Houses in excellent condition | 18% |
| Highly experienced home sellers | 4% |
Negotiating realtor fees in North Carolina depends on two main factors: your situation and the housing market.
Factor
You may have an easier time negotiating low rates if...
Your situation

You're selling a high-value home
You have a personal relationship with a realtor
You can offer a realtor repeat business

The North Carolina housing market

Homes are selling quickly
There are relatively few homes listed for sale
Home values are rising
While your personal situation may vary, real estate conditions in North Carolina will impact all home sellers in the area.
Generally in a seller's market, where home sellers have more leverage than buyers, listing agents' jobs are simpler so they may be more receptive to lowering their fees. The opposite is often true in a buyer's market.
Not comfortable negotiating with a realtor? Avoid the awkward conversation and let Clever pre-negotiate a lower rate with a top agent for you.
To assess the current state of your local real estate market, examine these three factors:
Months of inventory
Sale to list price ratio
Home value movements
If all factors indicate North Carolina is a seller's market, you may be in a good position to negotiate a lower rate with your agent. If market conditions are mixed or favor buyers, it may be tougher to get your realtor to accept a cheaper commission.
The current state of the North Carolina real estate market
| Factor | Trends | Indication |
| --- | --- | --- |
| Months of inventory | There's 1.0 months of housing inventory on the market | Seller's market |
| Sale-to-list ratio | Homes are selling for 98.00% of their listing price | Seller's market |
| Home values | Home values have risen 46.82% year over year | Seller's market |
Low commission real estate companies in North Carolina
Negotiating a lower rate with a professional negotiator can be hard! In many cases, home sellers can save just as much (or more!) by selling with a low commission real estate company.
Discount real estate brokers typically offer full-service support for a reduced commission percentage or flat rate. How they create those discounts will depend on the company's model, with some creating more risks and trade-offs than others.
Best for most sellers
Clever Real Estate

Learn More
Excellent
Listing Fee
1.5% ($3,000 min.)
Customer Rating
5.0 (2,627)
Overview
Pricing
Reviews
Contact
Overview: For North Carolina sellers seeking to minimize realtor commission fees without sacrificing quality service, Clever is our top recommendation.
✅ Benefits and features: Clever enables you to secure discounted rates (up to 50%) from traditional realtors. Their matching service receives high ratings and is completely free to use, with no obligations.
🏠 How it works: Clever connects you with top local realtors from reputable brokerages like RE/MAX and Compass. You have the opportunity to compare multiple options and still benefit from the special 1.5% listing fee, which matches Redfin's rate, regardless of your choice of realtor.
Pros
Collaborate with a conventional agent from a well-established brokerage (rather than a discount agent)

Work with realtors willing to provide services at the advantageous 1.5% listing fee through Clever

Largest selection of agents available — choose from hundreds of exceptional realtors in North Carolina
Cons
No guarantee you'll be able to work with a specific agent or brokerage you have in mind

Add-ons like professional staging, drone photos, and 3D tours may cost extra (agents will break down what's included during their listing presentation)
Fee structure
1.5% listing commission ($3,000 min.) paid at closing

2–3% buyer's agent commission paid at closing
Redfin North Carolina

Learn More
Very good
Listing Fee
1.5% ($2,000–5,000 min.)
Overview
Pricing
Reviews
Contact
Overview: For the majority of home sellers in North Carolina, Redfin's discount real estate service offers fair value.

✅ Benefits and features: Redfin's 1.5% listing fee can lead to considerable savings. Furthermore, if you engage Redfin for both buying and selling within a 12-month period, you can enjoy an extra 0.5% reduction on your listing fee. Redfin is a reputable name in the industry and boasts a wider range of discounted realtors compared to local competitors.
🚩 Potential red flags: Redfin's selling process, which emphasizes technology and teamwork, might not resonate with every seller. Through Redfin, much of the process is managed remotely with the assistance of a Lead Agent and a dedicated operations team. Additionally, take note that there's a minimum commission fee of $2,000–5,000 in North Carolina. Depending upon your home's value and where you're selling, you may pay slightly more than the advertised 1.5% rate.
Pros
Significant savings on listing fees

Significant savings on listing fees Reputable brand with a good selection of agents

Appealing, technology-driven approach for sellers who prefer it
Cons
High-volume, team-centric approach may not be for everyone

Less agent selection than Clever

Higher minimum fee than other options in North Carolina

Limited availability in some North Carolina markets
Fee structure
1.5% listing fee ($2,000–5,000 min. in North Carolina) at closing
2–3% buyer's agent commission at closing
0.5% listing fee refund if you also buy with Redfin within 12 months
*Not enough available data at this time
Website: redfin.com
Phone: 1-844-759-7732
Hours: 8 a.m.–5 p.m. EST, 7 days a week
Address: 1435 West Morehead St, Suites 135 and 235, Charlotte, NC 28208
Areas served: Cary, Charlotte, Durham, Fayetteville, Greensboro, High Point, Raleigh, Winston-Salem, Wilmington, and more.
Don Anthony Realty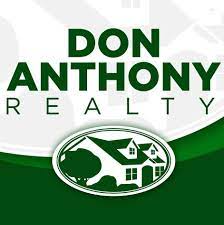 Learn More
Very good
Listing Fee
0.79%, 1.49%, or 2.49%
Customer Rating
4.8 (140)
Overview
Pricing
Reviews
Contact
Overview: Don Anthony Realty's Low Fee full-service package proves to be a solid choice for sellers in the Charlotte and Triangle areas who prioritize cost-effectiveness without compromising on service quality.
✅ Benefits and features: Don Anthony Realty offers three distinct service options, catering to various needs. Our recommendation is the Low Fee package, which includes valuable features such as showing assistance and drone footage, all at a competitive 1.49% listing fee. The company's service quality is highly regarded, with customers awarding it an impressive average rating of 4.8 stars.
🚩 Potential red flags: Similar to other discount realtors, it's important to note that Don Anthony Realty may not deliver the same level of personalized service or attention as traditional realtors. Additionally, if you opt for the A La Carte package, there's an upfront fee to keep in mind.
Pros
Flexible service options

In-depth understanding of the Triangle market

Consistently high customer satisfaction ratings
Cons
Upfront fee required for A La Carte package

Listing fee for Concierge package is high

May not offer the same level of service as traditional realtors
Fee structure
A La Carte package: $499 upfront, 0.79% listing fee at closing
Low Fee package: $0 upfront, 1.49% listing fee at closing
Concierge package: $0 upfront, 2.49% listing fee at closing
2–3% buyer's agent commission at closing
Website: donanthonyrealty.com
Phone: (704) 644-1467
Address: 8334 Pineville-Matthews Rd, #103–252, Charlotte, NC 28226
Areas served: North Carolina (Angier, Apex, Bahama, Belmont, Benson, Bessemer City, Carrboro, Cary, Catawba, Chapel Hill, Charlotte, Cherryville, China Grove, Clayton, Concord, Conover, Cornelius, Dallas, Davidson, Denver, Dunn, Durham, Efland, Four Oaks, Franklinton, Fuquay Varina, Garner, Gastonia, Harrisburg, Hickory, Hillsborough, Holly Springs, Huntersville, Indian Trail, Iron Station, Kannapolis, Knightdale, Lillington, Lincolnton, Louisburg, Maiden, Marshville, Matthews, Midland, Mint Hill, Monroe, Mooresville, Mount Holly, Mount Plesant, Pittsboro, Princeton, Raleigh, Rolesville, Rougemont, Salisbury, Selma, Sherrills Ford, Smithfield, Stallings, Stanley, Statesville, Troutman, Waham, Wake Forest, Weddington, Wendell, Wesley Chapel, Willow Springs, Wingate, Youngsville, and Zebulon) and South Carolina (Clover, Fort Mill, Indian Land, Lake Wylie, Lancaster, Rock Hill, Tega Cay, and York)
» LEARN: How do discount real estate brokers offer lower fees?
Next steps
Thinking of selling your home but don't know where to start? Here are some next steps.
Start interviewing local agents
Set up some listing appointments, where an agent visits your home to discuss its estimated value, lay out their marketing strategy, and provide a quote for their fee.
Here's why it's smart to sit down with a few agents before signing with one:
It's completely free to meet with agents: There's no obligation or risk on your end. Just keep in mind that the agent is meeting with you to win your business, and will try to sell you on their service.
You can compare pricing and features: Shopping around helps you find the best fit for your specific needs – in terms of fees, experience, and services provided.
Learn more about your market from an expert: Realtors can provide local data, like how much nearby homes are selling for, how fast they sell, and other current market trends.
Learn about the home sales process: An agent can walk you through the sales process from start to finish, and provide tailored advice for marketing your property to home buyers.
To get started, check out our guide on the best ways to find real estate agents — or you can sign up for Clever's free agent matching service below to connect with top realtors in your area right now (and save on commission).
Clever has pre-negotiated low commission rates of only 1.5%, with North Carolina's top agents. Contact Clever today to find out how much you can save on commission!
👋 Next Steps: Find an agent!
Clever can connect you with top local agents sell your house for a pre-negotiated low rate: just a 1.5% listing fee when your home sells (half the typical rate!).
You can interview your Clever agent matches, get free pricing estimates, and compare marketing plans — all with no strings attached.
Ready to learn more? Click below to take our simple quiz and see your agent matches!
Methodology
We gathered our commission rate data from a survey of 623 of our partner agents. The survey asked about standard local rates for both listing and buying agents. We also asked agents about when and why they're willing to negotiate real estate commissions.
Additionally, we utilized the following data from Zillow and Realtor.com:
Home values, list prices, and sale prices: Based on Zillow data as of August 2023
Sale prices and sale-to-list ratios: Based on Redfin data as of February 2023 (unless specified otherwise)
Months of inventory: Based on Realtor.com data as of February 2023
Additional resources for North Carolina home sellers