There are several disclosure requirements sellers must share with buyers in the state of North Carolina. But what's legal to share, and what might just be too honest, hurting your sale in the long run? We're sharing what you need to, and what you shouldn't disclose.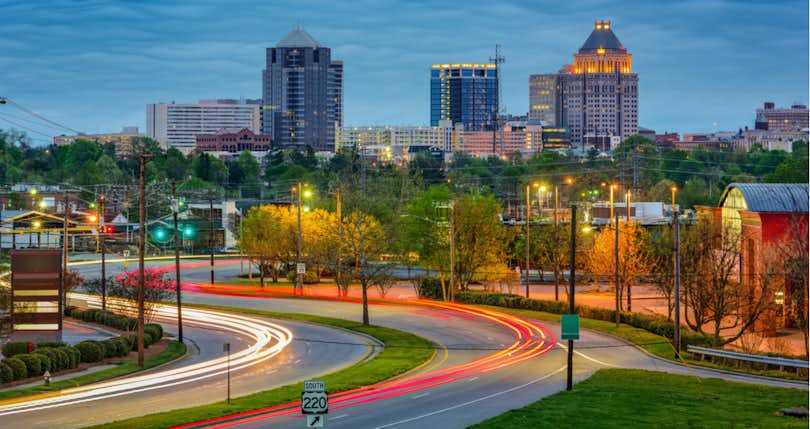 Putting your home on the market is a task already overwhelming on its own, and adding in a layer of uncertainty around disclosure requirements and what you should, or should not, disclose could make the task seem even more daunting. But as long as you know what you need to include specific to your state, this process should be easy and is important in protecting the seller from lawsuits or other legal ramifications.
What is a Real Estate Disclosure?
Real estate disclosure requirements vary based on state and property type, but typically cover things like potential environmental or safety hazards, property or land flaws, and previous repairs and improvements. If you're soon to be on the market, or currently selling your North Carolina home, you should know that there are state-specific disclosure you will have to make to potential buyers.
North Carolina requires that home sellers share any known hazards or defects with would-be buyers. This is to protect buyers by ensuring they aren't hit with a surprise problem after purchasing the home.
In the state of North Carolina, a form called a "residential property condition disclosure statement" must be provided to the buyer before a contract can be signed. Though a legal requirement, disclosing these items could be beneficial to the seller. It's possible that a buyer might build some of these items into the contract price, offering sellers ground in some cases to offer fewer credits for defects.
Termites, knob-and-tube wiring, broken air conditioning, a history of basement flooding, foundational problems, and poisonous substances, are all examples of hazards or concerns you, as the seller, must disclose to the buyer.
But what's legal, and what's unnecessary to disclose that could just hurt your sale?
Get cash offers from local buyers now!
Compare offers from top cash buyers, plus get an expert realtor's opinion on what your house is worth.
Legal Disclosure Requirements for North Carolina
Health and safety concerns are one of the most important items North Carolina mandates sellers disclose. Brokers are required to disclose anything that could currently or potentially risk a buyer's health or safety. This includes toxic or hazardous substances and any environmental hazards that could affect the safety of the buyer or the property. Common concerns include lead-based paint, mold, asbestos, and radon.
Environmental and natural disaster hazards must be disclosed in the state of North Carolina. If your home is in a fire zone, earthquake zone, or flood zone, the state requires this be included in the disclosure agreement. This could case major future problems for buyers, and will also ensure buyers get the right homeowners insurance policy to protect them from potential problems.
Though it may not be top of mind, brokers also have to share any future or proposed community construction projects affecting the area, like new roadways, that could have an impact on the buyer's property fees and loss, or could create lifestyle changes.
All defects, whether visible or not, are also required to appear in a disclosure agreement in North Carolina. These defects include, but are not limited to, the foundation, plumbing system, electrical wiring, sewage and disposal system, air conditioning, irrigation system, garage and storage facilities, pools, ceilings and walls, kitchen appliances, electrical features like light fixtures and ceiling fans, cable wiring, and fireplaces. Big issues, like bug damage, animal damage, or water damage, are legal requirements as well.
Any homeowners association fees, covenants, and other information must be made clear to a buyer in North Carolina. This is inclusive of annual dues, restrictions, homeowners association contacts, included amenities, and the homeowners' association current financial state. North Carolina also requires sellers to be upfront in the disclosure agreement about neighborhood nuisances, including noises, smells, smoke, and nearby commercial or industrial businesses that could affect the buyer.
What You Don't Need to Disclose
You might be wondering what's not a legal requirement covered North Carolina's real estate disclosure laws. After all, disclosing information that will not harm the buyer, but could harm the sale, should be avoided if at all possible.
Previous deaths in a home, including crimes or murders, do not need to be disclosed to buyers. The same goes for sex offenders in the area, as this information is shared publicly through North Carolina's Sex Offender Registry and is already readily available to potential buyers.
Missing items, or items not included in the home sale, are not legal requirements to share with would-be buyers. This includes things like kitchen appliances or water heaters. Square footage of the home is also not a legal disclosure requirement. However, sellers typically include this in the listing any way, and if it is shared it's required to be accurate.
While fire and flood hazards are requirements to share upfront, past flood or fire damage that has been completely repaired or fixed through remodels, are not requirements for a North Carolina disclosure agreement.
Next Steps
Seek advice from a trusted, local real estate agent when working through disclosures. An agent will be sure you present everything in the best light, err on the side of caution, and don't leave out anything that could be detrimental. A real estate agent will also be sure you don't include anything that is unnecessary, but could hurt you in the sale.
💰 Sell with a top agent, save thousands!
Want to find a top local agent without overpaying on realtor fees? Clever negotiates 1.5% listing fees with top-rated realtors from name-brand conventional brokerages like Keller Williams, RE/MAX, and Berkshire Hathaway.
Get guaranteed full service for half the rate these agents typically charge. Schedule a free, no obligation consultation with a top local agent today!
You May Also Like