If you think potential buyers won't notice your home's leaky roof or the water stain in the basement, don't hold out too much hope — they're going to see everything. Not to worry, it's still possible to sell your home even if it needs major work. You just need the right strategy and the right buyer.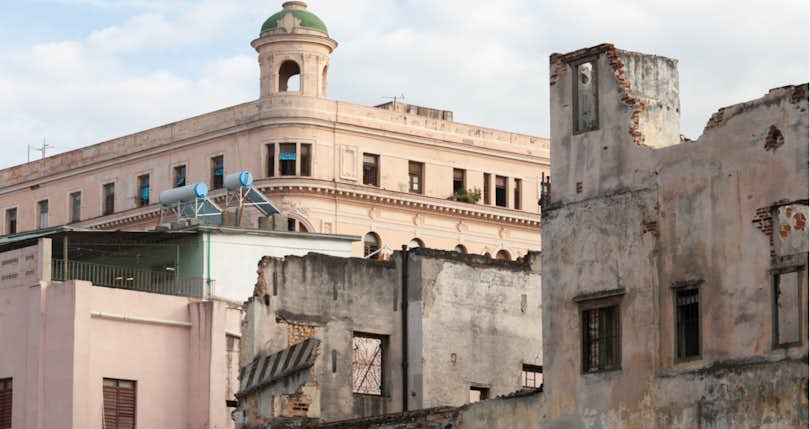 If your home has seen better days, putting it on the market can seem like a hopeless endeavor. To attract a buyer, you assume the house will require a depressingly low listing price and still sit on the market for months.
Fortunately, selling a home that needs major repairs isn't impossible, especially when you're working with a local real estate agent. Experienced agents will know how to price and market your home so you still get a good deal. By contacting Clever we can connect you with a Partner Agent in your area who knows how to attract the right buyers to your house.
There are a few other moves you can make in the meantime that will help sell your home for the best price possible without completely draining your bank account.
Be Honest About the Condition of Your Home
This means you need to be honest with both yourself and potential buyers. If you have a crumbling foundation and a leaky roof, can you afford to fix both problems? You'll have to make some tough financial decisions and be realistic about the actual value of your home and what's worth the cost to fix.
Even more importantly, be honest with interested buyers. Legally, you must disclose any issues with the home or buyers could potentially take legal action down the road. You can't sweep major problems under the rug (or even hide minor issues like a cracked floor under a literal rug).
Before purchasing your home, buyers will get a home inspection that will undoubtedly reveal any issues you try to hide. It's best to be upfront because if buyers discover your deception, they'll question your integrity and lose trust in just about everything else you say.
Estimate the Cost Value for Major Repairs
While the cost for major repairs can easily send you into a panic, you don't have to go into hysterics quite yet. It may be in your best interest to make no repairs at all.
If all that's holding your home together is wistful optimism and the cost of fixing multiple major repairs will put you underwater on your home, list your home as "as is." This tells the buyer that what you see is what you get — you the seller will be making or paying for no repairs.
While selling your home "as is" will save thousands on repair costs, keep in mind buyers will expect a decent discount on the sale price.
On the other hand, if your home only has one issue such as water damage, non-functioning HVAC system, or a leaky roof, do a cost-value analysis to determine whether coughing up the money to fix the problem will be worth it for a higher sale price.
Determining the value and ROI on repairs can be tricky so it's best to consult with your real estate agent who has a better idea of what fixes will help sell your home for a higher price.
Don't waste time or money on unnecessary repairs.
A local Clever Partner Agent will know what buyers expect from a home.
Know Your Buyer Market
A home that needs major repairs tends to only attract a certain type of buyer. Typically, you'll find house flippers and investors are your main demographic. They don't mind a home in disrepair; they have the skillset and cash to fix up the home and turn it around for profit.
Another type of buyer is one who loves your neighborhood, but can't find a move-in ready home or keeps getting outbid. In this scenario, they'll buy your home because they like the area and will use their extra funds to fix it up.
Lastly, you'll also see interested buyers who simply have a lower budget and can only afford a fixer-upper home. While they may not be able to make all the needed repairs right away, over time they can fix the problems knowing that the home is increasing in equity.
With all of these types of buyers, they're mainly looking for the potential in your home. This means you'll want to highlight the best features of the neighborhood, your location, lot size, and focus on the amazing layout of your home.
Declutter and Deep Clean
Decluttering and cleaning your home is a cost-effective way to add big value to your home. The impression a clean and organized home makes on a buyer is substantial. You don't want the buyer distracted or tripping over a laundry basket.
You want to allow the buyer to imagine themselves living in your home. It's hard to do if there's mail strewn all over the kitchen counter or questionable stains on your carpet.
And don't forget the outside of your home. Clean up the yard and add a bit of curb appeal with potted flowers and trimmed shrubs. Basic landscaping and curb appeal can impact the value of your home by up to 12%.
Make Minor Renovations
If you can't afford to fix major repairs, you can still make minor improvements and renovations that will have a big impact without draining your savings.
Any improvements in your kitchen or bathroom will typically see the highest return. For instance, repair any broken tiles in the bathroom, buy a fresh shower curtain, and re-caulk any cracks. In the kitchen, you can buy new hardware for the cabinets or throw on a fresh, neutral-color coat of paint.
Price Your Home Right
An easy mistake to make is overpricing your home. Even with minor repairs, you don't want to price yourself out of the market and value your home too high. But, you don't want to undervalue your home either just because it's a fixer-upper.
This is where your real estate agent can help you competitively and accurately price your home to attract potential buyers. Your agent will conduct a comparative market analysis and factor in the value of any repairs you did and the costs of that remain to determine a fair and attractive sale price.
Work With a Clever Partner Agent
Selling a fixer-upper home that needs major repairs can be tricky — you don't want to do it alone.
To get the best possible price for your home, partner with a local, experienced Clever Partner Agent who knows how to market and price your home to attract multiple offers. They will help you every step of the way during the selling process including marketing and negotiations.
And to save you money, our full-service Partner Agents work for a flat fee of 1.5% ($3,000 minimum) if your home sells, saving you thousands of dollars on commission. Contact Clever to connect with a Partner Agent who will work hard to get you the optimal outcome on selling your fixer-upper.
Related Articles
You May Also Like