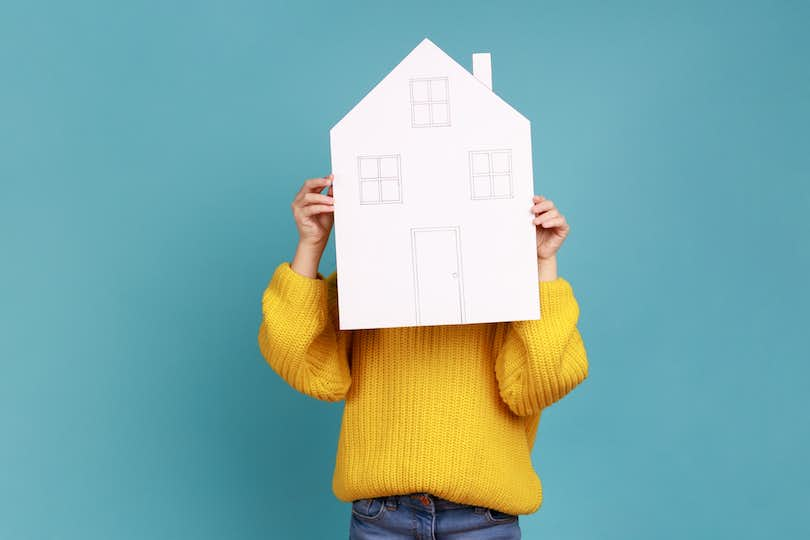 Now more than ever, buying a home is the first step on the path to building generational wealth. But with interest rates rising, inventory low, and competition for available houses fierce, first-time home buyers might be hesitant to move forward. Buying your first home can be intimidating. This is why it's critical that you work with an experienced professional who speaks the language of real estate and knows the types of programs that can help buyers with everything from down payments to closing costs and even mortgage forgiveness.
To get you started, here are 10 first-time home buyer programs you need to know. Note that they are for residential properties only — not real estate investments.
1. The Downpayment Toward Equity program
In 2021, Congress introduced the Downpayment Toward Equity Act. The mission of this program is to support traditionally underserved populations in their quest for homeownership. This program awards first generation home buyers up to $20,000, with an additional $5,000 available for socially and economically disadvantaged people. In areas where housing costs are high, this amount increases, too.
Apply this money to:
A down payment

Taxes

Paying off mortgage points
This act is expected to be signed into law in early 2023.
2. The National Homebuyers Fund
The National Homebuyers Fund (NHF) wants to support both first-time home buyers and their mortgage companies. This nonprofit public benefit corporation provides up to 5% of a home's purchase price directly to a mortgage company. Home buyers must live in the home and pay the mortgage for a minimum of five years.
The catch is that only specific lenders participate in this program. Getting preapproved is the first step. Then it's time to find the right home.
>> GET A FULL-SERVICE AGENT AT A 1.5% COMMISSION. Get personalized agent matches today from Clever Real Estate with no obligation.
3. State and local government cash grants and incentives
You may have seen the headlines, with cities offering cash for people to become residents. You might need to work in a specific industry or meet demographic guidelines, but these grants can help with relocation expenses.
If you love where you live but are concerned about the cost of owning a home, check with your state and local government to see if they offer any first-time buyer incentives. These might be tied to:
Living near your work

Rehabilitating distressed properties

Demographic data
To find support, visit your city's website and look for housing assistance or grants. You may need to meet income requirements, but some cities offer programs that are available to all first-time homebuyers.
4. Federal Housing Finance Agency first-time home buyer mortgage rate discount
In response to mortgage rate increases at the beginning of 2022, the Federal Housing Finance Agency (FHFA) slashed rates to encourage first-time buyers to enter the housing market.
These rates are not available to all borrowers.
You must be a first-time buyer.

Your 30-year fixed-rate mortgage must be backed by Fannie Mae or Freddie Mac.

There are income level caps.
If you qualify, you may get up to a 2% discount on the standard 30-year fixed-rate mortgage.
The largest rate reductions are available for buyers with the lowest credit scores and small down payments, but well-qualified buyers get a reduction also. Visit the FHFA website to see what reduction you qualify for.
5. Low- or no-down payment mortgages
Most home buyers think a 20% down payment is a requirement, but these days that's the exception rather than the rule. Many first-time home buyers can benefit from a variety of programs that provide options for a down payment of 5% or less.
HomeReady
This is backed by Fannie Mae, with a 3% down payment and requires a minimum 620 FICO. Combine with a HomePath property for an extra $500 toward closing costs. Another 3% cash contribution toward closing costs may also be available.
HomePossible
This program is similar to HomeReady but with higher credit score requirements (660).
Conventional 97
Conventional 97 only requires 3% down for buyers at any income level. This is offered by both Fannie Mae and Freddie Mac and requires a minimum FICO score of 620.
FHA mortgage
The Federal Housing Administration (FHA) backs these 3.5% down payment mortgages for any buyer with a credit score of at least 580. This program is meant to catch all low-income buyers who do not qualify for other programs.
USDA mortgage
Backed by the Department of Agriculture, this program focuses on properties in suburban and rural areas. Buyers with a 580 FICO or higher can finance 100% of their home with a low down payment.
VA mortgage
The Department of Veterans Affairs offers these low-down-payment mortgages for:
Active-duty military members

Veterans of the armed services

Surviving spouses
Buyers still need to meet minimum credit score requirements.
6. Discounted homes from HUD
The Department of Housing and Urban Development (HUD) matches first-time buyers with half-price homes in their Good Neighbor Next Door (GNND) program. Teachers, firefighters, law enforcement officials, and emergency medical technicians are eligible for this program that encourages home buying in the same community in which they are employed.
7. Down payment assistance (DPA) programs
When credit is good but cash is short, down payment assistance programs can step in to make up the difference. Most state and local governments provide DPA programs in the form of down payment loans. This is not free money, but the interest rate on these loans is extremely low.
Using this type of program may limit the types of mortgages you can apply for, so ask your mortgage lender what your options are first.
8. Deferred mortgages
You'll make no mortgage payments on a portion of your mortgage as long as you live in the home. These are used typically for closing costs and are available up to $25,000. Most people who qualify have good credit but lower income than the area in which they are trying to buy.
These deferred mortgages are payable when you move or refinance your home.
9. Forgivable mortgages
Imagine buying a home with a mortgage that never needs to be paid off. While this is a fantasy for most, there are programs that forgive at least part of a mortgage. These are commonly used as incentives to attract new residents to a community.
While the entire mortgage is not forgiven, some communities offer a specific loan for down payment assistance that is forgiven after a person lives in the community for a specified period of time. In some cases, buyer education classes are required, but this assistance can certainly help minimize the costs of relocation.
10. Closing cost assistance programs for homebuyers
Closing cost assistance can be extremely helpful for first-time buyers. It covers everything from a real estate agent's fee to:
Title

Taxes

Mortgage fees
To see what's available for you, check out the National Council of State Housing Agencies.
>>TIRED OF COSTLY APPLIANCE REPAIRS? Check out these top home warranty companies today
Bonus #1: Tax credits
This may not help with the initial purchase, but when tax time rolls around, this deduction can really help. It reduces a buyer's tax liability when they make specific kinds of improvements to their home. This includes things such as:
Solar panels

New windows

Upgrades to HVAC systems
Additionally, the First-Time Homebuyer Act of 2021 has not yet been signed into law but could bring a refund of up to $15,000 in tax liability for first-time buyers.
Bonus #2: Home rebates
Home rebates are another way to help first-time buyers offset the expenses that occur after closing. A real estate agent or broker returns a portion of their commission to the buyer. To get this type of cash back, all you need to do is find a company that offers it.
Buyer rebates aren't available in every state, and the actual realtor commission can vary. Keep that in mind if you're planning a move.