If the East Coast's reputation for sky-high home prices and high cost of living has you scared to move, well, okay, but you're only partly right. With NYC or Boston, you may have to dig into that retirement fund, but luckily there's some amazing East Coast cities that are actually affordable.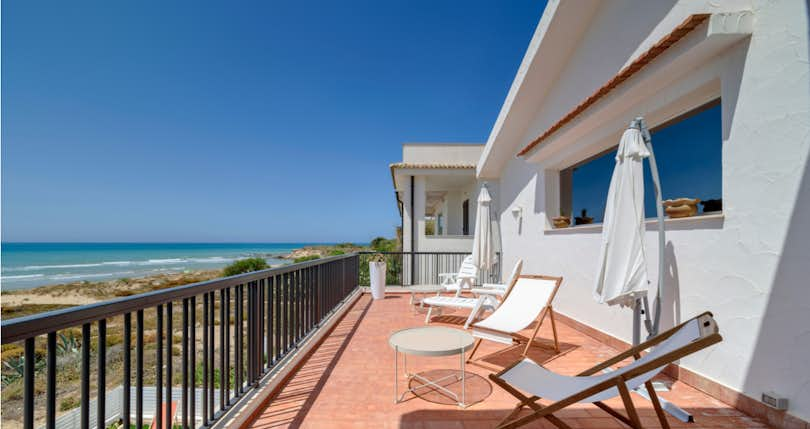 You may have dreamed about living in a highrise apartment building in New York City or finding your perfect coastal home on the beaches of Cape Cod. But for most it's exactly that — a dream. Sure, you might not get your mansion on the beach, but you don't have to rule out the east coast entirely.
To most's surprise, there are plenty of affordable cities and charming towns lining all up and down the east coast where you don't have to sacrifice living close to the ocean or the excitement and entertainment of a big city.
And to help you find that perfect (and budget-friendly) east coast home, work with an experienced local agent who can help you navigate the market and negotiate to get you the best price possible. Get in touch with a top rated, full service agent for free!
So where are these amazing places that you can buy a home on a budget? Read on to learn the most affordable places to live on the east coast.
How to Choose Where to Live: Quality of Life vs Cost of Living
Finding the right balance between quality of life and cost of living can feel like an impossible task. But it all comes down to how much you're willing to sacrifice in each area and if you want to work to live or live to work.
For instance, if you love the hustle and endless culture, food, and entertainment of New York City, but you're working for $10 an hour, that may not be a smart choice unless you're fine with going into crippling debt or working four other jobs.
Now you don't have to move into a shack in the woods, but you need to realistically look at the cost of living and compare your must-have city amenities to what you can afford.
And luckily, there are plenty of east coast cities that have found a great balance between quality of life and cost of living with many showcasing features you probably didn't even know you wanted until now.
The Most Affordable Places to Live on the East Coast
1. Jacksonville, FL
Beaches. So many beaches. Over 22 miles in fact. And while the appeal of sand between your toes and an ocean breeze may be enough to sell you on moving to Jacksonville, this coastal city has so much more to offer than the beautiful scenery.
The city is undergoing an economic boom with a recent surge in business development around an increasing art and music scene along with more and more restaurants popping up, especially in the San Marco and Southside neighborhoods.
Providing a balance between cozy neighborhoods and a thriving nightlife, Jacksonville attracts widespread demographic including retirees who live in conjunction with an increasing younger population with the city attracting more young people than any other city in Florida.
The draw to Jacksonville is understandable with a low unemployment rate, growing job market in hospitality, healthcare, and the financial district, not to mention the city ranked 42 out of 125 metros as one of the best places to live.
Plus, Jacksonville has a relatively low cost of living with the median price of homes sold at $165,800 with the median home value of $177,200. And the outlook looks good — Jacksonville home values have risen 6.4% in 2019 and are expected to rise 3.1% in 2020.
» FIND: Top Real Estate Agents in Jacksonville
Buy with a top agent, get cash back!
Qualifying Clever buyers get cash back after closing.
2. Savannah, GA
Overflowing with character and plenty of charm Savannah will make you want to immediately call the moving truck once you walk down the cobblestone streets of the historic district and see the beautiful homes and mansions built back in the mid-1800s.
Likely you're not looking to restore a mid-century mansion, and luckily you have a myriad of other affordable homes to choose from as the median home value in Savannah is $134,600 which is up 5.2% in 2019 and is predicted to increase 0.8% in 2020.
Savannah has great liveability with the cost of living 12.1% below the national average. And while the unemployment rate is slightly higher than the national rate, job growth has increased by 1.4% with the majority of opportunities in healthcare at state-of-the-art research hospitals, including Memorial University Medical Center and St. Joseph's Hospital.
And after you get off work be sure to explore the city enjoying 30-acre Forsyth Park, the great shopping and food scene, and with only a 20 minute drive to Tybee Island you'll be able to enjoy dipping your toes in the ocean.
3. Charleston, SC
If you're willing to suffer through some hot and humid summers, Charleston's overflowing personality with lavish restaurants and nightlife, burgeoning art and music culture, and history percolating into every corner, will definitely win you over.
Founded nearly 350 years old, Charleston is the oldest city in the state however, you'll find plenty of modern homes that weren't constructed during the Civil War. The median home value in Charleston is $316,000 with the city experiencing some of the highest home appreciation in the nation within the past decade.
You'll find median home prices at $385,000, though the median price of homes sold is $293,900. And you'll be able to afford your new home as unemployment rates in Charleston are lower than the national average at 3%, with job growth especially booming in the tourism industry though you'll find numerous options in the tech industry, sales, advertising, and marketing.
4. Fort Pierce, FL
Living in a place nicknamed the Sunrise City that's situated on what's called the Treasure Coast can't be too bad. And Fort Pierce lives up to the expectation. As one of the oldest communities in Florida Fort Pierce has perfected the balance between new revitalization and retaining it's historic, idyllic charm.
The city's waterfront downtown boasts streets lined with palm trees where you can enjoy shopping, dining, great fishing, the historic Sunrise Theatre, and plenty of events including the farmers market and jazz market.
And if you venture from downtown you can go for a walk in Fort Pierce Inlet State Park, Savannas Preserve State Park, or Avalon State Park. You can also visit the National Navy UDT-SEAL Museum where you can see weapons and artifacts from Normandy and Southern France WWII operations.
Plus, you can enjoy all these amenities without breaking the bank. You'll find affordable home prices in Fort Pierce with the median listing price at $205,000 and the median price of homes sold at $154,800. Home values are also on the rise with the median home value at $153,300 up 9.1% in 2019 and expected to increase 4.5% in 2020.
5. Baltimore, MD
Even though Baltimore is a large metro, somehow the city has been able to hang onto that small-town feel with diverse, culturally rich communities spread throughout the city such as Little Italy, and Greektown providing residents with a variety of unique shops and delicious restaurants.
The local arts and food scene is thriving making the city a popular choice for young professionals and college students attending universities such as the world-renowned Johns Hopkins University. And with inexpensive trains connecting the city to Washington D.C., Baltimore is situated in a great location while also being affordable.
The cost of living is far lower in Baltimore especially compared to neighboring metros like Washington D.C. and New York City where consumer goods can be 10% to 50% higher. You'll also find affordable homes in Baltimore with the median price of homes listed at $169,900 with the median price of homes actually sold at $142,200.
And though Baltimore's unemployment rate is slightly higher than the national average, residents enjoy an 11% higher-than-average hourly wage with expected demand for jobs in the healthcare and technology industries in 2020.
---
Ready to move and experience everything the East Coast has to offer?
The first step is getting preapproved by a licensed lender to learn how much house you can afford! Fill out the form below to connect with a local lender that can walk you through each step towards owning your dream home.

6. Dover, DE
As the state's capital, Dover offers plenty of opportunities, especially if you're job hunting. You'll find a slew of jobs in government, technology, healthcare and manufacturing though the city's most in-demand jobs in 2019 are nurses and software developers. So if you're looking to develop a new skill or look great in scrubs, you may want to start there.
And your dollar will go further in Dover as the cost of living is below the national average with the median home price at $190,000 though the median price of homes sold is $175,500. Buying a Dover home will be a good investment as home values have risen 6.4% in 2019 and are predicted to rise 3.8% in 2020.
Once you settle down, you'll have the chance to explore this amazing city steeped in local history that goes back to the Revolutionary War, though not to worry you can also enjoy some more current day entertainment with NASCAR races at Dover International Speedway, Firefly Music Festival, and Dover Days.
7. Wilmington, NC
This friendly southern city located right on the Cape Fear River has seen incredible growth with Wilmington's historic downtown and riverfront district serving as the epicenter. Featuring amazing eateries, shops, galleries, a 1.75 mile long wooden riverwalk, and Wilmington's most famous landmark, a docked WWII battleship that fought in Guadalcanal and Iwo Jima.
Along with endless entertainment and activities, Wilmington is becoming the fastest-growing region for job creation with the city projected to add nearly 24,000 new jobs by 2026, a 1.5% growth rate. The majority of new job opportunities will be in healthcare, real estate, and food service.
Both the unemployment rate and cost of living is below the national average where you'll find the median price of homes listed at $295,692 with the median home value at $230,400, up 6.6% in 2019 and is expected to rise 4% in 2020.
Teeming with history, culture, beautiful parks like the Airlie Gardens, and just a quick hop to the beach, Wilmington is a wonderful and affordable place to settle down.
Next Steps: Get Advice from an Expert
Before moving anywhere, you'll want to partner with a local, experienced real estate agent who knows the market well and can help you navigate to get you the best price possible in the neighborhood you love.
And Clever can help. Clever Partner Agents are top-rated, full-service agents who will walk you through the entire home buying process from finding your home to negotiating a great price.
Plus, when you work with us you may be eligible for Clever Cash Back. Qualifying buyers who purchase a home receive cash back. Reach out to Clever to get connected with an expert Partner Agent in your area.
Top FAQs About Choosing Where to Live
How do you choose where to live?
Choosing where to live can depend on a variety of factors including your job, proximity to family and friends, the cultural scene, affordable housing, climate, transportation availability, and even your loyalty to a particular sports team can play a factor.
While you'll need to consider all of these components, the big ticket items like housing affordability and the area's economic growth hold a bit more weight. You'll want to look at locations where homes are appreciating in value and where you'll be able to land a job.
How can I move without a job?
Moving without a job can be scary but not impossible. To ensure you don't have to end up moving back home crashing with your parents or friends, you'll want to have a plan in place.
This means saving up enough to cover moving costs, to purchase either a home or rent, and have your funds be able to support yourself for at least three months though six months would be ideal, giving yourself enough time to find a job in your new city. Though if you can, get a jumpstart and arrange a few job interviews before you pack your bags.
How much does it cost to move out of state?
While it all depends on how far and how much your moving, either way it's going to be expensive and most likely more than you think. That said, according to the American Moving & Storage Association, the average move between states is about $5,630, though if you ask Worldwide ERC, who works with employee transfers, the average is more around $12,459.
And this estimate is simply the moving costs. You'll also want to factor in the unexpected. For instance, if your move-in date to your new house is delayed you may have to spend money on storage.
Is it cheaper to rent or buy a home?
There's no easy answer to this age old question — frankly, it all depends. However, the two main determining factors in deciding whether you should rent or buy are how long you're planning on staying in the home and the health of the housing market in your area.
For example, if you're looking to live in an expensive neighborhood with astronomical housing prices, your best option may be to rent no matter how long you live there. But typically, the break even point for renting versus buying is three years.
So, if you're only planning on staying in the home for three years or less, renting will be your better and cheaper option. However, if you plan on living in the home for four years or more, then buying the home will ultimately be cheaper than renting.
Related Articles
You May Also Like