Read Sold.com reviews | Is Sold.com legit? | How Sold.com works | Sold.com fees | Pros and cons | Top alternatives | Sold.com for agents

✍️ Editor's take:
We don't recommend Sold.com. The company makes misleading claims, has poor customer service, and doesn't save you money.
What is Sold.com?
Sold.com is a free service that matches home buyers and sellers with various real estate services.
You can enter info about your real estate needs on its website, and the company will instantly recommend a particular service, such as:
Traditional real estate agents

Cash buyers

Discount brokers

Flat fee MLS companies

Home trade-in services
Sold.com claims to recommend the best service based on your specific needs. However, the company almost always suggests using a traditional real estate agent, even if a different service better suits your needs. For all practical purposes, Sold.com is just another agent matching service.
Like all its competitors, Sold.com is free to use, and you have no obligation to continue with any service it recommends. But its concierge team can be pushy, so you should be prepared for a hard sell.
Our advice on using Sold.com
We don't recommend using Sold.com. The company has no vetting process for agents and allows agents to pay for matches. We also found that it pressures sellers into accepting agents who aren't necessarily a good fit.
That said, an agent matching service can be a great way to compare realtors. Look for a brand that has a vetted agent network and solid customer service. 
For example, Clever Real Estate matches sellers with top agents in their area. You can choose from multiple local real estate agents with the best sales performance and customer reviews. 
Agents come from reputable brokerages like Keller Williams and RE/MAX. You can interview as many agents as you'd like until you find the right fit, or you can walk away anytime. The service is free, and there's no obligation to move forward with an agent.
Start comparing top agents near you!
Is Sold.com legitimate?
Yes, Sold.com is a legitimate company and a licensed real estate brokerage in California. All agent matching services must be licensed real estate brokers in at least one state to legally operate nationwide.
Sold.com is accredited by the Better Business Bureau, but it has several complaints filed against it. The company has an average BBB customer rating of 2.3/5.
Sold.com was founded in 2018 by executives from several major real estate companies, including Auction.com, Fizber, Realtor.com, and LendingTree.
While Sold.com is a legitimate business, it makes many misleading marketing claims and some of its practices struck us as red flags.
🚩 Agents can pay to get matched with you
Sold.com claims that "there's no pay to play with Sold.com. Every recommendation is based on what is best for the homeowner." Our researchers found that this isn't true. Sold.com is a pay to play site, unlike other agent matching services.
Sold.com's "Guaranteed Display" feature allows agents to "sponsor" zip codes in exchange for getting matched with more customers in those zip codes. In other words, if you live in a zip code that's been bought by an agent, that agent will likely end up in your results — even if they aren't a good fit for you.
🚩 Sold.com makes misleading claims about agent quality
Sold.com says it only allows hand-picked, high-performing agents to join its network. But that's not true.
Sold.com allows any agent to join its network, no matter how little experience they have. The company's only performance requirements are for agents who pay for "Guaranteed Display," but it doesn't specify what these requirements are.
Many other agent matching services vet agents and have minimum performance requirements that all of their agents must meet, such as a minimum number of sales or years of experience selling real estate.
The fact that Sold.com has almost no vetting process — but tries to make you think that it does — strikes us as another shady business practice.
How does Sold.com work?
You sign up on Sold.com's website by entering some basic information about your sale or purchase.
Sold.com asks you additional questions, such as "Have you sold a home before?" and whether you prefer to save money or get a full-service realtor. This is presumably to determine what type of service to match you with, such as a traditional agent or a cash investor.
You'll instantly get a Home Seller/Buyer Report via your customer dashboard where you can view your agent matches.
A Sold.com Concierge will attempt to call and text you, usually within a few minutes of you receiving your Home Seller/Buyer Report, in order to schedule a "free home consultation" — which is essentially just an interview between yourself and an agent.
You can choose to interview any of the agents, request more agents, or simply walk away.
If you decide to work with one of Sold.com's partner agents, Sold.com claims that its concierges will keep in touch with you throughout the process.
» MORE: Learn how Sold.com works for realtors
How much does Sold.com cost?
Sold.com is free for buyers and sellers, just like all agent matching services. But you'll still have to pay the standard rate of whatever service it matches you with. Unlike some of its competitors, Sold.com doesn't negotiate special discounts on your behalf.
For example, if you're matched with a full-service realtor — and Sold.com matched us with full-service realtors every single time we used it — you'll still have to pay the full realtor commission, just as you would if you found an agent on your own.
If you're a seller, that commission usually totals 5–6% of the sale price, with half going to the seller's agent in the form of a listing fee and the other half to the buyer's agent.
Other agent matching services offer full-service real estate agents and save you money — plus, the customer service and agent quality are better.
Clever, for example, pre-negotiates a discounted listing fee of just 1.5%, compared to the 2.5–3% you're likely to pay with Sold.com.
Plus, Clever's agents are vetted and its Concierges are all fully licensed realtors — so they're there to help at every step of the process with trusted advice that you won't get from Sold.com.
Try Clever's free agent matching service, save thousands!
Clever offers top-rated local agents, full service, pre-negotiated low rates for sellers, and cash back for eligible buyers.
How does Sold.com make money?
Sold.com takes a percentage of the commission your realtor earns when you sell your house. This is called a referral fee and it's how all agent matching services make money.
Sold.com also makes money through its "Guaranteed Display" service where agents can pay up front to get matched with more customers. This kind of payment is a less common income source for agent matching services and one that we don't approve of.
In addition, Sold.com may recommend alternative real estate companies, such as cash investors or discount brokerages, depending on your real estate needs. We assume Sold.com also collects a referral fee when suggesting these.
Finally, Sold.com partners with a variety of home services companies, such as mortgage lenders, insurance providers, and solar panel installers. Again, if you decide to work with any of these partner companies, Sold.com will likely get a referral fee.
We recommend shopping around when buying any home service product. Sold.com is not unbiased when it makes its recommendations — it's getting paid, after all. Compare services from elsewhere to find the one that best fits your needs and budget.
Why do agents work with companies like Sold.com?
Agent matching services like Sold.com help agents lower their marketing costs. Just like most businesses, real estate agents spend a lot of time and money trying to attract new clients.
In exchange for a referral fee, agent matching services take on some of the work of finding new clients for agents.
While a real estate agent may make less on an individual deal by working with Sold.com, they can increase their overall number of clients. That may ultimately be better for their bottom lines in the long run.
Sold.com reviews: Pros and cons
Sold.com reviews online are generally positive. However, there are some significant complaints, especially with bad agent matches.
👍 Sold.com is relatively fast and easy to use
Sold.com looks good and it's easy to use. Its website is user friendly and you can get matched with agents or an alternative real estate service in just a few minutes.
But Sold.com is nothing special in terms of speed and ease of use. Most agent matching websites are user friendly and produce agent matches quickly.
We don't think you should base your decision about which agent to go with on how fast you get matched with them or how good looking Sold.com's website is. If anything, Sold.com's speed means it's probably cutting corners in terms of actually taking the time to find you a great agent.
Speed shouldn't come at the expense of quality, but with Sold.com it does. Unfortunately, when it comes to agent quality, Sold.com often falls short.
Some of the better agent matching websites have a concierge review your matches to make sure they're actually the best fit for you. It takes a little bit longer, but it's worth it when it comes to getting a great agent to help you buy or sell a home.
👍 Sold.com's dashboard makes it easy to compare agents
After you sign up with Sold.com, you get access to your customer dashboard, where you can view your Seller/Buyer Report. The Seller/Buyer Report allows you to compare your agent matches.
You can see important information about your agents, including:
Years of experience
Number of transactions in the last 12 months
Average days on market
Average sales price
Contact information
While this info is useful, none of it makes Sold.com particularly special. You can find the same info in about five seconds with a quick search on Google or Zillow.
Plus, most agent matching services provide the same info but they don't have any of the drawbacks that Sold.com has, like pushy customer service representatives and misleading marketing tactics.
👎 Sold.com has poor customer service
Sold.com's customer service is the worst we've experienced of any agent matching service. The Concierges were rude and pushy and seemed more interested in turning us into customers than helping us with our real estate needs.
Sold.com's Concierges rarely gave straight answers to our questions and didn't seem to know a ton about how the real estate transaction process works.
To make matters worse, we sometimes got calls from multiple Concierges, each of whom seemed to be unaware that another Concierge had already phoned us.
⛔ Zero obligationsFeeling overwhelmed by pushy Sold.com Concierges? Just remember that you're under no obligation to sign with any agent they recommend. That goes for all agent matching services. You always have the final say in choosing your own agent! And if you really get sick of calls from Sold.com's Concierges, you can always block their number.
For one of our mystery shoppers, Sold.com's bad service crossed the line and became downright unethical.
Her Sold.com Concierge repeatedly pushed her to accept a "free home consultation" — in other words, an in-person interview with a real estate agent. Because this was during the height of the Covid-19 pandemic, our mystery shopper told the Sold.com Concierge that she didn't feel comfortable with an in-person meeting.
The Concierge said the meetings would not go ahead, but then our mystery shopper received meeting invitations with two agents anyway. She called the Concierge, who again assured her that the meetings had been canceled. But the next day, the two agents called our mystery shopper to ask about visiting her in-person.
It turns out the Concierge never canceled the meetings despite saying repeatedly that they had!
Things just got worse from there. A few days later, the Concierge left a voicemail telling our mystery shopper that two new agent meetings had been scheduled and those agents would be coming to her home the following day.
Despite repeatedly expressing her discomfort with in-person meetings during the pandemic, the Concierge kept ignoring our mystery shopper's requests and put her in a position where she did not feel safe or comfortable.
Fortunately, our mystery shopper reached out to the agents directly and canceled the meetings herself, but the behavior of Sold.com's Concierge service was completely unacceptable and highly unethical.
The experience makes us wonder: If you can't trust Sold.com to follow a simple request like canceling a meeting and respecting your boundaries, why would you trust it with a major life decision like helping you buy or sell a house?
👎 Agents don't meet expectations
The agents our mystery shoppers were matched with often weren't suited to their needs.
Many agents were located far away from our mystery shoppers — sometimes up to an hour away. So these agents often didn't have much knowledge of our area or their specialties didn't align with our needs.
For example, our mystery shopper looking to sell a detached single-family home in the suburbs got matched with a realtor who specializes in selling properties in the city — like townhomes, condos, and apartments — that require a different skill set.
While Sold.com claims that its agents on average help clients get a better deal, it doesn't share any data to back this up. In fact, we found that one of the reasons our agents were such poor matches may have been because Sold.com lets any agent join its network.
Unlike other agent matching services, Sold.com has no minimum criteria for agents — like years of experience or number of houses sold — so you could easily get paired with someone who just isn't a very good agent.
👎 There are no alternatives to traditional agents
Sold.com promises to help you find the best way to buy or sell a home — whether that's through traditional agents or alternative real estate services, like discount real estate brokerages, cash buyers, or flat fee MLS companies.
However, Sold.com recommended traditional full-service real estate agents everytime we used it. We were never recommended an alternative option, even when our real estate needs were obviously better aligned with one.
For example, we told Sold.com that our biggest priority was saving money, in which case a discount brokerage or a flat fee MLS company would probably be a better match than a full-service realtor. But our top matches were all full-service realtors, even when discount brokerages and flat fee MLS companies were available in our area.
While Sold.com does include some alternatives at the bottom of your Seller/Buyer Report called "Worth Considering," it's very easy to miss.
This customer had a similar problem: Despite wanting to sell their house by owner — and even being promised by Sold.com that they would be able to do so — they were nonetheless matched with multiple full-service real estate agents.
While offering alternatives to full-service local agents could provide real value to some people — like the above customer — the fact that Sold.com rarely recommends anything but full-service realtors makes this feature seem like a bait and switch.
👎 There are no built-in or guaranteed savings
Sold.com doesn't offer special discounts or savings. You'll pay the same rate for whichever service you are matched with as you would if you found it on your own.
Because you'll probably get matched with a full-service realtor through Sold.com, you'll have to pay the full realtor commission of 5–6%.
If you want to save on realtor commissions, we recommend using an agent matching service that offers built-in savings.
Get matched with top agents and save thousands in realtor fees.
Top Sold.com alternatives
1. Clever Real Estate

💰 Buyer Savings
Up to $500 cash back
⚡ Avg. Customer Rating
⭐⭐⭐⭐⭐
✍️ Editor's Take
✔️ Pros
❌ Cons
🏆 Reviews
Free, nationwide agent-matching service that partners with full-service local agents from conventional brokerages like Keller Williams, Century 21, and RE/MAX
Provides multiple agent matches so you can interview, compare marketing plans, and choose the best fit
Pre-negotiates low rates on your behalf — you get full service for 1.5% with a $3,000 minimum
If you buy with Clever, you may get up to $500 cash back if you qualify
You may not get matched with an agent from your preferred real estate brokerage.
Like other agent matching services, Clever may have fewer agents in rural areas.
Agents may not provide premium services like drone photography and professional home staging.
As of 11/6/2023, Clever has an average customer rating of 5.0 on Trustpilot, based on 2,589 reviews.
Clever is an agent matching service that, like Sold.com, operates nationwide and matches you with multiple agents quickly. But unlike Sold.com, Clever delivers on what it promises.
You'll get matched with a top local real estate agent and you'll benefit from the expertise of our team of fully licensed Concierges.
Clever Concierges review each agent match before sending them your way — that way you can rest assured that the agent has been handpicked for your specific needs.
Also unlike Sold.com, Clever pre-negotiates a discounted listing fee of 1.5% compared to Sold.com's typical 2.5–3% rate for full-service realtors.
» NEXT: Learn more about Clever — and read reviews from real customers
2. HomeLight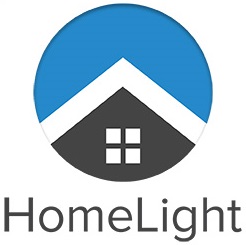 💲 Listing Fee
Standard rate (2.5-3%)
⚡ Avg. Customer Rating
⭐⭐⭐⭐⭐
✍️ Editor's Take
✔️ Pros
❌ Cons
🏆 Reviews
HomeLight is an excellent tool for finding a great local agent quickly. However, it offers zero built-in commission savings for sellers or buyers.
Get a list of local real estate agents in as little as two minutes
One of the largest agent networks in the industry makes it less challenging to find an agent who specializes in short sales and other non-traditional sales
Optional Trade-In program makes it easier to buy a new house if you need to sell your current one first
No built-in savings for home sellers or buyers
No minimum qualifications for partner agents, so quality may vary between locations
As of 8/23/2023, HomeLight has an average customer rating of 4.6 across 1,178 reviews on Google, Sitejabber, and the Better Business Bureau.
HomeLight is an agent matching service that pairs you with multiple agents instantly via an easy-to-use website.
HomeLight is much more established than Sold.com and it has a large agent network that covers almost every corner of the country. You'll usually be able to get matched with an agent close to you no matter where you live.
However, because agent matches are automated and HomeLight doesn't vet agents, you may get matched with one who doesn't fit your needs.
HomeLight also doesn't offer any built-in savings or discounts. Unlike Clever, you'll pay the same full realtor commission with HomeLight as you would with Sold.com.
» MORE: Read the full HomeLight review (updated for 2022)
3. UpNest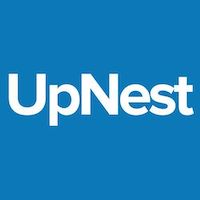 UpNest
⚡ Avg. Customer Rating
⭐⭐⭐⭐⭐
✍️ Editor's Take
✔️ Pros
❌ Cons
🏆 Reviews
UpNest has agents compete for your business, which often results in you getting a discounted rate. But savings aren't guaranteed and you will usually find a better rate with competitors like Clever.
Agents compete for customers, which often results in slightly discounted rates
Customer dashboard is easy to use and provides lots of each information about each agent
Savings are not guaranteed and are often only a little better than the national average
Agent quality and coverage varies, with smaller markets having fewer options than big cities
As of 10/13/2023, UpNest has an average customer rating of 4.6, based on 6,641 reviews across Better Business Bureau, Google, Facebook, and Shopper Approved.
UpNest is another agent matching service that will, like Sold.com, instantly match you with multiple agents. However, the quality of those agents tends to be higher than with Sold.com.
UpNest is a bit different from other agent matching services in that agents compete for your business. In theory, that should lead to lower realtor commission rates.
However, our research found that the average listing fee on UpNest is about 2-2.5% — which is only slightly lower than the national average and more than twice as much as you'll pay with Clever.
» MORE: Read the full UpNest review (updated for 2022)
💰 Compare low commission agents and save thousands
Try our free, no-obligation agent-matching service! Clever will get proposals from the top agents in your area — and negotiate discounted 1.5% listing fees.
How does Sold.com work for real estate agents?
Sold.com is a low-risk way for real estate agents to increase their customer volume with little or no upfront investment.
While Sold.com has some optional features that do cost money upfront, you can join its agent network for free and only pay when you close on a deal.
However, because leads aren't thoroughly vetted, many referrals may not be ready to buy or sell.
What is the referral fee for Sold.com?
Like all agent matching services, agents pay Sold.com a referral fee upon closing. The referral fee is 35% of the gross compensation.
Sold.com also has a program called "Guaranteed Display" that allows agents to pay to sponsor certain zip codes in exchange for more visibility. When you sponsor a zip code, Sold.com promises that you'll show up 100% of the time in clients' search results in those zip codes.
What are Sold.com's minimum requirements for partner agents?
Sold.com has zero minimum requirements for agents. Any agent can sign up as long as they have a valid real estate agent license.
While you will be asked about your experience during the signup process — such as your years in the industry and your number of closings in the past 12 months — this information isn't used to qualify or disqualify you. It's mainly used for making matches and for completing your Sold.com profile.
That being said, in our experience Sold.com's algorithm favors the most active agents in terms of recent closings or those who have paid for Sold.com's "Guaranteed Display" feature.
So unless you fall into one of those two categories, you may find yourself effectively shut out from getting many high-quality leads.
How good are Sold.com leads?
We don't believe Sold.com's lead quality is very good. Sold.com claims that it matches clients "with the best pro for their unique scenario." But when we shopped it, we got our agent matches instantly before anybody at Sold.com checked if we were serious about buying or selling.
Other companies, like Clever, call and verify each lead before sending them off to agents. That helps increase the chances of those leads becoming paying clients.
While you may be tempted to buy into Sold.com's "Guaranteed Display" program — which claims you'll be displayed 100% of the time for clients in zip codes that you sponsor — we're unsure about the quality of this program.
This agent took part in the "Guaranteed Display" program, but he was still passed over in favor of agents who had more experience.
When we tried the service, "Guaranteed Display" agents did show up in our agent matches, but they usually — although not always — ranked lower than more active agents.
This inconsistent ranking system is something to keep in mind, especially if you're a relatively new agent and you're hoping that "Guaranteed Display" can help give you a leg up over more experienced colleagues. In our experience, it probably won't.
Methodology
Clever and its mystery shoppers spent nearly 1,500 hours researching real estate agent matching services to deliver the best reviews in the industry. Our reviews are continuously updated to ensure you have the latest information to inform your decisions.
Related reading