Homecoin is a flat-fee MLS service with a focus on software and online tools. Learn about the company's fee structure, services offered, and benefits and drawbacks. Finally, we'll provide some alternative options to consider.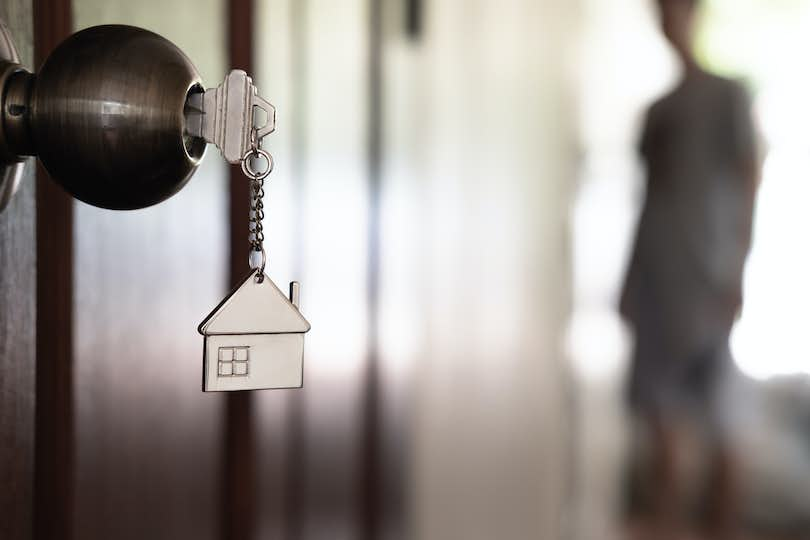 Homecoin is a flat-fee MLS service that gives sellers access to online tools for posting and editing their home listings without a real estate agent. Homecoin provides sellers with the same tools that a realtor uses for a one-time, upfront fee of $95 instead of a listing commission.
However, you'll also miss out on many of the vital services that a real estate agent can provide like a comparative market analysis (CMA), staging and marketing advice, negotiation assistance, and guidance through the complex home selling process.
What's more: some full-service real estate agents will provide their services for significantly less than the traditional 3% listing commission. For example, Clever connects sellers with full-service realtors who will list and sell your house. Once your home closes you'll only pay 1.5%.
If you want to save on commission fees, without sacrificing the level of service you receive, reach out and get matched with a top agent near you for a free, no-obligation consultation with a top agent.
For now, here's what you need to know about Homecoin: its fees, services, and pros and cons.
What is Homecoin?
Homecoin is a flat-fee MLS service that provides homeowners with online and mobile tools that allow sellers to edit and improve their MLS listings whenever they want. Sellers can edit their MLS listing up to 10 times without any additional fees.
In short: Homecoin charges a single, upfront fee for access to the same resource a listing agent uses.
When working with Homecoin, sellers select the services they want and only pay for the assistance they need.
In theory, this saves sellers from paying for services they don't want, but in reality it isn't so simple. If you want all the services that Homecoin offers, you'll pay around $3,400.
Quick Tip: List with the Best Local Agents — Pay Half the Price
Clever negotiates discounted rates with top-rated, local agents across the country from major brands like Keller Williams, Coldwell Banker, and RE/MAX. You get full service and support — i.e., all the benefits and help you'd expect from a traditional agent — but for a fraction of the typical cost, saving you 50% (or more) on listing fees.
Full service includes pricing strategy, MLS listings, digital marketing, professional photography, showings and open houses, help with negotiations, paperwork, and more! Clever sellers save an average of $7,000 per transaction — and get offers 2.8x faster than the national average.
Want to learn more? Fill out the form below to get in touch.
How does Homecoin work?
Homecoin works like most flat-fee MLS services: you select the services you want, pay an upfront fee, and they'll list your home on the MLS (multiple listing service).
Homecoin's distinguishing factor is that they allow you to edit your MLS listing yourself with their online tools — you can even list your home on the MLS directly from your phone. The company puts a huge focus on its software, so you can rest assured knowing you'll have complete access and up to 10 free changes to your listing.
In addition to an MLS listing, Homecoin also offers comparable sales reports, a home value report, lockbox rental, photography, signage, flyers, an open house kit, a FSBO listing, and help with all forms and paperwork for additional fees.
As of September 2019, Homecoin is only available in California.
What's Homecoin's flat fee?
Homecoin charges per service and sellers put together a package of all the services they want.
Here are the prices for each of the services they offer:
| | |
| --- | --- |
| Service | Fee |
| Comparable Sales Report | Free |
| Home Value Report | Free |
| Flat-Fee MLS Listing | $95 |
| Lockbox Rental | $125 |
| Pro Photography | $99+ |
| Sign Post Rental | $99+ |
| Sign (with post rental) | Free |
| Flyers | Free |
| Open House Kit | Free |
| FSBO Listing | Free |
| Forms Help (Standard) | $450 |
| Forms Help (Premium Seller) | $2,999 |
Most sellers will want an MLS listing, photography, and sign post at the very least, so you should budget for approximately $300 when selling with homecoin.
The most expensive services that homecoin offers are the assistance with forms options. In both cases, sellers only pay for these services if escrow closes.
The standard version provides all required offer and disclosure forms as well as guidance throughout closing.
The premium seller version, on the other hand, provides full broker representation, a review of and advice on all offers and disclosures, handling of all non-property inquiry agent calls and emails, negotiation assistance, and guidance throughout closing.
Save money without giving up the full-service experience.
Clever partners with agents who can save you up to 50% on commissions.
Homecoin Reviews
As of September 2019, Homecoin has a 5-star-out-of-5-star rating on Yelp (62 reviews).
What are the benefits of homecoin?
Homecoin's primary benefit is that it provides sellers with an easy way to list their homes on the MLS.
The MLS is an extremely important marketing tool for sellers. Most buyer's agents start and end their search on the MLS, meaning that the database will often be the first that an agent or buyer looks for suitable homes.
If your home isn't on the MLS, you'll miss out on countless opportunities to catch an interested buyer and sell your home. Without an MLS listing, your home sale will likely drag out far longer than it needs to.
Homecoin makes listing on the MLS easy; sellers need only navigate to the Homecoin site from their computer or phone to create and post their MLS listing. If you've ever used a smartphone or computer (if you're reading this, you have), making your listing will be a breeze.
Of course, Homecoin can also save you money, but as we've mentioned, it's not that simple. If you only want an MLS listing and nothing else, you can save on commission fees with Homecoin. However, if you want assistance and guidance throughout the selling process, you can find cheaper options that provide more value.
What are the drawbacks of Homecoin?
Even though Homecoin can save you money on commission fees in certain cases, you'll miss out on the many helpful services a full-service real estate agent can provide. What's more, if you select a package that includes all of the services Homecoin has on offer, you'll actually pay more than you would if you worked with a full-service real estate agent.
A top-notch real estate agent offer all their skills and support every step of the way to net you a great profit. With Homecoin, you'll have to rely on your own (likely undeveloped) real estate skill set to navigate and negotiate your sale.
Top Alternatives to Homecoin
If you're considering selling with Homecoin, you should be aware that other options can offer you more services than Homecoin — and for a lower price.
Clever is one of those options. Clever will connect you with an experienced, full-service real estate agent who will list and sell your house. If it sells, you'll only pay 1.5%.
Comparatively, Homecoin's top of the line package starts at around $3,400 — that's at least $400 more for less service.
When you work with a Clever Partner Agent, you'll get a top-rated realtor who will provide a comparative market analysis, an MLS listing, marketing and staging advice, negotiation assistance, help with closing paperwork, and general guidance throughout the home selling process, all for only 1.5% of your home's closing price.
Get in touch to learn how much you can save when working with one of our top Partner Agents.
Top FAQs for People Considering Homecoin
What is a flat-fee realtor?
A flat-fee realtor is a realtor who charges a single, upfront fee in exchange for real estate services. Whereas a traditional realtor charges a percentage of the final sales price in commission fees, a flat-fee realtor's commission will always be the same, no matter what the final closing price is.
In many cases, a flat-fee realtor will offer fewer services than a traditional realtor. For example, some may offer a CMA and negotiation assistance but no marketing advice, while others may offer negotiation assistance and marketing advice but no CMA. This means you'll save on commission fees, but lose out on many important services.
Flat-fee MLS services are often considered flat-fee realtors as well. Generally, a flat-fee MLS will list your home on the MLS, but the service stops there.
However, there certain flat-fee realtors who provide full-service for a flat fee.
Are flat-fee realtors good?
The quality of service provided by flat-fee realtors varies on a realtor-to-realtor basis. Some realtors provide a very high level of service, while others provide only the bare minimum.
Like most things, there's no clear objective answer as to whether flat-fee realtors are good. A better question is whether flat-fee realtors fit your needs.
For sellers that are looking to take more control of their sale and save money on commissions, most flat-fee realtors may be a good choice. However, this type of seller must be aware that the home selling process is complex and fraught with pitfalls. By foregoing the services of a traditional realtor, they'll be introducing a lot more stress into their life.
Do realtors avoid flat-fee listings?
Realtors do not avoid flat-fee listings. When listing your home for a flat fee, you'll usually still need to pay the buyer's agent's commission. Since the buyer's agent will still get paid either way, they won't hesitate to show their clients your property.
Can you list FSBO on MLS?
FSBO sellers that want to be on the MLS are the primary clientele for flat-fee MLS listings. Consensus on whether a home represented by a flat-fee MLS broker is technically a FSBO sale is split. However, if you define a FSBO sale as one that is primarily carried out by the homeowner, then yes, you can list FSBO on the MLS.