If you're selling a house in Texas that's in poor condition or has other complications, or you need to sell your house fast, consider a cash home buyer. Many companies that buy houses for cash in Texas will purchase any home and can usually close sales much faster than Texas home buyers who need a home loan.
Our team evaluated more than 130 active cash home buyers serving Texas. We examined each company's key factors, including its credibility signals, customer reviews, and activity level. Our guide will help you choose a cash buyer to get the best outcome on your sale.
What you should know about cash home buyers
Cash home buyers can be useful

if you have a complicated home sale, you want to sell your

house fast

, you've inherited a house, or you have goals that would be difficult to achieve selling with a

real estate agent

on the open market. Your options, offer prices, and closing speed will depend on your situation.

You may need to contact numerous cash buyers to get workable offers.

Cash buyers are investors with varying budgets, goals, and constraints. Some will pay cash for almost any home under any circumstance at any time. Others specialize in locations, price ranges, property types, or situations. 

Cash offers will be unique to your home.

How much "we buy houses for cash" companies will pay — and how fast they can close — depends on the home and situation. Investors can pay more for turnkey properties than those in need of major repairs. 

The selling process is condensed.

Some companies that

buy houses for cash

can close deals within 2–3 days. However,

Texas

houses

with complicated legal issues could take months to close.

Most cash home buyers pay closing costs.

You won't have to pay any unexpected fees on your

closing date

. Companies that

buy houses for cash

usually factor the seller's closing costs into their offer.

Requesting a cash offer is always free, and there's zero obligation to accept it.

You may not get the

fair market value

many sellers get using a real estate agent. But you decide if you're offered a

fair price

and if the terms are acceptable based on your situation. If you feel pressured to accept an offer, walk away. If you suspect a scam or financial exploitation, the Consumer Financial Protection Bureau recommends you

report it to the Federal Trade Commission

and

take these additional steps

.
How to choose a cash home buyer and get good offers
Make sure the cash buyer is legit.

Stick to buyers with credible websites that include owner information and video testimonials from real customers. Look for a solid number of legitimate positive customer reviews on established, external platforms like Google. Also, look for companies with Better Business Bureau (BBB) profiles accredited with A+ ratings. 

Verify the buyer has the funds.

Ask the buyer for an official proof of funds (POF) letter from their bank. Experienced and legitimate

cash home buyers

will expect this question or provide the POF without you even asking. The

cash buyer

should also provide a sufficient earnest money deposit (usually 1–2% of the sale price) when you go under contract, which represents their commitment to the sale.

Get multiple cash offers.

Just like when getting quotes from contractors or shopping for the best mortgage rates, getting several offers from legit "we

buy houses for cash" companies

to compare and choose from will help you get the best terms and outcome.
Top cash home buyers in Texas
🏅 Best overall
Clever Offers

Read more
Excellent
Customer Rating
4.9 (2,634)
Overview
Reviews
Contact
Our take: Clever Offers is our top pick for most people in Texas because it makes getting and comparing multiple cash offers fast, easy, and safe.
What we like: Clever Offers taps you into a wide pool of vetted cash buyers in Texas who can buy your house fast, saving you from hours of overwhelming research. Compare and choose from up to 10 buyers. This competition among buyers can drive up cash offer prices. Clever Real Estate, an established, highly rated nationwide brand, backs the service. Clever Offers also handles communications between sellers and multiple buyers.
You should also know: Cash offers aren't always the best or only option. Clever can bring you other solutions, like creative financing or sale-leasebacks, that might deliver a better fit or value. Clever can also match you with a top local real estate agent for a free home valuation so you can compare the cash offers with an open market sale. Seeing all your options helps you make an informed decision and come away with the best possible outcome.
Website: listwithclever.com
Phone: (833) 225-3837
Address: 4625 Lindell Blvd., 2nd FL, St. Louis, MO 63108
Big State Home Buyers

Read more
Excellent
Customer Rating
4.8 (148)
Overview
Reviews
Contact
Our take: Big State Home Buyers is one of the better cash home buyers in Texas and our top pick among local companies buying houses in and around Houston.
What we like: Big State has more verified reviews (by far) than any other Houston-area cash home buyer.  Many reviews are recent and the company is very responsive, which suggests it's a high-volume, active buyer. Its customer rating is very good.
You should also know: Big State earns a strong credibility score based on its website transparency and strong external review profiles. We also like that the company thoughtfully responds to customer reviews online, whether positive or negative.
Southern Hills Home Buyers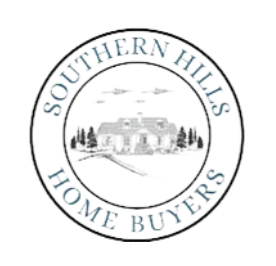 Read more
Excellent
Overview
Reviews
Contact
Our take: Southern Hills stands out in Plano with a high volume of positive recent reviews. 
What we like: Customers in Plano consistently rave about the Southern Hills team and how it provides a seamless, efficient selling process. Southern Hills and the Home Buying Guys share similar ratings, though Southern Hills has a more locally focused operation. Its higher number of recent reviews suggests more consistent activity.
You should also know: Southern Hills' website doesn't include team member names or photos on its website, which impacts our credibility score. But the abundance of positive testimonials speaks volumes about the company's legitimacy and reputation.
Want To Sell Now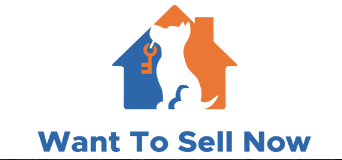 Read more
Excellent
Customer Rating
4.7 (199)
Overview
Reviews
Contact
Our take: Want To Sell Now stands out among local cash home buyers in Austin.
What we like: More than 75 customers reviewed Want To Sell Now on Google during the last six months, indicating it's a very active cash home buyer in Austin. Those reviews are largely positive, which signals you'll likely be happy with the outcome of your sale.
You should also know: The company doesn't provide team member names or photos on its website, but its other credibility signals are strong. It carries a BBB accreditation and earns an A+ rating from customers.
Website: wanttosellnow.com
Phone: (512) 710-2608
Address: 4029 S. Capital of Texas Hwy. #110, Austin, TX 78704
ClearView Realty

Read more
Excellent
Customer Rating
4.9 (818)
Overview
Reviews
Contact
Our take: ClearView Realty impresses in El Paso with an excellent customer satisfaction record and solid credibility signals. 
What we like: ClearView maintains an A+ BBB rating, and more than 800 people have reviewed the company on Google. Customers shared several of those reviews during the last six months, so ClearView seems to be an active cash home buyer.
You should also know: ClearView responds slowly to its online reviews compared to its competitors. Nobody has reviewed the company on the BBB website.
Website: clearviewep.com
Phone: (915) 855-1110
Address: 12247 Rojas Dr., El Paso, TX 79936
Texas Best Home Buyers

Read more
Excellent
Overview
Reviews
Contact
Our take: Texas Best Home Buyers' superb customer satisfaction ratings and good credibility signals make it a worthy option in and around Arlington. 
What we like: Texas Best Home Buyers outperforms its competitors on customer ratings, with the highest possible scores from Google and the BBB. 
You should also know: Customers haven't complained to the BBB about Texas Best Home Buyers, another indicator that the company maintains high customer service standards. However, we found no customer reviews during the past six months, signaling the company may not be very active in the current market.
Website: texasbesthomebuyers.com
Phone: (817) 808-4911
Address: 9288 Huntington Square, North Richland Hills, TX 76182
Home Buying Guys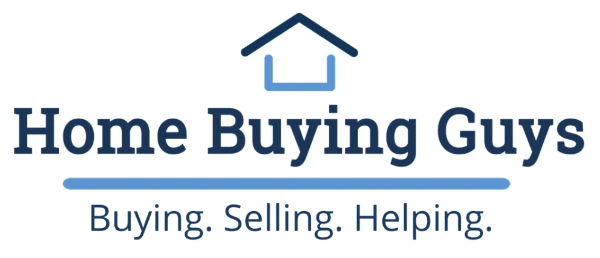 Read more
Very good
Overview
Reviews
Contact
Our take: Home Buying Guys is a statewide operation with standout customer ratings and solid credibility signals. 
What we like: Home Buying Guys earns high customer ratings on Google and BBB. We also like the company's transparency. Its website features team member names and photos, which boosts the Home Buying Guys' credibility. 
You should also know: We noticed no new reviews of Home Buying Guys in the past six months, which may signal a lack of recent activity in the market. Ask about any recent successful purchases if you want to work with the company,
We Buy ALL Houses San Antonio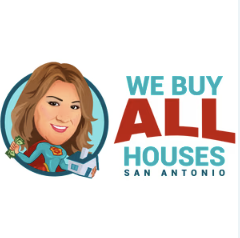 Read more
Very good
Customer Rating
4.9 (110)
Overview
Reviews
Contact
Our take: We Buy ALL Houses San Antonio is among our top picks for cash home buyers in the San Antonio area due to its excellent customer satisfaction record. 
What we like: This cash buyer earns exemplary Google review scores, which should reassure potential sellers about the company's ability to deliver a positive experience. 
You should also know: The BBB-accredited business ranks among the most credible and transparent San Antonio cash home buyers, with the names and photos of team members displayed on its website. However, its activity levels fall short of some competitors in the area. We found just one customer review on Google in the last 180 days.
Website: satxwebuyhouses.com
Phone: (210) 300-3307
Address: 9402 Greens Point, San Antonio, TX 78250
Find Texas cash home buyers near me
Some Texas cash home buyers serve only local markets. Find the best options in your city.
Start getting cash offers!
Compare cash offers in Texas now!
Compare offers from top cash buyers to the sale price you'd get with an agent.
Related articles and resources
Closing Costs for Sellers in Texas: Learn what it costs to sell a house in Texas, including tips on how to save on your sale.
How to Sell a House By Owner in Texas: Read this guide to decide if selling without a realtor in Texas is a good idea for you.
8 Steps to Selling a House in Texas: Are you ready to sell your Texas home but need help understanding the process? Read our guide on selling a home in the state (with or without a realtor).
Selling a House As-Is: What You Need to Know: We share the main factors that affect how much you may gain (or lose) when you sell as-is.
11 Best Companies That Buy Houses for Cash: Our team spent hundreds of hours researching "we buy houses" companies and iBuyers. Many of these companies have local franchises throughout the nation.
Why trust us
Data sources
Our research team evaluated more than 130 cash home buyers serving Texas. It also compiled and analyzed more than 110,000 publicly available data points tied to past transactions, customer reviews, and more to evaluate each of the Texas home buyers and create our final list and rankings.
Methodology
Our team used public business directories to identify every company serving the Texas area calling itself a cash home buyer. We filtered that list and ranked the top options based on the following criteria:
Credibility: Is the company a legitimate and safe option? Before we recommend any company, we assess its owners and/or team members, customer testimonial videos, Better Business Bureau status, total Google reviews, and the legitimacy of those reviews.
Activity: Is the company actively buying a large number of homes? We consider Google and BBB reviews an indicator of sales activity. We examine how many reviews the company has had in the past six months and whether the company responds to its reviews.
Satisfaction: Are sellers generally happy with their experience and outcome? We gauge how compassionate, helpful, fair, and reliable a cash home buyer is by evaluating its Google and BBB reviews for average rating, total reviews, and negative reviews.
Our team also highlighted the company's availability based on where it operates.
Local: Operates in a particular city or metro area
Statewide: Operates throughout Texas
Multi-state: Operates throughout Texas and at least one other state
Nationwide: Operates in all states
✍️ Editor's note: We don't disqualify a company for limited or missing data, but we do lower the company's ranking. We base our rankings on objective measurements and can only measure what we see. We regularly search for missing data to update our rankings accordingly.
Editorial policy
Credible, primary sources power our pages. When you hire a service through a link on this page, we may earn a commission. But this doesn't influence our advice or ranking methodology. Learn more about Clever Real Estate.
Clever Real Estate's content team created parts of this page with the assistance of an AI tool. Our team of humans researched the companies, collected and analyzed the data, and ranked the companies, then used AI to assist in writing about the companies. Our team fact-checked and edited the text, as it does for all of our content.