Getting ready to sell your house in New Hampshire? Our in-depth guide breaks the entire process down into 8 simple steps. Learn how to find a great agent, price your home, negotiate with buyers, breeze through closing, and more!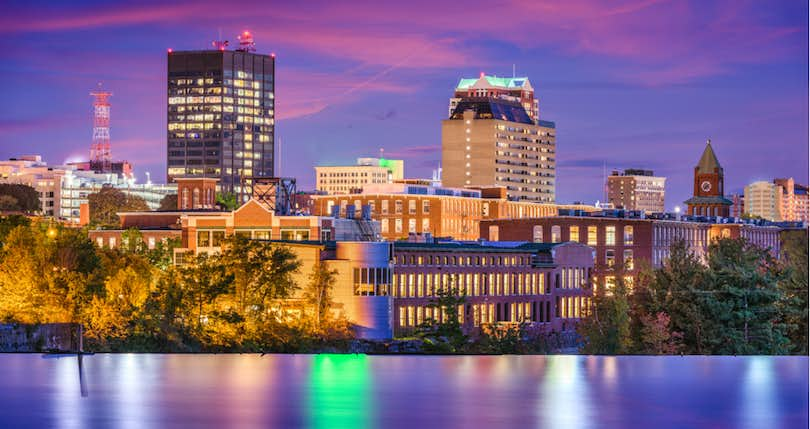 Now is a good time to be selling a house in New Hampshire! According to Zillow Research, property values in the Granite State rose 3.64% in 2019, and are projected to rise a further 3.76% over the next year.
Of course, even the best New Hampshire properties will struggle to sell if you don't price the home properly, do a poor job of marketing it, or don't know how to handle the negotiations.
Read on to learn the eight steps to successfully selling your home in New Hampshire!
» MORE: Get a free, instant home value estimate now!
JUMP TO SECTION
1. Finding a New Hampshire realtor
Selling a home isn't easy. It's a high-stakes, complex transaction and requires a considerable amount of time and expertise to get a good outcome. If you're looking to sell your New Hampshire home for the best price — and minimize stress along the way — you need to find a top-rated real estate agent in your area.
The best New Hampshire listing agents know exactly what local buyers want and how to reach them. They'll offer expert advice, guidance, and support every step of the way, from the initial listing all the way through closing.
In fact, sellers who work with real estate agents net 33% more, on average, than those who list on their own. For a $287,135 home — the median home value in New Hampshire, according to Zillow — that's a premium of $94,755. In other words, hiring an agent is well worth the investment.
2. Deciding when to sell
Although market forces play a major role in determining how much you're likely to get for your property, it is also important to recognize that certain seasonal trends exist. Knowing when is the best time to list for a faster sale or a higher price lets you know when to put your house on the market.
Best time to sell a house across the U.S.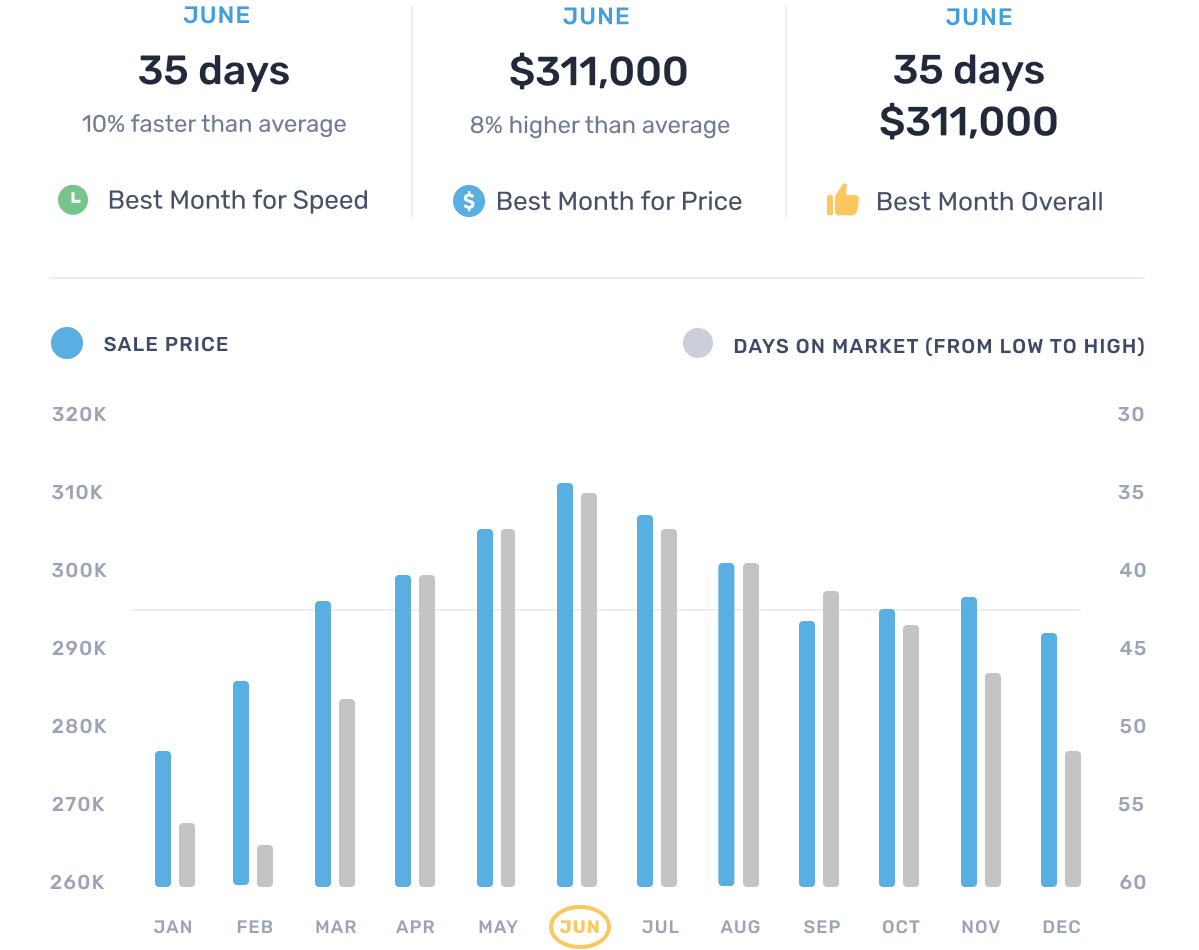 Source: 2019 Redfin Data Center
Best time to sell a house in New Hampshire
| | | | |
| --- | --- | --- | --- |
| Best Month to Sell for Speed in New Hampshire | July | 51 days on market | 17 days faster than average |
| Best Month to Sell for Price in New Hampshire | June & July | $279,000 median sale price | 5% more than average |
Research suggests that one of the best times to list your home in New Hampshire is in the first couple of weeks in June.
This is the time of the year that the weather becomes more conducive for viewings. Families are also motivated to close before the peak of summer to ensure that they have completed the move-in prior to the start of the new school year.
Learn More: The Best Time to Sell a Home in New Hampshire
3. Pricing your home
Obtaining a Comparative Market Analysis (CMA) is a crucial step that will allow you to ascertain the current value of your home. The CMA process looks at a range of factors that can determine how much your home sells for, by looking at similar properties in the local area. This will also include an analysis of current market conditions, which takes into account key metrics such as inventory levels and projected growth levels.
If you obtain a New Hampshire real estate through the Clever Partner Agents network, then they'll be able to prepare a CMA on your behalf — free of charge.
But if you're earlier in the process and just want a general idea of what your house is worth, a free online home value estimator is a great place to start. Enter your address below to see your estimated sale price, as well as useful local real estate market trends. Find out how much your house is worth now!
💰 How much is your home worth?
Discover the true value of your home with our Home Value Estimator!
Find My Home's Value
4. Preparing, marketing, and showing your home
Before you actually get to the point of listing your New Hampshire home for sale, there are a number of things you can do to ensure that your property is attractive to prospective buyers. At an absolute minimum, you should make sure that your property is clean and in a presentable manner.
You should also consider whether or not you can make any meaningful repairs and renovations that can add value to your home. This doesn't have to be anything too elaborate, as there are lots of improvements that can be made quickly and cheaply. This includes getting your carpets professionally cleaned, fixing a leaking roof or replacing tiered windows.
In order to maximize your property's potential in the New Hampshire buyers market, you should also consider getting professional photos taken, spend ample time creating a listing description and increase your home's online exposure.
Learn More: The Best Paint Colors For Selling A House
5. Fielding offers and negotiations
Once you're at the stage of listing your New Hampshire home for sale, you'll need to prepare yourself for dealing with offers. Don't forget, you might receive an offer that is less than you had hoped for, so a negotiation process might be necessary.
In most cases, you'll receive an offer in the form of a purchase agreement. This will stipulate the amount being offered, as well as how long the offer is on the table before it's null and void. You'll be under no obligation to accept an offer, and an experienced New Hampshire based real estate agent will be able to negotiate on your behalf if they believe the offer is below fair value.
Learn More: Real Estate Counter Offer Etiquette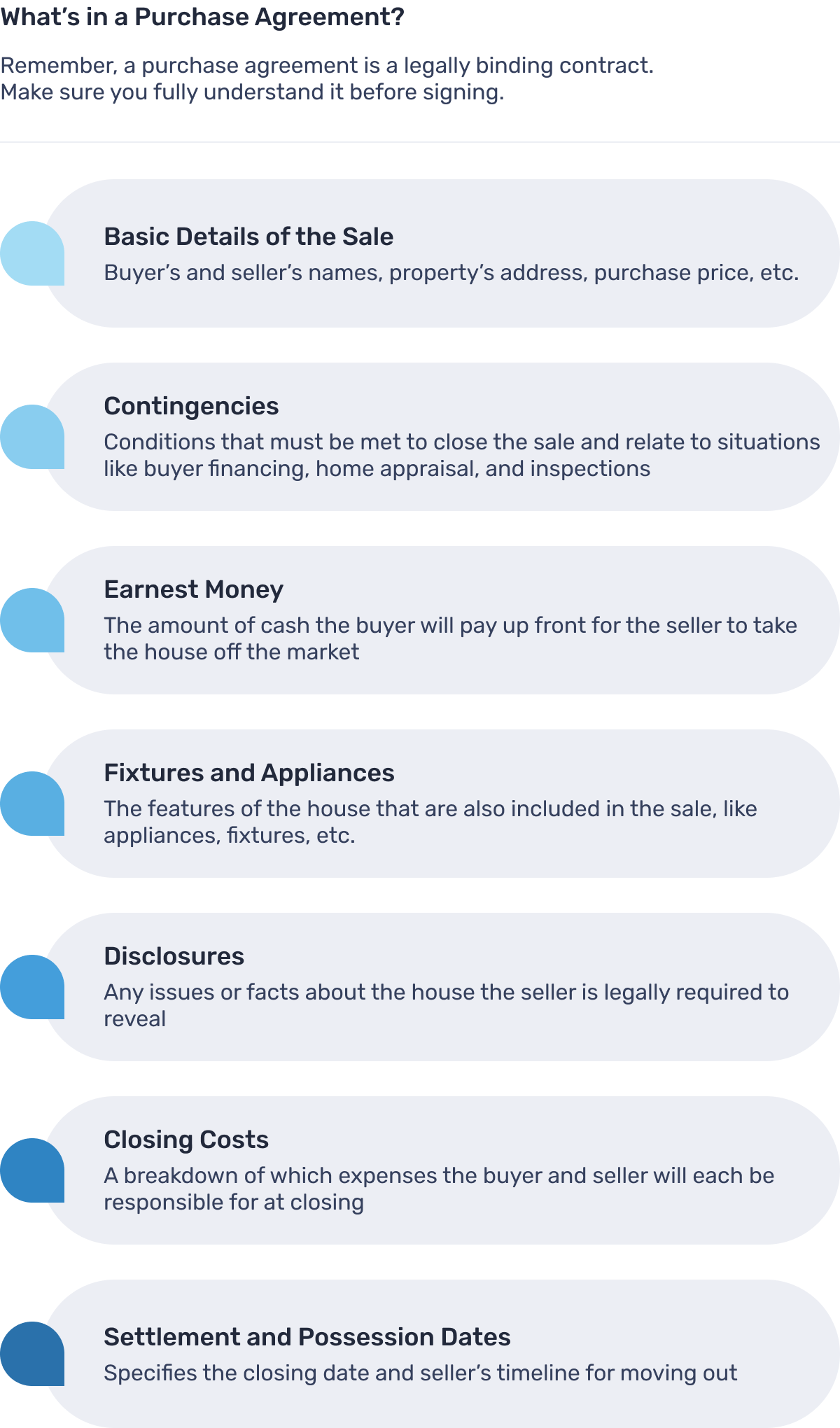 6. Appraisal and inspections
Once you've accepted the buyer's offer, it is likely that an appraisal will be performed. This is the process whereby an independent appraiser will inspect the home to make sure that the property is worth the amount that has been offered. It is important that you as the seller take the necessary steps to ensure that the appraiser values the home for at least the amount you have accepted.
Steps you can take could include keeping records of any recent repairs or renovations that have been made to the property, cleaning the house professionally, and hiring a home inspector. The home inspection process is particularly useful for you as a seller, as it will give you a heads up on whether or not any issues arise that you weren't aware of. You'll be able to fix the issues before the buyer's home inspector finds them.
Learn More: Can the Seller Back Out of Contract Before Closing?
7. Paperwork and required New Hampshire disclosures
When it comes to your disclosure obligations to the buyer, the process is a lot less stringent in New Hampshire. Although a local real estate agent will be able to guide you through the disclosure process, there are three key factors you need to be made aware of.
Legislation dictates that you'll need to provide information regarding a private water supply system, private sewage disposal system and your home's insulation system. In most cases New Hampshire homes will use public water and sewer systems, so you might not need to make a disclosure on these at all.
It's good to be familiar with all the documents you need to close on your home, but always consult your agent or attorney before signing or filing paperwork. A licensed professional should walk you through all the paperwork and ensure you have everything you need for your situation.
Forms and Documents for Selling a House in New Hampshire
Required for All Real Estate Sales in New Hampshire
2 Forms of ID
Copy of Purchase Agreement and Any Addendums
Closing Statement
Signed Deed
Bill of Sale
Affidavit of Title
Possible Additional Documents
Loan Payoff Information
HOA Forms and Guidelines
Survey Results or Survey Affidavits
Home Inspection Results
Proof of Repairs or Renovations
Home Warranty Information
Copies of Relevant Wills, Trusts, or Power of Attorney Letters
Relevant Affidavits (Name Affidavits, Non-Foreign Affidavit Under IRC 1445, etc.)
Closing Disclosure (for certain seller concessions)
Correction Statement and Agreement
New Hampshire Disclosure Forms
Seller's Property Disclosure Statement
Flood Zone Statement
Lead-Based Paint Disclosure
Learn More: Disclosure Requirements in New Hampshire
8. The closing process
The final stage of the end-to-end selling process is closing the deal. Before you can breathe a sigh of relief, make sure that you have a full understanding of the closing process.
In the state of New Hampshire, all stakeholders will meet at the closing table to sign the closing documents. This will include you as the seller, your attorney, the buyer, the buyer's attorney and the attorney for the buyer's lender, if there is one. As there will likely be hundreds of pages of legal documents to read and sign, this is an important part of closing the deal.
The closing process will also ensure that the buyer has paid all relevant fees and distributed them via the escrow. In terms of closing fees, it is likely that you'll be responsible for settling the costs associated with the transferring of titles, utilities, prorated taxes, and of course your real estate commission fees.
Learn More: How Much Are Closing Costs for the Seller?
Next steps: Sell your New Hampshire home and save thousands
Whether you're looking to list your New Hampshire home immediately or 6-12 months from now, it's never too early to start looking for an agent, getting advice, and making a plan.
Clever is here to help guide you through the home selling process — and save money along the way!
💰 Get a lower rate with a top local agent!
Want to find a top local agent without overpaying on realtor fees? Clever negotiates 1.5% listing fees with top-rated realtors from trusted brokerages like Keller Williams, RE/MAX, and Berkshire Hathaway.
Get guaranteed full service for a fraction of the 3% rate agents typically charge. Schedule a free, no obligation consultation with a top local agent today!
Top ways to sell your home in New Hampshire
Additional resources for New Hampshire home sellers
Related links