Do you want to get the best price for your home when you sell? Your home will need some repairs to get the most value. Pick your projects carefully, or you could end up overspending and not get the return you wanted. Let's find out here if a new furnace should be one of those projects.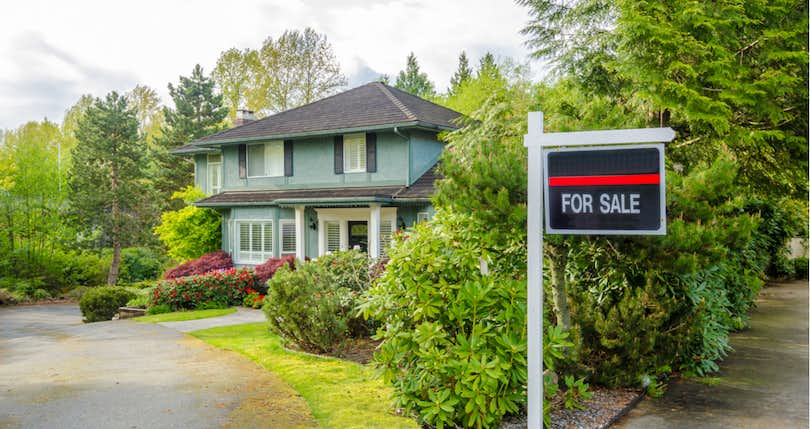 The average cost across the nation for installing a new furnace is $4,273. That's no small chunk of change.
To get the best price for your home there are a number of repairs that you will need to make. How much you'll have to spend depends on the current condition of your home.
Is a new furnace one of the projects you should undertake?
It depends on a few different factors — the condition of your current furnace being one of the big ones. Let's take a look at what you should consider when deciding to replace your furnace.
How to Tell the Condition of Your Furnace
The general consensus is that a furnace should last 15-20 years. However, there are a number of factors that can shorten — or lengthen — the life of a furnace.
The biggest one is how well you take care of it. A furnace that has been properly maintained since day 1 will last several years longer than one that only occasionally sees some love.
So how do you tell if your furnace needs some help? In general, if your furnace is having problems you'll notice something out of the ordinary.
It may smell funny or have trouble starting up. You might notice that your house doesn't seem to heat up like it used to. Or you may hear noises that it didn't use to make.
On a gas furnace, the pilot light should be blue. If it turns yellow you could be having a ventilation problem. Be careful because this could indicate that poisonous carbon monoxide gas is building up in your home. If your carbon monoxide detector is tripped, turn off the furnace, open the windows and call a professional.
But what if your furnace isn't showing any warning signs? Can you assume that it is in good shape? Not necessarily. The best way to know the exact condition of your furnace is to have a professional inspect it and perform any necessary routine maintenance.
Does a New Furnace Add Dollars to Your Sale Price?
This is probably your primary question. Is it worth putting the money into replacing your furnace before you sell your home?
Dollar for dollar, it's unlikely that a new furnace will raise your home's value enough to even pay for itself. But don't discount it just yet. A new furnace can facilitate the sale in other ways.
A new furnace is attractive to buyers. If your furnace is old and you're looking to sell quickly it might be a good idea to replace it. It may be the cherry on top that a buyer needs to put in an offer. Plus, if the inspection turns up a problem with the furnace — even a minor one — the buyer may use that to negotiate for a lower price.
Another factor to consider is the condition of the rest of your house. If your furnace is the only weak link in your home, it could be a deal-breaker for a buyer that wants a home in good condition. If the house needs other repairs or renovations anyway, an old furnace probably won't be much of a concern.
Selling Points of a New Furnace
If you're entering a buyer's market, you need every advantage you can get. A new furnace adds a few selling points that will help to give your home an edge over others in the area.
A new furnace assures buyers that they won't have to worry about it for a number of years. Plus, if you're replacing a rather old furnace, the energy-saving attributes of a new furnace are particularly attractive. If your target audience are millennial buyers, they are particularly drawn in by smart technology.
Other Considerations
Another thing to consider is how much longer you plan to live in the house. If you're looking at selling in a year or two and your furnace is getting tired, why not replace it now? You can enjoy the savings on your energy bills and get the sale-boosting benefits we've mentioned here.
You may even be eligible for rebates or tax breaks depending on the type of furnace you're replacing. That can help offset the cost of installation as well as net a higher sale price.
Expert Advice
As you can see, the repairs you should make to your home are highly dependent on your particular situation. The answer to whether you should replace your furnace can vary even for two houses in the exact same shape depending on your selling goals.
Thus, the best way to truly know what you should repair or replace when it's time to sell is to talk to an expert.
A knowledgeable real estate agent can advise you based on your particular situation. They will take into account the condition of your home, current market conditions, and your goals and offer you their professional opinion.
This advice is invaluable in finding the sweet spot between maximizing the value of your home and spending too much on repairs that don't pay off.
However, you don't want to give away too much of that profit in agent commissions. Let Clever connect you with a knowledgeable agent at a discounted price. You'll get the same great service for a fraction of the cost.
Fill out the online form to get started today!
Related Articles
You May Also Like