Getting ready to sell your house in Oregon? Our in-depth guide breaks the entire process down into 8 simple steps. Learn how to find a great agent, price your home, negotiate with buyers, breeze through closing, and more!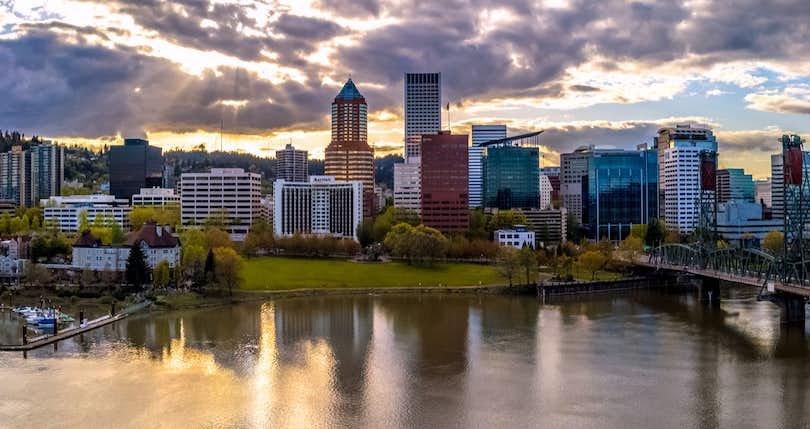 Now is a good time to be selling a house in Oregon! According to Zillow Research, property values in the Beaver State rose 2.54% in 2019, and are projected to rise a further 4.65% over the next year.
Of course, even the best Oregon properties will struggle to sell if you don't price the home properly, do a poor job of marketing it, or don't know how to handle the negotiations.
Read on to learn the eight steps to successfully selling your home in Oregon!
» MORE: Get a free, instant home value estimate now!
JUMP TO SECTION
1. Finding a Oregon realtor
Selling a home isn't easy. It's a high-stakes, complex transaction and requires a considerable amount of time and expertise to get a good outcome. If you're looking to sell your Oregon home for the best price — and minimize stress along the way — you need to find a top-rated real estate agent in your area.
The best Oregon listing agents know exactly what local buyers want and how to reach them. They'll offer expert advice, guidance, and support every step of the way, from the initial listing all the way through closing.
In fact, sellers who work with real estate agents net 33% more, on average, than those who list on their own. For a $360,141 home — the median home value in Oregon, according to Zillow — that's a premium of $118,847. In other words, hiring an agent is well worth the investment.
2. Deciding when to sell
Waiting for the right time to sell your home will make a difference to the attention a listing receives and the value of offers. It's important to take an expert's advice about when to enter the market so your property makes the biggest impact.
Best time to sell a house across the U.S.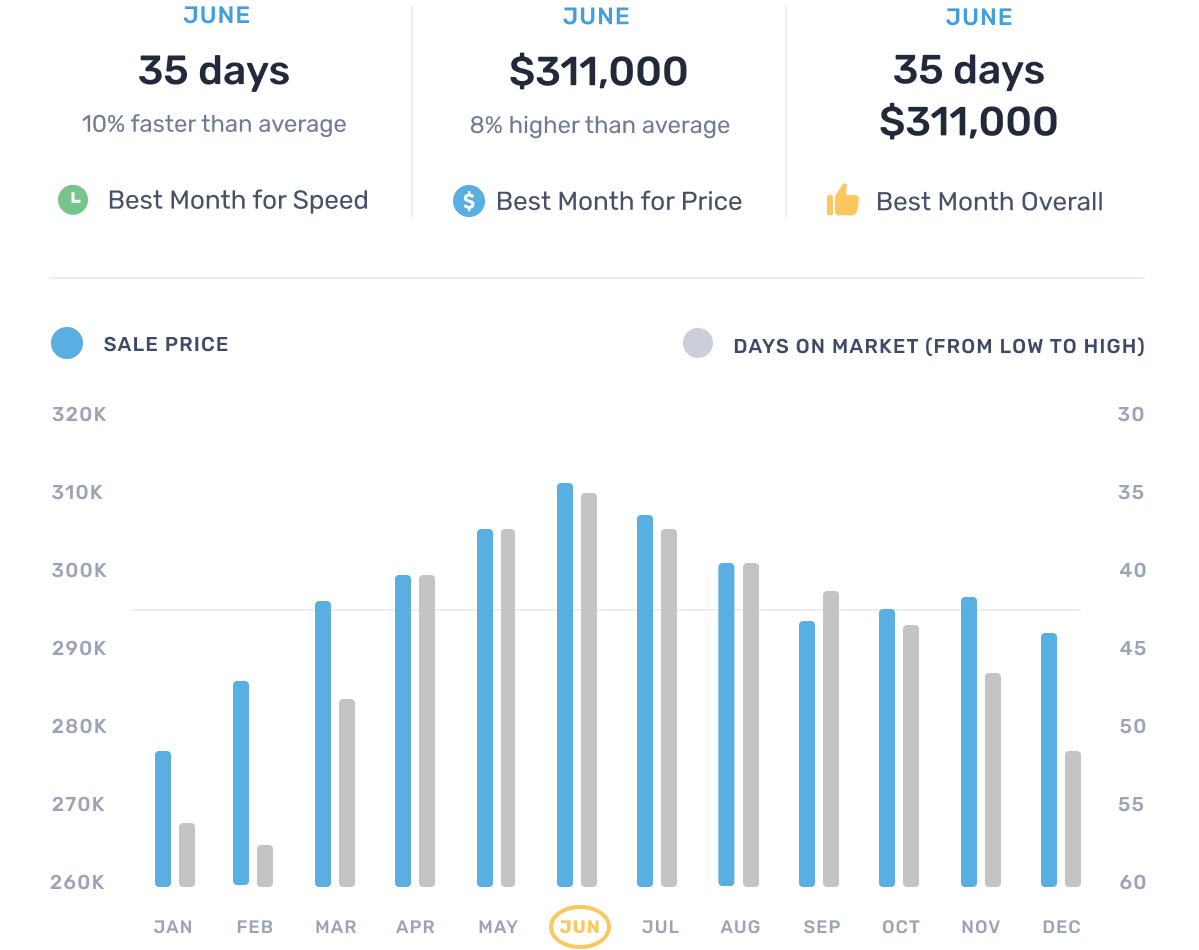 Source: 2019 Redfin Data Center
Best time to sell a house in Oregon
| | | | |
| --- | --- | --- | --- |
| Best Month to Sell for Speed in Oregon | June | 20 days on market | 11 days faster than average |
| Best Month to Sell for Price in Oregon | August | $361,000 median sale price | 2% more than average |
Here are the optimal times to list a home in Oregon:
July to August introduce the newest listings in major Oregon cities.
March to May are the most competitive months for potential home buyers.
July experiences another increase in buyers as families rush to find a property before the school year returns.
Listing during the busy spring season usually brings more offers, but an influx in inventory gives buyers more opportunities if your counter is unattractive.
Learn More: The Best Time to Sell a Home in Oregon
3. Pricing your home
When choosing the right price for your listing, a Comparative Market Analysis is a crucial resource. A Partner Agent in our network will perform a CMA for no cost to determine how your home's value stacks up to similar structures in the area.
A professional can precisely measure several factors that impact your property's asking price.
Overpricing your home may cause potential buyers to turn away before making an offer. Data from the National Association of Realtors reveals, before reaching out to an agent, 51% of buyers found a home to pursue online.
Due to this quick form of research, it's imperative your listing makes a substantial first impression.
But if you're earlier in the process and just want a general idea of what your house is worth, a free online home value estimator is a great place to start. Enter your address below to see your estimated sale price, as well as useful local real estate market trends. Find out how much your house is worth now!
💰 How much is your home worth?
Discover the true value of your home with our Home Value Estimator!
Find My Home's Value
4. Preparing, marketing, and showing your home
Since many buyers begin a house hunt online, painting an attractive digital persona of your property is necessary, but make sure it's just as presentable in person.
Prepare
Before you list your home, it's important to make it appealing to buyers looking for a move-in ready property. Major repairs like window damage, leaking pipes, and weakened roofs should be completed or you can expect to receive low offers that reflect the cost of renovations.
Consider hiring a professional cleaning service to ensure your home is in peak condition cosmetically. Inside, you should touch up paint, neutralize colors, and depersonalize the space.
Curb appeal is especially important as it will be the first thing a buyer notices when searching through listings and if they are inspired to see it in person. Make your entrance more inviting with a new door, shutters, and a fresh landscaping design.
Learn More: The Best Paint Colors For Selling A House
Market
In the rainy state of Oregon, buyers will be looking for homes with an updated roof, waterproof basements, and a sound foundation. To speak to the interests of home buyers in your market, these quality features should be displayed in your description and online photographs.
Another advantage of hiring a Clever Partner Agent is being showcased on a multiple listing service. An MLS is essentially a resource professional realtors use to discover listings their clients will be interested in. Once your property has been openly advertised on social media, an MLS, and home buying websites, you should decide how to show your house.
Learn More: 4 Cool Real Estate Technology Trends That Help Sell Homes
Show
Private showings with a realtor offer a more intimate and convenient experience. Installing a lockbox on your property gives your professional the opportunity to work with the schedule of potential buyers.
In some cases, an open house can be more beneficial. Inviting the public for a showing gives buyers a chance to view the property and mingle with shoppers to gauge the interest in a home and determine how quickly they should make an offer.
Learn More: Real Estate Open Houses: Do They Sell Homes Faster?
5. Fielding offers and negotiations
Having an agent on your side is crucial once offers begin rolling in. A home buyer will present a deal which typically includes:
Sales price and payment terms;
Amount of earnest money and time limit to accept or counter; and
Desired closing date and provisions regarding inspections.
Once an initial offer is made, you should decide if the proposal is acceptable. If not, it's important to disclose your dissatisfaction with your agent, and use their negotiation skills to counter.
After each party has agreed on the details, a purchase agreement should be drafted. This legal document protects home sellers by ensuring buyers meet their financial commitments before the chosen close date.
It will also hold sellers to obligations regarding repairs and list a deadline when either party may back out of the sale without repercussions.
Learn More: Real Estate Counter Offer Etiquette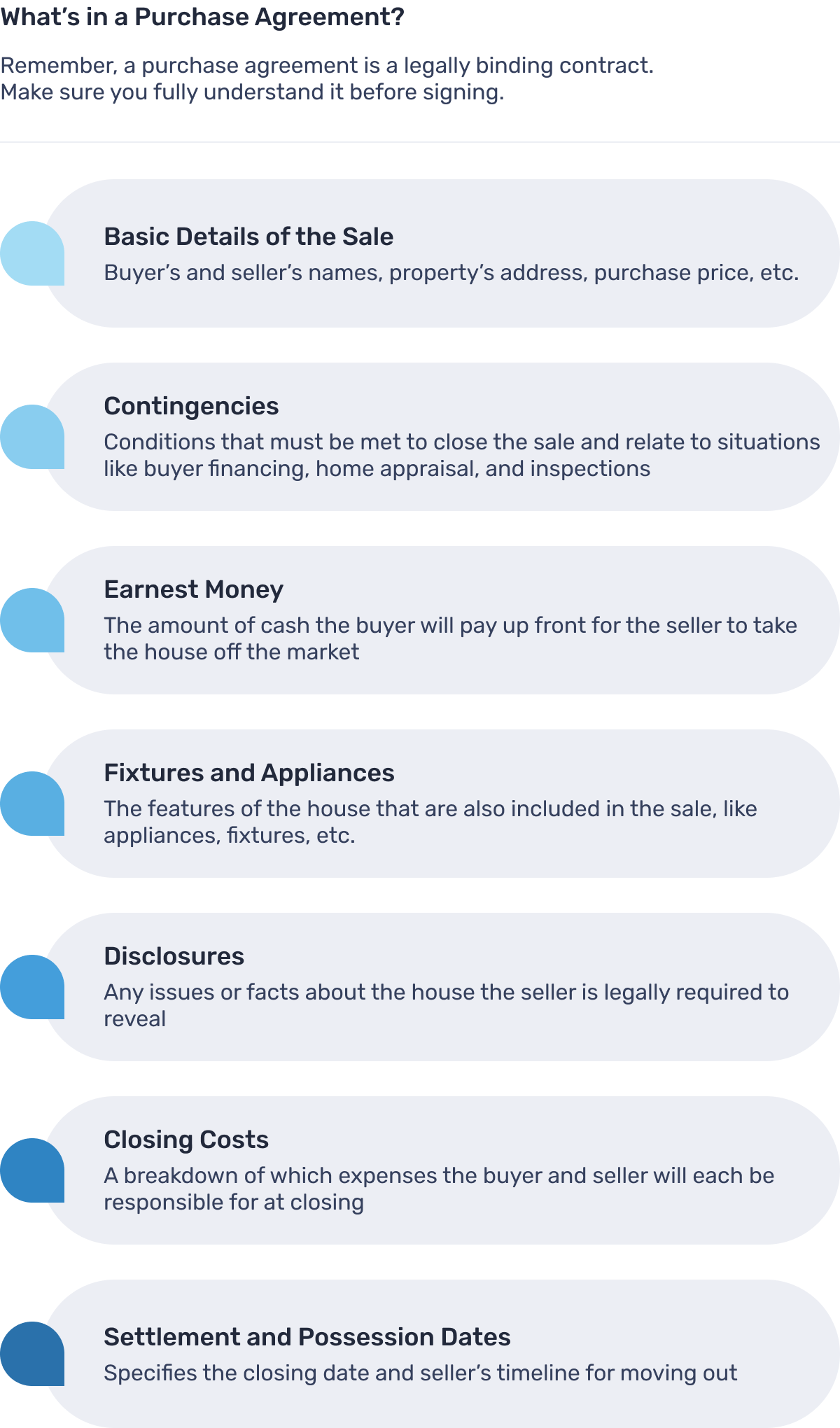 6. Appraisal and inspections
Before closing a deal, a home buyer will hire an appraiser or inspector to analyze the property. This cost is often their responsibility so it's typical to wait until after a seller has officially accepted an offer.
An appraiser is efficient in valuing a home by determining sales of similar properties, the local market, and the overall integrity of a structure. They are important to protect a lender when a purchase is financed.
Most offers are contingent on a home passing inspection from a licensed inspector. An expert will analyze the property for degrading conditions, integrity of electrical systems and plumbing, and ensuring a buyer won't encounter unexpected repairs.
It's likely that a proposal will be altered after a visit from these professionals, as they may discover imperfections that require immediate attention. It isn't uncommon for Oregon home buyers to request repairs caused by exposure to heavy rainfall. Make sure your roof, guttering system, and the foundation are in good condition before listing.
Learn More: Can the Seller Back Out of Contract Before Closing?
7. Paperwork and required Oregon disclosures
Oregon has laws in place to protect buyers from purchasing home with defects that are known to a seller. If you fail to disclose pertinent information, you may find yourself in a legal battle for damages or to rescind the sale.
Here are a few circumstances you must disclose to a buyer.
Structural information including a leaking roof, unpermitted additions, and electrical or plumbing defects;
Common interests like homeowners' association fees, and shared common areas; and
Title issues like easements and liens.
For the first time home seller, these mandates may be confusing. To avoid legal trouble, an experienced agent can guide you through the laws specific to your state.
Forms and Documents for Selling a House in Oregon
Required for All Real Estate Sales in Oregon
2 Forms of ID
Copy of Purchase Agreement and Any Addendums
Closing Statement
Signed Deed
Bill of Sale
Affidavit of Title
Possible Additional Documents
Loan Payoff Information
HOA Forms and Guidelines
Survey Results or Survey Affidavits
Home Inspection Results
Proof of Repairs or Renovations
Home Warranty Information
Copies of Relevant Wills, Trusts, or Power of Attorney Letters
Relevant Affidavits (Name Affidavits, Non-Foreign Affidavit Under IRC 1445, etc.)
Closing Disclosure (for certain seller concessions)
Correction Statement and Agreement
Oregon Disclosure Forms
Seller's Property Disclosure Statement
Flood Zone Statement
Lead-Based Paint Disclosure
Learn More: Disclosure Requirements in Oregon
8. The closing process
The final step of the home selling process is closing, which in Oregon, is typically 30-40 days after an agreement is official.
Before sitting down with an escrow agent or title company, home buyers have the opportunity to perform a final walkthrough of the property. Once they agree that required repairs have been completed and a home's condition is as promised, both the seller and buyer will meet together with a closing agent to complete the process.
There are numerous costs associated with closing. In Oregon, most fall on the shoulders of a home buyer. On average, the fees are between 2% and 5% of the purchase price and cover appraisals, home inspections, property surveys, and recording fees to the city.
Sellers usually pay the listing agent's commission, which is usually around 3%. But Clever has a network of agents that will charge only 1.5%, which could save you a lot.
Learn More: How Much Are Closing Costs for the Seller?
Next steps: Sell your Oregon home and save thousands
Whether you're looking to list your Oregon home immediately or 6-12 months from now, it's never too early to start looking for an agent, getting advice, and making a plan.
Clever is here to help guide you through the home selling process — and save money along the way!
💰 Get a lower rate with a top local agent!
Want to find a top local agent without overpaying on realtor fees? Clever negotiates 1.5% listing fees with top-rated realtors from trusted brokerages like Keller Williams, RE/MAX, and Berkshire Hathaway.
Get guaranteed full service for a fraction of the 3% rate agents typically charge. Schedule a free, no obligation consultation with a top local agent today!
Top ways to sell your home in Oregon
Additional resources for Oregon home sellers
Related links