Getting ready to sell your house in Nebraska? Our in-depth guide breaks the entire process down into 8 simple steps. Learn how to find a great agent, price your home, negotiate with buyers, breeze through closing, and more!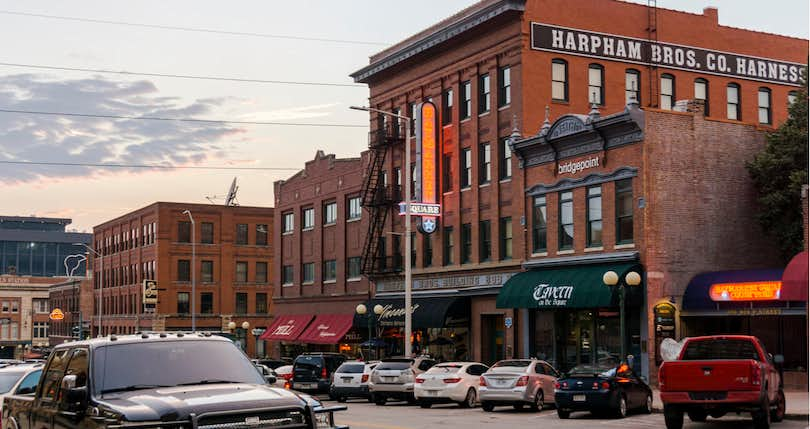 Now is a good time to be selling a house in Nebraska! According to Zillow Research, property values in the Cornhusker State rose 4.48% in 2019, and are projected to rise a further 4.65% over the next year.
Of course, even the best Nebraska properties will struggle to sell if you don't price the home properly, do a poor job of marketing it, or don't know how to handle the negotiations.
Read on to learn the eight steps to successfully selling your home in Nebraska!
» MORE: Get a free, instant home value estimate now!
JUMP TO SECTION
1. Finding a Nebraska realtor
Selling a home isn't easy. It's a high-stakes, complex transaction and requires a considerable amount of time and expertise to get a good outcome. If you're looking to sell your Nebraska home for the best price — and minimize stress along the way — you need to find a top-rated real estate agent in your area.
The best Nebraska listing agents know exactly what local buyers want and how to reach them. They'll offer expert advice, guidance, and support every step of the way, from the initial listing all the way through closing.
In fact, sellers who work with real estate agents net 33% more, on average, than those who list on their own. For a $172,619 home — the median home value in Nebraska, according to Zillow — that's a premium of $56,964. In other words, hiring an agent is well worth the investment.
2. Deciding when to sell
Sale prices can greatly fluctuate significantly due to a variety of different factors. Seasonality greatly influences your home's price point.
Housing inventory also plays a key role in determining your home's listing price. If there are scarce options available to home buyers, this benefits you as the seller because your house is more in demand.
Best time to sell a house across the U.S.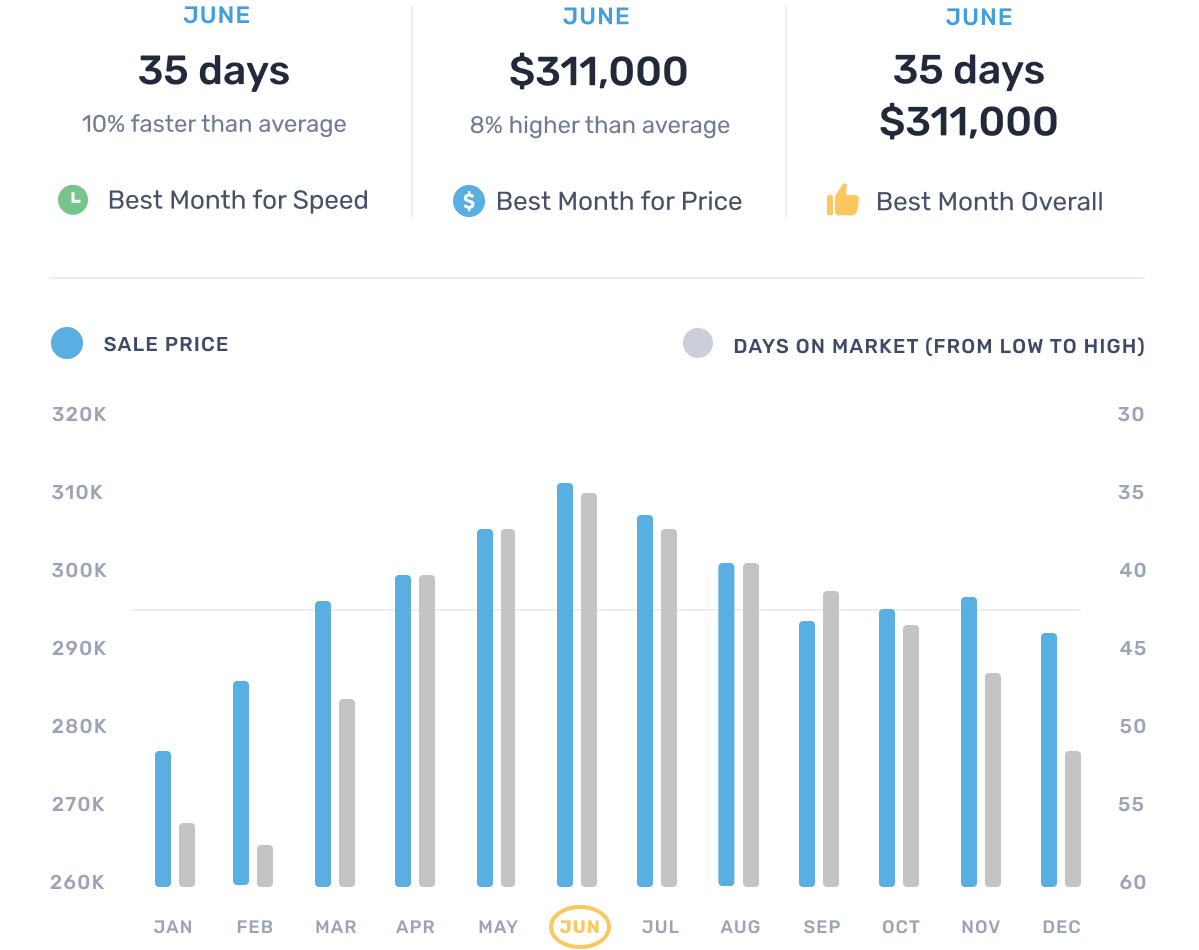 Source: 2019 Redfin Data Center
Best time to sell a house in Nebraska
| | | | |
| --- | --- | --- | --- |
| Best Month to Sell for Speed in Nebraska | June | 8 days on market | 9 days faster than average |
| Best Month to Sell for Price in Nebraska | June & July | $205,000 median sale price | 6% more than average |
Since Nebraska is known for having extreme seasons, June is when home buyers are out and about before the scorching heat kicks in mid-summer.
Home buyers in Nebraska stray away from searching for their next home in the icy frigid winters they experience. Due to this factor, demand for your Nebraska home will be lower in the colder months. If you are able to wait until late spring or early summer, you could wind up with a better deal for your Nebraska home.
In Nebraska, housing inventory is pretty tight. In fact, only about one in every 184 housing units in the entire state were for sale in any given month. So what's the big hold up in housing inventory? Nearby farmland in Nebraska is so valuable that farmers aren't always willing to sell.
You may want to consult with your real estate agent to determine if this inventory scarcity can get you a higher asking price.
Learn More: The Best Time to Sell a Home in Nebraska
3. Pricing your home
Pricing is a major factor when trying to attract potential buyers for your property. If you price too high, your home may find yourself staggering on the market. On the reverse side, if you price too low, you may wind up short-changing yourself in the final deal.
In order to set a competitive price for your home, we highly recommend taking a close look at current market conditions in your area of Nebraska, and take a look at the recent performance of similar properties in your neighborhood.
The Competitive Market Analysis, or CMA, is a great resource and tool when selling a home. It can be used to help determine the list price of the house to give you an upper hand in getting the most for your property.
Typically, a CMA is prepared by your real estate agent — and as an extra perk, Clever Partner Agents provide this service for free. During your home assessment, they will examine factors such as your home's style, square footage, number of bathrooms, and your home's location.
Although this can be accomplished over the phone, it will be more effective for your realtor to come to your house for a more accurate assessment.
But if you're earlier in the process and just want a general idea of what your house is worth, a free online home value estimator is a great place to start. Enter your address below to see your estimated sale price, as well as useful local real estate market trends. Find out how much your house is worth now!
💰 How much is your home worth?
Discover the true value of your home with our Home Value Estimator!
Find My Home's Value
4. Preparing, marketing, and showing your home
Make All Necessary Renovations to Your Home
Since Nebraska experiences beautiful weather in the spring and summer months, home buyers in the state are looking for a great backyard to lounge around in. Before listing your house, you might find it worthwhile to invest in some minor repairs outside.
Do you have a fence lining your backyard that could use a fresh coat of paint? That's an easy fix that won't break the bank. Or maybe it needs a bit more work done than that; replacing an old, worn down fence might not sound like an expense you want to deal with, but could make all the difference when selling your home.
You'll also want to do a careful inspection of your grill, patio furniture, playground equipment, and any other items that buyers may come in contact with. Make sure there isn't any damage or anything potentially hazardous, such as loose screws or sharp edges that could hurt anyone.
Summer is an ideal time for Nebraska residents to relax and enjoy their yard and the outdoors with friends and family, so make sure to make any necessary home repairs before potential buyers look at your property.
Learn More: The Best Paint Colors For Selling A House
Advertise Your Property's Web Listing
In addition to making minor repairs and renovations to your home, you will also want to have a thoughtfully crafted web listing for your property; this will help to gain buyer's interest on your home. Make sure to get professional photos of your house taken, and write up a great property listing description.
Once your site listing goes live, it's time to maximize its visibility online; add your listing to the local MLS, blast it on you social media channels, and advertise your home on other listing portals and realtor websites. If you're struggling for inspiration, your real estate agent can surely give you some pointers here; be sure to get their opinion.
Show Your Home to Potential Buyers
Before you show your home to potential buyers, it's important to stage it to reflect your property's best attributes. If you just redid your backyard deck, make sure the outdoor furniture compliments the updates you made. It might also help to open the blinds to all windows overlooking the outdoors so they have a nice view of your gorgeous backyard.
You want potential buyers to feel welcome during private showings of your home. They may be guests in you house now, but think about this: they could end up being its next owners. Make them feel at home as much as possible.
You could try leaving a bowl of candy or fresh treats by the front doors for potential buyers to snack on when they first arrive. Graciously welcome them into your home before leaving them alone to view it on their own.
In addition to private showings, open houses are also great for generating buyer interest on your property. Sunday afternoons are a prime time to hold an open house and typically run for a minimum of two hours.
Before you schedule an open house, be sure to check the weather forecast; it should come as no surprise that you'll receive more buyer leads during sunny weather. People tend to stay indoors during the rainy days, so keep that in mind when choosing the perfect day.
5. Fielding offers and negotiations
By this point, you might have found an interested buyer for your property. You're one step closer to closing — but you're not over the threshold just yet. Once a potential buyer has submitted an offer on your home, you have the option to propose a counteroffer if you find that revisions are needed.
The counteroffer process can go back and forth for quite some time until you reach an agreement, or one party or the other quits and ends negotiations. A buyer can also authorize his or her agent to accept delivery of the signed offer.
If the buyer's agent's name isn't entered and the box remains unchecked, the offer won't be considered delivered until the buyer physically receives it. Be wary; that time period could push the contract into expiration. This is why many agents prefer to receive delivery on behalf of their buyers.
And we can't forget one major point: as the seller of the property, you are by no means obligated to respond to an offer. If the offer is extremely low or comes with unreasonable contingencies, you can either turn down the offer, or ignore it entirely.
Getting multiple offers when you sell your home surely seems exciting; before you throw a victory party, it's best to consider all parts of every offer thoroughly. This includes price, contingencies, and ability to close. You can successfully handle multiple offers on your house and sign the best contract by taking all of this into consideration.
Learn More: Real Estate Counter Offer Etiquette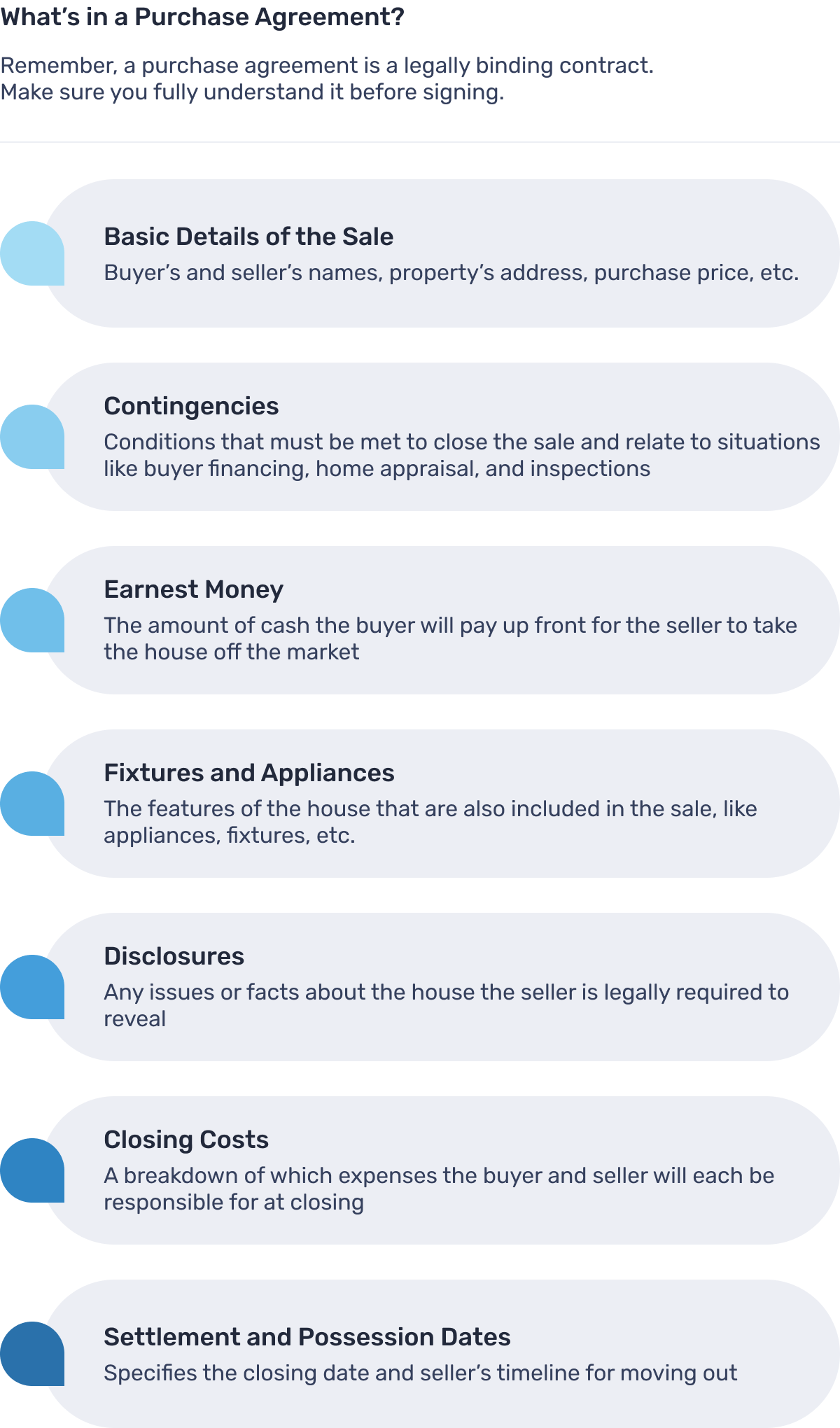 6. Appraisal and inspections
Appraisals are a vital aspect of the home buying process. A real estate appraisal establishes a property's market value; the likely sales price it would bring if offered in an open and competitive real estate market.
Appraisals are detailed reports compiled by licensed appraisers. An appraisal is the only valuation report a lender considers when deciding whether to lend the money. In some instances, the buyer pays for the appraisal at the time of the loan application. Other times, the appraisal fee is added to the settlement statement and paid at the closing table.
At this point, Nebraska home buyers meet with the bank to start the loan process that includes an appraisal. They'll review inspection results and negotiate for repairs or compensation. Presuming a good outcome of the negotiations, you wait on the bank appraisal results.
In Nebraska, when the appraisal comes back, the bank decides if they're moving forward with the loan, or not. If not, the buyer may need to come up with the extra cash to make the purchase, or negotiate with you (the seller) to adjust the sale price.
Learn More: Can the Seller Back Out of Contract Before Closing?
7. Paperwork and required Nebraska disclosures
Disclosures are a series of written statements that are made by the seller about the condition, situation, and environment surrounding the property they are selling. Each state has its own standard form that is used to make disclosures, but they generally cover any material defects with the house or surrounding area that the seller wants "built-in" to the price a buyer expects to pay.
Disclosures are a great way to tell buyers what they should know about the property before they make their purchase.
In the state of Nebraska, the buyer reviews and signs off on any disclosures. These disclosures vary based on property type, but often include factors like known flaws with the property, prior improvements or repairs, and potential environmental hazards.
A mandatory form called a seller property disclosure statement is provided by the seller on or before the day the contract is signed. Even though it's mandatory (unless the type of property is exempted), sellers may see this as a benefit for themselves; under the belief that buyers will build these pre-disclosed facts into the contract price.
If the house was built before 1978 in Nebraska, a specific EPA-mandated lead paint disclosure will also be required, stating whether or not the seller has knowledge of any lead paint present on the property.
Aside from disclosures, there's a lot of paperwork that goes into selling a house. It's good to be familiar with all the documents you might need to close on your home, but always consult your agent or attorney before signing or filing paperwork.
Forms and Documents for Selling a House in Nebraska
Required for All Real Estate Sales in Nebraska
2 Forms of ID
Copy of Purchase Agreement and Any Addendums
Closing Statement
Signed Deed
Bill of Sale
Affidavit of Title
Survey Results
Possible Additional Documents
Loan Payoff Information
HOA Forms and Guidelines
Home Inspection Results
Proof of Repairs or Renovations
Home Warranty Information
Copies of Relevant Wills, Trusts, or Power of Attorney Letters
Relevant Affidavits (Name Affidavits, Non-Foreign Affidavit Under IRC 1445, etc.)
Closing Disclosure (for certain seller concessions)
Correction Statement and Agreement
Nebraska Disclosure Forms
Flood Zone Statement
Lead-Based Paint Disclosure
Learn More: Disclosure Requirements in Nebraska
8. The closing process
In Nebraska, the closing process itself generally takes place at one table; either at the office of a lender, attorney or title company. Buyers sign all documents related to their loan and the transaction itself. After all documents are signed and payments exchanged, buyers generally take possession of the keys after the deed is recorded unless a separate agreement has been reached to allow the seller to stay in the property for a period after closing.
The attorney or title company performs a title search (if they haven't already) as part of the preparation for closing. This will determine if there are any liens or assessments on the title. Provided the title is deemed 'clear,' the closing proceeds as scheduled, and the attorney or title company issues a title commitment.
All paperwork for changing the title/ deed and title insurance is prepared. A final closing date is then confirmed with all parties. A final cash figure for what a buyer needs to bring to the closing in the form of a cashier's check is then calculated. This is based not only on mortgage closing costs, but other factors like property taxes and utilities paid to date by the seller.
Then, a final walkthrough will often be performed up to the day before closing to verify the property is in the same condition it was when the process began (provided it's agreed upon in the contract.)
At the closing, or settlement, table, the buyer (and seller) sign all closing documents, including the HUD-1, and the final loan documents. The buyer pays the remaining funds on their down payment to the attorney or a representative of the title company who is acting as the settlement agent via certified funds.
The representative from the title company or attorney will then record the transaction and deed with the appropriate municipality. Finally, the buyer receives the keys and, unless indicated differently in the contract, officially takes possession of the property.
Learn More: How Much Are Closing Costs for the Seller?
Next steps: Sell your Nebraska home and save thousands
Whether you're looking to list your Nebraska home immediately or 6-12 months from now, it's never too early to start looking for an agent, getting advice, and making a plan.
Clever is here to help guide you through the home selling process — and save money along the way!
💰 Get a lower rate with a top local agent!
Want to find a top local agent without overpaying on realtor fees? Clever negotiates 1.5% listing fees with top-rated realtors from trusted brokerages like Keller Williams, RE/MAX, and Berkshire Hathaway.
Get guaranteed full service for a fraction of the 3% rate agents typically charge. Schedule a free, no obligation consultation with a top local agent today!
Top ways to sell your home in Nebraska
Additional resources for Nebraska home sellers
Related links