The five best flat fee MLS Wisconsin companies | Hidden costs | Other ways to save on your sale | FAQs
Whether you're selling a shotgun home in Madison or a cabin in the Northwoods, paying 6% in realtor fees is a lot.
That's why some sellers use a flat fee MLS Wisconsin company to list their home on the multiple listing service (MLS) — the main place where realtors find homes to show their clients — in exchange for a small one-time fee.
What's the catch?
Less support: You manage your own sale — without a full-service agent to handle pricing, photography, paperwork, and negotiations.
Lower sales price: For sale by owner (FSBO) homes usually sell for significantly less than homes sold by agents — 6% less on average.
You still pay a buyer's agent fee: 88% of buyers work with an agent — who still needs to get paid. In Wisconsin, you're on the hook for 2.13% to 2.97% of the final sale price.
If you want to save on fees but aren't ready for a do-it-yourself experience, Clever can match you with a full-service real estate agent who works for a low flat fee of 1.5%.
Clever is the best alternative to the full DIY approach if you're in Wisconsin! You'll save thousands on listing fees, while still getting the support you need to sell your home fast AND for top dollar.
» SAVE: List with a full-service agent for just 1.5%
If you're still interested in finding flat fee MLS listing options in Wisconsin, read on! We've reviewed the best (and worst) services in The Badger State.
The 5 best flat fee MLS Wisconsin companies*

Best For
Sellers looking for an all-in-one listing package
Pros:
The listing package comes with professional photographs of your property.
You'll get a list of recent comparable sales and listings in your area to help you price your property.
Cons:
The website isn't clear about the number of photos you can add to your listing.
This service is currently only available in Columbia, Dane, Dodge, Gree, Iowa, Jefferson, Rock, and Sauk counties.

Best For
Inexperienced sellers looking for extra broker guidance
Pros:
The broker will sit down with you to talk through comparable properties and discuss the best price for your listing.
The package includes marketing materials like a yard sign, lock box, property brochure, and showing scheduling.
A professional photographer will come take photos of your property that you can use for your listing.
Cons:
This flat-fee MLS company currently only serves Sheboygan, Fond Du Lac, Manitowoc, Calumet, Outagamie, and Winnebago counties plus the Appleton metro area.

Best For
Budget-conscious sellers who need a simple, affordable listing
Pros:
Your listing comes with all the state seller's disclosures that you'll need.
You can pay a little more to post up to 25 photos on the MLS instead of the standard six.
Cons:
Flat Fee Realty doesn't offer any pricing or contract assistance.
The company won't be your listing broker. Instead, they'll refer you to a New Jersey-based broker who will list your property. If you have problems or questions, you'll end up talking to two companies instead of just one.

Best For
Sellers looking for a lot of a-la-carte options
Pros:
You can fill out, sign, and submit all your seller's paperwork on the Houzeo app.
When you enter your address, Houzeo auto-fills publicly available data about your property.
Houzeo lets you buy additional services like contract reviews, agent showings, and professional showings a la carte.
Cons:
You have to pay extra for pricing assistance — several local competitors offer this for free.
You're limited to 10 free changes for price, status, and description in their two most popular packages. Most competitors offer unlimited free changes.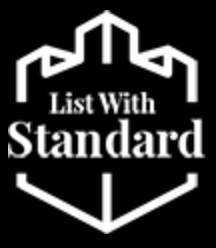 Best For
Sellers who expect their homes to sell quickly
Pros:
The base package allows up to 25 photos. A lot of companies include 10 or fewer photos for a basic listing.
You'll get a lot of help from the broker with things like pricing, coordinating showings, and general guidance if you go with the Gold Listing package ($599).
Cons:
The basic listing is only a three month term. This could be fine in hotter markets but many homes could take longer to sell.
You have to pay extra to add open houses to your listing with the basic package.
Flat fee MLS Wisconsin companies by city
You'll also find some smaller flat fee MLS Wisconsin companies that specialize in particular cities. These uber-local companies are more likely to offer flexible service packages and bring more area expertise than the big guys.
Every Wisconsin flat fee MLS service is different. Always make sure to read the fine print when evaluating offerings to make sure you're getting a fair deal.
Flat fee MLS companies in Madison
We found that flat fee MLS companies in Madison are more limited in their offerings. Many of the services we reviewed don't have a lot of add-ons. You can expect to pay around $300 for a basic listing and about $500 for a more comprehensive package.
» EXPLORE: The Best Madison Flat Fee MLS Companies
Flat fee MLS companies in Appleton
Flat fee MLS companies in Appleton offer many options for listing packages. You can find listing packages between $250 and $500, with a lot of options for add-on services like professional photography.
» EXPLORE: The Best Appleton Flat Fee MLS Companies
Flat fee MLS companies in Milwaukee
We found a lot of variety in Milwaukee flat fee MLS companies, with some offering basic listings for $250 and others offering more comprehensive services for up to $550.
» EXPLORE: The Best Milwaukee Flat Fee MLS Companies
Some companies claim to offer flat fee MLS services but charge hidden fees at closing. We've even seen some companies that claim to offer a free MLS listing only to charge you a percentage of the sale price at closing.
These predatory practices could cost you thousands of dollars when you expect to pay only a few hundred.
Always make sure to read the fine print for any service. Look out for "closing fees" or "admin fees" that you'll owe the broker in addition to an upfront flat fee.
Further, some flat fee MLS companies offer à la carte services like photography, paperwork help, and a yard sign. These services can reduce some of your DIY work, but watch out. These add-ons can add up!
At a certain point, you may be better off finding a full-service agent who charges a clear and upfront discounted rate.
💰 Incredible savings, none of the DIY
Selling your home is difficult, even with a flat-fee MLS company to handle your listing. Add in hidden fees, a la carte services, and premium service tiers, and you'll save a lot less than you planned, but still be stuck with most of the work.
There's a better option. Clever pre-negotiates lower listing fees with top agents in your area. You still save on commission, while getting the support of a full-service agent.
Clever partner agents offer full-service support for a fraction of the traditional cost: a 1.5% listing fee instead of the typical 2.5-3%
Choose from the best local agents representing top regional and national brokerages, like Keller Williams and Century 21
Ready to find real estate agents who can help you save thousands on your sale? Enter your zip code below to get started!
What are the alternatives to using a flat fee MLS Wisconsin service?
Discount and flat fee real estate agents
A discount real estate broker will list your property for as little as 1% — but keep in mind that you usually still have to pay a 2.6–3% buyer's agent fee.
We've reviewed four national and regional discount brokers that operate in Wisconsin.
In Wisconsin, Clever offers low rates, with an added advantage: Clever lets you compare multiple agents from major brands like Keller Williams, Century 21, and RE/MAX.
Clever matches home sellers like you with pre-vetted, full-service agents for only a 1.5% listing fee. That's half the rate agents typically charge, letting you keep thousands more in your pocket when your home sells.
Your Clever agent will handle everything for you, helping you accurately price your home, get high-quality photography, negotiate with prospective buyers, and complete paperwork.
You'll pay only a little more than you'd pay a flat fee MLS service, but you'll save hours of effort by not having to do everything yourself!
💰 Get a lower rate with a top local agent!
Want to find a top local agent without overpaying on realtor fees? Clever negotiates 1.5% listing fees with top-rated realtors from trusted brokerages like Keller Williams, RE/MAX, and Berkshire Hathaway.
Get guaranteed full service for a fraction of the 3% rate agents typically charge. Schedule a free, no obligation consultation with a top local agent today!
Selling without an MLS listing
It's always possible to try selling your house by owner without listing on the MLS. But this makes sense only if you already have a potential buyer lined up.
That's because not listing on your local MLS means not getting the most effective exposure for your property. MLS listings are posted to every major real estate website. Plus, real estate agents access MLS listings to find properties for their clients.
If you don't secure an MLS listing, you'll be limited to sites like Craigslist and Facebook Marketplace and relying on a yard sign.
Frequently asked questions about flat fee MLS Wisconsin companies
How much do flat fee MLS services cost in Wisconsin?
Typically, you can expect to pay about $300-500 for a flat fee MLS listing in Wisconsin. However, we've seen basic plans for as low as $250 and more comprehensive services that charge as much as $550.
Do I still need to pay the buyer's agent commission?
We strongly recommend offering a commission to the buyer's agent. This will incentivize agents to bring their clients to your home. With a flat fee Wisconsin MLS broker, you'll still save money by not paying commission to a listing agent (typically 2.70% to 3.54% of the sale price).
How much to offer a buyer's agent is up to you, but their commission in Wisconsin typically ranges from 2.13% to 2.97%.
How do I sell by owner in Wisconsin?
Wisconsin real estate laws require sellers to disclose all important information about their property, including:
Building and safety information
Utilities
Environmental information (like erosion, noise pollution, and whether it's in a flood plain)
Sewer and wastewater treatment
You'll make these disclosures by filling out the Real Estate Condition Report. Potential buyers will review this document to make sure the property is free of deal-breaking flaws. You can either get this form from your listing broker or download it directly from the Wisconsin state legislature.
What is the best flat fee MLS listing service in Wisconsin?
One of the best flat fee MLS services in Wisconsin is Madcity Homes. In addition to offering an MLS listing, Madcity Homes provides professional photos and a comparable sales summary to assist with pricing. Other good flat fee MLS Wisconsin companies are Wisconsin Flat Fee Homes, ideal for sellers who want some broker assistance, and Flat Fee Realty, suitable for sellers looking to save money. See which other flat fee MLS services are the best in Wisconsin!
How do I get access to the MLS in Wisconsin?
You can access the multiple listing service (MLS) in Wisconsin by using either a real estate agent or a flat fee MLS company. A flat fee MLS package includes an MLS listing and usually some additional services, such as a yard sign, legal forms, and marketing materials. However, you may have to pay extra for these services, either as add-ons to your plan or as part of a premium flat fee service. Learn more about flat fee MLS listing services in Wisconsin!
What is a flat fee MLS company?
A flat fee MLS company posts your for-sale property to the local MLS on your behalf. Aside from these companies, only licensed real estate agents can post to the MLS. Posting to the MLS allows a lot of buyer's agents to view your listing. However, if you go with a flat fee service, you won't get the same range of real estate services that you would with a listing agent. If you need assistance with pricing, buyer negotiations, or seller forms, you may want to use a real estate agent instead. Learn more about what a flat fee MLS listing service is.
Related links