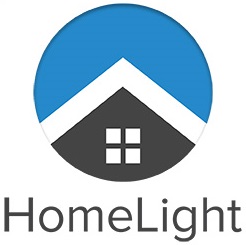 💲 Listing Fee
Standard rate (2.5-3%)
⚡ Avg. Customer Rating
⭐⭐⭐⭐⭐
✍️ Editor's Take
✔️ Pros
❌ Cons
🏆 Reviews
HomeLight is an excellent tool for finding a great local agent quickly. However, it offers zero built-in commission savings for sellers or buyers.
Get a list of local real estate agents in as little as two minutes
One of the largest agent networks in the industry makes it less challenging to find an agent who specializes in short sales and other non-traditional sales
Optional Trade-In program makes it easier to buy a new house if you need to sell your current one first
No built-in savings for home sellers or buyers
No minimum qualifications for partner agents, so quality may vary between locations
As of 8/23/2023, HomeLight has an average customer rating of 4.6 across 1,178 reviews on Google, Sitejabber, and the Better Business Bureau.
Bottom line: Is HomeLight right for you?
HomeLight could be right for you if you just want a fast, easy way to find a realtor.
But it's not the best fit if you also want:
A guarantee you'll work with a top realtor
Commission savings
Any realtor can join HomeLight's network, so you might not get the best real estate agent for your transaction. And unlike the competition, HomeLight doesn't offer any savings.
To find a top realtor and save, try a competing service with better value. Clever, for example, vets all of its partner agents, many from name-brand brokerages like Keller Williams and RE/MAX. And it offers a low listing fee of 1.5%, potentially saving you thousands of dollars.
💰 Get matched with top agents near you, save thousands in realtor fees!
HomeLight reviews summary
HomeLight mostly gets positive reviews from customers, with an overall rating of 4.6/5 based on 1,178 total reviews.
The company gets top marks for its online platform, which is intuitive and easy to use. HomeLight also has a huge network of real estate agents, so you can usually find a local real estate agent without much trouble.
However, its partner agents don't have to meet any quality criteria, so you might not get matched with a top agent. And it doesn't offer savings for home buyers or sellers.
HomeLight is a decent option for finding real estate agents near you. But if you want savings and matches with the best real estate agents, you're better off choosing another company.
What is HomeLight?
HomeLight is a free online service that helps sellers and buyers find local real estate agents.
When you sign up on HomeLight's website, you'll get a list of local real estate agents within minutes. HomeLight bases these agent matches on factors like your location, target price range, and your desired sale timeline.
You can set up interviews, compare options, and choose the best fit — or, if you don't like any of its recommendations, you can walk away. Like all agent matching services, HomeLight is free and there's no obligation.
In addition to its agent matching service, Homeight has several other services for sellers and buyers, including HomeLight Simple Sale, a cash buyer program.
How does HomeLight work?
HomeLight's agent matching service is relatively straightforward, but unlike other companies, HomeLight won't provide you with discounted real estate fees. Instead, agents compete with other real estate agents based on performance, and you choose the real estate agent who makes sense for you.
The process when using HomeLight's agent matching service is similar for both buyers and sellers:
Enter information about the property you want to sell or buy via HomeLight's website, such as your target price range and your timeline for selling or buying.
You'll instantly get a list of up to three qualified agents. You can choose to stick with these or request additional agents, in which case two more matches will be displayed immediately.
Review your matched agents using the "View Details" menu, which displays information including:

Their brokerage
Number of homes they've sold in your area
Years of experience
Total number of HomeLight clients they've helped buy or sell a home
Achievements, such as if they are top negotiators or sell quickly
A map of properties each agent has helped a client buy or sell in your area

Usually, within a few hours, a HomeLight concierge will contact you via email and phone to discuss your matches. They can also send more agent matches.
You can arrange to speak with any of these HomeLight partner agents by phone, email, or through HomeLight's direct messaging platform — although chances are most of them will have already tried to contact you right after you sign up.
How much does HomeLight cost?
HomeLight will match you with a real estate agent for free, but it won't actually save you any money. If you're selling, you'll still have to cover the listing agent's commission when your house sells, just as you would if you found your agent on your own. Realtor fees vary by market, but the current nationwide average commission rate is 5.49% of the purchase price.
Also, some of HomeLight's other offerings — like HomeLight Trade-In — do charge fees.
So, while HomeLight doesn't cost you anything extra, it doesn't save you money either. This is a big drawback, given that several of its competitors offer the same free agent matching service and built-in savings.
» LEARN: How to get lower realtor fees
HomeLight.com vs. top competitors

💲 Listing Fee
1.5% ($3,000 min.)
💰 Buyer Savings
Cash back after closing
⭐ Avg. Customer Rating
5/5 (2,735 reviews)
✍️ Editor's Take
Pros
Cons
Reviews
Locations
Clever is a quick, easy, and free way to find a top-rated local agent. And, unlike many similar companies, Clever pre-negotiates big discounts on your behalf, so you can save thousands without sacrificing on service.
Clever is a free, nationwide agent matching service that partners with full-service local agents from conventional brokerages like Keller Williams, Century 21, and RE/MAX.
You get multiple agent matches so you can interview several, compare marketing plans, and choose the best fit.
Clever pre-negotiates low rates on your behalf — you get full service for just a 1.5% listing fee ($3,000 minimum).
If you buy with Clever, you can get cash back to help pay for your move.
You may not get matched with an agent from your preferred real estate brokerage.
Agents may not provide premium services like drone photography and professional home staging.
As of 11/6/2023, Clever has a 5.0 out of 5 rating on Trustpilot, based on 2,589 reviews.
Clever has pre-negotiated low commission rates with top agents in all 50 states and Washington, DC.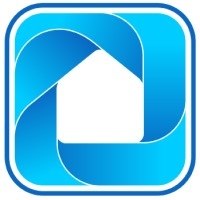 Ideal Agent
💲 Listing Fee
2% ($3k minimum fee)
⚡ Avg. Customer Rating
⭐⭐⭐⭐⭐
✍️ Editor's Take
✔️ Pros
❌ Cons
🏆 Reviews
Ideal Agent can match you with a local realtor who sells a lot of homes. But although it pre-negotiates discounted listing fees, you can save twice as much with competitors like Clever.
Agents in network must meet strict quality standards
Pre-negotiated listing fees of 2% (or $3k for homes under $150,000)
2% listing fee is less than the national average, but it's not the best rate out there
No built-in savings for buyers
Only matches you with a single agent
As of 3/28/2023, Ideal Agent has an average customer rating of 4.9, based on 6,254 reviews across Google and Trustpilot.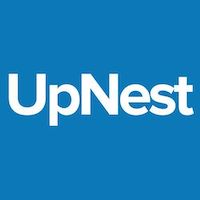 UpNest
⚡ Avg. Customer Rating
⭐⭐⭐⭐⭐
✍️ Editor's Take
✔️ Pros
❌ Cons
🏆 Reviews
UpNest has agents compete for your business, which often results in you getting a discounted rate. But savings aren't guaranteed and you will usually find a better rate with competitors like Clever.
Agents compete for customers, which often results in slightly discounted rates
Customer dashboard is easy to use and provides lots of each information about each agent
Savings are not guaranteed and are often only a little better than the national average
Agent quality and coverage varies, with smaller markets having fewer options than big cities
As of 10/13/2023, UpNest has an average customer rating of 4.6, based on 6,641 reviews across Better Business Bureau, Google, Facebook, and Shopper Approved.
Key Takeaway:
HomeLight can be a better option than finding an agent on your own. But several top competitors offer the same free service, plus better customer support and built-in savings.
You'll find better commission savings elsewhere
HomeLight's biggest drawback is the lack of savings for home sellers. If you find your agent through HomeLight, expect to pay market rates for realtor commission: a 2.5–3% listing fee, plus a 2.5–3% buyer's agent fee. Clever, Ideal Agent, and UpNest all offer savings.
Of the top alternatives, Clever offers the best rate. Sellers get pre-negotiated 1.5% listing agent fees — about half the typical rate HomeLight sellers pay. Ideal Agent's listing agent fee is 2%, and UpNest's is usually 2% or higher. That's better than HomeLight, but still more than Clever.
Clever also offers built-in savings for home buyers with cash back after closing.
HomeLight's agent matches lag the competition
HomeLight's fully automated matching process is fast but spotty. When our mystery shoppers requested local realtors outside of major metro areas, the suggested HomeLight agents were often from a nearby city instead of the desired area.
We recommend brands with a more personalized agent matching process. For example, Clever also uses data and automation to move quickly. But its Concierge Team reaches out before making matches. The team learns about your situation and goals, then handpicks agents for you to ensure you get the right real estate agent for your needs.
HomeLight's larger agent selection doesn't count for much
HomeLight's agent network is the largest of our top picks (by far). But that doesn't necessarily translate into any tangible benefits. We expected HomeLight to have better selection in less densely populated areas, but when testing this, our mystery shoppers saw no difference in agent quality between HomeLight (28k total agents), Clever (19k), and UpNest (14k).
Other brands get you more value
Our recommendation: Start with the brand that gets you the most savings (Clever), then work your way down the list to Ideal Agent and UpNest. Sign up for HomeLight only if those companies can't find you a good agent.
If you really want to try HomeLight, it's worthwhile to request agent matches from the discount brands too. They're all free to use, and there's no obligation to list with any of the agents they send you. If a brand like Clever finds you an agent you like, you could save thousands of dollars.
👋 Find top agents for less!
Match with top-rated agents from brand-name brokerages, like Keller Williams and RE/MAX. Sellers get a pre-negotiated 1.5% listing fee. Buyers can get cash back after closing!
Clever's service is 100% free, with zero obligation. Interview as many agents as you like until you find the perfect fit — or walk away at any time.
Our experience with HomeLight
We didn't want to rely only on third-party HomeLight reviews. Instead, we mystery shopped HomeLight and 10 of its competitors to compare agent quality, savings, and customer experience.
Overall, we give HomeLight a rating of 2.5 stars out of 5. Here's how our HomeLight review breaks down:
Agent quality: 3/5
Coverage: 5/5
With a network of over 28,000 agents, HomeLight covers way more of the country than just about any of its competitors. That's good news if you live in a rural area where other agent matching services may have limited coverage.
And if you're planning on moving from one state to another, HomeLight's large agent network allows it to potentially match you with recommended agents in both states.
HomeLight's network also means you get more options. Its algorithm uses the information you provided during signup to immediately match you with up to three local agents.
If those agent matches don't seem right for you, you can immediately request and receive an additional two matches, giving you up to five matches in total. That's more than most other agent matching services offer.
Agent screening and qualifications: 1/5
We rank HomeLight poorly for how it screens agents. Essentially, any agent can join HomeLight's network. Unlike other agent matching services, HomeLight doesn't require agents to meet any performance criteria.
As a result, its agent network varies in quality, and its large size needs to be taken with a grain of salt. With so many agents, you'll find great ones on HomeLight, but also lackluster ones.
Matching quality: 3/5
HomeLight's matching quality is a mixed bag. We found that the quality of agent matches on HomeLight is usually pretty high, largely thanks to HomeLight's algorithm. When making a match, HomeLight's algorithm takes many factors into account, including:
Price range
Geographic area
Number of transactions
Average sale price vs. average listing price
Prior reviews
Average days on the market
Success rate with previous HomeLight referrals
You'll usually get paired with agents who are not only local but have closed many transactions in the area as well.
That said, we think HomeLight's agent matching process relies too much on its algorithm. While a concierge will contact you immediately afterward to review those matches — and potentially suggest different ones — the fact that the concierge doesn't first verify whether those matches are a good fit is a drawback.
We prefer services that combine data with human oversight to help you find the right agent. After all, a realtor may look good on paper, but that doesn't necessarily mean they're a good fit for you.
Savings: 0/5
Buyers and sellers will both be disappointed by HomeLight's lack of savings. In most cases, you'll pay the full listing fee for your realtor, usually 2.5–3% of the purchase price, depending on your local market. That's the same rate you'd pay if you found an agent on your own.
Companies like Ideal Agent and Clever, in contrast, pre-negotiate discounts with their partner agents on your behalf. With Ideal Agent, the listing fee is 2%, while for Clever it's just 1.5%.
There's also no discount or rebate on the buyer's agent commission with HomeLight. The buyer's agent commission is typically around 2.5–3%. So you're looking at a total commission of 5–6% — again, the same as if you'd found an agent without the help of HomeLight.
Customer experience: 3.5/5
Customer service: 2/5
HomeLight is a mixed bag in terms of customer service for both buyers and sellers. We give points to HomeLight's representatives, who were generally knowledgeable and helpful.
However, we were far less happy with the volume of communication we received. Simply put, we were bombarded with emails, calls, and text messages after signing up, both from HomeLight representatives and the agents we were matched with. While it is normal for an agent matching service to try to contact you — and many customers prefer it — HomeLight takes "communication" to a whole new level.
Our mystery shoppers tended to get more calls, emails, and texts from HomeLight than other similar services. And HomeLight was the only company that made it difficult to unsubscribe from their emails.
Ease of use: 5/5
We found HomeLight.com to be fast and easy to use. You'll get your agent matches almost instantly and keep track of them through your HomeLight online dashboard.
We like that the dashboard is intuitive and provides a lot of useful information about your agent matches. For example, you can view matches from the main dashboard page and view agent information, including:
Years of experience
Number of homes sold in your area
Achievements
A map showing their recent sales
If you want more information, you can read agent bios and additional sales data via their profile.
Your dashboard also includes additional features, like:
A message center where you can contact HomeLight and your matched agents
An option to try out HomeLight's Simple Sale service
A section to keep track of the progress of your home sale or purchase
While a nice dashboard isn't nearly as important as finding a great real estate agent, it is a nice touch and makes the process of selling or buying a house a tiny bit less stressful.
What is HomeLight Simple Sale?
HomeLight Simple Sale — sometimes referred to as HomeLight Cash Offers — is a free service that helps you sell your house directly to a property investor or flipper. You submit basic info about your home, such as its age and condition, and HomeLight compiles multiple preliminary cash offers so you can compare and choose the best one.
Most cash buyers will then conduct an in-person inspection. If any issues come up during the inspection, the final offer may be lower than the initial cash offer.
HomeLight Simple Sale reviews online are generally positive, with no major customer complaints. Overall, customers like how easy it is to sell their homes for cash. Note, though, that you likely won't sell your home for the best possible price — one of the major drawbacks of selling to any cash buyer.
That said, HomeLight Simple Sale may be a good choice if you:
Need to sell your house fast: This is common if you're in pre-foreclosure, moving for work, selling an inherited property, or going through a divorce. A cash offer closes faster.
Are looking to sell as is: If your home needs significant repairs but you're unable or unwilling to fix it up before listing, it's often easier to sell directly to a cash buyer.
» MORE: 12 Best Companies That Buy Houses for Cash
How much will HomeLight Simple Sale pay for my home?
When you sell directly to a property investor or flipper for cash, you'll typically get 30–50% less for your home than you would by listing it. These buyers often need to invest in repairs and upgrades to make a profit during the selling process, so they usually pay way less than market value.
You're free to use a seller's agent when selling directly to a cash buyer through Simple Sale, but doing so doesn't reap many benefits. A seller's agent can advise you about what your home is worth and how long it would take to sell, which is useful information regardless of whether you sell to a cash buyer or list it on the market.
If you can't decide between selling to a cash buyer or going with an agent, Clever Offers can help. Your Clever agent can request offers from cash buyers on your behalf. For comparison, they'll also give you an expert opinion on your home's open market value.
Compare cash offers now!
Compare offers from top cash buyers to the sale price you'd get with an agent.
HomeLight reviews: What customers say
We dug through hundreds of HomeLight reviews to discover what customers had to say about their real estate services. Here's what we found they liked best about their real estate journey with HomeLight and where they felt the company could do better.
What customers like about HomeLight
According to many HomeLight reviews, many customers were pleased with their agent matches. They generally found that their agents met expectations and helped make the real estate transaction easier and less stressful.
Some customers also liked how easy HomeLight's website was to use and how they were able to easily compare agents.
What customers didn't like about HomeLight
While most HomeLight reviews online are positive, some customers felt like HomeLight failed to match them with top real estate agents. HomeLight's real estate agent marketplace is large. Almost any agent can join it, so it's not surprising that some local agents failed to live up to customers' expectations.
One of the most common complaints was about the volume of communication customers received from HomeLight and its agents. Many customers felt bombarded by emails, texts, and phone calls after signing up. Some complained about difficulties unsubscribing from HomeLight's emails, a problem we also experienced.
Is HomeLight legitimate?
Yes, HomeLight is a legitimate company and is accredited by the Better Business Bureau (BBB).
HomeLight real estate is the largest agent matching service in the U.S. and a licensed brokerage in California. All agent matching services are legally required to have an active brokerage license.
| HomeLight at a glance | |
| --- | --- |
| Headquarters | San Francisco, CA |
| BBB rating | 4.4 |
| Year founded | 2012 |
| Agent network size | 28,000+ |
How does HomeLight make money?
HomeLight is a licensed real estate brokerage that makes money through its agent matching service by charging its partner agents a referral fee. Agents compete within a large marketplace. Whenever a HomeLight agent helps a HomeLight customer finalize the sale or purchase of a home, HomeLight gets a cut of the agent's commission.
All agent matching services make money through referral fees. It's how these companies can provide a no-cost service to buyers and sellers.
In addition to referral fees, HomeLight makes money through several other real estate service offerings, like HomeLight Simple Sale, HomeLight Home Loans, and HomeLight Trade-In.
Why do agents work with companies like HomeLight?
Top-performing real estate agents partner with (and pay) companies like HomeLight because it's an easy, low-risk way for them to attract new business and close more deals.
While agents make less on each transaction because they pay a referral fee, they can increase their total number of transactions — and potentially make more money in the long run.
✍️ Editor's note: You may wonder if an agent is less motivated to provide you with high-quality service when HomeLight is taking a cut of their fee. HomeLight guards against this risk by taking customer satisfaction into account when making agent matches. If an agent isn't performing well, there's a good chance the company will decrease the number of clients it sends their way. This incentivizes agents to provide excellent service.
Who is HomeLight best for?
HomeLight is best suited for sellers and buyers who want to choose a traditional real estate agent quickly and aren't concerned about savings. You won't save money by going with HomeLight, but you'll get matched with agents almost instantly.
HomeLight might also be a good option if you live in a rural area where similar companies have less coverage. Due to HomeLight's massive agent network, it's far more likely to match you with an agent no matter where you live.
But with other agent matching services, you can get a great agent while paying a lot less. With Clever, for example, you get matched with top real estate agents, but you pay a listing fee of just 1.5%, potentially saving you thousands of dollars in commission.
» MORE: See how Clever can help you save
FAQ
Does HomeLight cost money?
What is HomeLight commission?
Does HomeLight buy homes?
Does Google own HomeLight?
No, Google doesn't own HomeLight. HomeLight is its own company headquartered in San Francisco, CA.
Is HomeLight an iBuyer?
No, HomeLight is not an iBuyer since it doesn't buy houses itself. It does, however, offer a service called HomeLight Simple Sale which allows you to sell to a cash buyer, similar to working with an iBuyer.
Related links
Methodology
Our team of mystery shoppers spent hundreds of hours testing HomeLight and other agent matching services. Using the data we compiled, we compared HomeLight with competitors across three categories: agent quality, savings, and customer service. We weighted agent quality most heavily, which covers factors like coverage, screening criteria, and the quality of agent matches with mystery shoppers. We assigned equal weight to the savings and customer service categories.