Customer reviews | Is it legit? | How it works | Pros & Cons | Top alternatives | Info for real estate agents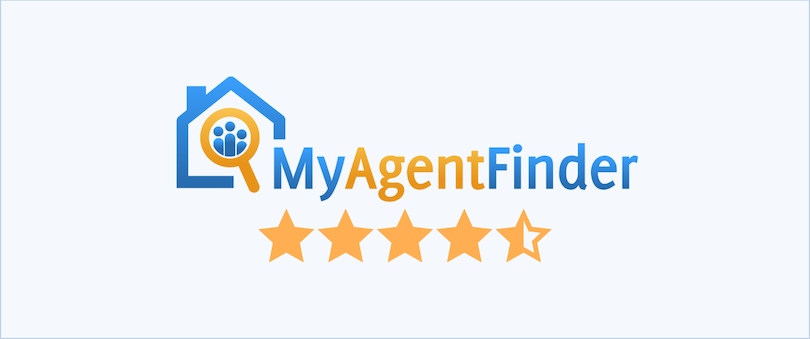 ✍️ Editor's take: MyAgentFinder's free service can help you find a real estate agent fast. But some competitors offer better technology and value, like built-in savings.
What is My Agent Finder?
MyAgentFinder is a nationwide service that matches you with local real estate agents from conventional brokerages like Berkshire Hathaway and Century 21.
MyAgentFinder's agent matching service is free to use and there's no obligation. So if you're on the hunt for a realtor, there's no risk in giving it a try. If you don't like any of the agents it matches you with, you can always just walk away.
But MyAgentFinder isn't the only company offering this service. Some of its competitors offer the same agent matching service plus built-in commission savings. That's something MyAgentFinder doesn't do.
Clever Real Estate, for example, matches you with top local agents, too — but it also pre-negotiates reduced listing fees on your behalf, saving you up to 50% on realtor commission.
» SAVE: List with a top local agent for just 1.5% at closing
Clever and its mystery shoppers spent nearly 1,500 hours researching real estate agent matching services to deliver the best reviews in the industry. Our reviews are continuously updated to ensure you have the latest information to inform your decisions.
Keep reading to learn more about MyAgentFinder and how it stacks up against the competition. If you're an agent considering partnering with MyAgentFinder, we've got you covered, too.
👍 What we like about MyAgentFinder:
Service is fast and pretty easy to use
Concierge Team was helpful and responsive
Agent Matches were solid in higher population area
👎 Where MyAgentFinder misses the mark:

No built-in savings benefits for sellers or buyers!
Company isn't very transparent about criteria for agents in its network
Struggled to match us with agents in more rural areas — some were 1hr+ away from our submitted address
Other agent matching services offer better tech experience
Is MyAgentFinder legit?
Yes, MyAgentFinder is a legitimate company that helps home sellers and buyers find real estate agents in all 50 U.S. states. According to its website, the company has matched over 224,000 customers with agents since launching in 2012. However, unlike other companies, it doesn't net you discounted commission fees.
The company doesn't employ its own agents, but is a licensed real estate brokerage in South Carolina. Holding this license allows MyAgentFinder to collect fees from the agents it partners with for referring them business, which is how it makes money.
MyAgentFinder, at a Glance
Avg. customer rating
4.8 (486 reviews)
BBB rating
N/A - not accredited
Year founded
2012
Agent network size
40,000
Generally, customers seem pleased with MyAgentFinder. However, all of its reviews appear on Shopper Approved, which excludes reviews from people who didn't end up working with an agent they found through the service. Just know that these reviews skew positive, because negative experiences likely aren't being captured.
How does MyAgentFinder work?
You sign up by entering some basic info about your sale or purchase on the MyAgentFinder website
Within minutes, you get an automated text message to confirm your cell phone number
MyAgentFinder uses the information you provided at sign up to find agents nearby who seem like a good fit for your sale or purchase
As each agent confirms they're available to take you on as a client, MyAgentFinder will introduce you via text message
You'll get between 1-3 Agent Matches, depending on your preferences and coverage in your area
Once you've been introduced, you can set up interviews to compare your options
You can choose to sign with one of the agents, request additional Agent Matches, or simply walk away — there's no obligation
» LEARN: How MyAgentFinder works for real estate agents
📱 You can't use MyAgentFinder without a cell phone!
MyAgentFinder's agent matching process is managed entirely via SMS text message, which means you CANNOT use the service without a cell phone.
Unlike some of its competitors, MyAgentFinder offers no online customer portal or dashboard where you can view your agent matches, manage communications, and track your progress
In fact, we struggled to find a customer service number to call on MyAgentFinder's website, which made it difficult to get phone support when we needed it.
How much does MyAgentFinder cost?
MyAgentFinder's agent matching service is completely free. But the agents you get matched with are not.
If you use MyAgentFinder to find an agent to sell your home, chances are you'll still have to have to cover the full realtor commission fee at closing. Rates vary, but 5-6% of the final price is typical (note: buyers typically don't have to worry about realtor commission fees).
Unlike some of its top competitors, MyAgentFinder doesn't negotiate discounted rates on your behalf. This is a big drawback!
You could find a top-rated local listing agent through Clever, for example, get full service and support, and save up to 50% on commission fees.
Match with top local agents, save thousands on commission
Try our free agent-matching service! Clever will get proposals from the top agents in your area — and negotiate discounted 1.5% listing fees (half the typical rate).
How does MyAgentFinder make money?
MyAgentFinder makes money by taking a portion of the commission its partner agents earn on customers that found them via MyAgentFinder's platform. This is called a "referral fee" and is how every major agent matching service operates.
This type of referral fee-based business model works in your favor!
First, it allows MyAgentFinder to not charge you for its service, which is pretty great 🎉
Second, it incentivizes the company to match you with a great agent. MyAgentFinder doesn't get paid if you decide to not sign with one of its partner agents, so it's in MyAgentFinder's best interest to present you with quality agents who are a good fit for your needs.
Why do agents work with companies like MyAgentFinder?
Agents invest a lot of time, energy, and money into finding new clients. An agent matching service like MyAgentFinder helps make that process less expensive and time consuming.
MyAgentFinder uses digital marketing to attract prospective customers, then passes them along to the agents. That's work that agents would otherwise have to do themselves.
The agents get a steady stream of new business at zero upfront cost (they only pay a referral fee if a deal actually closes). And they just have to agree to share a percentage in exchange for that introduction.
Now, instead of spending time and money searching for new clients, the agent can focus more of their energy on the thing that actually makes them money: closing deals.
Should I work with MyAgentFinder?
On the one hand, there's no real reason not to give MyAgentFinder a try. In theory, the more agents you interview, the better chance you have of finding the perfect one for the job. And because MyAgentFinder is a free, no-obligation service, there's no risk or downside to trying it out — if you don't like the agents, you can just walk away.
Our Team did find that most of MyAgentFinder's matches were on point, its Concierge Team was helpful and responsive, and the process was definitely fast and easy.
On the other hand, there are several similar services that can also match you with top local realtors — but objectively offer more built-in benefits than MyAgentFinder.
In particular, MyAgentFinder falls short in three important areas:
Subpar user experience and technology
No apparent quality control for agent network
No built-in savings as part of its service
We recommend checking out some of its top competitors to get more value out the gate. But if you're interested in finding out a little more about MyAgentFinder's service, we've got you covered.
Our Team read through hundreds of customer reviews, did extensive research, and mystery shopped the service ourselves. Here's what we discovered — good and bad.
👍 Quick and easy agent matching process
After we signed up on the MyAgentFinder website, we got our confirmation text within minutes and the first Agent Match usually came through in a matter of hours.
While the tech didn't blow us away — it's an entirely text message-based system — the whole thing ran smoothly. It was pretty easy to figure out and manage the process.
Our take? Definitely faster and easier than finding a real estate agent on your own.
👍 Customer service was fast and responsive
We found MyAgentFinder's Concierge Team to be very helpful and responsive throughout the agent matching process. When we had questions or concerns, they responded quickly and addressed them fully.
This type of proactive Concierge support is definitely a plus. Some competitors run an entirely automated agent matching process with no proactive customer support — or at least not from a human. It was definitely nice to have someone checking in and answering our questions promptly as they came up.
🚨 24/7 support?
MyAgentFinder's Concierge Team communicates primarily by text message. We had a hard time getting through when we tried calling the office. On its website, MyAgentFinder claims to offer 24/7 support, but we were unable to reach anyone outside of normal business hours. We discovered that MyAgentFinder's actual hours are 8am to 6pm PST, M-F.
👍 MyAgentFinder uses your data carefully
With MyAgentFinder, you decide how many Agent Matches you want. MyAgentFinder only shares your info with an agent once they've accepted you as a potential new client. And once the number of agents you've requested have confirmed, they stop sharing out your info.
In other words, you probably won't get hit by a tidal wave of unsolicited emails, phone calls, and texts from agents (and other real estate service providers) trying to win your business.
In our experience, many other companies share your information with agents — and third-party providers — almost immediately after you sign up.
These annoying and relentless phone calls tend to be the biggest customer complaint for several similar services, like Zillow Premier Agents and HomeLight.
👎 Technology lagging behind other similar services
We touched on this earlier, but we weren't a fan of MyAgentFinder's text message-only based process. Some other agent matching services offer intuitive online dashboards where you can view your Agent Matches as they come in, which is a little easier to manage.
It also struck us as odd that we had a hard time getting through someone from MyAgentFinder on the phone when we wanted to talk to someone in person. Most agent matching services offer multiple channels for customer support, like text, email, phone, and chat.
MyAgentFinder also didn't send through any useful info to help us choose between agents. Most brands will share performance stats, links to profile pages, short bios, specializations, etc. This saves you time when it comes to narrowing down your options.
👎 Lack of quality control for agent network
Not all agents in MyAgentFinder's network are necessarily top-performing agents.
MyAgentFinder claims to have a network of over 40,000 agents. However, they don't list minimum qualifications for agents to join their network.
Our research shows that agents only need to have a valid real estate license and their broker's permission to join. So, it's likely that the company's agent network contains both inexperienced and underperforming agents.
MyAgentFinder's lack of quality control for agents struck us as a bit of a red flag. This is a key benefit of most agent matching services!
The best brands have strict criteria for the agents they work with. So when you get your Agent Matches, you're picking the best fit from a list of already great options.
MyAgentFinder doesn't seem to have that quality control mechanism in place — at least not in a clear or transparent way. Though it's worth noting that the agents MyAgentFinder matched our mystery shoppers with did seem legit and experienced.
👎 Spotty agent coverage can yield bad matches
When we mystery shopped MyAgentFinder, we received several matches for agents based more than 30 miles away from our properties.
We signed up with two different properties: one in a Midwestern city and the other in a smaller suburb on the east coast, and saw similar results for both.
Some of our Agent Matches were relatively close. But when we checked the agents' Zillow profiles, we found several hadn't handled any transactions in our target markets, specifically.
Remember, don't assume MyAgentFinder — or any service, for that matter — will match you with the best agents in your area or for your specific situation 100% of the time.
We recommend using multiple agent matching services (they're free, after all) to give yourself the best chances of finding a good fit.
👎 No built-in commission savings
MyAgentFinder will match you with some local realtors for free — but the value stops there! Some of its top competitors offer that same free agent matching service, but also negotiate commission savings on your behalf.
Two examples are Clever and Ideal Agent. Both companies will match you with top-rated, full-service agents from major brokerages, but you'll pay a pre-negotiated reduced listing fee.
Ideal Agent offers 2% listing fees. Clever offers full service for 1.5%. Clever buyers can also get cash back after closing.
All other things being equal, we recommend working with the brands that can find you a great agent AND net you the most possible value. If savings are important to you (they are for most people), opt for the brands that offer them as a built-in part of their service.
Better agents, lower rates, zero hassle.
Try Clever's free service. Match with top local agents, choose the best fit, save thousands.
MyAgentFinder reviews from real customers
MyAgentFinder reviews are generally positive. It has an average customer rating of 4.8 based on 486 total reviews.
🚨 Online reviews can be misleading!

Shopper Approved — which houses all of MyAgentFinder's online reviews — is a platform companies use to solicit reviews from "verified customers." Importantly, this excludes people who may have signed up but didn't end up working with a MyAgentFinder agent because of a poor match or negative experience.

While that doesn't mean that the reviews on Shopper Approved aren't legit, it does mean that many negative customer experiences probably aren't being represented here. Just a reminder to always maintain some healthy skepticism when reading any online reviews.
What customers like about MyAgentFinder
Most MyAgentFinder reviews from real customers are overwhelmingly positive. Customers especially praised their agents' professionalism and level of service.
"I never felt rushed or silly when asking questions"
A lot of customers talk about the great experience they had with the MyAgentFinder concierge team. This customer's concierge made them feel comfortable asking questions and helped them better understand the process.
"Professional and honest plus realistic"
Many customers also refer to their agents' professionalism. This customer used MyAgentFinder to find an agent who walked them through the marketing plan and made sure they were "100% happy with (the company's) level of service and attention to (their) needs."
"My agent got in touch with me right away"
MyAgentFinder confirms that agents are interested and willing to take you on as a customer before sending you any matches. For this customer, it led to their agent communicating quickly and being ready to jump right in to help them find their next home.
MyAgentFinder complaints from real customers
We didn't find many negative reviews for MyAgentFinder. However, one recent negative review claims the company didn't help them find a new real estate agent after having a bad experience with their original match.
Top MyAgentFinder alternatives
1. Clever Real Estate

💰 Buyer Savings
Up to $500 cash back
⚡ Avg. Customer Rating
⭐⭐⭐⭐⭐
✍️ Editor's Take
✔️ Pros
❌ Cons
🏆 Reviews
Free, nationwide agent-matching service that partners with full-service local agents from conventional brokerages like Keller Williams, Century 21, and RE/MAX
Provides multiple agent matches so you can interview, compare marketing plans, and choose the best fit
Pre-negotiates low rates on your behalf — you get full service for 1.5% with a $3,000 minimum
If you buy with Clever, you may get up to $500 cash back if you qualify
You may not get matched with an agent from your preferred real estate brokerage.
Like other agent matching services, Clever may have fewer agents in rural areas.
Agents may not provide premium services like drone photography and professional home staging.
As of August 17, 2022, Clever has an average customer rating of 4.9 on Trustpilot, based on 1,710 reviews.
MyAgentFinder and Clever both quickly match you with local agents from name-brand brokerages like Keller, Century 21. Plus, they're both free and come with zero obligations.
But Clever offers better value than MyAgentFinder overall. Sellers get a full-service real estate agent for a listing fee of just 1.5%, compared to the 2.5-3% listing fee you'll likely pay an agent you find through MyAgentFinder.
And qualifying buyers can get cash back after closing. That's something MyAgentFinder doesn't offer.
Clever also stands out for its strict quality standards for agents. Unlike MyAgentFinder, Clever individually vets agents upfront to ensure they meet the company's high standards for experience, sales volume, and customer reviews.
Finally, you'll have the support of Clever's concierge service throughout the real estate process. Every member of Clever's concierge team is a licensed real estate agent, so they can provide expert advice on your sale or purchase.
» MORE: Try Clever, match with top local agents, save thousands.
2. HomeLight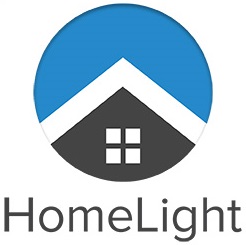 💲 Listing Fee
Standard rate (2.5-3%)
⚡ Avg. Customer Rating
⭐⭐⭐⭐⭐
✍️ Editor's Take
✔️ Pros
❌ Cons
🏆 Reviews
HomeLight is an excellent tool for finding a great local agent quickly. However, it offers zero built-in commission savings for sellers or buyers.
Get a list of local real estate agents in as little as two minutes
One of the largest agent networks in the industry makes it less challenging to find an agent who specializes in short sales and other non-traditional sales
Optional Trade-In program makes it easier to buy a new house if you need to sell your current one first
No built-in savings for home sellers or buyers
No minimum qualifications for partner agents, so quality may vary between locations
As of August 17, 2022, HomeLight has an average customer rating of 4.7 across 921 reviews on Google, Sitejabber, and the Better Business Bureau.
While HomeLight may be the biggest name in the game, it comes with some drawbacks. It offers no built-in savings, so you'll pay full commission for your agent, just like you would with MyAgentFinder.
Plus, customers have complained about receiving a high volume of calls and emails from agents and Homelight representatives after signing up.
3. Ideal Agent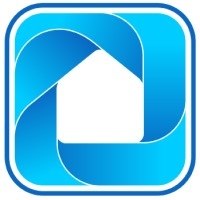 Ideal Agent
💲 Listing Fee
2% ($3k minimum fee)
⚡ Avg. Customer Rating
⭐⭐⭐⭐⭐
✍️ Editor's Take
✔️ Pros
❌ Cons
🏆 Reviews
Ideal Agent can match you with a local realtor who sells a lot of homes. But although it pre-negotiates discounted listing fees, you can save twice as much with competitors like Clever.
Agents in network must meet strict quality standards
Pre-negotiated listing fees of 2% (or $3k for homes under $150,000)
2% listing fee is less than the national average, but it's not the best rate out there
No built-in savings for buyers
Only matches you with a single agent
As of August 17, 2022, Ideal Agent has an average customer rating of 4.9, based on 4,343 reviews across Google and Trustpilot.
Ideal Agent is an agent matching service that, like Clever, negotiates built-in discounts for sellers. You'll pay a 2% listing fee instead of the typical 2.5-3% you'd pay if you found an agent on your own or through non-savings options like MyAgentFinder and HomeLight.
While that's cheaper than average, it's worth noting that Ideal Agent still costs twice as much as Clever for home sellers.
Ideal Agent's biggest selling point is the quality of its agent network. It claims to only work with "top 1%" local agents, in terms of sales numbers. However, unlike MyAgentFinder and most other agent matching services, it only connects you with one agent.
Ideal Agent can be a good option if your top priority is finding an agent with tons of sales, but there's no guarantee that that agent will be a good fit for you. We recommend trying Ideal Agent in combination with other agent matching services, so you can compare multiple options.
Bottom line: Is MyAgentFinder right for me?
MyAgentFinder is a fast and easy way to find a local real estate agent compared to a DIY search. It's also free and there's no obligation, so there's no harm in giving it a try.
At the end of the day, the most important thing is finding a great real estate agent that can help you achieve your goals. MyAgentFinder has great agents in its network and can likely help you do just that.
However, there are plenty of services out there that can also help you find a great real estate agent. And several, like Clever and Ideal Agent, can help you save thousands.
Not convinced? Try out Clever's free agent matching service alongside MyAgentFinder's. See how the agents stack up — and never pay full commission again.
👋 Next Steps: Talk to an expert!
If you're weighing your options for buying or selling a house, Clever can help!

Our fully-licensed concierge team is standing by to answer questions and provide free, objective advice on getting the best outcome with your sale or purchase.

Ready to get started?

Give us a call at 1-833-2-CLEVER or enter your info below. Our concierge team will be in touch shortly to help.

Remember, this service is 100% free and there's never any obligation.
How does MyAgentFinder work for agents?
Referral fees | Sign-up requirements | Lead quality
MyAgentFinder is a low-risk way to get a steady stream of pre-vetted buyer and seller leads at zero upfront cost. Unlike other referral services — for example, Zillow Premier Agents or Ramsey Endorsed Local Providers — MyAgentFinder doesn't charge a monthly or per-lead fee to use its service.
Like many of its competitors, MyAgentFinder's fee is only due if and when a referred customer deal actually closes. Instead, you'll only pay for the referral when you close a transaction with a MyAgentFinder customer. Overall, MyAgentFinder can help you increase your transaction volume or fill in gaps without having to spend money upfront on dead-end leads.
MyAgentFinder referral fees
MyAgentFinder's referral fees depend on the value of the deal. If a referred customer ends up closing, it will collect:
35% of your gross commission on deals over $150,000
25% of your gross commission on deals below $150,000
If you handle multiple transactions with a MyAgentFinder customer, you'll have to pay the fee on all transactions within the first two years of receiving the referral.
MyAgentFinder requirements and support
Any agent can join MyAgentFinder as long as they have a valid real estate license and their broker's permission. If you do join, you shouldn't expect much support from MyAgentFinder, at least not right away.
You'll receive a welcome email detailing their referral process and fee structure as well as access to an online account. You'll fill in details about your business online, including memberships, specializations, certifications, and coverage areas.
A few days later, you'll receive an agent onboarding email with a survey allowing you to set price and property type restrictions. Based on our research, MyAgentFinder won't contact you until you receive your first lead. If you accept, they'll check in regularly with you and the client throughout the process.
How does MyAgentFinder generate and qualify leads?
MyAgentFinder generates its leads by running pay-per-click ads on search engines like Bing and Google. The company primarily targets high-intent, location-specific searches — "real estate agents in Illinois," for example.
When leads come in, MyAgentFinder's customer service team talks to every new lead before sending it out to agents. They ask the customer question to make sure they are both qualified and interested in buying or selling a home.
Unfortunately, MyAgentFinder doesn't provide many details about how many leads you can expect from them, but they do say that they prioritize agents who respond quickly to new leads.