Read Dave Ramsey ELP realtor reviews | Is Dave Ramsey ELP realtor worth it? | Top alternatives | Dave Ramsey ELP realtor for agents

✍️ Editor's take: Dave Ramsey ELP can help you find an agent fast, but you may be disappointed by the results and lack of savings.
What is Dave Ramsey ELP realtor?
Dave Ramsey ELP realtor, also called RamseyTrusted ELP realtor, is a free agent matching service. The service helps you find real estate agents who claim to follow Dave Ramsey's philosophy.
After you fill out an online form, the company instantly matches you with multiple realtors. You can then interview those agents to see if they're a good fit for you. If not, you can walk away.
Customer service representatives may try to sell you additional services in these areas:
Health savings

ID theft protection

Insurance

Investments

Mortgages

Taxes

Wills and power of attorney
Our advice on using Dave Ramsey ELP
Before using Dave Ramsey ELP realtor, you should compare the service to what competitors offer. The ELP program is free and can quickly match you with a real estate agent. . But it's usually not the best choice if you're looking for a top agent or reduced realtor commission.
While some of its agents are good, the overall agent quality is inconsistent. And if you're a Ramsey fan, there's no guarantee you'll work with an agent who shares Ramsey's philosophy.
You also won't get any discounts for using an ELP agent, which is especially disappointing because Ramsey is a financial guru. Instead, you'll pay the standard listing fee of 2.5–3%. Other services, like Clever Real Estate, offer the same or even better service — but at a much lower rate.
With Clever, you can compare multiple top agents from reputable brokerages like Keller Williams and RE/MAX. You can interview as many local agents as you'd like, with no obligation to sign. If you decide to move forward, you'll pay a low 1.5% listing fee, potentially saving you thousands of dollars.
👋 Get a better agent AND built-in savings
Why pay more in commission fees for less service? Unlike Dave Ramsey's ELP program, Clever offers built-in savings — and matches you with top local realtors to ensure you get the best possible support and outcome.
With Clever:
✅ You'll only pay 1.5% to list your home.
✅ You'll work with a full-service realtor from a top broker.
✅ It's free, with zero obligation — you can walk away at any time.
Saving on realtor fees doesn't have to mean sacrificing service. Find a top local agent today!
How does Dave Ramsey ELP realtor work?
You sign up on the Dave Ramsey website by entering some basic information about your home purchase or sale.

You immediately get matched with 2–3 real estate agents via email and your customer dashboard.

A customer service representative sends an introductory email and may call you.

You can review your agent matches in your dashboard. The dashboard provides some basic background info, including each agent's familiarity with the "Ramsey Plan."

The agents will likely email and call you. You can also contact them yourself.

After interviewing the real estate agents, you can choose to work with one of them or walk away.
How much does Dave Ramsey ELP cost?
Dave Ramsey ELP realtor is free for buyers and sellers, like all agent matching services. But the seller is still responsible for paying standard commission fees. These fees usually total 5–6% of the sale price. A 2.5–3% listing fee goes to the seller's agent, and a 2.5–3% fee goes to the buyer's agent.
💰 Want to save on realtor fees? Find agents near you, pay a low 1.5% listing fee.
How does Dave Ramsey ELP make money?
Dave Ramsey ELP doesn't like to talk about how it makes money. We asked representatives from the company a couple times, but they never gave us a straight answer. Our researchers found the answer through actual partner agents on forums and through our industry contacts.
Dave Ramsey ELP takes a share of each agent's commission whenever the agent closes a deal with a client. This is called a referral fee, and it's standard practice among agent matching services.
The company also charges realtors additional fees on top of the referral fee. To our knowledge, no other agent matching service does this. These extra fees mean your real estate agent may make a lot less on your home sale than they would if they worked with an alternative service. Because of the lower pay, they may be less motivated to work extra hard to sell your home.
Dave Ramsey ELP also makes money by upselling customers on other services, like a home loan through Churchill Mortgage, financial professionals, and home insurance providers.
Don't assume these additional services are best for you just because they've been endorsed by the Ramsey team. Always compare different services, like mortgage offers, to ensure you get the best rate and terms.
Pros and cons of Dave Ramsey ELP
Pros
You get agent matches quickly.

You can see how many Dave Ramsey books each agent has read.
Cons
Your agent match might not live near you or be familiar with your local market.

You can't see your agents' customer ratings, recent sales, or service areas.

Customer service is hard to reach.

There aren't any built-in savings.

You might get an agent who doesn't share Ramsey's values or philosophy.
Dave Ramsey ELP realtor reviews from real customers
Unlike most other agent matching services, Dave Ramsey ELP has no ratings on any of the major review sites, which makes it impossible to give the service a star rating.
However, our team dug through online forums like Reddit to find reviews from real customers.
What customers like about Dave Ramsey ELP
The few positive reviews we found praise the quality of the real estate agents.
This customer, for example, loved the service they got from their agent:
This customer also thought the realtors were helpful with both the purchase and sale of their home:
In our experience, agent quality through Dave Ramsey ELP realtor is hit-or-miss. You may get some top real estate agents.
But we were often matched with agents who had little experience in our area or we were handed off to an agent who wasn't familiar with Ramsey values.
You should interview multiple agents instead of choosing the first one Dave Ramsey ELP recommends. It's important to find a real estate agent who's right for you, not just someone who has Ramsey's endorsed local provider badge.
What customers don't like about Dave Ramsey ELP
Most negative reviews are about agents who didn't live up to expectations.
This customer felt that their real estate agent didn't put enough effort into their real estate transaction and was constantly trying to upsell them on other products:
Other complaints are from customers who got matched with Dave Ramsey ELP agents, only to have those agents hand them off to a different team member.
This customer, for example, thought they were getting an aggressive and experienced realtor, but instead ended up getting a real estate agent with minimal experience:
Likewise, this person got matched with a Dave Ramsey ELP realtor, only to be given to that realtor's associate, who seemed far less impressive:
While many real estate agents work as part of teams, getting handed off to a team member is a problem if you're looking for a real estate agent who follows Ramsey's philosophy.
For customers looking for a realtor who shares their values, the Dave Ramsey ELP program can be a bit of a bait and switch. You think you're getting an agent who is a big Ramsey believer, only to end up with an agent who may have never even heard of him.
Top Dave Ramsey ELP realtor alternatives
1. Clever Real Estate

💰 Buyer Savings
Up to $500 cash back
⚡ Avg. Customer Rating
⭐⭐⭐⭐⭐
✍️ Editor's Take
✔️ Pros
❌ Cons
🏆 Reviews
Free, nationwide agent-matching service that partners with full-service local agents from conventional brokerages like Keller Williams, Century 21, and RE/MAX
Provides multiple agent matches so you can interview, compare marketing plans, and choose the best fit
Pre-negotiates low rates on your behalf — you get full service for 1.5% with a $3,000 minimum
If you buy with Clever, you may get up to $500 cash back if you qualify
You may not get matched with an agent from your preferred real estate brokerage.
Like other agent matching services, Clever may have fewer agents in rural areas.
Agents may not provide premium services like drone photography and professional home staging.
As of 11/6/2023, Clever has an average customer rating of 5.0 on Trustpilot, based on 2,589 reviews.
Like Dave Ramsey ELP realtor, Clever is an agent matching service that will match you with multiple agents quickly. But Clever does a much better job vetting agents first, something that the Dave Ramsey ELP program falls short on.
Plus, Clever's Concierge Team stays in contact with you throughout the process to ensure your agent is meeting your needs.
Also unlike Dave Ramsey ELP, Clever pre-negotiates discounted commission rates with top-rated realtors, so you can save thousands without sacrificing service.
When you sell with a Clever Partner Agent, you get full service for a 1.5% listing fee. If you buy with Clever, you could qualify for cash back.
» MORE: Learn more about Clever — and read reviews from real customers
2. HomeLight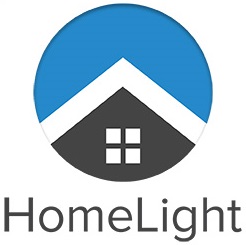 💲 Listing Fee
Standard rate (2.5-3%)
⚡ Avg. Customer Rating
⭐⭐⭐⭐⭐
✍️ Editor's Take
✔️ Pros
❌ Cons
🏆 Reviews
HomeLight is an excellent tool for finding a great local agent quickly. However, it offers zero built-in commission savings for sellers or buyers.
Get a list of local real estate agents in as little as two minutes
One of the largest agent networks in the industry makes it less challenging to find an agent who specializes in short sales and other non-traditional sales
Optional Trade-In program makes it easier to buy a new house if you need to sell your current one first
No built-in savings for home sellers or buyers
No minimum qualifications for partner agents, so quality may vary between locations
As of 8/23/2023, HomeLight has an average customer rating of 4.6 across 1,178 reviews on Google, Sitejabber, and the Better Business Bureau.
HomeLight is an online real estate agent referral service that uses data to match home buyers and sellers with top-performing agents. It has a large agent network and is usually better than Dave Ramsey ELP at finding agents in your area — even if you live in a small town or rural area.
While HomeLight's referral service is useful for choosing an agent, just like Dave Ramsey ELP, the company offers no financial benefits. After picking a listing agent, sellers still pay a typical commission of 5–6% — or have to negotiate for a lower rate on their own.
» MORE: Read the full HomeLight review
3. UpNest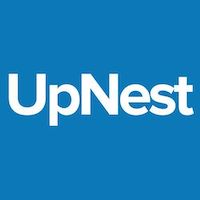 UpNest
⚡ Avg. Customer Rating
⭐⭐⭐⭐⭐
✍️ Editor's Take
✔️ Pros
❌ Cons
🏆 Reviews
UpNest has agents compete for your business, which often results in you getting a discounted rate. But savings aren't guaranteed and you will usually find a better rate with competitors like Clever.
Agents compete for customers, which often results in slightly discounted rates
Customer dashboard is easy to use and provides lots of each information about each agent
Savings are not guaranteed and are often only a little better than the national average
Agent quality and coverage varies, with smaller markets having fewer options than big cities
As of 10/13/2023, UpNest has an average customer rating of 4.6, based on 6,641 reviews across Better Business Bureau, Google, Facebook, and Shopper Approved.
UpNest is a real estate agent referral service that offers better agent matches than Dave Ramsey ELP and a more user-friendly experience.
It connects home buyers and home sellers with local full-service agents, and those agents then compete for their business. The idea is that this competition helps UpNest clients find agents who fit their needs quickly and helps drive costs down in the form of a reduced commission rate or buyer rebate.
However, because UpNest doesn't pre-negotiate rates on your behalf, your price tag will vary on a case-by-case basis. In our experience, the savings are only marginal and you'll still likely pay double in commission fees than you would with Clever.
» MORE: Read our full UpNest review
How does Dave Ramsey ELP realtor work for real estate agents?
What is an ELP? | Dave Ramsey ELP realtor referral fees | Sign-up requirements | Lead quality
Dave Ramsey's ELP realtor program is a lead generation service for real estate agents.
However, it's more expensive for real estate agents to use than other agent matching services. The company charges up-front and monthly fees on top of standard referral fees.
And while the company claims its leads are more likely to convert than the competition's, we found very little lead vetting.
What is an ELP realtor?
ELP stands for "endorsed local provider." It is a program run by financial guru Dave Ramsey designed to direct his followers to professionals, such as real estate agents, insurance providers, and tax advisors, who follow his philosophy.
Because Ramsey has a devoted following, the endorsed local provider badge can appeal to this niche market. As an ELP, you're signaling to Ramsey fans that you share their values.
How much does it cost to be a Dave Ramsey ELP realtor?
Dave Ramsey ELP realtor fees
Referral fee
30%
Upfront fee
$3,000
Monthly fee
$350
The fees for Dave Ramsey ELP realtor are higher and more complex than other agent matching services. The service charges a referral fee of 30% for each deal you close with a Dave Ramsey ELP client.
While 30% is a standard fee for the industry, the company charges additional fees. These include a $3,000 signup fee and $350 monthly "coaching" fees — presumably to ensure you stay up to date with Ramsey's methods and teachings.
As far as we know, Dave Ramsey ELP is the only agent matching service that charges these additional fees on top of referral fees. Added together, the cost to become a Dave Ramsey ELP realtor may be too high for many agents.
How to become a Dave Ramsey ELP realtor
Dave Ramsey ELP requires agents to have at least 3 years of experience with "at least 20 sides closed in the past 12 months." Your area must also need agents, otherwise you may be waitlisted.
Additionally, Ramsey vets agents to ensure they understand the principles of "working the plan" — a.k.a. the debt snowball.
This means that when you sign up to be a Dave Ramsey ELP realtor, you have to answer a survey about your familiarity with Dave Ramsey, including the number of his books you've read, his podcasts you've listened to, and which "Baby Step" you're on. However, the company doesn't seem to verify this information.
🥊 Dave Ramsey ELP vs. eXp Realty
In June 2021, Dave Ramsey ELP announced it would no longer work with agents from eXp Realty, the fourth largest brokerage in the country.
According to Dave Ramsey ELP, this was because eXp's "recruiting model takes away from the customer experience." However, all brokerages recruit agents, so it seems odd to single out eXp Realty for this.
We don't buy Ramsey's excuse. Instead, Ramsey seems to have developed some grudge against eXp, with eXp agents caught in the crossfire.
The incident isn't just bizarre — it points to a bigger risk of working with a company headed by such a controversial figure. While the ELP network may be a great source of leads for you, Ramsey's volatility means you could face shifts in his company policy that could affect your bottom line.
Or you could get caught up in some bad press involving Ramsey — something that he has generated plenty of in the past, such as for pulling out loaded guns at company meetings and allegedly holding maskless employee parties during the peak of COVID-19.
How good are Dave Ramsey ELP realtor leads?
We've heard mixed things about the quality of leads from Dave Ramsey ELP. Some realtors find the leads convert at a higher rate because they're dedicated to Ramsey's philosophy and more willing to work with real estate agents endorsed by him.
However, Dave Ramsey ELP realtor doesn't actually vet leads. Customers just fill in an online form answering some basic questions about their real estate needs and they're instantly matched with 2–3 real estate agents.
No human representative from Dave Ramsey ELP checks in with leads to learn how serious they are about buying or selling or how far along they are in their agent search.
This lack of human oversight may mean you'll be sent leads who aren't ready to convert. As a result, your conversion rate with Dave Ramsey ELP realtors could be lower than what you'll get through other agent matching services that properly vet leads.
Clever, for example, phones all of its leads to find out what they are looking for in an agent and how ready they are to buy or sell. That way, Clever can make a more personalized match, which ultimately means that the lead is more likely to result in a closed deal for you.
That's why the close rate for Clever leads is about 30%, much higher than just about every other agent matching service.
FAQ about Dave Ramsey ELP
Is Dave Ramsey ELP legitimate?
Yes, Dave Ramsey ELP Real Estate is legitimate. It's a licensed brokerage in Tennessee and was founded in 1992. The Better Business Bureau gives its parent company, Ramsey Solutions, an A– rating, although the BBB hasn't accredited it.
Who is Dave Ramsey?
Dave Ramsey is a financial guru and real estate investor with a popular radio show. He offers financial advice on how to get out of debt. His main claim to fame is the debt snowball technique, which helps people gain momentum as they pay off their debts. Ramsey's evangelical Christian beliefs are also a big part of his brand and services.
Dave Ramsey controversies and lawsuits
Dave Ramsey has attracted controversy for imposing his personal views on his employees through what he calls his company's "righteous living" policy. Some of his most notable controversies include:
Methodology
Clever and its mystery shoppers spent nearly 1,500 hours researching real estate agent matching services to deliver the best reviews in the industry. Our reviews are continuously updated to ensure you have the latest information to inform your decisions.
Related articles