If you're looking to buy or sell your home in the near future, it's likely that you've checked out several companies when searching for a great realtor. Here is a breakdown of several companies including Redfin, UpNest, and Clever to help you choose the option that is right for your needs.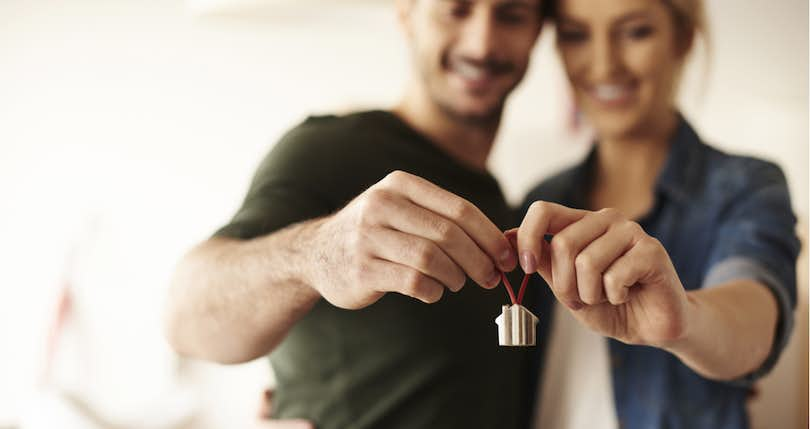 When making the decision to buy or sell your home, you have many options when selecting the right real estate agent. If you're looking to buy or sell a house and you're unsure of where to start, it never hurts to talk to a local real estate agent. Real estate agents can help answer all of the questions you have about the process.
Companies like Redfin and Upnest have advantages and disadvantages. So how do you know which option is best for you? Here is a brief overview of Redfin, UpNest, and Clever to help you identify each company's offerings, along with their strengths and weaknesses.
JUMP TO SECTION
UpNest
UpNest is a real estate agent marketplace connecting home buyers and sellers with top, local agents who compete for their business. UpNest is a lot like similar services in that you'll enter your specifications in an online form and they'll match you with a real estate agent.
Where they differ, however, is in matching you with anywhere from three to five agents, and from there you will choose which one you would like to work with the most. Sellers then receive agent profiles with reviews and stats. They'll also get a list of included services, such as photography, staging, and virtual tours. Buyers will mostly receive a report with commission refunds, or rebates, from agents.
While claiming it saves money for their customers, UpNest simply adds referral fees into already a fee-ridden process; consumers experience false and fabricated savings in this model. This process is known as reverse competition in economics.
The platform works with a limited pool of Referral Agents willing to pay a very significant part of their commission to UpNest. This referral fee is back-loaded into Referred Agent's agreement, instead of being handed to the consumer directly. The consumer technically does not pay UpNest, but he or she ends up with a higher cost of commissions when working with their Referred Agent. UpNest is not a free platform; these fees are simply hidden from buyers and sellers alike.
Redfin
Buying a home means finding the right house and a helpful real estate agent to guide you through the whole process. Redfin.com is built to do both. Although it looks like a typical home search site, like Zillow or Realtor.com, Redfin is more than just a home search site; it's a real estate brokerage.
With its own agents and local teams of support staff, Redfin aims to work with you all the way from house hunting to loan closing; and discount its fees in the process. Compared to other online real estate portals, Redfin is a low cost full-service real estate brokerage that represents home buyers and sellers with their local agents. You will get the full service of a traditional agent, while paying a much lower commission.
Redfin will recommend local professionals to get your home cleaned, painted, landscaped, or fixed. They will then pay for professional photography and a 3D scan for potential buyers to tour your home remotely.
After a consultation and walk through of your home, your Redfin agent performs a Comparative Market Analysis (CMA) for pricing guidance. Your home is then listed on the MLS and other syndicated sites.
Redfin sets you up with more of a support team than a single agent. If you're looking for a personal connection, however, you might be out of luck though. Every time you want to tour a house, instead of your traditional agent, you're assigned a "touring agent," who will show you around. Since the touring agent doesn't know much about your particular desires, they'll give you more of a blanket overview of the property rather than a personalized showing.
Another problem is that Redfin doesn't appear to have agents in North Dakota, South Dakota, Wyoming, Montana, Alaska, and Louisiana. If you live in one of those states, you'll just have to seek help elsewhere.
Overall, Redfin offers a competitive service rate, but you might be dissuaded by the lack of personal connection.
Clever
Clever has top-rated real estate agents across the country. Compared to competitors such as Redfin and UpNest, Clever will set you up with the best that your locality has to offer. Best of all, you're getting a full-service real estate agent with local expertise, as opposed to just another discount agent.
Clever charges a low listing fee of 1.5%, while UpNest typically charges a listing fee of anywhere from 2-3%.
Similar to Redfin, Clever has the ability to save you thousands of dollars on commission costs.
Let's take a look at an example: let's say you own a $250k home in Southern Alabama. If you list with UpNest, you'll meet with one of their realtors for $5,000 to $7,500. That means that if your house is in the $220-300k range, you'll save twice as much by listing with Clever.
Clever is the Right Choice
The best choice when looking to buy or sell a house is to use the team at Clever. We partner with the very best agents in your area to get you the best deal on the best house. And if you're looking to sell your property, our top-notch local agents will be by your side every step of the way.
If you're ready to move forward in the process, get in touch with Clever today by filling out our online form, or call us directly at 1-833-2-CLEVER (9am to 5pm CST).
Related Articles
You May Also Like