Finding a new place to live in an exciting experience. It can also be overwhelming if you don't have any idea where you want to go. To help you with your decision, we're highlighting some of the best places to live in the Northeast.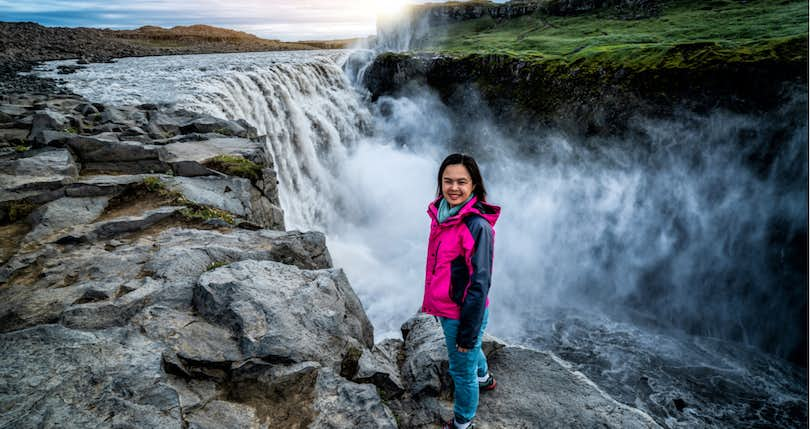 Finding the place that best fits your needs and lifestyle is no easy task, especially in the Northeast where each city has a distinct vibe. You need to find a place to live that's affordable, has great career opportunities, and regular entertainment.
By working with a local, experienced real estate agent you'll get insider knowledge of locations you're considering. When you've made a decision and are ready to buy a home, connect with a Clever Partner Agent and receive a full-service home buying experience.
Until then, to help you narrow down your options, here are five of the best places to live in the Northeast.
1. North Arlington, NJ
Looking for a small town atmosphere in a place with access to New York City? North Arlington might be just the place for you. The city is small with only about 15,500 residents but located a mere 15 miles from New York City's financial district. Good schools and a low crime rate make it an ideal spot for commuters looking for a good place for their family.
According to June 2019 data from Zillow, the median home value is $388,100 — substantially higher than the national median of $226,800. The average household income at $73,885 is also substantially higher than the national average at $57,652.
2. Easthampton, MA
Easthampton is a smaller city with only 16,000 residents. It's a pleasant, peaceful town that's great for raising a family. The local YMCA has lots of activities and a great pool for escaping the summer heat. There are also trails available for biking and jogging.
The median home value is $242,200, so a little higher than the national average. The median household income is also a little higher at $58,552 so things even out. The cost of living scores 109 on an index where 100 is the national average. Though slightly more expensive than the national average, it is much less than Massachusetts as a whole with an index of 131.
Looking for a great place to live in the Northeast?
A Clever Partner Agent can save you money and find you a great place.
3. Lower Merion, PA
Lower Merion, with a population of 59,600, is one of the wealthiest areas in Pennsylvania. The median home value is a whopping $658,900. However, when you consider the median household income of $117,438, homes are still quite affordable for the area's residents. Big employers in the area include universities, hospitals, and reputable financial institutions.
The schools are fantastic, boasting a 97% high school graduation rate and the area has very little crime. There is also plenty to do with lots of outdoor activities available and 205 clear days a year in which to do them.
4. Dover, NH
Dover is a mid-sized city with a population of just over 30,000. There are many amenities that you can enjoy in this city, including several interesting museums — the most notable being the Children's Museum of New Hampshire. The area has a very low crime rate, is family friendly, and over 60% of the adult population has children.
The median home value is on the higher side at $293,700. However, a healthy median household income of $63,096 makes owning a home still affordable. In fact, in comparison, renting can be more expensive than homeownership in Dover depending on what you're looking for.
5. Clifton, NJ
To round out our list, let's head back to New Jersey. You might recognize the scenery in Clifton if you've watched The Sopranos as some scenes were shot there. This mid-sized city has a population of about 85,000 and offers the best hot dogs in the nation.
Homes are decently affordable with a median price of $293,000. Couple that with a median household income of $71,172 and the area becomes quite affordable. The city also has more than 30 parks, offering plenty of outdoor activities and opportunities to enjoy community events.
Find the Right Place to Live
The Northeast is a large area and these five cities are certainly not the only great places to live in this part of the country. Plus, Internet research will only get you so far. To really get a feel for an area, you need to go visit.
Talking to an area expert is also an excellent idea. Who better to ask than a local real estate agent? These folks have their eye on the market and can guide you toward the best neighborhoods in their area that will serve your needs the best and provide a solid investment when you buy a home.
How do you find the right real estate agent?
We here at Clever take all the hard work out of finding a knowledgeable, trustworthy agent. We only work with top agents in the business that have proven themselves to put your interests first.
On top of that, Clever Partner Agents offer a $1,000 home buyer's rebate on homes that sell for more than $150,000. What could be better than that?
Find out more about this amazing, stress-free way of finding a real estate agent today!
Related Articles