You may think finding an affordable home in one of the best places to live in Alaska is next to impossible. However, it all starts with learning as much as you can about the diverse landscape of The Last Frontier. Read our in-depth guide about the best places to live in Alaska.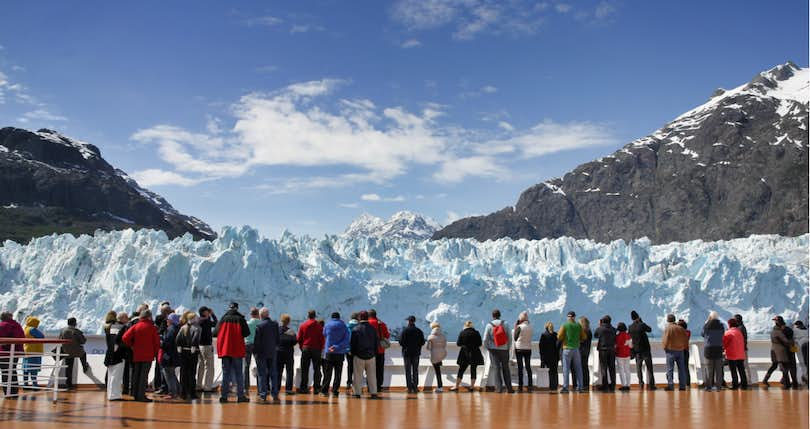 Whether you're moving to Alaska for a wilderness mansion or looking for a more affordable option, it's vital to learn as much as you can about the best places to live in. Factors such as home buying costs, property taxes, maintenance, budget, and quality of life play a role when narrowing down your list.
Icy cold winters might make you think twice about moving to Alaska. However, you can find the right place for you and your family.
Before going house hunting, it's important to narrow down your needs such as budget, costs, schools, and amenities. Alaska is a perfect state for home buyers looking to enjoy the great outdoors.
You may not know where to begin, but we've got you covered. Here are the top five places to consider living in The Last Frontier.
1. Juneau
Home to the highly rated schools, Juneau is a top place to raise a family in Alaska. It might surprise you that the capital is one of the best and most affordable areas in the state. The city offers a diverse job market including from government to tourism positions.
According to May data from Zillow, Juneau's median household income and home listing price are $80,000 and $371,500 respectively. The city is also home to the Tongass National Park which is the largest national forest in the U.S.
Juneau homes may not be as affordable as other options in our list. However, the competitive median income and diverse job market make it a great option for families and young professionals.
2. Ketchikan
Ketchikan's median home value of $250,200 makes this city the most affordable place in our list. This area is nicknamed the "Salmon Capital of the World" for its large commercial fishing industry. You may find plenty of tourism and government jobs as well.
The median household income in this area is $52,765, which is the lowest in our list and below the national median of $53,482. The Ketchikan Creek flows through the city. If you're a parent to a college student or a student yourself, this place may be your best choice since it's home to the University of Alaska Southeast-Ketchikan.
3. Anchorage
This city makes up more than 40% of Alaska's population. Military, air cargo shipping, and tourism are the main job industries in this area. The median listing price for Anchorage homes is $325,000 while the median household income is $78,121.
This area is the starting point for the famous Iditarod Trail Sled Dog Race. The Chugach National Forest and Kenai Fjords National Park motivate Anchorage residents to live an active lifestyle. The diverse job market, competitive household income, and population make it a great option for millennials and families alike.
Thinking of moving to Alaska?
A Clever Partner Agent will find the best place to live in the state.
» READ: Top Real Estate Agents in Anchorage
4. Kodiak
This small town spans across the Gulf of Alaska. With a median household income of $69,898, the city offers an attractive potential income but only if you're open to harsh winters. Kodiak isn't connected to the mainland, but ferries to Port Lions and Chenega Bay offer easy access.
In 2019, the median listing price for homes in this area was $338,900. Commercial fishing, hunting of elk, Kodiak bear, and black-tail deer drive the city's economy. However, the U.S. Coast Guard and U.S. Navy facilities also bring military jobs to the area.
The University of Alaska has a satellite campus in Kodiak as well. The weather might make you think twice about moving to this area, but the attractive median household income makes Kodiak a great option for home buyers looking for a stable and thriving economy.
5. Sitka
Like Kodiak, this area is only accessible by boat. Sitka's median listing price of $419,000 makes it the most expensive place in our list. The seafood industry provides most jobs in this area.
Sitka is full of history and home to highly rated schools. The homey feel makes it perfect for families looking to settle down. The city's median household income is $69,635.
This area is also home to the University of Alaska Southeast-Sitka Campus. Its reputation as the safest city in the state makes this place a great alternative for young professionals and families.
Our list is a great starting point for home buyers looking to settle down in The Last Frontier. However, it's vital to consult with a local real estate agent to obtain the best outcome. A local realtor, such as one of our Clever Partner Agents, possesses in-depth knowledge of the Alaska housing market.
They will offer guidance throughout your home buying process from narrowing down the best places to closing the deal. Our Partner Agents are top performing realtors who will schedule on-demand showings for the listings you want to see to help you find the best home.
Don't wait until later. Contact Clever to get connected with a top buyer's agent to find the perfect home to settle down in Alaska.