When faced with troubling financial circumstances, many sellers resort to listing their homes "as is." While these sales can be quicker and save sellers money up front, they carry unique risks. Here's everything you need to know about selling your home "as is" in New York.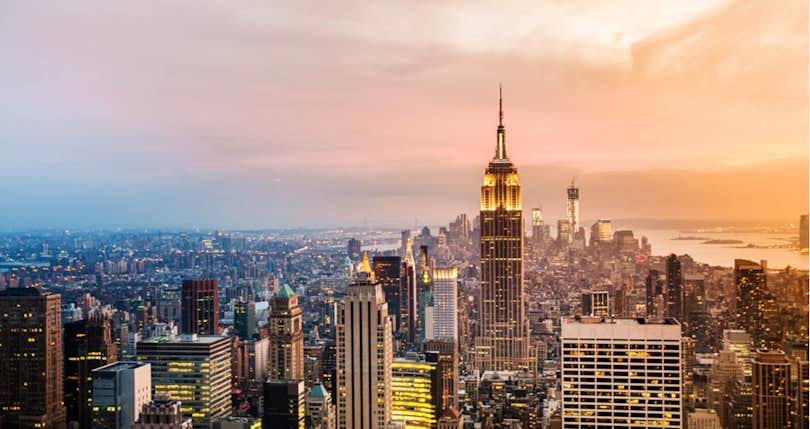 Sometimes, difficult life circumstances force homeowners to sell their homes ASAP. Some sellers decide to list their homes "as is" to get the house off their hands in a snap, without needing to spend time or money on pre-sale repairs.
However, while sell your a house "as is" in New York can save sellers thousands on repairs, they also carry a serious stigma with them, which ` ends with a significantly lower sales price.
If you need to sell your home quickly, it's important to speak with an experienced real estate professional who can go over all your options and help you make an informed decision about the best way to save money while selling fast.
But if you already know you need to sell "as is," we recommend requesting offers from New York cash home buyers and comparing them to what an agent thinks your house is worth. Cash home buyers buy houses "as is" and can often close in as few as 7 days. This lets you put money in your pocket quickly without the hassle of costly home repairs.
Skip the repairs. Get a fair cash offer now!
Want to sell your house without the hassle of repairs? Try Clever Offers for a quick, all-cash sale. Enter your zip code to get offers from top cash home buyers, plus get a free home valuation from an expert local realtor.
What does selling a house "as is" mean?
When you sell a house "as is", your property is sold in its current condition, flaws and all. The buyer will not be able to negotiate compensation for repairs or ask the seller to fix anything before the sale closes.
Basically, what a buyer sees is what a buyer gets.
However, that does not mean you can intentionally hide flaws from the buyer. Quite the contrary. Under New York law, sellers have an obligation to disclose any known issues to the purchaser, regardless of whether the home is sold "as is" or not.
Trying to cover up any problems with the home can carry serious legal consequences, so sellers need to be transparent.
Typical Reasons for Selling a House "As Is" in New York
Homes are usually listed "as is" when the seller is faced with emotional or financial distress. They don't have the money to deal with costly repairs or the time and energy to negotiate repairs with buyers, so they put the house up for sale in its current, sub-optimal state.
In effect, they sacrifice some potential profits in exchange for the convenience and expediency of an "as is" sale.
Although homes sold "as is" typically sell for less than they would if repairs were made, sellers are spared the costs and stressors involved in a traditional sale.
As a trade-off, buyers can purchase a home they might not have been able to afford otherwise. They'll need to put time, effort, and money into making repairs, but for buyers who are interested in a fixer-upper, "as is" sales are a great opportunity.
Potential Drawbacks of Selling a House "As Is" in New York
Unfortunately, listing your house "as is" carries a negative stigma. Buyers assume there is something irreparably wrong with the property and steer clear of it, making it much harder to get an offer.
If you do eventually get an offer, it will almost always be far below what you'd get if you made repairs and listed your home normally. Since buyers will need to foot the repair bill, they're going to expect a hefty discount, and you need to be willing to provide them with one if you want to sell your home.
Additionally, you may run into buyers who will take advantage of the fact that a seller is under financial stress. Some buyers will initially make a very high offer, only to drastically lower it after intentionally drawing out the sales process for months. When faced with the prospect of turning down a buyer after investing months into the sale, many sellers cave.
How much do you lose selling a house "as is"?
While there's no data on "as is" listings specifically, we can take a look at a similar situation to get an idea of how much you can end up leaving on the table: foreclosures.
In many cases, foreclosed homes will sell for as much as 37% below fair market value. Since sellers listing their homes "as is" are often faced with similar financial stressors, this is a decent metric to use. In real estate, this would be called a "comp" — a comparable property.
Let's take a look at what a hit like this would mean for a typical New York sale:
According to Zillow, the 2019 median sales price in New York is $399,000. Selling for 37% less would mean selling for only $251,370 — a loss of $147,630 in potential profits.
Sell fast and get a great price on your home.
List with a top agent to sell fast and close for a fair price.
Should you consider selling to a New York cash buyer?
If speed is your top priority, a cash buyer is an option worth considering. Cash buyers pay cash for "as is" homes, meaning you won't have to wait around for them to secure financing — the cause of most slowdowns during home sales.
However, you'll still likely need to accept an offer that's significantly lower than fair market value. Cash buyers make money by buying houses on the cheap and reselling them for a higher price, so they need to make offers that will guarantee them a good profit margin — and that ultimately ends up coming out of your pocket.
> Learn more about cash buyers in New York.
Are there any required disclosures when selling a house "as is" in New York?
Sellers in New York are required by law to disclose any known issues with their home on a standardized disclosure form or pay a credit to the buyer. This is mandated by the Property Condition Disclosure Act, or PCDA.
If you don't want to make a disclosure to the buyer, you can opt to pay them a $500 credit. This fee will save you from most future liabilities, making it an attractive option for sellers.
However, this liability protection doesn't apply in certain cases, such as a buyer in a special relationship of trust with the seller, so you'll need to consult with an attorney to decide what's best for you.
> Learn more about required disclosures when selling a home in New York
5 Steps for Selling a House "As Is" Quickly in New York
When you're ready to list your home "as is", here's what you'll need to do:
1. Find a Great New York Real Estate Agent
The first step is to find a top, New York realtor. An experienced real estate agent will guide you through the complex home selling process and answer questions you have along the way. They'll advise you on how to price and market your home for a fast sale, and help you figure out what you need to disclose once you've found a buyer.
2. Get a Pre-Listing Inspection
In New York, sellers are not required to obtain a pre-listing inspection or make any special efforts to learn of issues they aren't already aware of.
However, a pre-listing inspection may still be a good idea as it can potentially protect you from some liabilities in the future.
Speak with your realtor to decide whether a pre-sale inspection is worthwhile for you.
3. Consider Making Some Low-Cost, High-Impact Repairs
Sometimes, even small changes can have a huge impact on your home's final sales price. For example, adding some smart home technology to your property can cost anywhere from $100-$1,000, but can increase your home's closing price by as much as 5%.
4. Set a Competitive — But Fair — Price
The price you set for your home will be a major determining factor of its final sales price and how quickly you get an offer. You'll need to ensure that you price it competitively while still accounting for the fact that you're selling it "as is".
Your real estate agent will be a source of guidance at this stage of the home selling process, so be sure to seek out their advice as you begin your sale.
5. Have Realistic Expectations
Understand that if you sell your home "as is", most buyers will expect a significant price cut. Be realistic about your price expectations, and accept that you'll likely be paying in lost profits for the convenience and expediency of an "as is" home sale.
Skip the repairs. Get a fair cash offer now!
Want to sell your house without the hassle of repairs? Try Clever Offers for a quick, all-cash sale. Enter your zip code to get offers from top cash home buyers, plus get a free home valuation from an expert local realtor.
Next Steps: Find a Top New York Listing Agent
Given all the potential pitfalls that come with an "as is" sale, it's important that you don't go at it alone. Even though realtor commission fees can seem intimidating, they'll almost always pay themselves back (and then some) in profit when you finally close on your home.
If you want to save on commissions, Clever Real Estate can help. Clever connects sellers with top-rated, full-service, local real estate agents who offer their services at a fraction of the typical price.
Working with a Clever Partner Agent can save you up to 50% in commission fees and help you net a significantly higher price on your home. Plus, you'll get a dedicated agent who's ranked in the top 5% of local realtors to guide you along the way.
Get in touch to learn how can sell fast and save with Clever and schedule a free, no-obligation consultation with a top agent near you.
Top FAQs About Selling a House "As Is"
1. Do you need a lawyer to sell a house in New York?
New York is one of the 22 states that requires a lawyer to be involved in all home sales. The lawyer will draft a purchase contract, go over the title report, and assist with closing paperwork. Attorney fees vary, but you should expect to pay at least $1,000 for their services.
2. How much are closing costs for the seller in New York?
In general, sellers should budget for 1-3% of their home's final sales price in closing costs in addition to realtor commission fees. On a typical New York home sale, this will work out to around $3,990-$11,970, excluding realtor commission fees.
For sellers, these costs include a title search, mortgage prepayment fees, real estate transfer tax, and attorney fees, among others.
> Learn more about closing costs in New York.
3. Who pays closing costs in New York?
Buyers and sellers both have their own sets of closing costs to pay in New York.
For buyers, expenses include loan origination fees, recording fees, appraisal fees, and title insurance, among others. Buyers that purchase a home for more than $1 million in New York City are also subject to New York's Mansion Tax, which is 1% of the purchase price.
Sellers are required to pay for a title search, real estate transfer taxes, attorney fees, mortgage prepayment fees, and more.
Buyers should budget for 2-5% of the sales price and sellers should expect to pay 1-3%.
> Learn more: Who Pays Closing Costs?
4. Who pays real estate transfer tax in NY?
Typically, the seller will pay real estate transfer tax in New York. The current tax rate as of 2019 is 0.4% in most of the state.
In New York City, the rate is 1% for homes sold for under $500,000, and 1.425% for homes sold above that threshold.
> Learn more about New York Transfer Taxes.
Related links