If you're looking for a real estate agent, how will their brokerage impact your sale? From commissions to their selling network, to a brokerage's specialty, picking the right agent will sell your home faster. Is Keller Williams or RE/MAX the right brokerage for you?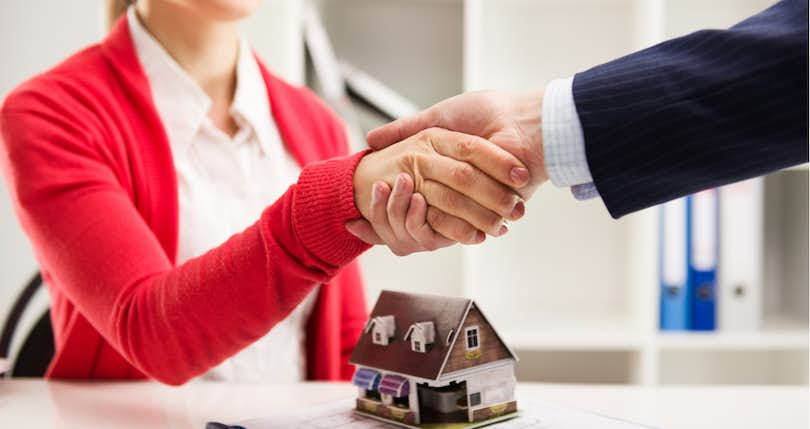 When it's time to sell your home, you must pick an agent. But does their brokerage company make a difference to your sale? The answer to that question is "yes," or different companies wouldn't exist.
Why do agents work with one brokerage over another? Agents must split the commission you pay them with their broker and the franchise, reducing their overall earnings. If one brokerage lets them keep more money, an agent might jump ship.
Beyond that, some brokerages have different specialties that might make them better suited to that agent's book of business. Those specialties also mean that one agency is better than another for a home seller. If you're looking for a seller's agent to represent your house, would a Keller Williams agent or a RE/MAX agent be the right choice for you?
Trying to decide between Keller Williams and RE/MAX?
With Clever, you can choose the right agent to sell your home.
Background on Keller Williams
A real estate franchise company that operates nationwide and internationally, Keller Williams began in 1983 in Austin, Texas, and has exploded. While they've expanded office locations, they've also invested in technology.
This investment has led to an AI app used by agents to support sales and an agent-to-agent referral platform. Keller Williams's agents are well-connected and know how to leverage technology to drive home sales.
Agents are well-trained thanks to the over 2,000 self-paced online training modules Keller Williams offers them and receive a lot of support in the office. Marketing is primarily online through many powerful tools and KW blankets the web with their company in search results.
Their luxury homes division, Luxury Homes by Keller Williams, serves those in the luxury market. Within each office, agents specialize in different market segments.
Background on RE/MAX
RE/MAX International launched in 1973 which has nationwide and international franchises. It went public in 2013. Agents can take advantage of online training materials through RE/MAX University, where they can obtain certificates and special designations.
Your home will be marketed with pre-made marketing materials a RE/MAX agent has in their "Design Center." They include direct mail campaigns, property websites, and open house sheets. RE/MAX relies less on the Internet for its advertising.
RE/MAX gives established agents more input into their desk fees and commission splits. For that reason, they're popular among agents who've been working for a while. If your agent comes from RE/MAX, they likely have several years of experience.
Services Home Sellers Receive from Keller Williams
Full-service agents help you list, market, and sell your home. A KW agent will tour your home, offering feedback on any quick repairs you should make before listing, help you set the right price, and work to get your house sold.
KW technology tools and online presence help with marketing your home online. Their wide network of agents and networking tools between agents, makes it easy for your agent to find a buyer.
If you work with a KW agent, expect to pay full commission. Nationwide, the average realtor commission is 6%. Half goes to the buyer's agent and the other half, or 3%, goes to your agent. Agents within national brokerages rarely accept discounted commissions.
Services Home Sellers Receive from RE/MAX
Agents at RE/MAX provide many of the same services as KW agents, though their marketing has less of a technology focus. Their agents lead the market in staying educated and on top of the industry, and in production numbers.
While RE/MAX has the most sales of any other brokerage, they're concentrated in the Midwest. Their two largest brokerages are in Minnesota and Wisconsin, so while they could have an office in your area it may not be a large one. Their commission structure is the same as Keller Williams, and you'll pay your agent a 3% commission.
When you work with Clever, you can list with an agent from either Keller Williams or RE/MAX, or other brands and brokerages. Partner Agents join our network from national brokerages, but when working through our network they accept a lower commission. You could save a lot of money but still have a Keller Williams agent.
Clever Partner Agents work for a 1.5% commission but still provide full service. They'll help stage and market your house, arrange for professional photography, and see your home sale through to closing. Ready to learn more? Reach out to get connected with a Clever Partner Agent today.
Related links