You want to make sure you're getting the best possible price when buying a home. Timing can play a huge factor in whether you pay over or under asking price. So before you buy your dream bungalow, learn the best time of year to buy a home in Tampa so you're guaranteed the best deal.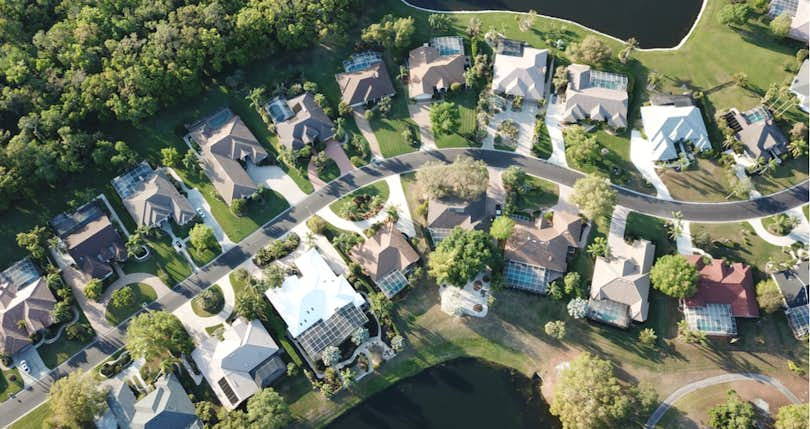 Buying a house is a stressful and emotional process. You'll likely have to spend weeks touring properties, fill out hundreds of forms, and invest a large chunk of your savings to secure the right house.
One way to make buying a house easier is starting the process at the right time. In Tampa, housing inventory, mortgage rates, and market trends vary from month to month.
For example, this year listing prices for homes in Florida were lowest in April. On average, homes were $42,625 less expensive. While in November — the month with the highest prices — the listing prices were $39,387 more than the annual average.
In truth, the best time to buy a house really depends on your priorities and situation. Read on to find out which time of year will give you the most options and the biggest savings when buying a house in Tampa.
If you're interested in buying a home, the first step in the home buying journey is to find an experienced realtor who's an expert in your local market. The right agent can help you find the best house for your budget and priorities - and negotiate a winning offer so you don't miss out on your dream home.
The easiest way to find a great local realtor is to use a free service like Clever Real Estate. Clever matches home buyers like you with top agents in your area so you can compare your options and choose a realtor who's the right fit for you.
You can interview multiple agents until you find the perfect fit, or walk away at any time - Clever's service is 100% free with no obligation. Fill out the form below to instantly request hand-picked agent matches now!
💰 Buy with a top agent, earn cash back!
Buy your dream home with a top local realtor from a trusted brand like Keller Williams or RE/MAX. Keep more money in your pocket by earning cash back on eligible purchases.
Enter your zip code to request hand-picked agent matches in minutes. Compare your options until you find the perfect fit, or walk away with no obligation. Try Clever's free service today!
Best Time of Year to Buy in Tampa
As Tampa's housing market continues to favor you as a buyer, purchasing a home right now can get you the best price before the market swings again in the other direction towards a seller's market.
As one of the most affordable cities in Florida, Tampa homes have sold at prices around $136,000 and even as low as $90,000. That's incredible, especially as home values have increased 9.8% over the last year and are predicted to continue to rise 5.3% in the coming year.
With low prices and increased home values, Tampa is a great place to buy. But with such great steals, you may face a bit of competition in getting your dream home. So when should you buy to guarantee a great selection as well as a great price?
Because of the great weather and seasonal fluctuations in population during the winter months due to snowbirds escaping the cold northern states, the house shopping season in Tampa doesn't follow the typical national trends.
Instead of the traditional spring excitement in the housing market, Tampa sees a lot of action during the winter months — January, February, and March.
Tampa sees the newest listings and inventory in the first three months of the year. This means you'll have an abundance of new homes to look at and sellers may be more open to negotiating price due to more competition between the profusion of sellers.
During the winter months, February stands out statistically as having a high inventory of housing options while also seeing more price reductions in homes than in January and March.
Additionally, when looking closely at Tampa's housing market, the late summer months moving into fall — August and September — also see a decent inventory of home listings and less homes selling over the asking price.
During these specific months, you're bound to get a better price for a home as sellers are anxious to get their homes off the market before the housing lull between October and December.
The Best Places to Buy a Home in Tampa
Hyde Park
A beautiful area right near the water, Hyde Park boasts historic, Victorian-style homes and is a great neighborhood for younger people who want to be close to the action. The neighborhood has plenty of restaurants, local shops, and great nightlife with speakeasies and rooftop patios.
Seminole Heights
This neighborhood definitely gives off the suburban feel. You're more removed from the bustle of downtown but you still have access to city-type amenities. Seminole Heights has plenty of breweries, local shops, and restaurants for you to enjoy.
Davis Islands
You can enjoy the island life on Davis Islands. This area is made up of small islands connected to Bayshore Boulevard and just minutes from downtown Tampa. Homes here are more expensive than back on the mainland, but definitely gives you a tight-knit community feel.
Plant City
If you like the quieter life, Plant City features pre-1920s homes with brick roads and a small, charming downtown with local business and antique shops lining the streets. In this smaller community, you'll more likely have some land or a decent backyard as well.
Downtown Tampa
If you like the city feel, Downtown Tampa is the place for you. Rapidly growing, this area has a booming business district, beautiful skyline and water vistas, and is centrally located for easy access to highways, shopping centers, and restaurants.
4 Ways to Get a Great Deal On a Home in Tampa
1. Find a Great Tampa Real Estate Agent
Because Tampa is a buyer's market, it's even more imperative to work with a local and experienced real estate agent. You don't want to be taken advantage of or inadvertently pay more for a home thinking you're getting a good deal.
When going through the stress of buying a home, your real estate agent can be your advocate and with their extensive network, they can find potential homes and great prices that you don't have access to.
Learn More: What Does a Real Estate Agent Do for a Buyer?
2. Assess Your Needs and Lay Out Your Goals
Your real estate agent knows the lay of the land. They will be able to guide you through the Tampa housing market and navigate which neighborhood matches both your price range and meets all of your needs.
Going at it alone takes up an extraordinary amount of your time and resources. Having the help of a local agent will assure that you find your dream home faster and at the right price.
3. Find a Lender and Secure Financing
Unless you plan to buy your home with cash, you'll need to apply for a mortgage. For most home buyers in Tampa, interest rates are among the biggest factors when choosing a lender. Doing a little upfront research and comparing options to find the best rates could save you tens of thousands of dollars over the life of your loan.
For example, in Florida a typical house is worth $262,000. Assuming a 20% down payment, if you took out a 30-year mortgage for 3.5%, your monthly payment would be $935. But if you shopped around and found a 3% mortgage, your monthly payment would drop to about $884.
Getting a mortgage is a big decision – and it pays to shop around! Keep shopping until you find a lender with competitive rates who also understands your goals. Don't get pressured into taking on a bigger loan than you're comfortable with – work with a lender who explains what you're really signing up for.

It's easy to start your home buying journey – answer a few questions to get instantly matched with a lender who works in your area.
4. Negotiate for the Best Possible Price
Congratulations! You've found your dream home! Now, you have to make an offer. Your skillful real estate agent will help you draw up and submit an offer to the seller and once the home inspection is complete, your agent will negotiate to ensure you're getting the best deal possible.
Learn More: How to Find a Buyer's Agent That's a Good Negotiator
As you begin your home buying journey, you'll want to partner with a great real estate agent who will make sure you get everything you want and at the best price.
All you need to do next is to fill out this online form and a Clever rep will be in touch to answer all your questions and connect you with a local Partner Agent for a no-obligation consultation.
You May Also Like