"As is" listings are attractive to buyers because they're usually priced lower than other homes on the market. Although they may be tempting, buyers should be careful to assess the financial ramifications of buying such a house.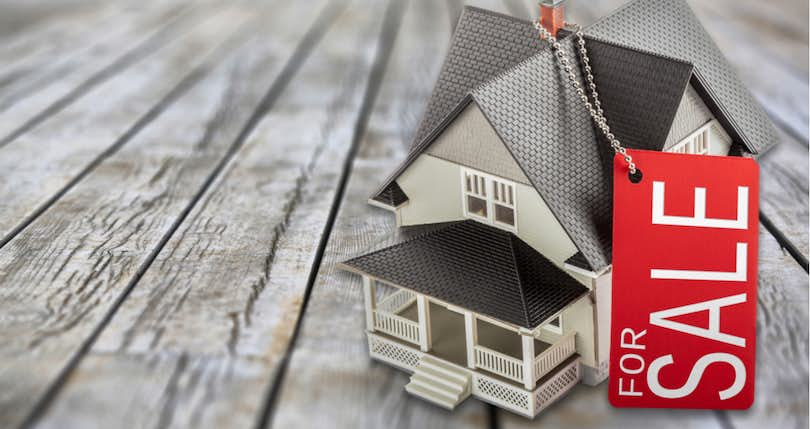 If you're in the market for a new house, you've probably encountered houses listed for sale "as is." The term is used to describe a sale in which the owner won't make any repairs or renovations to the home.
Is it a good idea to buy a house "as is?" Let's find out.
What does it mean to buy a house "as is"?
Usually when a house is put up for sale, the seller is open to making certain repairs. The repairs that need to be made are usually determined by conducting an inspection. The buyer and seller then go into negotiations following which the repairs that were agreed upon are made.
When a house is listed to be sold "as is," that means that you're buying it in whatever condition it currently is. You may still be free to carry out inspections like you would on any other home. However, you can't use those inspections as a way to negotiate repairs with the seller.
Calculating the True Cost of an "As Is" Home
It's important for buyers to know the financial ramifications of buying a home "as is" before going through with the deal.
The first thing to know is that there are always additional expenses that come into the picture. Homes listed for sale "as is" are usually priced lower than similar homes in an area. That's because the seller doesn't have to invest in repairs and usually wants to offload the property as soon as possible.
Buyers shouldn't take this to mean that they're getting the house at a bargain. You will have to invest in inspecting the home and then repairing any defects that are found. It can be hard to project exactly how much it will cost to repair the home, which is why you should always get inspections done before buying an "as is" property.
Another challenge with buying such houses is that it can be hard to get a loan for them. Banks use houses as collateral and a house that's in poor condition can be grounds for a loan being rejected. So buyers looking to purchase such a property may have to raise funds themselves.
What do you need to know about buying a house as is?
Enter your zip code to see if Clever has a partner agent in your area!
Risks Involved in Buying a House "As Is"
There's always a good reason why somebody sells a house "as is." It usually means that there is some defect with the property that they don't want to pay to fix. So they lower the price of the property as a way to sweeten the pot for buyers.
As a buyer, you accept the risks that come with purchasing a house "as is", the main one being having to repair it yourself. Depending on where you live, you may not be able to rely on disclosures to find out what you need to know about the property. Many states put the onus on the buyer to identify any issues there may be and take it up with the seller.
Another risk with buying a property "as is" is that you may not know what it's true value is at the time of purchase. This is important because a house is a big investment and knowing its value helps you determine whether it's worth the money. But since such homes tend not to be in good condition, you can't be completely sure whether it's a good financial decision.
Tips When Considering an "As Is" Purchase
Inspections
Buying a house "as is" doesn't prevent you from carrying out inspections. Buyers should always include an inspection contingency in their contract in such a situation. This will help you find out if there are any hazardous conditions on the property and let you budget for repairs so you can decide whether the house is a good investment.
Hire a Real Estate Agent
Given the risks involved in buying an "as is" home, it should always be done with the help of an experienced real estate agent. Your agent will be able to help you appraise the house based on where it's located and its after-repair value. You will also be able to negotiate better with the help of an agent.
Ask for a Home Warranty
One of the ways buyers can save money on future repairs is by asking the seller for a home warranty. These warranties usually cover important home systems and certain appliances. Being able to get a home warranty will come down to your ability to negotiate with the seller and having the assistance of a real estate agent can help.
Should I buy a house "as is"?
Buying a house "as is" can be a way to get a property at a much lower rate than other homes in an area. The caveat, of course, is that you will almost certainly have to spend additional money on fixing the home.
It is not advisable for first-time home buyers to buy a house "as is." Most first-time home buyer programs don't cover homes that have serious defects. First-time homebuyers can gain a lot more by purchasing a home while taking advantage of one of those programs.
"As is" homes are a much better proposition for real estate investors. These properties give you an opportunity to buy a fixer-upper at a low cost and flip them quickly. But make sure that you invest in a way that maximizes the chances of returning a profit.
Clever Partner Agents can help you determine whether buying a house "as is" is the right decision for you. We work with agents who have extensive experience helping buyers with a variety of real estate transactions, including "as is" purchases. Fill out the form on this page to connect with a Partner Agent in your city.
Related Articles
You May Also Like