When multiple people are bidding on the same home, competition can get fierce. But these tips will help you make your offer the best it can be, and maximize your odds of getting that dream home.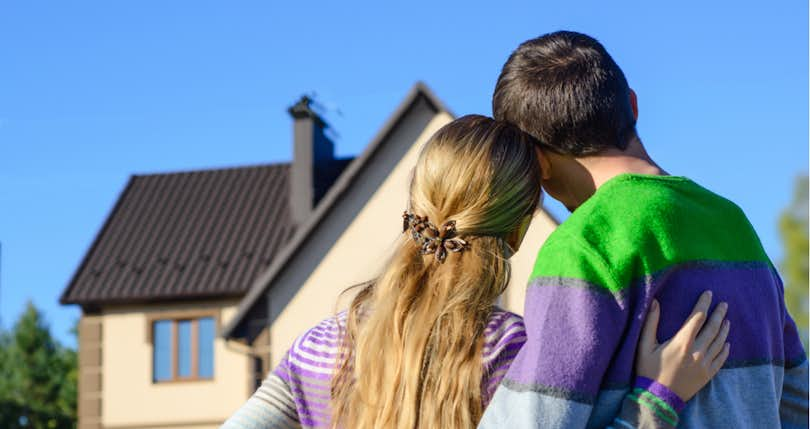 So you've found your dream home. Congratulations! But now you're realizing that all the things that make this property your dream home – the amazing views, the southern exposure, the picture-perfect kitchen — has caught the attention of other buyers. Maybe several other buyers.
Your dream is also their dream, and in this situation, only one of you can achieve this dream. So how do you ensure that you maximize your odds of success?
Because while losing a bidding war can be a downer, you'll probably get over it sooner than you realize. What you won't get over is realizing, down the line, that you might have lost your dream home because you didn't make your bid as strong as it could've been.
Get Pre Approved
The best way to start the process is to show up with a mortgage pre-approval letter. That's the closest thing to a briefcase of cash that you can bring. And don't confuse preapproval with prequalification — there's a big difference.
Pre-approval means a lender has looked at your financial situation and credit score and has given you the green light for a mortgage. Basically, it means you already have a mortgage, and now you just need a house.
Prequalification just means that you can afford a house of a given price based on your income. Your credit score hasn't been scrutinized, and you might have debts or other financial obligations that could complicate your eventual approval.
A knowledgeable seller will know the difference.
Get Your Down Payment Up
Next to an all-cash offer, the best way to impress the seller of your dream house is with a nice fat down payment. The more cash you can put down up front, the better you'll look as a candidate for easy financing.
There are programs that will add to the money you've saved for your down payment. Contrary to popular belief, these programs are not exclusively low-income or first-time buyers. A knowledgeable real estate professional can help you navigate the many programs that you might qualify for.
Make Your Offer Respectable
Many people like to make a lowball offer, assuming that the seller will counter high and that you'll settle somewhere in the middle.
Under normal circumstances, this might be a sound negotiating tactic, but if we're talking about your dream home, in a hot market, you might want to take the opposite approach.
Put your best foot forward, and present them with an enticing number that acknowledges the circumstances. You might be surprised at how quick they accept if they're sick of dealing with lowballers who pride themselves on "tough negotiation."
An experienced agent who knows the market, and understands the seller's inclinations, can help you decide on a realistic offer.
Make the Terms More Enticing
Money — specifically, down payment money — counts for a lot in this situation. But it isn't everything. If you're competing against other potential buyers who've put in similar offers, there are still ways to improve your chances other than throwing in more cash.
One great way to show that you're serious is to waive your contingencies.
Contingencies are in the contract to allow you to back out of the deal if certain conditions aren't met. Waiving them tells the seller that you're committed 100% regardless of unforeseen events.
For example, if you suspect the property might be undervalued, you could waive the appraisal contingency, which is in the contract to protect you in case the appraised value of the house comes in for less than the mortgage amount.
There's also the inspection contingency, which gives you the ability to back out or renegotiate if the inspection finds serious issues with the house.
There are other contingencies you could waive; many sellers will welcome anything that will streamline or shorten the sale process. Just keep in mind that if you waive the contingencies, they're really gone. If the inspection finds serious problems with the property, you either have to go ahead anyway, or back out and lose the money you've already put down.
Think Ahead
Some houses are stars; they look great in photos and bowl you over in person. Other houses might have a more … subtle appeal.
If you've been on the losing end of a few bidding wars, you might consider settling on a dream neighborhood, instead of a single dream property, and then scouring the area for undervalued homes.
If you can find a place that may not look perfect in listing photos but has great bones and potential, your bid may be received with much more enthusiasm compared to the place that's newly-renovated and being circled by a dozen buyers.
Winning a bidding war can be a stressful undertaking, but it can go a lot more smoothly if you have a top local agent on your side! Clever Partner Agents are all top performers in their markets, and they can certainly maximize your chances at getting your dream home, no matter how fierce the competition.
» MORE: How to Win a Bidding War
Related Articles
You May Also Like