If you suffer from fibromyalgia, climate and weather can play a huge role in how you're feeling. If you notice changes in weather affect your quality of life, moving to a different city might help relieve some of your symptoms. Find out the top five places to live if you suffer from fibromyalgia.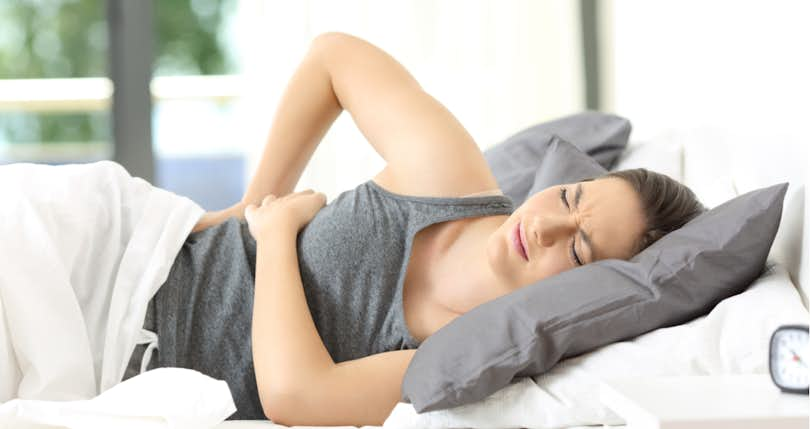 Fibromyalgia is a painful disease that impacts over 10 million people in the U.S. alone. This disorder causes widespread musculoskeletal pain across the body and typically causes additional symptoms, including trouble sleeping, fatigue, and mood issues.
One factor many experts believe play a role in how severe or often symptoms occur is climate and changes in weather. As a result, there are specific climates fibromyalgia sufferers should look for when searching for a home.
The Best Type of Climate for Fibromyalgia Sufferers
The ultimate cause of fibromyalgia is unknown, which can make it difficult to know how to treat or alleviate symptoms. According to Fight for Fibromyalgia, many sufferers agree that sudden changes in temperature or lower atmospheric pressure can worsen symptoms.
Other weather conditions that can impact fibromyalgia symptoms include:
Humidity
Cold temperatures
Precipitation
Sunshine duration
Not all people diagnosed with fibromyalgia will feel the same effects in each weather conditions, but many surveyed notice slight changes in symptoms. Therefore, it's often recommended that those with chronic pain flare-ups move to the southwestern part of the United States, where the humidity is low and the year-round temperature is more moderate.
If you're looking for a new home, these five places are the best locations for fibromyalgia suffers to find some year-round relief.
1. Santa Fe, New Mexico
Located in north-central New Mexico, this desert city may be the safe haven fibromyalgia sufferers have been looking for. Since Sante Fe is located in the northern part of the state, it's ideal for chronic pain sufferers who want low humidity, but still hope to experience all four seasons.
Santa Fe does have warm springs and summers but can get down to an average of 34.8 degrees Fahrenheit in the winter, so those triggered by cold temperatures might want to find a more moderate climate to reside in.
Health quality and access to care is also above the country's averages in Santa Fe, with above average air and wind quality. Access to physicians is also rated above average.
2. El Paso, Texas
El Paso is a great southern city for anyone seeking a dry and sunny climate. On average, El Paso has relatively low humidity levels, which can offer relief from those who also experience flare-ups during extreme humidity.
On average, the temperature in El Paso is 66 degrees Fahrenheit. This desert city offers great access to medical care, with top physicians and chronic pain management specialists to choose from, like the El Paso Pain Center.
Looking for a city that reduces your fibromyalgia pain?
A Partner Agent can find you a home in city that improves your health
3. San Francisco, California
Recently dubbed the healthiest city in the country, San Francisco is a prime spot for fibromyalgia sufferers to find relief. With low humidity ratings year-round, this city's climate may help lessen chronic pain flare-up occurrences.
This city has a good mix of hot and cool weather, though temperatures tend not to fluctuate greatly from day to day. With an average temperature of 57.3 year round, fibromyalgia sufferers who don't want to deal with hot climates will love living here.
San Francisco is also home to cutting edge fibromyalgia treatments at prestigious medical research centers like Stanford University. A variety of research and support groups can also be found across the city.
4. Las Vegas, Nevada
Since high or frequent levels of precipitation can cause flare-ups, humidity isn't the only factor to take into account. Those plagued with chronic pain from precipitation may find relief in dryer cities in Nevada, like Las Vegas.
This desert city has a year-round average temperature of 69.3 degrees Fahrenheit and only receives 4.17 inches of rainfall each year. Combined with year-round moderate temperatures, this Nevada city may be the perfect oasis for those with fibromyalgia.
Las Vegas residents also have great access to top physicians and resource centers, like Nevada Pain, which focuses on fibromyalgia treatment.
5. Athens, Georgia
Not everyone wants to live in warm climates all year long. Athens, Georgia is a great pick for chronic pain sufferers, because it's average temperature is 63 degrees Fahrenheit, making the climate slightly more mild than other recommendations. The weather is also fairly steady year round, perfect for reducing chronic pain flare-ups.
Athens also offers easy access to many chronic pain and fibromyalgia physicians, offering both physical and psychological support to residents. Lower taxes throughout Georgia can also make it easier for sufferers to buy a home in the Peach State and afford treatments.
Next Steps
If you're considering relocating to help ease your fibromyalgia pain, you'll want to partner with a top-rated real estate agent. Clever can help connect you with a local Partner Agent who can help you find an affordable home in your new dream city.
Clever also pays eligible buyers cash back of the purchase price when they buy a home in a qualifying state for over $150,000. Reach out to a Clever Partner Agent today to find out more.
Related Articles