Asthma sufferers know that where you live can have a huge impact on your symptoms. This list considers five cities with characteristics that can help you breathe easier when finding a place to live.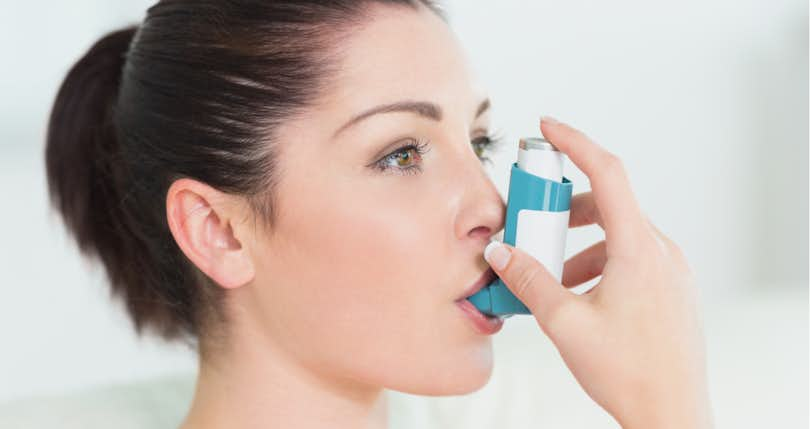 Asthma is a chronic condition that affects over 26 million Americans — that's nearly 8% of the U.S. population. While it can't be cured, medication and lifestyle changes help control symptoms and avoid potentially life-threatening asthma attacks. There are dozens of asthma triggers, and people with the condition must take into account a city's environment when planning a move.
Different people are sensitive to a multitude of different asthma triggers. Because of this, there is no one "ideal" city for people living with asthma. We selected the locations listed in this article based on environmental factors and public response to controlling asthma symptoms.
Do you have asthma?
Check out the best places to live and buy a home with a Partner Agent.
Cheyenne, Wyoming
Why it makes the list: Air pollution is a major asthma trigger. A community's air quality is measured based on the levels of its ground-level ozone and particle pollution. Ground-level ozone is a gas that results from reactions between various chemicals, most of them human-created, and sunlight or heat.
Car exhaust is a main contributor to ground-level ozone. Particle pollution, as its name suggests, consists of tiny particles and liquid droplets that enter the air. High levels of air pollution inflame the lung cells, leading to an increased risk for asthma attacks.
For those who appreciate rugged terrains and plenty of personal space, sparsely populated Wyoming is a breath of fresh air — in more ways than one. In its State of the Air 2019 report, the American Lung Association ranked Cheyenne, Wyoming as one of the cleanest cities in the nation, with some of the lowest particle pollution and ground-level ozone levels in the U.S.
San Francisco, California
Why it makes the list: Besides its mild climate, the city recognizes asthma as a public health threat and responds accordingly. San Francisco's Board of Supervisors established the Asthma Task Force in 2001, bringing together representatives from medical, environmental, legal, and community advocacy fields, to address prevention strategies and improve the quality of life for asthmatics in the city and county area.
One of the task force's main focuses is controlling asthma triggers in housing, clinical, and child care/school settings, with a heavy emphasis on the area's low-income residents.
Calabasas, California
Why it makes the list: Tobacco smoke is especially harmful to people with asthma. The chemicals in secondhand smoke — in particular, nicotine, tar, and carbon monoxide — irritate and damage the lining of the airways, and cause the lungs to produce more mucus, increasing the risk of an asthma attack.
More cities across America are imposing indoor smoking bans, but this L.A. suburb has gone several steps further, and is recognized as having the most restrictive smoking ordinances in the nation. Beginning in 2006, Calabasas prohibited smoking in any public place, both indoors and out, where people may be exposed to secondhand smoke. This includes restaurants, hotels, bars, and parks. The town also requires that at least 80% of its apartment buildings be designated as non-smoking units.
Denver, Colorado
Why it makes the list: Seasonal allergies, hay fever, rhinitis. Whatever you call it, when it's time for plants to… make more of themselves, they release pollen into the air, and because different plants release pollen at different times, the pollen "season" can last for several months. If you have a pollen allergy, your immune system's response can inflame your airways, making it harder to breathe and triggering an asthma attack.
The Asthma and Allergy Foundation of America named Denver one of the best cities for allergic asthma sufferers because of its lower than average pollen score and a good ratio of allergy specialists to residents. There's some evidence to suggest that the Mile High City's elevation is beneficial to pollen-sensitive asthmatics, because of the diminished variety of plants growing in its drier air.
Cape Coral, Florida
Why it makes the list: The beach and surf on doctor's orders? We'll take it. Many people with asthma find their symptoms are worse in winter months, with the cold, dry air 'shocking' the lungs and leading to increased respiratory illnesses and asthma attacks. This city on the Gulf of Mexico has a mild-to-warm climate without the temperature extremes of northern or southwestern states. Plus, that salty sea air has a therapeutic effect on people with chronic lung conditions, in part because it's thought to blow away allergens and particle pollutants.
An experienced real estate agent will help you find the location that best fits your health needs, both indoors and out. As top performers in their local markets, Clever Partner Agents have the skills to navigate you through pricing, negotiation, and legal considerations to get the right home at the best price. Fill out this online form, and we'll connect you with a Clever Partner Agent in your area for a no-obligation consultation.
Related Articles