The best places to live on Disability Income are more than just the cheapest places around. When thinking about disability income, consider your disability and any medical needs you have. Working with an experienced local agent can help you find the perfect place.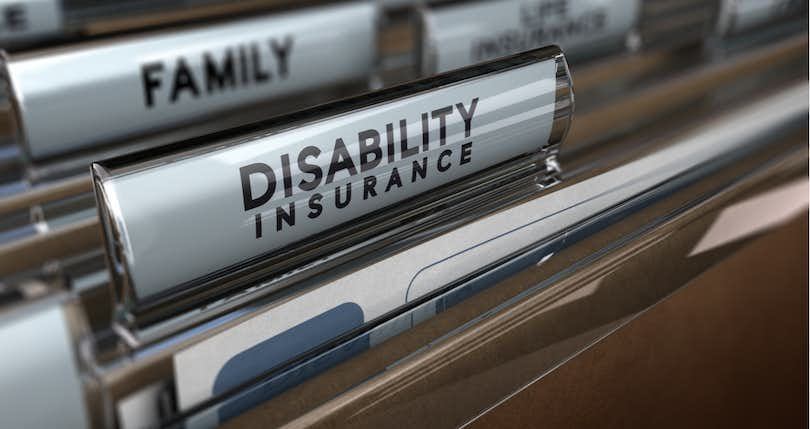 Disability income is vital to many Americans who have been injured while on the job or struggle with long-term issues that make it difficult to work long hours. Whatever the reason for collecting disability income, every American needs to have somewhere to live, even on a fixed income. Social Security Disability Income is just $800 to $1,800 a month, which is a good supplement to part-time income but can make it hard to live from on its own.
With the help of an experienced real estate agent, it's much easier to find the best deal on a home that has everything that someone with a disability needs. Whether in search of some place that's wheelchair accessible or somewhere that has the best quality of air, an experienced local agent can help narrow the search. Here are five of the best places to look when on SSDI.
JUMP TO SECTION
Looking for somewhere to live while on SSDI?
Work with a Partner Agent to find an affordable home in these cities.
Erie, PA
When looking at the states where the largest number of residents are collecting Social Security benefits, Pennsylvania ranks high on the list. In this state, one in five residents currently collects benefits from the program.
Erie, PA might seem secluded, being far out on the western edge of Pennsylvania, but it's not so disconnected as it might seem. In fact, Erie is just an hour and a half from Cleveland, where you can find some of the best medical care in the country. A median home is priced around $74,000 in the city, which is a great price if you're on a fixed Social Security income.
The Cleveland Clinic is one of the best hospitals in the country and ranks highly for their work in GI health. They also have a well-respected cancer institute and the Centers for Geriatric and Diabetes Care. While it may not be useful to drive 90 minutes for regular care, having access to some of the country's best specialists is great for people who are aging or on disability.
Akron, OH
Akron is a great city to retire on a budget of $1,500 a month, which makes it great for anyone living on Disability Income. At just $67,000, the median home value in Akron makes it a hot market right now. On a tight budget of Social Security checks, you can live a reasonably comfortable life in this city.
While the city has seen a population decline, immigrant communities have come to the city and have helped to offset the loss. They play a major role in the many services that elderly people and people with disabilities rely on.
Refugee resettlement services even attempted to place many new arrivals in the city into jobs working in at-home care and in nursing homes.
Like Erie, PA, Akron is also located just a short drive to the Cleveland Clinic. With 11 hospitals and 18 full-service health centers, having Cleveland just 45 minutes away is great for many people on disability. Anyone with heart trouble will find some of the best cardiologists in the Midwest working in the clinic.
Lawton, OK
Lawton, OK is the fifth-largest city in Oklahoma with just under 100,000 people living there. Oklahoma has a low cost of living and very affordable home prices, which is why it's rated one place where you're least likely to live paycheck to paycheck.
Although it's a populous city with much to do throughout the year, the median home value is just $90,000. With Oklahoma City just 90 minutes away, Lawton is close to the heart of the action in the state.
The Centers for Medicaid and Medicare Services has awarded the Mercy Hospital system in Oklahoma City four out of five stars. Anyone whose disability requires the help of a specialist a few times a year would be smart to choose Lawton. Look at the quality rankings for hospitals in the area for more information.
Muncie, IN
Just an hour northeast of Indianapolis, Muncie is a great place to enjoy a low cost of living without sacrificing the culture and community you get in a city. That's because it's also home to Ball State University, where the best writers, artists, and researchers in the country visit regularly.
When you're on a strict budget, it's hard to find a city that offers a great quality of life to go along with a low price. Other buyers are waking up to the value Muncie has, and the market is hot, though as of mid-2019, the median home value is still just under $85,000.
One of the best resources for people with disabilities in Muncie is Hillcroft Services, Inc. They offer outreach, support, and a voice for people with disabilities in Muncie and throughout the region. If you're looking for a supportive community, you'll find few that are more active than in Muncie.
Wichita Falls, TX
When looking for a home in the city center of Wichita Falls, you'll find the prices far below the median in the country. Move out to the suburbs and you'll find even better deals. For Texas home values, you'll find Wichita Falls is less than half of the statewide median.
This state is friendly to retirees when filing taxes at the end of the year. If you're young and on Disability Income, this might not be the first thing on your mind but for older people on Social Security Disability Income, it's an important thing to consider.
If the city of $100,000 feels too small, you're just two hours from Dallas-Fort Worth. Medical City in Fort Worth is becoming one of the best places to get care and one of the top employers in the region. Not only can you get some of the best medical care in the world there, but you can fly anywhere in the world if you need a getaway.
The Best Places To Live on Disability Income are Hard to Find
While the cost of living and housing value are important to consider when finding a place to live while on Disability Income, that's not everything. Each home buyer comes to the table with their own concerns and requirements and qualifications for financing. Working with an experienced local agent is the best way to find out where the best places for public transportation, first-floor residences, or being near a supermarket are found.
Contact us today to pair with an experienced local agent in whatever city you're looking to move to.
Related Articles