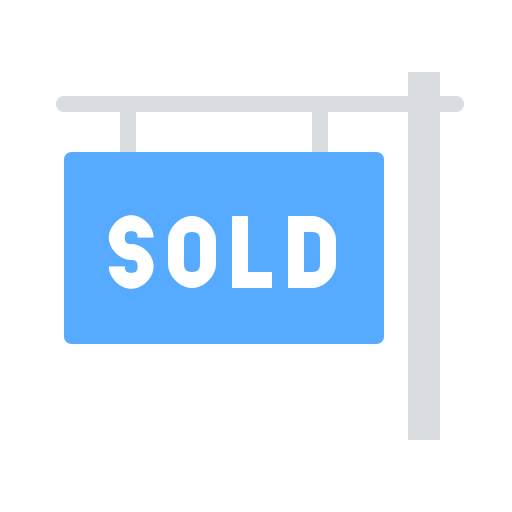 Grandview Homes
📝 Fastest closing time
Seven to 10 days
💵 Fastest time to offer
Within 24 hours
🌎 Locations
Illinois and Wisconsin
✍️ Editor's take
✔️ Pros
❌ Cons
🏆 Best for
Grandview Homes offers all-cash closings if you need to sell your house ASAP and can't make any repairs. But you should expect to make far less on your home sale compared to selling in the open market with a realtor.
Get an offer within 24 hours and close within seven to 10 days

Sell your house in as-is condition, with no repairs or prep required

Get $10,000 cash upfront to help cover moving costs

Customers report a smooth process, with no hiccups
Pays 50% to 75% of your home's fair market value

Little to no room to negotiate price
People who need to sell ASAP and will likely have trouble doing so on the open market, due to a home's poor condition or a slow real estate market.
Grandview Homes reviews | Ideal clients | Alternatives | How it works | FAQs
Grandview Homes is a real estate company that buys houses for cash in Illinois and Wisconsin. The company specializes in buying properties as-is, meaning no repairs are required, and it can close in seven to 10 days after offer acceptance.
Like other companies that buy houses for cash, Grandview Homes is not best suited for selling a house in good condition that will fetch a competitive price on the open market. It typically only offers 50–75% of a home's after-repair value (ARV).
However, homeowners facing foreclosure or those who need to sell quickly may be satisfied with its streamlined process, fast closing time, and lack of fees and commissions.
Looking to sell a house fast?
Clever Real Estate will match you to a top local agent who can provide offers from other companies that pay cash for homes in your area. Your agent can compare these offers to what your home might sell for in the open market, helping you weigh all of your options.
Get fair offers from cash home buyers now!
Compare offers from top cash buyers, plus get an expert realtor's opinion on what your house is worth.
What is Grandview Homes, and how does it work?
Grandview Homes is a legit cash home buyer founded by Ken Bernhard and Tom Detelich in 2009. It's accredited by the Better Business Bureau (BBB), where it has received an A+ rating.
Illinois and Wisconsin homeowners can contact Grandview Homes via phone, email, or online contact form. A representative will visit your home for a walkthrough to view your home's condition before making an offer.
Grandview may present a cash offer in as little as 24 hours and schedule closing in seven to 10 days after offer acceptance. It charges no fees, real estate agents, or commissions, and homeowners can get $10,000 cash upfront to help cover moving costs.
How much does Grandview Homes pay?
Grandview Homes charges no realtor commission or fees. But like other cash home buyers, it may only offer you 50–75% of your home's ARV.
ARV is what your home might sell for after repairs and renovations. Offer prices are based on the condition of your home and the cost of repairs, maintenance, and other pre-sale expenses (like cleaning and home staging) required to get it sold.
For example, a home with an ARV of $500,000 might only sell for between $250,000 and $375,000 to a cash home buyer like Grandview Homes.
Who does Grandview Homes work best for?
Ultimately Grandview Homes works best for homeowners who need to sell their homes as soon as possible — whether because of physical or financial distress.
Consider Grandview Homes if you face any of the following issues and want to sell quickly:
Fast relocation due to divorce, inheritance of a property, or a job relocation
Difficulty making mortgage and tax payments
Repair issues likely to stop your home from selling, including mold infestation, faulty electrical systems, and damaged foundation
If you need to sell a house ASAP and at a high price, your best bet is to first speak with a realtor who specializes in fast home sales. You might be shocked to learn how quickly your home could sell on the open market, even if it's not in the best condition.
Clever will match you with an experienced local realtor, who will bring you offers from legit cash home buyers in your area. You'll also get a free home valuation to see what your home is worth, so you can decide whether selling on the open market is your best choice.
Get fair offers from cash home buyers now!
Compare offers from top cash buyers, plus get an expert realtor's opinion on what your house is worth.
Grandview Homes reviews
| | Average rating | Total reviews |
| --- | --- | --- |
| Better Business Bureau | 4.84 | 96 |
| Google | 4.2 | 83 |
| Weighted average | 4.54 | 179 |
Grandview Homes generally has positive reviews, with a 4.84-star rating (96 reviews) at the BBB, and a 4.2-star rating on Google (83 reviews). Here's what customers have to say about their experiences.
Agents are professional
Customer reviews reveal that Grandview Homes' agents are professional, accommodating, and knowledgeable. Customer service reps are reportedly prompt and courteous, and the company's helpful team members make it easier to sell a house quickly and under stressful conditions.
Smooth process
Grandview Homes is also well-reviewed because of the smooth, seamless selling process. Homeowners who have used Grandview to sell their houses share that they appreciate the efficient closing time frame. This is especially true for sellers who need to move quickly or face financial difficulties.
Fair prices
One of Grandview's main value propositions is selling without closing fees or agent commissions. Some reviewers also report receiving fair cash offers for their homes based on their conditions.
Grandview Homes alternatives
Selling a home through Grandview Homes may be the best option for some homeowners, but it's not the best way to get top dollar for many homes.
Consider these alternatives if you're not in a hurry to sell your home or if the house is in good condition.
Other cash home buyers
Numerous companies buy houses for cash, but offer prices and terms often vary by provider. To get the best deal on your home, shop around and compare multiple offers before committing to a cash buyer. Requesting an offer is typically free with no obligation.
Clever Offers can request additional quotes from other cash home buyers first. Get fair cash offers from top local buyers now!
iBuyers
iBuyers are real estate tech companies that contact homeowners and make offers to purchase their homes based on algorithms. Popular iBuyers include Offerpad and Opendoor.
Unlike many cash buyers that prefer to buy and flip homes in poor condition, iBuyers look for houses that will be easy to resell with only minimal repairs. For that reason, these companies are usually best suited to houses already in good condition and located in hot markets where homes move quickly.
» LEARN: What Is an iBuyer? Everything You NEED to Know
Selling on the open market
An open market sale is a good option for getting top dollar for your property. This approach to selling allows you to set the listing price and market your home to a large pool of buyers — often with the help of a licensed real estate professional.
Unlike cash home buyers, you can negotiate with buyers. Depending on the market and desirability of the home, selling on the open market may even spark a bidding war. If demand is high enough, you may also be able to sell your home fast.
Notably, this strategy makes the most sense for homes in good condition. It's also best for homeowners who don't need to sell ASAP, as getting an acceptable offer can take several months.
» SAVE: Find top local agents and save big!
FAQs about Grandview Homes
Is Grandview Homes legit?
Yes, Grandview Homes is a legitimate real estate company founded in 2009 by Ken Bernhard and Tom Detelich. The company buys houses for cash in any condition or situation. It currently serves home sellers in the Greater Chicago or Milwaukee areas.
How much does Grandview Homes pay for houses?
What are Grandview Homes complaints?
A common complaint about Grandview Homes was about low offers — 50–75% of market value — though that's a typical offer with cash buyers. Grandview Homes has generally positive reviews.
How does Grandview Homes work?
You'll schedule a time for a Grandview Homes rep to visit your home, and you'll get an offer as soon as 24 hours later. You can close on the sale within 7–10 days of accepting the offer.
Methodology
Before writing this review, our research team spent weeks studying each cash buyer service. Our research process included:
Mystery shopping each company
Interviewing real estate experts
Conducting a spreadsheet analysis of each service provider's terms
Contact Grandview Homes
Related articles