Even though Houston is one of the hottest and most desirable markets in Texas, the city still has a selling off-season. Know exactly when you should sell to earn top dollar and what you can do to sell fast.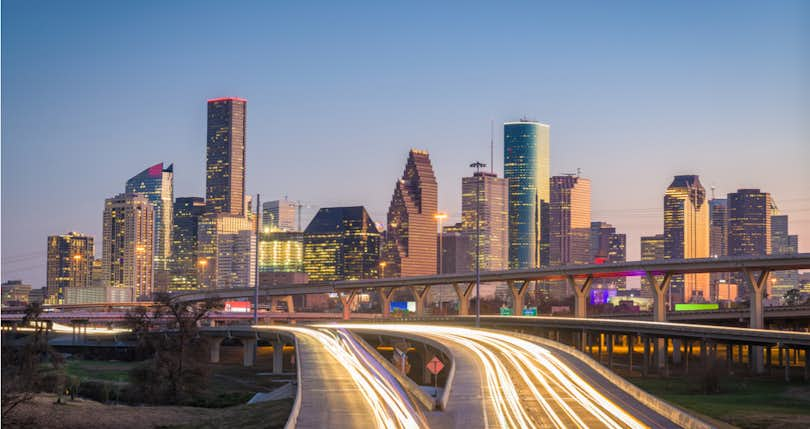 When it comes to selling a home, timing isn't everything; however, it can impact how long your sale takes and the price you're ultimately able to get.
As of August 2019, in Houston, the best month to list a house in terms of the selling price is July — seller's typically net 4% more than average.
The best month in terms of speed is May — the median number of days on market (DOM) is 25, 12 days faster than average.
Of course, take these metrics with a grain of salt: Houston real estate trends can vary significantly from one locale to the next. If you want strategic home selling advice pertinent to your neighborhood, your best bet is to speak to an experienced Houston agent who works there.
Top Houston agents sell hundreds of homes per year, giving them an up-to-the-minute read on local market conditions, what local buyers are looking for, and how to find them.
> Get in touch to interview top-rated Houston agents.
Note: our referral service is 100% free and there's no obligation.
In the meantime, here are a few key considerations to keep in mind when trying to determine the best time to sell your Houston home.
The Best Time of Year to Sell a House in Houston
To sell your home quickly, the ideal time of year to sell your Houston home is summer. According to data from Redfin, homes only spend a median of 28 days on the market during summer. Your other best option is to sell in spring with homes spending 30 days on the market.
Summer is also the best time to sell to get top dollar for your Houston home. Homes sold in the summer see a median price of $223,333. Again, the next best time to sell your home for a high sales price is spring with the median price of homes being $221,667.
If possible, avoid selling your home in winter as homes stay on the market for 49 days and sell for a median sales price of $210,000 during that part of year. With both sellers and buyers focused on the holidays and spending more on travel and presents, you'll find fewer homes on the market and fewer buyers out house hunting.
Best Month to Sell a House in Houston for Speed
If you're looking to sell your home as quickly as possible May is the optimal month. During May, Houston homes stay on the market for a median of 25 days. Your next best bet is selling during June with homes receiving offers after 26 days on the market.
When you'll see homes linger on the market is during December with homes typically receiving offers after 50 days. Not faring much better is January with homes staying on the market for 49 days.
Best Month to Sell a House in Houston for Price
To garner the highest price for your home, aim to sell during July. In July, Houston homes sell for a median price of $227,000. The next most lucrative time to sell your home is during May and June with the median price of homes selling for $225,000.
To ensure you get the best price possible, refrain from selling during the middle of winter. January homes see a median price of $195,000 followed by February with homes selling for $215,000.
Sell your house fast and for top dollar!
Connect with a top agent to get offers fast and save thousands!
When should you sell your Houston home?
Ultimately, only you can decide when the best time is to sell your home. But as life rarely follows the plan you set, there are a few times when you should stop and consider whether it's a prime time to sell your house.
Here are some times to think about putting your home on the market.
When It Makes Sense Financially
Before you decide to sell, consider your financial situation. For instance, perhaps a promotion at work allows you the freedom to finally move into the dream home you've always wanted. On the other hand, if your neighborhood suddenly sees a surge in popularity like Houston's MacGregor neighborhood, where taxes and the cost of living skyrocketed, you may need to sell and move to a more affordable area.
Keep in mind that selling your home can be costly. Between staging, repairs, closing costs, and commission fees, your expenses can add up quickly. Ensure you set a budget so you walk away from the sale with enough funds for your new home's down payment and mortgage.
When Lifestyle Changes Demand It
Whether you need to move for a job or you're ready to start a family, you may need to sell outside of Houston's prime selling season. In the case you're not able to sell during summer when you typically see faster and higher offers, your real estate agent will be an invaluable asset. They'll be able to use their network and resources to ensure you come out with the best outcome possible.
When You're Ready to Downsize or Retire
If you're tired of schlepping up and down a flight of stairs to do laundry or can't stand the thought of mowing the lawn one more time, you may be ready to downsize.
Trading in your 4-bedroom house for a condo helps you not only save time and energy, but reduces your utility costs, mortgage payments, and upkeep costs.
When the Market Conditions Are Perfect
Selling when market conditions are perfect is of course ideal. To make sure you don't miss the peak of your market, work with your agent to time your sale for when the market swings to a hot seller's market.
In a hot seller's market home inventory is low, meaning more buyers will be vying for fewer homes. Consequently, you'll see multiple, higher offers, and your home will sell quickly.
Unfortunately, as September 2019 Zillow data shows, the Houston housing market is in the midst of a buyer's market. This means sellers may find it more difficult to sell quickly and it might be best to wait for things to heat up again.
3 Tips for Selling Your House Fast in Houston
1. Find a Top-Rated, Houston Real Estate Agent
Whether you sell during prime time or during the off-season, you'll want to partner with a top-rated, experienced real estate agent. They'll be able to use their Houston housing market knowledge, their extensive professional network, and marketing expertise to draw in multiple offers so you sell quickly and for the best price possible.
2. Price and Market Your Home Aggressively
Pricing your home takes a certain finesse. If you price too high, buyers won't even consider your house. But if you price too low, buyer's may be scared off thinking there's something wrong with your home.
The key is working with your agent to set a competitive price that attracts buyer offers. Your agent will conduct a comparable market analysis (CMA) ensuring that your price is fair and works for both you and the buyer.
3. Be Flexible!
Understandably, many sellers have an emotional attachment to their home and tend to believe their home is worth far more than it actually is. Set realistic expectations for how quickly your home will sell and for how much in Houston's current market.
As Houston has shifted towards a buyer's market, be prepared for more seller competition, fewer high offers, and a longer sale timeline. However, by being flexible and willing to negotiate with buyers, you'll gain an advantage over other sellers and snag the sale.
Should You Sell to a Houston Cash Buyer?
Listing your home on the open market isn't your only selling option. Cash buyers and iBuyers provide sellers with a straightforward, hassle-free alternative. They'll make a fast, all-cash offer and allow sellers to skip the more time-consuming and costly steps of the home selling process such as staging, fixing repairs, and paying commission fees.
However, in exchange for speed and convenience, sellers can lose significant equity in their home or pay for high service fees. For instance, cash buyers who flip homes will make a well-below market value offer on your home, fix the repairs, and then resell for a profit. Typically, these cash buyers offer 30% to 50% under fair market value.
On the other hand, iBuyers use proprietary algorithms to calculate an offer, resulting in offers close to market value. Rather than recoup their earnings from making lowball offers, iBuyers turn a profit by charging service fees that range between 6% and 14%.
Especially since the Houston market has swung to favor buyers, the certainty, simplicity, and speed cash buyers and iBuyers offer may be worth the price for some sellers.
Next Steps: Get Advice from an Expert
Knowing when is the best time to sell can be tricky. Using their expertise and extensive resources, a licensed expert can help you understand the Houston market and time out the right moment for you to sell depending on all your selling goals and needs.
Get in touch with Clever Real Estate to set up a free, no-obligation consultation with a real estate expert who will help you explore all your options so you sell your Houston home quickly and for the best price possible.
Related Articles
You May Also Like