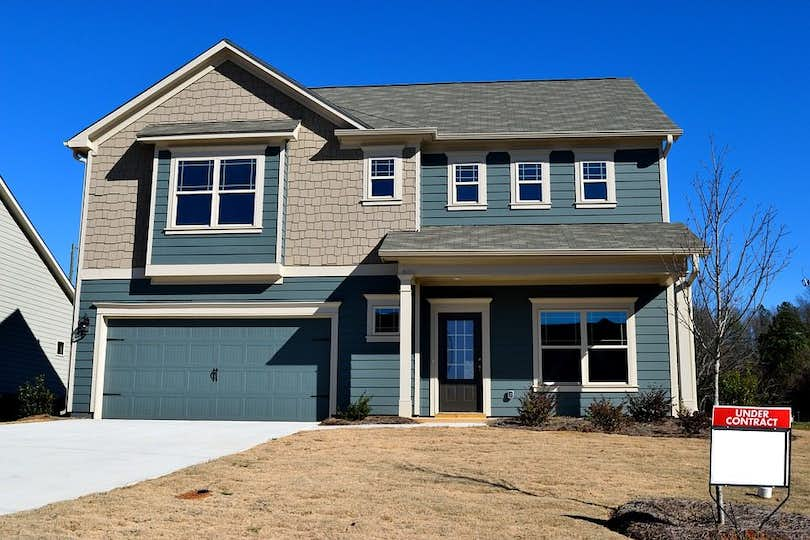 Home prices are continuing to climb in 2018. In fact, in a year-over-year comparison to the start of 2017, prices have risen over 6%! According to Zillow research, San Jose, CA; Raleigh, NC, Seattle, WA; Charlotte, NC; and San Francisco, CA are today's hottest real estate markets, but you'll be hard-pressed to find a buyer's market anywhere in the U.S.
Shopping for a home in a competitive real estate environment like this can present multiple challenges, one of the biggest of which is a bidding war. "Bidding wars" occur in strong housing markets when the demand for desirable homes increases the pressure on buyers to spend more than the asking price. If you're in the market for a home, it can certainly be discouraging to be edged out of a deal multiple times to the higher bidder.
Save thousands with Clever Cash Back!
Eligible buyers get 0.5% of the purchase price back after closing.
Hot real estate markets in 2018
Home prices have been on a tear since the financial crisis of 2008. Today, home prices across the U.S. rose by 5.7% in 2017, according to Barron's. The increase in demand and prices are driven primarily by lower-income and first-time home buyers, who are finally starting to experience the benefits of low unemployment and a healthy economy. In contrast, the market for luxury homes is experiencing the most significant deceleration in price growth due in part to more competition and a smaller pool of individuals.
The Southeast region has experienced the highest increase in home prices, led by Nashville and Orlando at 8% and 7% respectively. Other cities where home prices are seeing hefty advances include Las Vegas at 6.9%, Denver at 6.5%, and Dallas-Fort Worth–Arlington at 5.6%.
Now that you know which markets are prime time, we'll take you through some strategies that can help you tip the odds in your favor when bidding in a hot housing market.
» MORE: How to Win a Bidding War
1. Buy a house in cash
28.8% of U.S. home sales in 2017 have been all-cash transactions, according to Attom Data Solutions, a real estate data provider. Cash deals are attractive to sellers because they mitigate the delay waiting for banks to underwrite the mortgage. To the seller, these cash offers also decrease the risk of the deal falling through, which is why many sellers will choose lower cash offers over a slightly higher offer with a mortgage attached. Homes are expensive, of course, and not everyone has the cash available to use this strategy. Not to worry, as several other tactics might be of interest.
2. Obtain a pre-approval letter from your lender
Are you getting a mortgage to finance your home? If so, a pre-approval letter may increase your chances of beating other buyers. An already underwritten application that is merely pending an appraisal can make the sale can move faster. Not only can pre-approval help increase your chances of winning the bid, but it will help you avoid the stress of writing offers and submitting paperwork at the same time.
3. Writing a personal letter to the seller
When it comes to a bidding war, writing a letter to the seller can serve multiple purposes. What is a "letter to seller" exactly? The letter is an engaging and personal note exchange written from the homebuyer to the seller laying out their reasons for why they are the best offer. The very best letters will assure the seller their old home will be taken care of under the new ownership. The message also signals the buyer's seriousness in purchasing the house.
Remember, that behind the contract, there are people with emotions. In some cases, emotion can win sellers over money.
4. Waive your contingencies
Let's face it. In a hot housing market, sellers often have the upper hand, especially in a multiple bid situation. One way to combat this is through the avoidance of contingency clauses in your contract. At a high level, a contingency clause grants parties the privilege of backpedaling out of the deal under certain circumstances, the most common of which include post-inspection repairs. While most times these contingencies are standard, this is still a point that can be negotiated between the buyer and seller. To win the bidding war, it may require removing some of the more common contingencies.
5. Be flexible for closing
Just like the contingencies can be used as leverage in negotiations, so to can the date of closing. Depending on the circumstance, closing sooner or later than average can be a valuable piece of the transaction. If a home is already vacant, offering to settle in a shorter time span may win the seller over, as an empty house may indicate they would prefer getting the cash fast. On the other hand, offering a more extended closing period may be more attractive to a seller who currently inhabits the house and needs to find a new home in the time span allowed.
6. Collaborate with the listing agent
Another strategy that can work to the homebuyer's benefit is to develop a relationship with the listing real estate agent. The more you communicate with that person, the more information they might be willing to give you about the pending sale. This could include revealing a hint of the seller's personal situation or letting other clues slip, any of which can help you tailor your offer.
The home buying process can be draining, and you may not win a few bidding wars. However, with a knowledgeable real estate agent to help you write a strong competitive offer, you will be in a solid position to secure the home you want.
Related Articles