A seller's agent is your biggest cheerleader and main line of defense when selling your home. If you succeed, they succeed — and get paid accordingly. They guide you through the entire process, help you set the best price, and attract the most potential buyers. Here are the qualities to look for in one.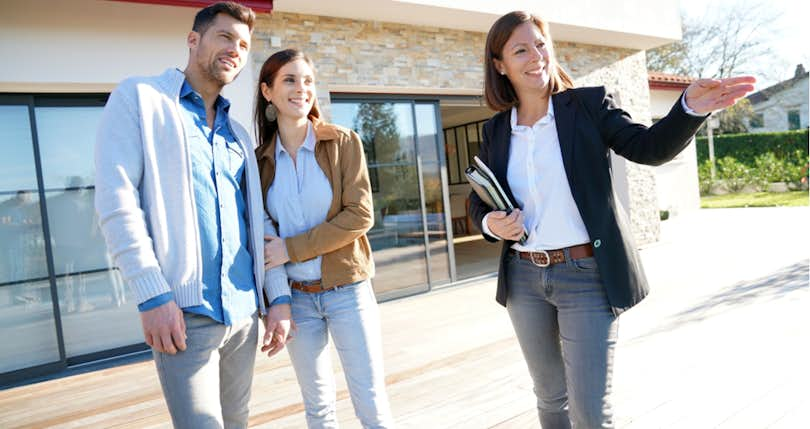 There's a reason that 91% of sellers are assisted by a real estate agent when selling their home, according to the National Association of Realtors. On average, agents sell homes for 33% more than if the home were listed as a for-sale-by-owner. Plus, they can provide some much-needed guidance throughout the entire process — especially for first-time sellers who may be a bit overwhelmed by it all. Here are three important qualities you should look for in a seller's agent to make sure your sale goes smoothly.
Role of the Seller's Agent
The seller's agent's role is to lead you through the entire home selling process — from setting your asking price and listing your home, to handing over the keys to the new owners, and everything in between. Since your agent represents you, they will advocate for you and operate under your best interests during negotiations on price and repairs. Especially if this is your first time selling a home, it's a good idea to have someone in your corner — and that someone is your seller's agent.
A good agent are worth their weight in gold. They can guide you on which improvements to make before listing your home, how much to list the property for, and when to do so. They'll also be able to help with negotiations by taking the emotion out of the process, or getting insight from the buyer's agent on the buyer's needs.
Since your seller's agent operates on a commission as a percentage of your final purchase price, they have a vested interest in making sure the sale goes through and that you get top dollar for your home. Plus, their reputation is on the line and there are few things less important for a real estate agent whose business is mostly referral-based.
Reliable
Selling a house involves a tedious process and one that can easily drag on if your agent isn't really on the ball. Your seller's agent should be incredibly reliable. They should show up to appointments when they say they will and on time. An agent should follow through on any promises to send over paperwork — the success of your sale depends on it!
Friendly
Not only are your agent's industry skills and know-how important, but you should make sure your personalities mesh well together. After all, you'll likely be working together over the next couple months on one of the largest transactions of your lifetime. Selling your home can be stressful! Find an agent that is friendly and personable — not only for the sake of finding a buyer, but also for your sake of staying sane during the process. Look for someone with whom you feel comfortable asking questions and relying on to lead you through the sale.
Experienced
Nothing is a substitute for having loads of experience in the field. Having an agent that has worked in the industry for several years — if not decades — will help you feel at ease. You can never be sure exactly how negotiations with the buyer or the sale in general will go, so it's great to have someone on your team that has dealt with most scenarios that may come your way. For the best experience, don't be afraid to interview your potential agent before agreeing to work with them or signing any sort of contract.
With experience also comes a great network of fellow agents and potential buyers, as well as intricate knowledge of your local market. Having a great pulse on your current market is key to setting the right price and is one of the key mistakes that sellers who don't use an agent make. Set it too high and you drive away potential buyers who don't think you'll negotiate down to a reasonable price. Set it too low and you'll leave money on the table. An agent can find the happy medium since they work in the field every day.
Related links