✍️ Editor's note: We strive to provide objective, independent advice. When you decide to use a product or service we link to, we may earn a commission. Learn more.
You might have heard of successful house flipping businesses that make it seem like easy. But there's a sweet science to house flipping. Want to build your own Illinois house flipping empire? Read our guide to house flipping in the Prairie State.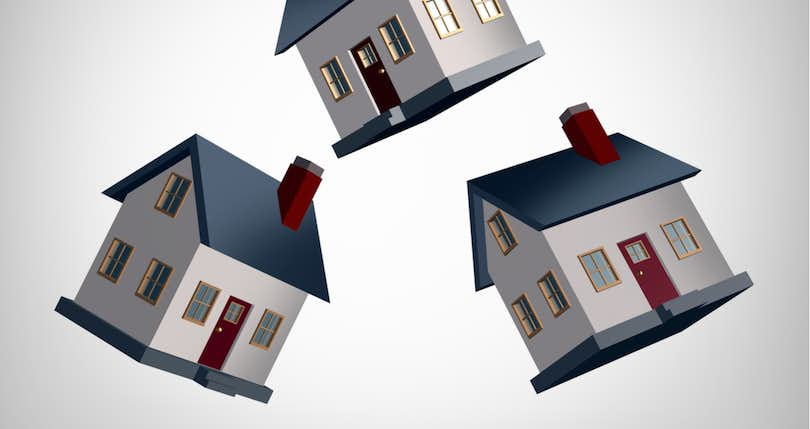 You might've heard stories about a house flipping empire and thought it's the way to go when investing in real estate. However, it isn't as easy as you may think. It's tricky to find the right house to flip and maximize your profits.
We're here to help. Our guide to flipping houses in Illinois breaks down the process, including how to find and analyze profitable deals.
2022 Illinois Housing Market Analysis
Before you start investing, you must learn as much as you can about the Illinois housing market. According to data from Zillow, the median home value in the state is $256,010. The Illinois housing market is leaning toward the seller's side making it heaven on earth for house flippers.
Home values in this state have appreciated over 14% in the past year. Home value appreciation rates can make it a safe bet for most house flippers — if they play their cards right. Houses stay on the market an average of 47 days, something you must take into account. House flippers like to move fast, but in Illinois it may take you longer to sell the property than you expect.
The median monthly rent is $1,600, which is higher than the national median. This makes Illinois ideal for house flippers considering rental properties.
Still, there's no one-size-fits-all formula to follow since the Illinois housing market varies based on the region and even city basis.
How to Find Cheap Illinois Properties
While you might want to invest in the first cheap property you find, you must consider several factors before pulling the trigger. Besides pricing, you should weigh the location and condition of the property. Since your investment property will need some tender love and care, make sure you can recover your investment and earn profits once you sell the house.
Before buying any property, you should compare it to similar houses on the market and in the neighborhood. If you're unsure how to do this yourself, consult a real estate agent who can prepare a comparative market analysis for the property.
You should also consider the necessary repairs and the time it will take you to fix the house. Those costs might make the property too expensive.
Consider investing in properties with features like a huge backyard, spacious kitchen, great location, as well as others that are in high demand with Illinois buyers.
Pro tip: The best deals are usually homes that only need cosmetic repairs, or homes with motivated sellers. Types of homes that make for good flips often include foreclosures, pre-forecloses, short-sales, and abandoned or neglected properties.
How to analyze deals to turn a profit
Turning a profit when flipping houses will come down to crunching the numbers and setting your own boundaries to protect your ROI. You must learn to balance the level of risk and reward in every investment.
Successful house flippers stick to follow the 70% rule to learn how much they can afford to pay for the house. According to this rule, investors shouldn't pay more than 70% of the After Repair Value (ARV) minus the cost of repairs of the property they want to flip. If you follow this rule, you'll avoid overpaying for a property and end up with decent ROI.
Let's say that you're looking to flip a house in Chicago and want to sell it at the median price of $298,900. The house needs about $50,000 in repairs. Under the 70% rule, you would multiply $298,900 by 70% to total $209,230 minus the $50,000 in repairs. The most you should pay for the property turns out ot be $159,230.
Even if you're able to secure the property for this price, you should consider your market conditions, how long it will take you to repair your home, among other factors that may influence your profit.
👉🏻 Find cheap Illinois properties that meet your criteria with DealMachine!
How to finance Illinois flips
When flipping houses, paying cash is the best option to avoid losing money. However, you may consider financing your flip by taking a HELOC, HEL, or mortgage. Before pulling the trigger and applying for financing, look at your house flipping project and finances.
Remember that you must meet your lender's minimum requirements, such as having a down payment, good credit history, and steady income before applying. Keep in mind that when you take out a loan, you'll be paying interest and making loan payments while you repair the property. Once you finish the repairs, you may end up listing your property at the wrong time of year and end up pricing it below your projected price due to market fluctuations.
Let's say that you buy a Chicago home to flip for $159,230 and plan to spend $50,000 in repairs. If you sell it for $298,900, that's an easy $89,670 in profit, right?
However, after you begin to repair the property, your contractor discovers the house needs some foundation work, a new roof, and bathroom and kitchen renovations totaling an additional $60,000. So far you've spent $269,230 getting the house ready for the market.
You list the property during a slow season for $298,900 and sell it for $290,000 after negotiating with the buyer. You earn a gross profit of $20,770. After subtracting the $14,800 you paid in closing costs and about $5,375 in mortgage interest, your potential house flipping turn out to be only $595.
Before flipping any home, weigh the risk and reward of the investment. You may expect to spend a certain amount in renovations but unexpected repairs can put a dent in your profits. You should also remember that the expenses of financing can also lower your net profits.
5 Best Cities in Illinois for House flippers in 2022
Becoming a successful house flipper requires making savvy investments. The first step is finding the hot markets in the state. It doesn't matter if you're a newbie or seasoned house flipper, you must learn the best places to flip houses in the Prairie State.
1. Chicago
This city is one of the hottest flipping markets in Illinois. House flippers earn average gross profits of $81,162. This market's promising average flipping profits and its high demand as the third largest metro area in the United States make it a great option for novice and seasoned investors alike.
2. Wheaton
The median home value in Wheaton is $406,660, and the market is leaning toward the seller's side making it ideal for house flippers who want to make a fast profit. Wheaton is a family-friendly suburb that's in high demand improving your odds of securing a great offer on your flip.
3. Bolingbrook
This market is very hot helping sellers make hefty profits. Bolingbrook homes appreciated 19% in value in 2021 while experts forecast values to rise further this year. Bolingbrook's diverse community attracts young professionals and families alike making it easier to sell your flip faster.
4. Romeoville
This city may be the best option for newbie and seasoned house flippers looking for a cheaper investment. Homes sell for a median price of $269,350 (prices have risen 19% over the past year), while the median rent price is over $1,500 a month.
The affordability of this market and the potential of developing rental income makes it ideal for house flippers looking to diversify their income streams.
5. Wilmette
The median listing price for homes in this housing market is $825,047, making it one of the most lucrative Illinois house flipping markets. Wilmette is in high demand by families looking to live in a suburb close to central Chicago since it's only 14 miles from Downtown.
The Wilmette market's high demand and impressive potential flipping profits make it a great opportunity for seasoned and novice house flippers looking to break into the high end Illinois housing market.
Related Articles
You May Also Like