✍️ About this article: We strive to provide objective, independent advice. When you buy through our links, we may earn a commission. Learn more about our editorial policy and how we make money.
Batch skip tracing in real estate is the process of pulling a large number of property owners' contact information to see if they're interested in selling their home.
Real estate investors often use skip tracing to find and contact the owners of distressed properties (like pre-foreclosures, neglected, or abandoned homes).
Skip tracing is popular because it can make it easier for investors to find and purchase off-market homes below fair value – instead of paying full retail price.
Read on to learn whether this strategy is right for you, including a breakdown of the pros and cons, and software pricing and reviews.
What is batch skip tracing in real estate?
Skip tracing 101
Skip tracing is the process of finding and verifying a person's information that isn't readily available. The term "skip" stems from the phrase "skipped town" and "tracing" refers to the tracking down process.
In real estate, skip tracing refers more simply to finding accurate contact information on the owner of a property. Real estate investors use skip tracing to boost their marketing efforts and purchase more undervalued properties.
You can pull information from public records and property lookup websites that verify data such as a person's full name, physical address, phone number, and email.
Batch skip tracing: Less time, more leads
Batch skip tracing builds on this approach to create batches of individual records, so you can find and verify more homeowner records in less time.
This real estate lead generation process is most effective when attempting to find owners of distressed properties, who are often motivated to sell.
For example, some off-market properties need expensive repairs that homeowners just aren't able or willing to fix. And owners of these properties may not have the time to list the home publicly.
Investors can contact these homeowners and make an offer that reflects the condition of the home.
How does skip tracing in real estate actually work?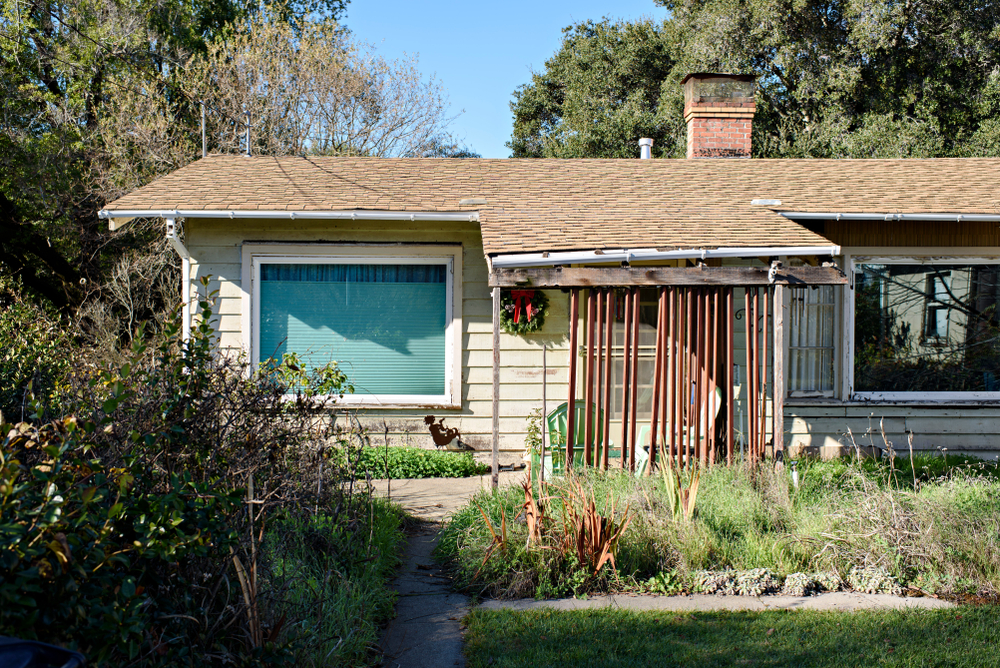 Here's how the process of skip tracing typically plays out.
1. Start by building a list of homeowners to contact. Explore neighborhoods and take notes of properties that look distressed. Look for homes with signs of disrepair, overgrown landscaping, notices posted on doors, or no lights turned on at night (to see if they're vacant).
2. Search public records or property lookup websites. Your goal is to identify the property owner and pull their contact information (phone numbers, emails, and mailing addresses).
3. Reach out to homeowners. Try to connect via phone (cold calling), email, or direct mail (depending on what information is available). Indicate your interest in the property and gauge the owner's interest in selling.
4. Set an appointment. If the homeowner seems interested in selling, set a time to go see the interior of the house.
5. Determine if the home is worth buying. Viewing the home in person helps you determine a potential repair budget and fair offer price. You can then run the numbers to see if the deal meets your investment criteria.
Use batch skip tracing software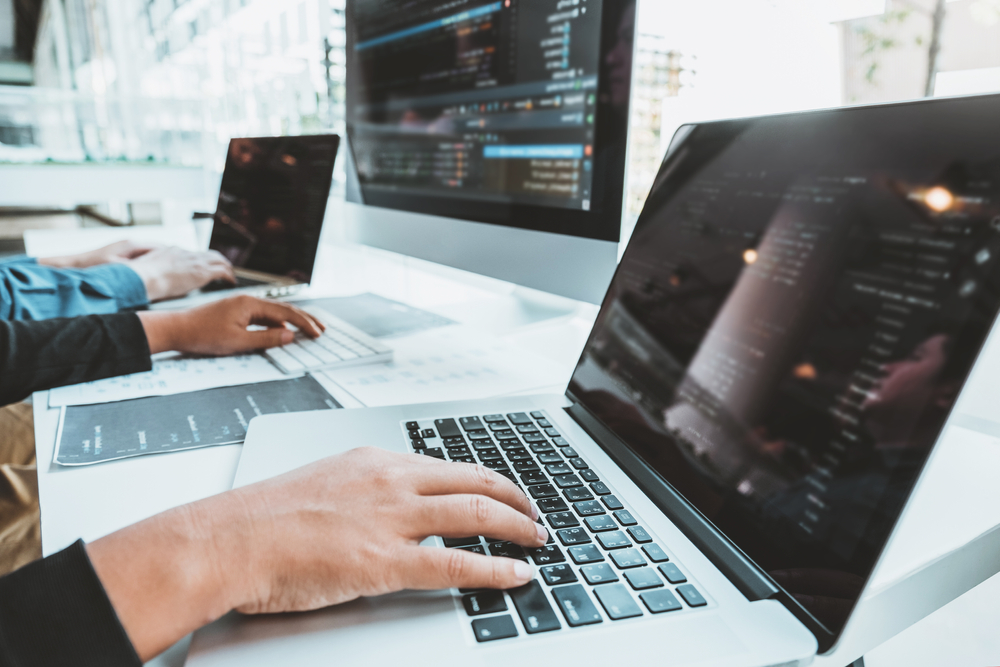 Pulling homeowner's contact information manually is time-consuming and a hit-or-miss process. You need to increase the volume and quality of leads to improve your odds.
Batch skip tracing software is available to help you scale your search and create a large volume of real estate leads quickly.
The services provide the highest quality data to get you more accurate phone numbers and increase your "hit rate"' and improve your changes of success.
Software like DealMachine and PropStream help you identify and sort through a list of potentially motivated sellers to contact.
The services make it easy to filter homeowners by zip code and add relevant search criteria such as foreclosures, tax-delinquent homes, vacant properties, and bank-owned homes.
» MORE: Read our review of DealMachine's batch skip tracing software
Batch skip tracing pros and cons
Pros
Increases your potential real estate deals
Batch skip tracing helps you get in touch with more homeowners. Connecting with more off-market property owners gives you better odds of success compared to manual, individual skip tracing contact attempts.
Batch skip tracing software works best for investors who need to generate a large number of real estate leads in a short period of time, as it streamlines your search process.
Speeds up your housing search
Skip tracing is time consuming, since it requires you to manually confirm the correct homeowner information and make individual contact attempts.
Batch skip tracing helps automate this process by confirming the information for you, sending contact attempts on your behalf, and increasing the number of properties you contact.
Deals have high potential return on investment (ROI)
Batch skip tracing makes it possible to generate higher returns for real estate investors.
The owners of distressed properties are typically more likely to sell their home at a discount compared to homes listed publicly, on real estate sites like Zillow and Trulia.
Cons
The process takes a lot of time and effort
The real estate investing process is still time consuming, even with a batch skip tracing software. It requires a bit of hustle to connect with owners and buy houses off-market. It may take longer to see results for part-time real estate investors.
Costs can add up
Costs of batch skip tracing services vary, but can run over $100 per month, with additional fees for add-on services like mail campaigns. The costs can quickly add up depending on which features you choose.
Success is not guaranteed
Striking a deal can be challenging as it depends on the market, your outreach strategy, and owner response rates. You may not uncover quality leads or deals.
Batch skip tracing reviews and pricing
Batch skip tracing reviews can help answer important questions for you, including the costs and key features of skip tracing software. Each service has unique offerings and user experiences to consider.
We break down several offerings so you can decide what's right for you and see what platform fits your needs.
| Company | Rating | Total reviews |
| --- | --- | --- |
| DealMachine | 4.8 | 3,200 |
| PropStream | 3.8 | 105 |
| Batchleads | 3.3 | 20 |
| Batchskiptracing | 4.7 | 126 |
| REIskip | 3.4 | 51 |
Show more
DealMachine
Price: $49 – $149/month.
Features: Up to 30 team members allowed and unlimited leads.
DealMachine's skip tracing software is focused on real estate investors and wholesalers to help automate the outreach process to close deals more effectively.
Clever tested out its skip tracing product over a 3-week period. We immediately saw instant results, with our search returning working phone numbers and the most current address of several homeowners. (Check out our DealMachine review for more details).
Its software costs between $49 to $149 per month depending on the number of leads generated. Additional services such as mail campaigns are available for an additional monthly fee.
The company rates highly in the App Store with a 4.8 rating and over 3,200 reviews.
DealMachine platform also offers a "Driving For Dollars" feature which lets you upload and create customized lists of potential off-market deals.
PropStream
Price: $99/month, with add-on packages costing $20- $27/month
Features: Up to 10,000 property downloads per month and five users.
PropStream is also focused on helping real estate investors find and analyze off-market properties. Using PropStream's skip tracing platform you can build lists, discover properties, and create outreach strategies.
PropStream offers up to 10,000 property downloads per month for a $99 monthly fee. You can also add list monitoring features for $27 per month and add up to five teammates for an additional $20 per month. Marketing tools such as email campaigns are also available to purchase.
The user experience receives a 3.8 rating on the App Store with 105 reviews, which is a factor to consider to help ensure you get the most use out of the system.
Batchleads
Price: $39 - $299/month
Features: Up to 2 million contacts and unlimited team members.
Another noteworthy batch skip tracing platform is Batchleads. This provider is marketed as an all-in-one offering for investors and real estate professionals that generates a large quantity of homeowner data for potential leads.
Batchleads costs vary from $39 to $299 per month for between 100,000 and 2 million owner records. Additional services such as text message are available for an additional monthly fee,
Batchleads app has 20+ reviews at a 3.3 user rating on the App Store, which is middle of the road in terms of performance.
Batchskiptracing
Price: $0.20/per result
Features: One user, skip tracing for multiple uses
With a large volume of records available, Batchskiptracing is not geared just towards real estate properties but also useful for banks, call centers, law enforcement, and private investigators.
Batchskiptracing is available for $0.20 per result. No additional opt-in features are available as the platform streamlines the service for result matching.
The lack of focus on real estate can result in extraneous data that isn't relevant for your real estate search. No app is available to download for this service.
Batchskiptracing has a 4.7 rating from 126 reviews on TrustPilot.
REISkip
Price: $0.15 - $0.20/per result
Features: Will match from 50 up to unlimited results
REISkip takes a bit of a different approach to batch skip tracing, opting instead to focus on customized list uploads to match you with potential homeowner contact information.
This offering charges between $0.15 and 0.20 per result, with additional price discounts available for larger volumes if you call. Since the site focuses on matching results with lists you upload, no other paid features are available.
While this platform is helpful if you have an extensive list of property addresses you want to explore, you only receive helpful information based on what you upload with no access to a larger pool of properties.
REISkip dosn't have many online reviews, but it has a 3.4 rating from 51 reviews on its Facebook page.
Skip tracing FAQs
What is batch skip tracing?
Batch skip tracing is a strategy that involves pulling homeowner information on a large volume of properties to see if they're interested in selling their home. You can use this process to build a list of owners to contact and make off-market deals to purchase properties below the typical retail value.
Real estate investors often look for owners of distressed properties such as neglected or abandoned homes and foreclosed dwellings. These owners can be motivated to sell at a discount if they're not inclined to make required fixes, don't have time to list the property, or just want to cover costs like tax delinquencies.
Is batch skip tracing a legit way to get real estate leads?
Finding off-market home owners motivated to sell can result in discounted deals for investors. While skip tracing can be a time consuming process, Batch skip tracing software helps you automate this process and build a larger list of potential owners to contact, increasing your chance of success.
Platforms like DealMachine and PropStream help you quickly identify and filter lists of potentially motivated sellers to contact. You can also search by zip code, foreclosures, vacant properties, and tax-delinquent homes to further streamline the hunt for your next deal.
Batch skip tracing software works best when you have a substantial amount of homeowner data and contact attempts to account for property owners who may not respond or be uninterested in selling their home.
How much does skip tracing cost?
Batch skip tracing can cost more than $100 per month depending on which service you use, how many team members have access to the platform, and how many leads you need.
Add-on features like mail and email campaigns are available as well for an additional cost. If you prefer options that aren't a monthly subscription model, you can use a service that has a cost per result, which is typically between $0.15 - $0.20 per record.
What is the best skip tracing service?
DealMachine has one of the strongest skip tracing services available inb the real estate industry. The site appeals to a variety of investors with different experience levels, with the platform costing as low as $49 per month up to $149 per month for more high volume investors. Additional services like mail campaigns can also be purchased through the site.
The "Driving For Dollars" feature is unique to the industry as it allows you to upload and customize lists of off-market properties. The mobile app scores high marks in the App Store with a 4.8 average rating and over 3,200 reviews.
Overall, the platform is an effective tool at a reasonable cost to help power your next real estate deal.
Related links